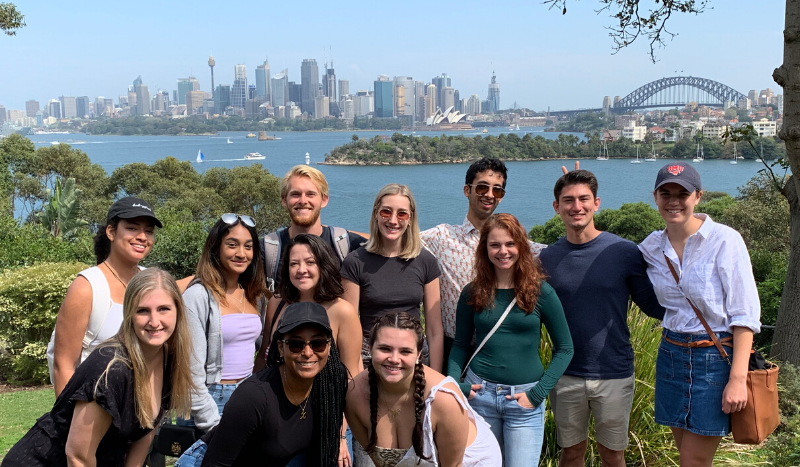 20-hour flights, hopping between time zones, and being thrown into foreign cities is enough to fluster even the most seasoned travelers. While traveling and spending time abroad is an absolutely enriching experience, it can take a toll on your health if you aren't careful.
My name's Nick -- I'm an exercise science student at Salisbury University and a 2019 Fall Sydney GE Alumni. Growing up and living with Type 1 Diabetes for a majority of my life has been the driving force that has guided me to my purpose, which I truly believe is helping others optimize their health.
I've had the chance to work in personal training, strength & conditioning, physical therapy, chiropractic, diabetes education, movement coaching and nutrition and have found value in all of them. I've cultivated a drive to learn, educate and empower other individuals regarding their health -- as becoming so health conscious has changed my own life so much, I love sharing it with others.
Through my experiences in the field and time spent abroad, I've seen firsthand the importance of living healthy, especially while traveling. So, I wanted to share with you my 5 tips on how to stay healthy while traveling or interning abroad that hopefully you'll be able to apply to any of your future travel endeavors!