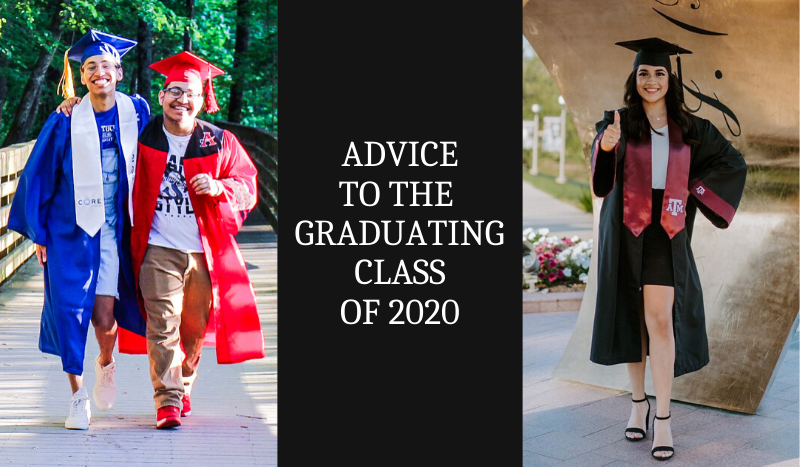 To the class of 2020, completing your college degrees and preparing for the next step–congratulations! Earning your degree is a major milestone and you should feel extremely proud.

Given the pandemic, we understand that you are not getting to celebrate your graduation with family and friends in the way you had always planned.
While the world moves to online classes, remote work, and virtual hangouts and ceremonies, we are thinking of you, the graduating seniors, and we have some well-wishes to share!

There is an element of graduation that is universal–the sharing of thoughts or advice that those who have come before received or would have wanted to hear when they were in your shoes. But graduating in 2020 is also a unique accomplishment that now bonds you and your fellow classmates around the world.

With that in mind, here is what the Global Experiences team would like to share with the graduating seniors of 2020 and some inspirational quotes to help you take the next step.