As a recent graduate, you are eager to enhance your resumé and start your professional career. The catch, there are so many other college graduates doing the same thing.
So how are you going to set yourself apart from other grads? An international internship is your answer.
There are many reasons why interning abroad should be your next move right after graduation. Here are our top five.
One of the reasons we hear the most from interns or alumni is that their internship helped them decide if that's the career they want to pursue. An internship will take all that you learned at university and put it to practice. So, your eyes will be opened to what it's really like and if that is the career for you.


An internship abroad will not only give you the hands-on work experience you need, but you have the word "international" now on your resume. You will stand out as a global professional who has adapted to working with people from all over the world. This shows you have communication, relationship-building, and other soft skills that employers are looking for.


In today's world, it's a lot about whom you know. Trying to find a job right out of college is challenging -- we get it. That's why we will do the networking for you and find you the perfect internship to match your personal and professional goals.


Our international internship program includes an award-winning professional development program. You will take strengths assessments and have a career coach. You'll also work one-on-one with a dedicated Program Advisor to review your cover letter, resumé, and go through interview preparation. And following your internship, you will have more access to resumé and LinkedIn profile tips.


Lastly, you will discover yourself. Think about it: you'll be experiencing a different culture, you'll talk to people from all over the world (sometimes in a different language depending on where you go), and have unforgettable life experiences living in a new city. You will definitely grow as a person and as a global citizen.
When in your life will you have the opportunity to drop everything and live and work in another country?
Whether you want to gain business experience at an international corporation, work for a global employer in your career field, or start your own business one day, an internship abroad could get you there.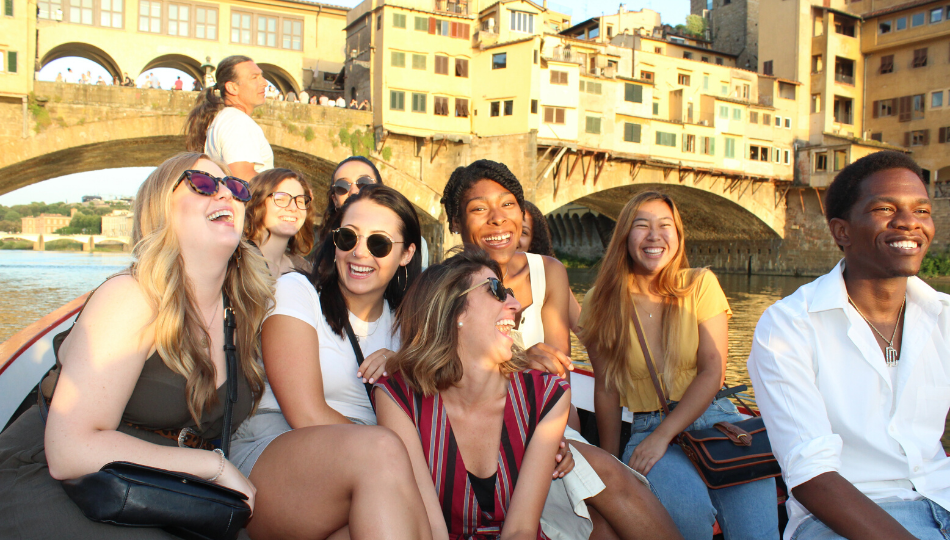 Check out a few locations that have the best internships for recent graduates.
London
Internships in London are available in a wide range of career fields -- so this would be your best bet to landing a top internship in your field. Plus, London is such a global hub giving you the opportunity to network with a city full of international professionals.
Dublin
As the capital of Ireland, Dublin has business old and new and big and small. It is also a tech hub so plenty of awesome internship opportunities in business, information technology, marketing, and many other career fields.
Florence
Florence offers unparalleled internship opportunities in fashion, art, museums, and others. Immerse yourself in the passion and historical brilliance of this beautiful city. There are a plethora of amazing internships in Florence, Italy; especially in fashion, art, museums, and others. Enjoy this historical and breath-taking city and warm up on your Italian language skills.
Sydney
With Australia's one-year work holiday visa, Sydney offers recent graduates the opportunity to start your career there (even when your internship is over)! Internships are offered in almost every career field. Plus, who wouldn't love sunshine all year round?
San José
If you're looking for an environmental internship, Costa Rica is where you should go. While you're interning abroad in San José, you will also get to experience their life motto of living the "Pura Vida" (pure life) lifestyle.
Virtual Internship
If you're not ready to travel but still want to gain international work experience, our virtual internship program is for you! Full-time and part-time internships available in your chosen career field. Includes professional development webinars, career coaching, virtual events, and check-ins. Work with people from around the world from the comfort of your home!
An internship abroad will help your resumé stand out when applying for jobs in the future. What are you waiting for? Apply for an international internship today.