If you're in college or are about to graduate, getting an internship abroad is the best way to begin your journey towards finding your dream career. Internships provide you the professional development you need to enter into the work-force and give you the time to acquire valuable professional experience.
Let's Go From College to Career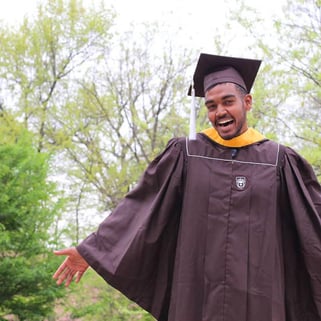 International internships can add more to your professional experience by providing you the opportunity to navigate in the international work community combined with the living abroad experience that you have always dreamed of. But for most students looking to apply for internships either at home or abroad, you begin to notice that many of the internships that are available are unpaid.

"Why would anyone want to work for free, on top of that, how am I supposed to know this is the right internship for my professional development?"

Tip: Create a chart that shows your top 5 goals for your professional development. See if the internship will help you meet those goals. Use this strategy to help pick the right internship.

So, what are the first steps in calculating the pros and cons of an unpaid internship abroad? How can you turn this investment into an engine that generates invaluable opportunities for personal and career development?
You Owe It To Yourself
There are many reasons why people decide to invest in an unpaid internship abroad. For some students, the decision to enroll in an internship program is a part of the required steps for completing their major. These students are most of the time going to be your engineer and science majors, ticking the box on their credit sheet and saying "yes" I completed my required internship program.
For others (the majority) international internships provide the chance to travel abroad while gaining an amazing professional experience. Nonetheless, how can you connect the dots and be confident that an unpaid international internship will bring you to the career that you deserve.
Everyone goes through a period of uncertainty before they commit to their investment. Every single one of Global Experiences' 7,000 alumni members has asked the same question before enrolling in their international internship program.
Determining whether or not you can afford the investment of an unpaid internship abroad is the biggest challenge! The important questions are... what is the investment providing you? Even though you are putting a lot of my chips on the table, you want to know that your expectations of the internship will be exceeded.
Questions to ask yourself:
What are my expectations for an internship?
Will the internship benefit my resume?
Does the internship bring me new professional skills?

The National Association of Colleges and Employers, a trusted nonprofit that links college career services professionals and employers of new college graduates determined:
"The core question then is whether or not work performed by an intern will primarily benefit... Students want to engage in projects and tasks that contribute to the professional work of the organization. This means that the employer does benefit from the work of the intern while, at the same time, it provides a meaningful experience that allows for the application of academic knowledge."
Find an internship that reflects the academics of your college career while bolstering real-life skills that you can apply towards a wider range of career fields.
Earn Credit for Your Internship Abroad
Completing an internship abroad will often give you the opportunity to earn credit towards your major.
Even further, If you are still an undergraduate, find out if your University will recognize the international internship and possibly award you credit. Global Experiences is partnered with universities around the world to provide students the opportunity to get credit for their internship. These partnerships increase your chances of finding an international internship that will earn you college credit.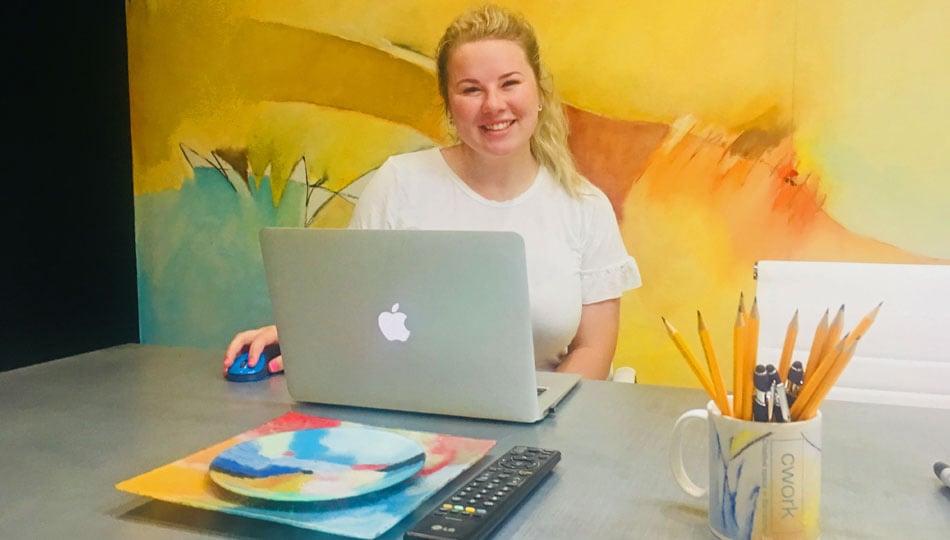 Reading the personal testimonials of alumni from international internship programs will give you a great idea of what an unpaid international internship is like. It will provide you with direct insight into what life in the workplace was like, what living abroad was like and how they were able to earn college credit for completing an international internship. In the end, alum such as Colleen came to the following conclusion:
"I knew that the experience and international contacts I would gain would be far more valuable than the cost of the program"
For many of our staff, they were in the same shoes as you when they were in college. They were looking for a program that could be a stepping stone towards their career but figuring out where to begin is often the biggest obstacle.
Our staff is made of up world travelers who want to pay it forward. We understand that this decision can be a leap into the unknown; a first step into figuring out the next chapter of your life after graduation. In addition, we know that we can make this process a lot easier for you.
The Benefit to our International Internships
With that being said, Global Experiences takes care of all the work for you. We find and match you with an employer in your approved career field. Our programs include a tailored internship, visa support, award-winning career readiness program, on-the-ground support, housing, and so much more. For most people, just getting the logistics ready can be a lot of work. Our counselors and advisors take this load off of your back. Global Experiences' alum Justin said:
"On my own, I don't think I would have ever been in contact with the company I worked for."
Our Art, Art Museums and Galleries intern Justin H. and his boss while at work in Florence, Italy.
Justin, university graduate, turned to Global Experiences a few years back to help him find a unique internship in art restoration. Not only did Justin enjoy living abroad, but he was able to be a part of a world-class team of art restoration experts in Florence, Italy, taking care of some of the finest pieces of artwork from the Renaissance era.
When a student has completed an international internship program, they have gained professional experience in the international market, they have become highly immersed in multicultural work environments, and have learned what it takes to adapt effectively. On top of this, employers truly value an individual's ability to work abroad. It shows confidence and the ability to adapt while learning new skills in an unfamiliar setting.
An international internship experience helps you stand out amongst the crowd; it can be what makes you unique. So, don't get discouraged if you think your decision to intern abroad will go unnoticed to employers.
Only 1 percent one of recent college graduates have international experience. Stand out from your peers with your own internship abroad. Apply today to find out about all the internship opportunities Global Experiences has waiting for you.