Planning a trip and deciding where to intern abroad can seem like impossible tasks. All of our 12 host cities offer once in a lifetime experiences, and we understand how tough it can be to figure out which one will provide just the right balance of career development and thrilling adventures.
Some interns choose their destinations for the culture, career field, or because they've always wanted to live in a certain city. Based on your astrological sign, we've found the perfect host city and work culture for you.
♈ Aries | March 21 - April 19 | Sydney, Australia
As an Aries, your youthful passion and need for excitement never change. You're brave and always looking for the next adventure or challenge. Your confidence, passion, and optimistic nature carry you a long way in your life. Fanning the flames of life is what makes you feel most alive, and that's why Sydney is the perfect city for you.
Aries adventuring around Sydney
Your brave attitude towards life makes you constantly seek out the next challenge. Australia is just as adventurous as you and provides the thrills to make your heart race. Nestled against the coastline of Australia, Sydney has the natural beauty where adventure thrives.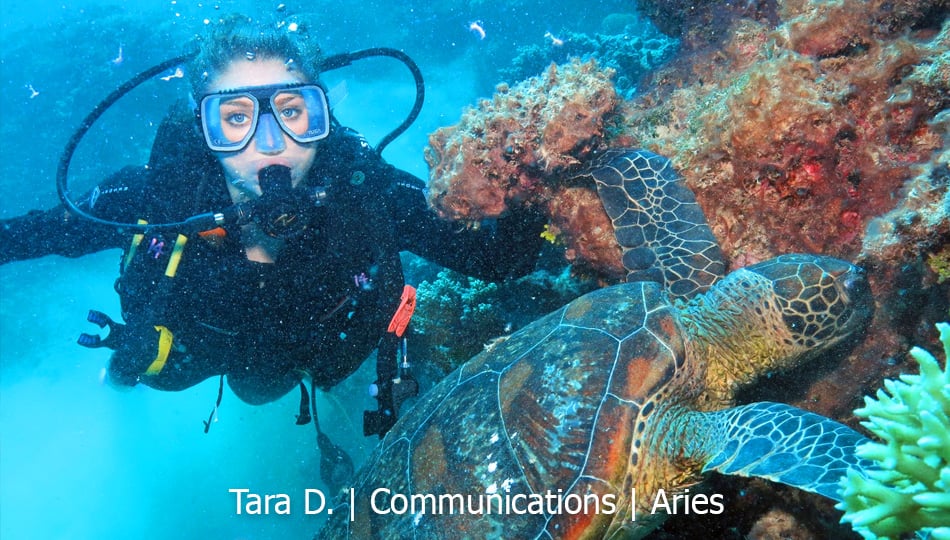 Bungee jumping, skydiving, surfing, and exploring Sydney are all the adrenaline junkie activities that an Aries need to feel alive. With a holiday visa in hand, you'll have plenty of time to explore other parts of Australia, including the outback which is perfect for a sign controlled by Mars.
Sydney work culture
Sydney's work culture is known for flat hierarchies which gives you the perfect opportunity to develop into the leader you were born to be. Your tendency to be the first to volunteer to take on projects matches perfectly with Sydney employers, who are excited to teach interns everything they can. Your passion and fiery optimism ensures that you'll become an essential part of your host company in Sydney.
♉ Taurus | April 20 - May 20 | Florence, Italy
Taurus, you are one of the most reliable zodiac signs; you stick with your decisions and work until a project is finished. Your uncanny ability to stay committed not only makes you a great intern; it makes you a great friend as well. Since your ruler is Venus, you've got a creative side that allows you to appreciate the finer things in life, and that's why Florence is the perfect city for you.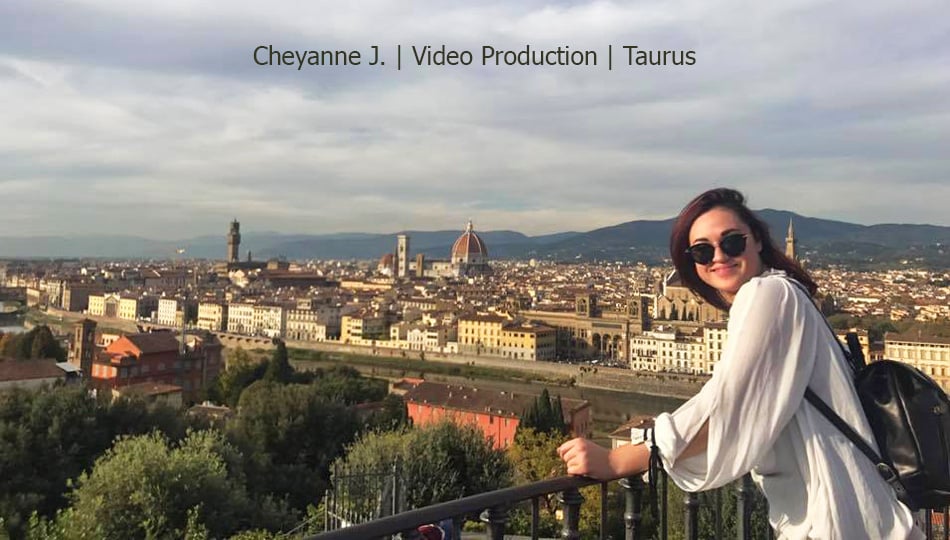 Taurus fancy in Florence
Your laid-back nature and desire to be surrounded by the finest things the world has to offer makes Florence the perfect destination for your international internship. You've always dreamed of being surrounded by love, beauty, luxury, and mouthwatering foods. In Tuscany, you'll find no shortage of stunning views, incredible art galleries, and world-class foods and wines.
Florence work culture
Over 40% of Florence's economy is made up of startups or small businesses, which is perfect for you because you're drawn to the startup scene more than any other sign. The laid-back work culture matches your personality perfectly, and with your reputation as an ultra-reliable worker, you'll succeed in nearly any placement.
In the months you spend interning in Florence, you'll work on projects and tasks you can fully commit to and reach the point of personal satisfaction that Tauruses crave.
♊ Gemini | May 21 - June 20 | New York City, USA
As a Gemini, you have a lust for life and were born to experience everything the world has to offer. Without a doubt, you're one of the most social signs and love to communicate with new people - whether its by text, tweet, or face-to-face. What you value most is having the world at your fingertips and limitless possibilities, which is why New York is the perfect city for you.
Gemini outgoing in New York City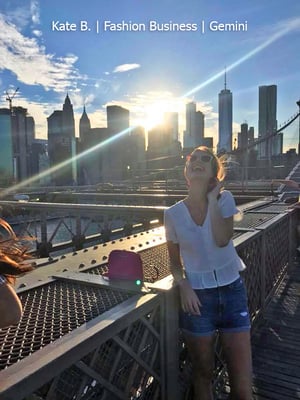 Nothing describes New York better than the city that never sleeps, and Gemini that is exactly the type of city you need. Few cities in the world can compare to New York, and none have the same hustle and bustle that you thrive in. You'll find every street pulses with its own energy, and around every corner there's a new memory to make.
You love to bounce from one place to the next, and with so many diverse neighborhoods in New York, you'll feel as if you're exploring a new part of the world every day. Unlike other signs, you understand the importance of time and have a deep need to see everything you possibly can. A few months may not be enough time to experience every part of NYC, but you'll have the time of your life squeezing as much in as possible.
New York City work culture
Your quick wit and unique charm make you the perfect fit for New York's exciting work culture. In such a fast paced and ever changing city a lot can be thrown at you, but your indefatigable energy ensures that you can handle anything that comes your way.
A Gemini's personality and ability to communicate means you'll easily be able to connect with your coworkers during work and the many group happy hours New York has to offer. With nearly every career field possible in New York, you're guaranteed an internship to meet any Gemini's needs.
♋ Cancer | June 21 - July 22 | Barcelona, Spain
As a Cancer, you can seamlessly weave your way through all sorts of situations. You're imaginative and highly emotionally intelligent, which allows you to connect with people from all walks of life. You proudly wear your heart on your sleeve and cherish the simple moments in life. There is nowhere better in the world to find those simple moments than Barcelona.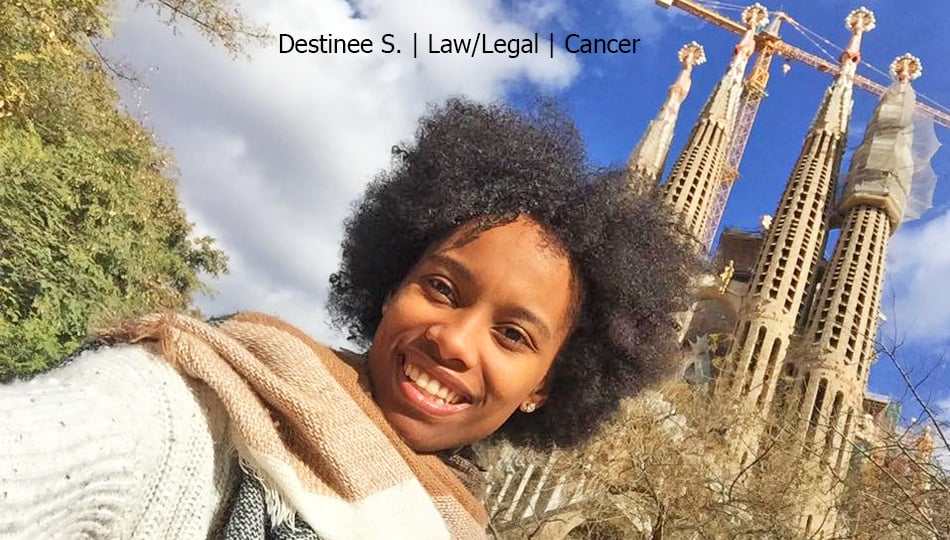 Cancer brilliant in Barcelona
Barcelona is a city where nothing matters more than family, friends, and community. Every meal is shared, and strangers become family. These are the moments Cancers like yourself find the most pleasure in and build your most cherished memories from.
Waving the flag and being patriotic whenever possible is part of who you are. You're proud of where you're from and aren't afraid to let the world know it. The people of Barcelona have the exact same attitude. The Catalonia region is exceptionally proud of their heritage, and the flag is flown high throughout the region.
Barcelona work culture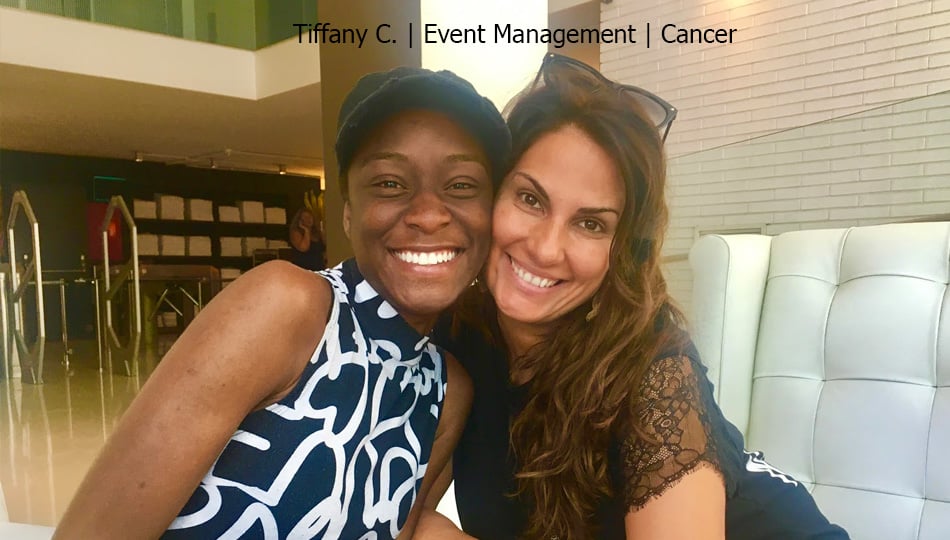 You shine bright as a member of a team and thrive in a collaborative work environment. Barcelona is full of businesses of all sizes. You'll find startups developing exciting technologies, established NGOs changing lives, and so much more. No matter what type of company you're placed with, you'll be put into a work culture where teams matter and all voices are heard.
Your friendly nature and spirit will fit right into the laid-back Barcelona work culture where meetings tend to start late and a midday 3-hour siesta is a must. Plus, nothing could be better for the crab sign than a city where many offices are right across from stunning beaches.
♌ Leo | July 23 - August 22 | London, England
No sign is more of a natural born leader than you, Leo. Your fun-loving nature shows others how to live life to the fullest. You may have a reputation for being headstrong, but you know your self-confidence allows you to accomplish whatever you put your mind to. You need a city that matches your "go big or go home" attitude, and that's why London is the perfect city for you.
Leo leading in London
You don't dream of interning in any ordinary city; you want to be in a booming metropolis. London is precisely the global city you've been looking for. The capital of England is a leader in fashion, media, business, finance, and so much more. Recently, London was voted the number one destination in the world, ensuring it has enough to satisfy all Leos.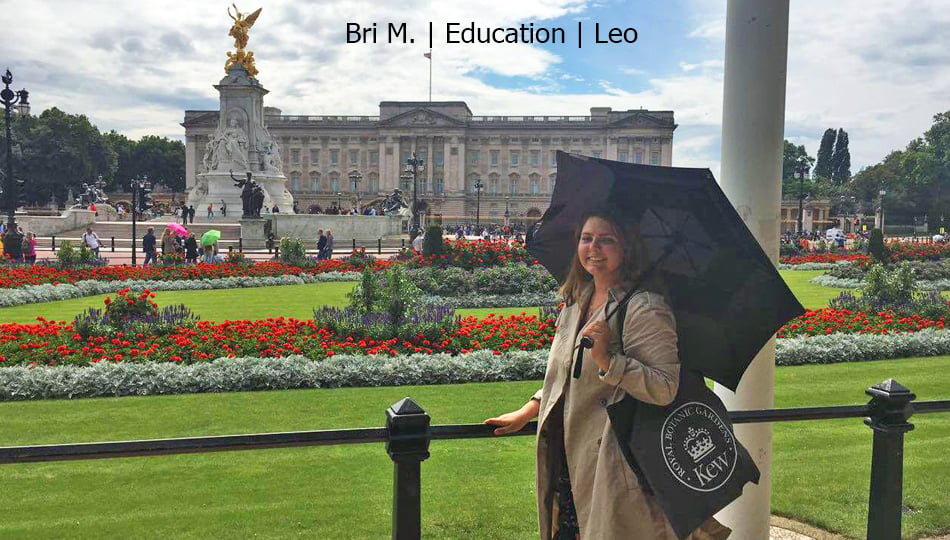 Leos have a reputation for being hardworking, but you know Leos also enjoy living life on their terms. Being as fiercely independent as you are, you'll have no problem exploring everything London has to offer.
London work culture
Gregariousness, generosity, and ability to lead are all traits that make you into a top-notch worker. London's busy work culture may intimidate some signs, but not you. You won't just face all tasks fearlessly; you'll thrive amongst all the hustle and bustle.
You know being a great intern isn't just about putting in the long hours, but is really about rolling up your selves and doing the work. Greatness is the minimum you expect of yourself, and in London, you'll be able to shine just as bright as your fire sign.
♍ Virgo | August 23 - September 22 | San José, Costa Rica
Virgo, you're inspired by beauty and perfection more than any other sign. Your friends may make fun of you for being a bit obsessive, but you know life is best when everything is Pinterest-perfect. As an earth sign, you have a deep connection to the world around you. You're the ultimate earth protector, and that's why there's nowhere better for you than San José, Costa Rica.
Virgo live pura vida in San José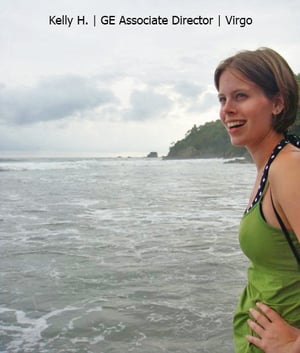 Costa Rica only takes up .03% of the earth's surface, but holds 6% of the world's biodiversity. This relatively small country is dense with rain forest and has stunning beaches on both coasts. In San José, you'll meet people from all walks of life just as passionate about protecting the environment as you are.
Costa Ricans live the "pura vida" lifestyle, which translates to pure life or simple life. This motto can be used to describe your outlook on life. A simple life shared with friends is much more satisfying to you than a large party ever could be. Find your happiness and pura vida by interning in Costa Rica.
San José work culture
You're often described as a perfectionist, and even though you don't brag about yourself - you do set your standards high. In San José, you'll find a work culture that matches your attitude perfectly. Costa Ricans are humble; they work hard, value action over words, and take time to get to know their coworkers.
♎ Libra | September 23 - October 22 | Paris, France
Nights with bright lights and evenings with music and fine foods are the elegant things that enrich your life the most, Libra. However, you also understand the importance of balance - especially when it comes to work and life. Nowhere else but Paris, France can give you the elegance you adore with the balance you desire.
Libra luxurious in Paris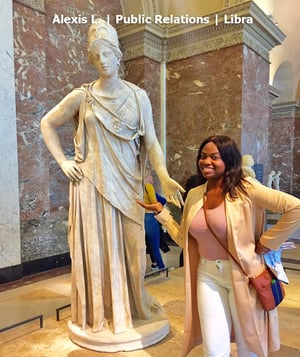 Paris is world-renowned for the decadence and elegance you dream of, Libra. To satisfy your love for art, head over to the Louvre and soak up the museum's countless masterpieces including the Mona Lisa. Paris is one of the fashion capitals of the world. Attend one of the many fashion shows held throughout the year and glimpse at the next big trends in fashion.
Your eye for detail and elegance means that you'll make an excellent designer, decorator, artist, and excel in many other creative roles. Global Experiences and Paris have many placements in the career fields you were born to lead in, Libra.
Paris work culture
No work culture fits your fixation on balance more than France. A key issue for French workers is finding the perfect work-life balance. In France, the official work week is only 35 hours, which may be slightly longer than some other European countries.
However, each work day in France is broken up by a generous two-hour lunch break. French workers also dedicate 15 hours on average a day to leisure activities.
Work culture in Paris isn't just about hours off; it's also about the fashion worn to the office. Even at the lowest levels employees in every career field wear the finest fashion they can afford. Parisian work culture is the perfect balance of life and elegance for you, Libra.
♏ Scorpio | October 23 - November 21 | Milan, Italy
You could be described as confident, intense, and passionate, but you also have a mysterious side that easily captures the attention of any room. All that being said, you're motivated and always ready to learn about your passions. You also have a unique skill to marry business with your creative side. Milan is the quintessential city to use your creative mind and develop a deeper understanding of business.
Scorpio creative in Milan
Shortly after World War II, Italy went through an economic rebirth. The boom reinvigorated many cities across the country, including Milan. The city became a financial and design hub; by the 1980s it was recognized as a major fashion capital. Now Milan is considered the moral capital of Italy in large part due to the city's hard work ethic.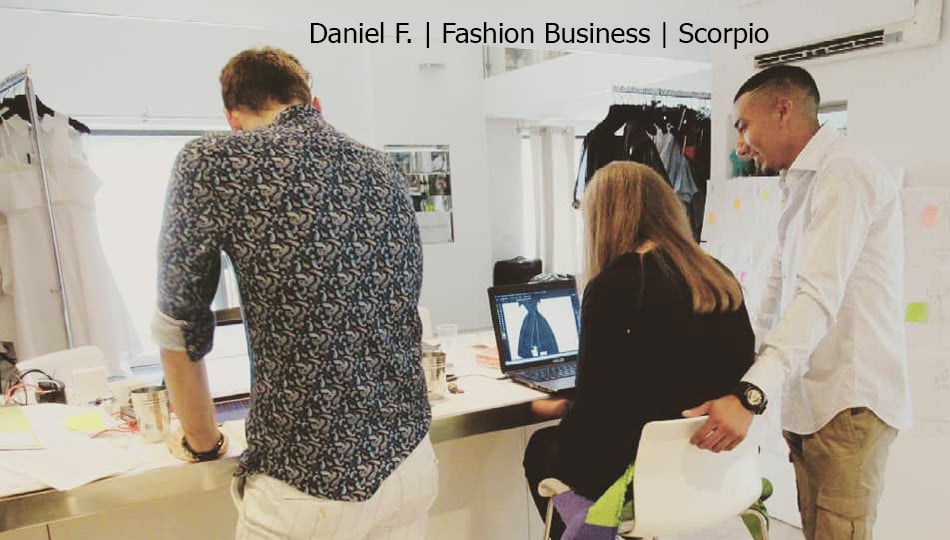 To you, good tailoring, elegance, and your personal style all matter. You need to embrace your creative side in everything you do. Milan is the city where business and creativity come together for some truly unique internship opportunities.
Milan work culture
In the office, you may not be as braggadocios as a fire sign, but your self-confidence and intense work ethic quickly prove your value to everyone. Milan feels like it constantly needs to prove itself as the most important Italian city and has its own unique work culture compared to the rest of the country.
The city is one of the most organized; it's here that business deals are made, fashion trends are created, and marketing teams work with clients around the world. Throughout Milan, companies are searching for interns with the intensity and desire to learn only found in Scorpios.
♐ Sagittarius | November 22 - December 21 | Dublin, Ireland
Out of all the Zodiac signs, you are the nicest and most open-hearted. You're willing to do anything for the people you care about and expect nothing in return. Being a Sagittarius also makes you a great traveler who craves new experiences. In Dublin, you'll find everything you've been looking for.
Sagittarius welcomed in Dublin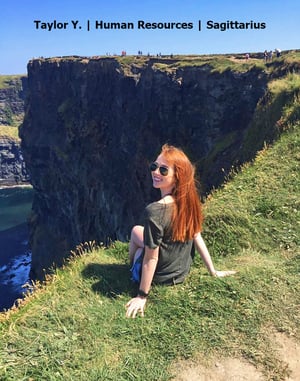 Dublin is one of the friendliest cities in the world. You'll find locals are never at a loss for words and friendly banter is a part of everyday life. Throughout the city and in pubs strangers will treat you like family. Dublin has so many nooks and crannies to explore that it will always satisfy your craving for new experiences.
The wanderlust in your heart can't be cured by one city; you need to see the world. Dublin has plenty of day trips and is a gateway to Europe. A short and cheap plane ride can take you to the beaches of Barcelona, the lights of Paris, the wonder of London, and so much more. Sagittarius, Dublin is your chance to turn everything you've ever dreamed of into reality.
Dublin work culture
To truly thrive, you need an exciting and fast paced environment. Dublin is the European headquarters of some of the world's biggest companies and has plenty of young businesses working on the next big idea. Work hours might be slightly longer than other European countries, but that works for you, Sagittarius, because you see projects through until the end. Your curious mind and passionate heart will find a fantastic internship in Dublin.
♑ Capricorn | December 22 - January 19 | Washington D.C., USA
Ambitious is the one word that describes you above anything else. For you, life is about getting to the top. You may not take as many risks as other signs, but that's because you know playing it safe is the best way to reach your goals.
Your ambition attracts you to seats of power and cities that represent business and politics. Nowhere else is better for a Capricorn than Washington D.C.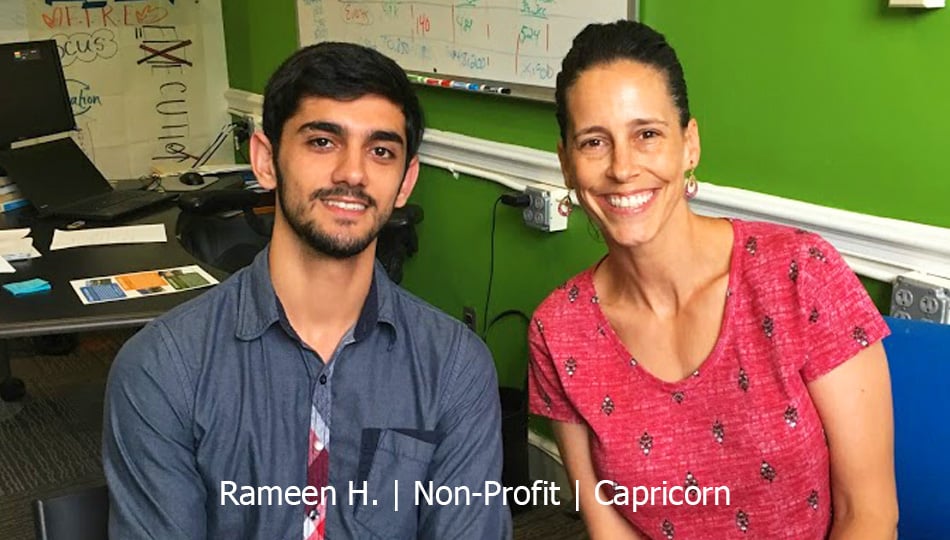 Capricorn ambitious in Washington D.C.
D.C. is the center of the political universe. As the capital of the United States, it's the city where representatives gather to discuss and vote on issues that affect the country and the world. Capricorn, this is the type of environment you want to climb to the top of and let your ambition run wild in.
You also have a deep sense of historical value that many signs don't possess. In Washington, history comes to life. You'll feel right at home surrounded by all the history of D.C. Spend your free time exploring the many museums, walking through the national parks, touring the different branches of government, and so much more.
Washington D.C. work culture
While some signs enjoy a laid-back startup environment, you're much more suited for the formal and driven environment of D.C. Washington has a lot to do and see but is extremely career focused. Roles are often highly-competitive with so many young and well-educated individuals, but as a Capricorn, you'll stand out from the rest. Start making your way to the top by interning in Washington D.C.
♒ Aquarius | January 20 - February 18 | Shanghai, China
There's nothing you crave more than the rich experiences traveling offers. Packed with energy, you are also the perfect sign to explore everything a city has to offer. Being an air sign means you're free-spirited and can easily adjust to entirely different cultures. An Aquarius is willing to create their own path and travel to any city, which is why Shanghai is perfect for you.
Aquarius adventurous in Shanghai
With over 23 million people, Shanghai is the largest city in the world. A city that size might be intimidating to some signs, but not to an Aquarius like yourself. You're more than willing to take on every challenge Shanghai throws your way.
With some of the best tourist attractions in all of Asia, beautiful scenery, and vibrant culture, the adventure never stops in Shanghai. Shanghai is also extremely easy to get around, so you won't have a hard time discovering everything this ever-changing city has to offer.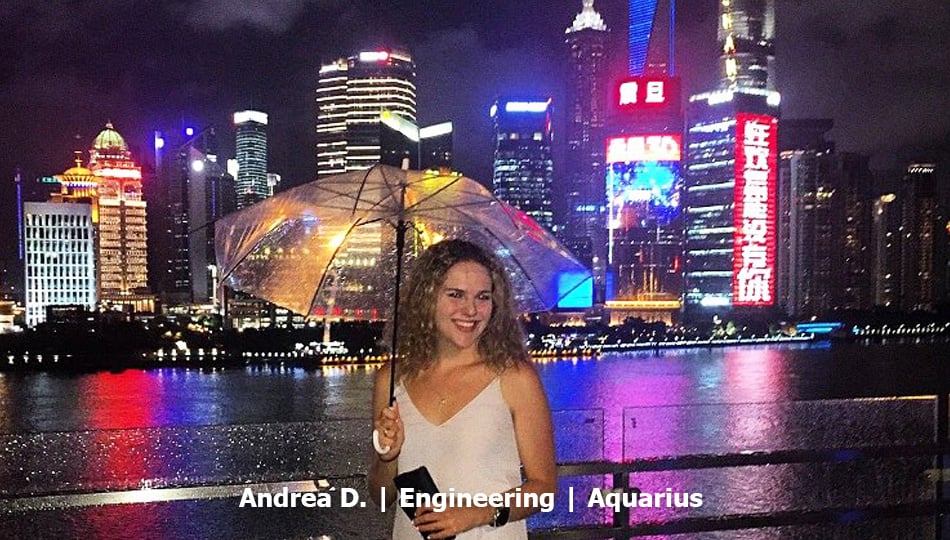 Shanghai work culture
Shanghai is known as the "Gateway to the World" which is fully expressed in the city's work culture. Expats and businesses from around the world come to work in the fast-paced and cutting-edge environment of Shanghai.
The work culture can be formal, and there are some cultural differences, but no sign is better equipped to intern in Shanghai than you, Aquarius.
♓ Pisces | February 19 - March 20 | Stockholm, Sweden
Pisces, you have a laid-back approach to life. Being ruled by Neptune makes you a more creative and innovative thinker than most. You developed a love of music and art at an early age. In Stockholm, Sweden, you'll find a culture just as creative and innovative as you are.
Pisces innovate in Stockholm
Swedes make sure to use every minute of their free time living life to the fullest. Stockholm is the largest city in Scandinavia, and the summer season brings street fairs, concerts, different holidays to celebrate, and over 21 hours of sunlight a day to soak up. The capital of Sweden even puts on a massive electronic music festival with major artists and emerging new acts.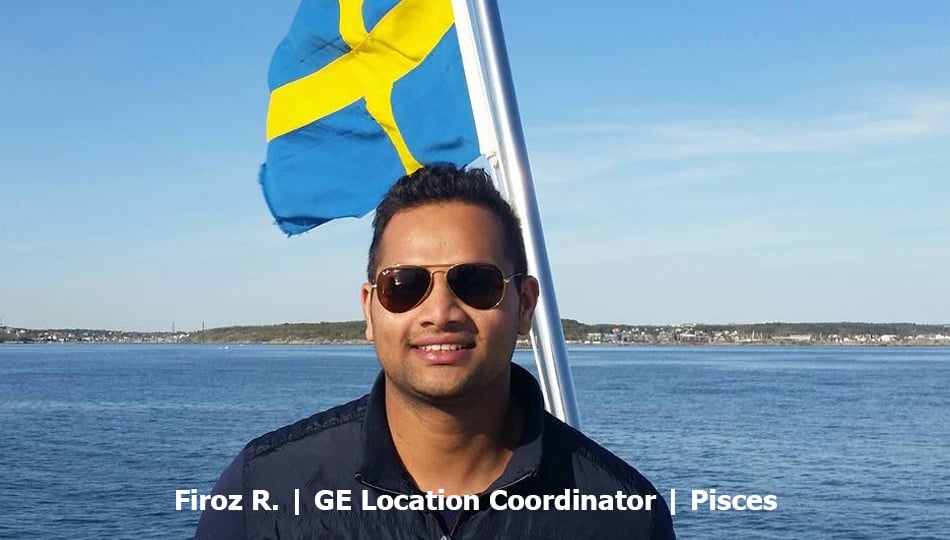 Even by just commuting to work you'll be immersed in creativity. Stockholm's public transportation system is one of the largest public art installations in the world. Stretching back decades, artists have decorated Stockholm's subway with bright colors, wild designs, and grand statues.
Stockholm work culture
Stockholm's work culture has always had a reputation for creativity and innovation with companies like H&M, Skype, and Ikea calling the city home. In the last few years, Stockholm has grown into the startup capital of Europe. The city is full of startups searching for alternative thinkers who want to stand out from the crowd. Pisces, embrace your originality and creative mind by interning in Stockholm.
Apply today and one of our Enrollment Managers will contact you as soon as possible. We'll make sure the stars align for you to have the perfect internship abroad.