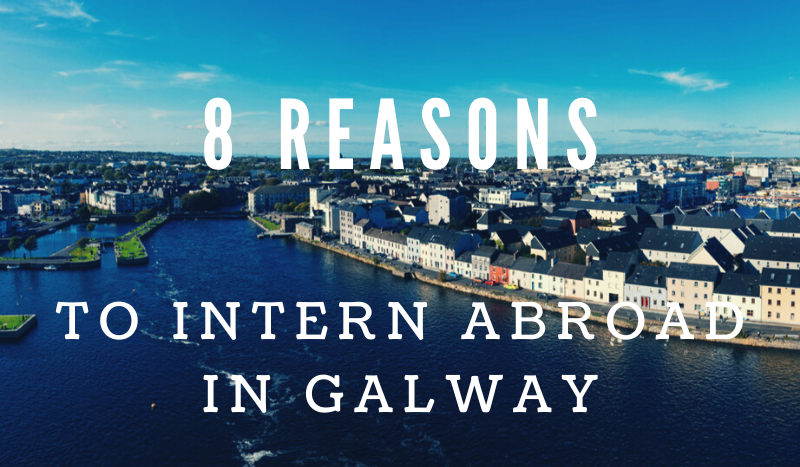 When my colleagues asked me to write about why to intern in Galway, it was hard for me to narrow down the reasons to only 8!
I studied abroad in Galway, so I might be biased, but it's one of my favorite places in the world. I have traveled to over 25 countries, and Galway, Ireland continues to be at the top of my list.
Ireland overall is an amazing place. From the striking Cliffs of Moher to the historic Kilmainham Goal prison, and the rolling hills of the Dingle Peninsula, the Emerald Isle has something of interest for everyone. Also, can you beat a perfectly poured pint of Guinness?
Intern abroad in Galway to gain work experience while exploring the local sights and amazing culture of Ireland!
Here are 8 reasons why you should consider Galway for your internship abroad: