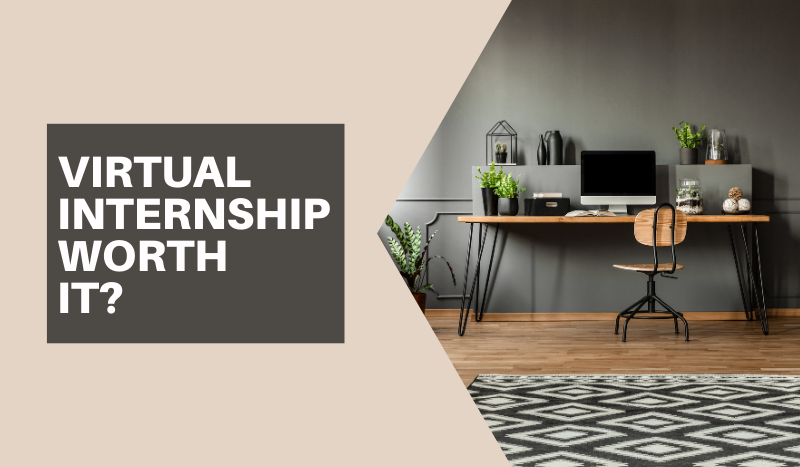 In short, yes.
Internships are essential for university students and recent graduates -- they are the stepping stone from academics to working life. Internships help you take what has been learned in the classroom and put it into practice.
With COVID-19 still among us, internships have taken to the "new normal" and been fully transformed to be remote work settings.
The remote workplace has become a reality for many, making it a great time to build your resume and gain professional work experience without leaving home!
A virtual internship is worth it for many reasons… it reduces juggling travel uncertainties, it trains students on a new set of digital skills and independence, and most importantly, it provides flexible and convenient professional experience.
Don't let travel bans stop your career growth!