Staying at home may have you daydreaming about your next big adventure, and lucky for you, you don't have to wait to get started!

Now is a great time to start thinking about an internship next summer, and don't stop there—you can spend this time planning and preparing too.
The best thing about planning ahead is that it takes away all the stress.

Need an internship to graduate? Want to gain that professional experience to boost your resumé? Starting now can help you get there in a way that makes you feel prepared, excited, and ready to tackle this new experience.
Where do you want to go?
Have you always dreamed of visiting the Eiffel Tower, living like an Aussie Down Under, or seeing the biodiversity of Costa Rica? Are you hoping to develop your language skills?
The good news is, we have English-friendly internship opportunities waiting for you in all of our intern abroad program locations. But, if you're hoping to gain experience in another language, that's an option too.
Now is the time to picture where you see yourself next summer, and we totally understand if you can't choose between these amazing cities. Our team has been around the world and back, and we are here to help you choose the best internship destination for you.
What do you want to be doing in your internship?
Think about where you are in your academic program. What courses are you enjoying the most? Where do you see yourself after graduation? Now is the time to figure out how to get there.
Have you started to develop your professional skills outside of the classroom, but are ready to take that next step? Consider what skills you most want to develop, and what types of projects would most interest you. That, combined with where you want to go, will set you on the path to your internship abroad!
Another benefit of planning for your summer internship early is that placements are confirmed on a first-come, first-served basis—so if you enroll now, you'll be one of the first to work with your Program Advisor and our Placement Team to land you a top internship placement!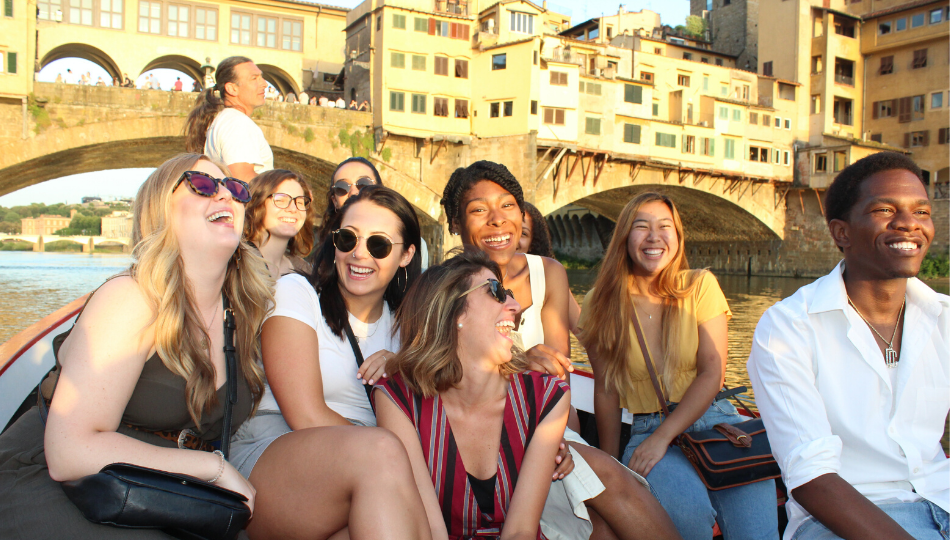 Do you need academic credit?
If you need academic credit for your internship abroad, you're in luck! There are two ways to get credit for your internship: through your university, or by enrolling in credit through Global Experiences. We have three courses on offer, for up to 12 credits, or a full course load!
What experience and skillset can you develop now that will make you a great applicant?
No matter your career field of interest, a strong intern is going to be proactive, self-motivated, hardworking, independent, and adaptable. We are all learning to develop these skills while studying or working from home, maybe for the first time.
Guess what? We also have virtual internships available with our global partner companies this summer, and during the fall and spring semesters. So you can strengthen your professional skills from home now and set yourself up for an even more successful internship abroad later.
Plus: Enroll in our virtual internship program and receive a $500 discount on any intern abroad program.
Now, the logistics
Is your passport up to date? How about your resumé? Now is the time to begin taking the steps you can do from home.
Add this semester's research project to your resumé. Update your LinkedIn profile. Draft your personal statement. Doing these small tasks will leave you feeling accomplished and in control in a time when so many things are out of our control.
How about financial planning? We know the pandemic has been a hard time for many people.
Now is the time to start planning for your internship abroad so that you're ready to go as soon as conditions are safe. Discuss your financial plan with your loved ones, and set goals. Sharing goals with others helps you meet them!
What challenges can you expect, and how can you best prepare?
Living in a new country and culture is incredibly rewarding, but can also present its challenges. You have to adjust to a new time zone, a new currency, and the people around you may be speaking a language that's different than yours.
While that can be really exciting, it can also present culture shock, the discomfort that comes from an unfamiliar culture, way of life, or set of attitudes.
The great thing is, traveling abroad is an incredible opportunity to learn both about the new place you're in, and also about yourself and your own home country and culture.
You can spend this time reading about the city you're hoping to travel to, talking with friends and family about their own travel experiences, and you can even start practicing a new language using an online app!
Start planning!
At Global Experiences, we get it. We are all avid travelers just waiting for that next great trip, meaningful connection with someone abroad, and opportunity to explore a new place.
So, while you're staying safe at home and thinking about all that you can do virtually during this time, start thinking about your next big adventure also!
Our summer internship program is your chance to gain cross-cultural awareness, professional development, and full-time work experience that will help you stand out to employers. Apply now!
While you're at it—are you one of many that purchased a 2020 calendar that's not going to great use? Well, we have a new kind of planner for you! Use this planner to get you excited and guide you toward an internship abroad next summer!