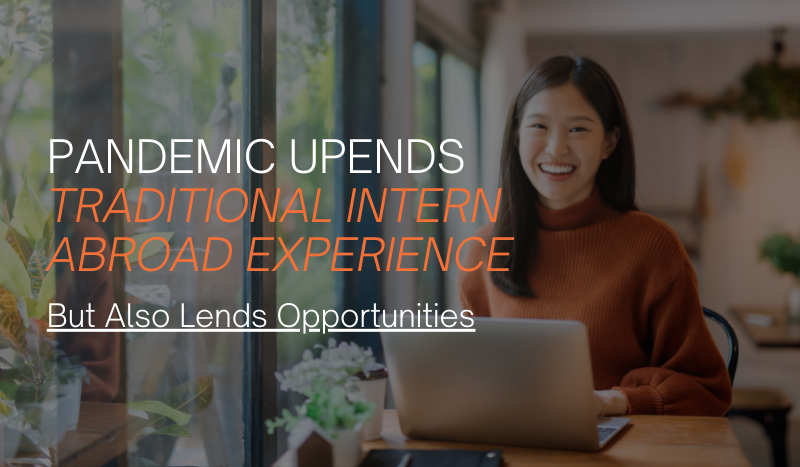 Interning abroad is an experience filled with opportunities. Students are given the chance to travel, live, and work abroad, explore a new culture, gain intercultural skills, and so much more.
COVID-19 changed a lot of things, one of which being the world of international education. COVID forced us to adapt and find new ways to gain international experiences, one of which being virtual programs.
After March 2020, our world changed. Instead of shaking hands when meeting new people, we shifted to a wave, or the occasional elbow tap -- and that's if we were lucky enough to meet in person.
Instead of a small talk at the start of a meeting or class that time was used for people to ask the most important of questions: "Can you hear me?" and "Can you see my screen?". As Zoom became the most used app on everyone's computer, virtual internship abroad programs grew in popularity.