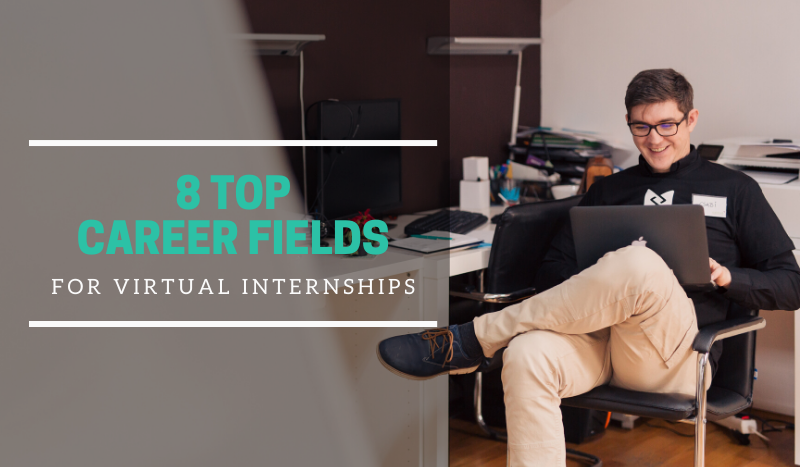 In a trying time, it can be hard to concentrate on what to do next. While we may be social distancing and feeling (more than a little) distracted, there's always a way to keep moving forward.
Internship experience during college is indispensable. The good news is that today's technology makes remote work easier than ever before.
Due to the nature of businesses and work environments, there are career fields and industries that are more adaptable to remote work. Here are our recommended top 8 career fields for a virtual internship.