In a competitive job market where recent graduates rush to find jobs as quickly as possible, liberal arts degrees have fallen by the wayside. There's a misconception that students with liberal arts degrees don't have the right in-demand skills, but nothing could be farther from the truth.
Creativity, attention to detail, emotional intelligence, and many other skills that come with a liberal arts degree are some of the most valuable. These eleven CEOs prove that liberal arts degrees weren't just important, but were crucial to rising to the top of their companies.

Susan Wojcicki | History and Literature | YouTube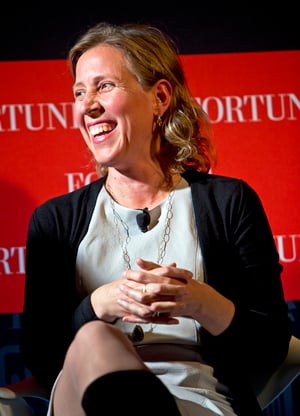 From a young age, Susan Wojcicki was encouraged to keep her interests broad. Both of Wojcicki's parents were teachers and wanted their daughter to explore all her interests instead of sticking to one strict path. In 1990, Wojicicki attended Harvard University where she studied history and literature; it wasn't until her senior year that she took her first computer science class.
In the fall of 1998, Google's founders Larry Page and Sergey Brin were working out of Wojcicki's garage when their company became incorporated. Shortly thereafter Wojcicki became Google's first-ever marketing manager. Wojcicki became a critical part of Google's success and had her hand in everything from Google Images, Google Analytics, Adwords, to purchasing the small start-up called Youtube for $1.65 billion.
In February of 2014, Wojcicki became the CEO of YouTube. Throughout her time as CEO, Wojcicki has been called the most important person in advertising, the most powerful woman on the internet, and in 2015 was named of one Time's most influential people.
"I wasn't focused on revenue. I was focused on whether this will make a difference in people's lives. What I saw was [that] this is something that's providing information for people in a better way."
Steve Jobs | Humanities | Apple
No CEO and no company has revolutionized the human experience more than Steve Jobs and Apple. It's nearly impossible to go a day without using an Apple product.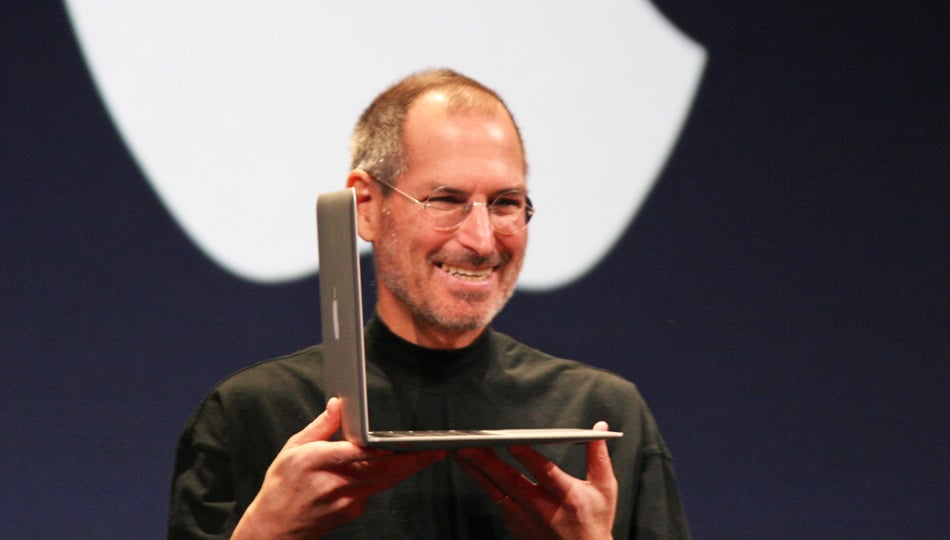 Steve Jobs enrolled in Reed College with a heavy focus on creative humanities. Only a few years into his college career Jobs dropped out and moved back to the Bay Area to work in the tech scene.
Jobs may have become one of the most famous college dropouts of all time, but he never stopped learning. Throughout his life, he continued to audit liberal arts classes. Jobs would later credit his liberal arts education to helping define the core values of Apple.
"It's in Apple's DNA that technology alone is not enough. It's technology married with liberal arts, married with the humanities, that yields the results that make our hearts sing."
Oprah Winfrey | Communications | Harpo Productions
Talk show host, actress, author, billionaire, and CEO, Oprah Winfrey has done it all. Before she could be recognized by just her first name, Oprah studied communications at Tennessee State University. Winfrey's rise to media mogul began as a news anchor in stations in both Nashville and Baltimore.
Winfrey's big break came in 1983 when she got her own half-hour show on a local Chicago station. The show quickly became number one and was expanded into an hour format. The rest is history; Oprah built her own media empire, became one of the world's most successful people, and used her platform to promote and start various charities.
Through all of her business endeavors, Oprah never forgot her background and the importance of education. Oprah credits nearly every one of her successes to education and promotes education for young women all around the world.
Stewart Butterfield | Philosophy | Slack
For the first three years of his life, Stewart Butterfield lived in a log cabin with no running water in the Canadian wilderness as his father attempted to avoid being drafted in Vietnam. When he was five years old, Butterfield's family moved to Victoria; as a child, he started teaching himself basic computer programming.
Despite already making some money designing websites in college, Butterfield decided to focus on philosophy at St. Michael's University. Butterfield's time at university directly coincided with the birth of the World Wide Web; his passion for jam bands would cause him to create one of the first Usenet newsgroups.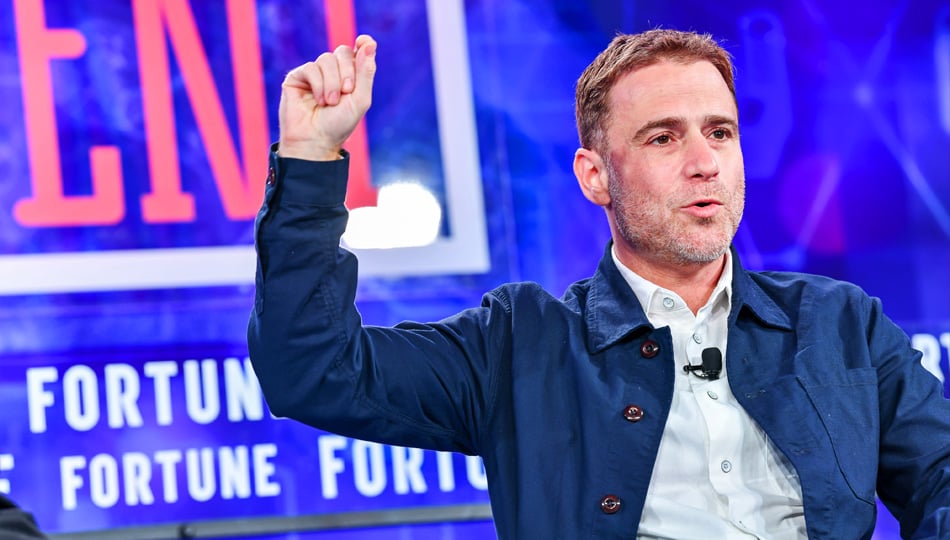 Throughout the early 2000's Butterfield would found and run multiple companies including Flickr.com. In August 2013, Butterfield launched the instant-message-service Slack. In just over a year Slack raised $340 million and was named one of Inc. Magazine's companies of the year. Butterfield credits his liberal arts education for his understanding of how to build so many successful companies.
"Studying philosophy taught me two things. I learned how to write really clearly. I learned how to follow an argument all the way down, which is invaluable in running meetings. And when I studied the history of science, I learned about the ways that everyone believes something is true--like the old notion of some kind of ether in the air propagating gravitational forces--until they realized that it wasn't true."
Andrea Jung | English | Avon Products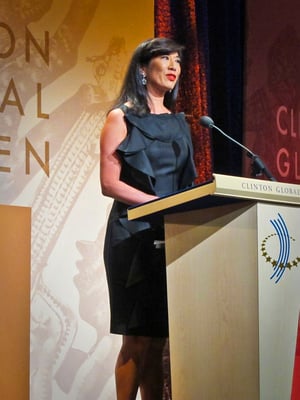 While studying English at Princeton University, Andrea Jung never imagined her life would take so many twist and turns. Jung had a passion for writing papers on Virginia Woolf and Katherine Mansfield, but didn't know precisely how it would influence her career. After graduating magna cum laude in 1979, Jung joined the executive training program at Bloomingdales.
Jung later became the senior vice president and general merchandising manager at I. Magin and vice president Neiman Marcus. It was in 1993 that Jung started making her most significant impact on the fashion world. She began as a consultant at Avon, but her innovate thinking eventually took her all the way to the role of CEO. While serving as CEO from 1999 to 2012, Jung took Avon to a whole new level and new markets.
"Because I was an English major, I loved journalism, I thought perhaps I'd go back to journalism school or law school. I fell in love with the business and the consumer. The rest is history."
John Mackey | Philosophy and Religion | Whole Foods Market
John Mackey's college career was far from traditional. Instead of picking a liberal arts major, Mackey would only take classes that interested him; anything boring he would quickly drop. While at the University of Texas, Mackey took over 120 hours' worth of electives focusing on philosophy, religion, history, and world literature, but never a business class.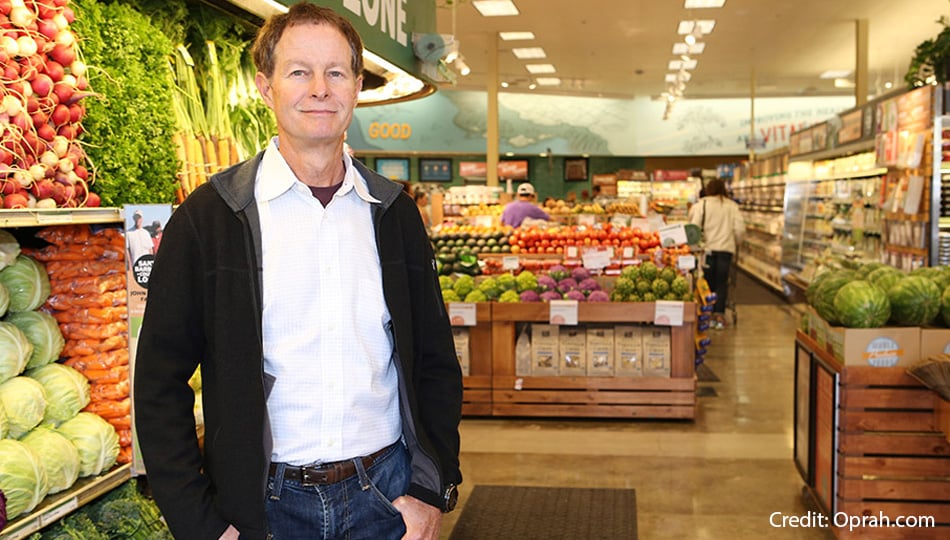 Living in a vegetarian commune inspired Mackey and his girlfriend to start the health food store, SaferWay. After only two years SaferWay merged with Clarksville Natural Grocery to form Whole Foods.
An education in business might seem necessary to be the CEO of such a large company, but Mackey credits his lack of formal business training and his focus on liberal arts for his success.
"I actually think that has worked to my advantage in business over the years. As an entrepreneur, I had nothing to unlearn and new possibilities for innovation."
Kenneth Chenault | History | American Express
Before becoming one of the first African Americans to lead a Fortune 500 company, Kenneth Chenault studied history at Bowdoin College. After graduating from Bowdoin in 1973, Chenault would go on to get a J.D. from Harvard Law School in 1976.
Throughout the late '70s and early '80s, Chenault worked at various law firms around New York City but would join American Express in 1981. Starting as a strategic planner, Chenault would work his way up to becoming president in 1997 and then CEO in 2001. Chenault would later be inducted into the U.S. Business Hall of Fame and served on Facebook's board of directors.
Throughout his career, Chenault hired and worked with thousands of business professionals. However, he always considered a business degree to be less important than a good cultural fit or a valuable way of thinking.
"To operate in this business environment, you can't just be a one trick pony, and I'll ask them 'What are some of the things you have done that you think were out of your comfort zone?' People have a different way of talking about their comfort zone, but what you can start to glean is, from an intellectual standpoint, how open were they to different ideas and views?"
Danny Meyer | Political Science | Union Square Hospitality
It might seem like a political science degree wouldn't be the launching pad for creating a restaurant empire, but that's exactly how Danny Meyer used his degree. Meyer earned his liberal arts degree from Trinity College and started his first restaurant at only 27 years-old.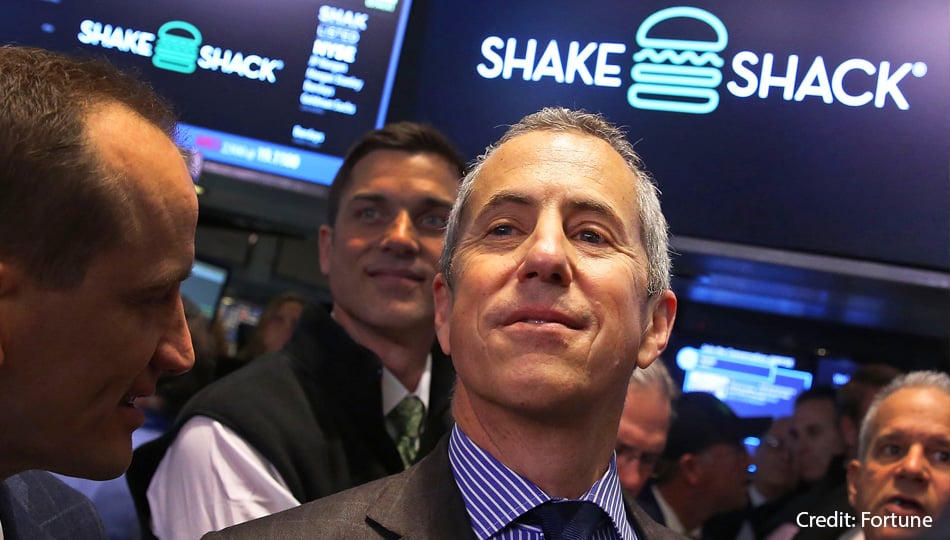 To help his first restaurants succeed, Meyer focused first and foremost on customer service. With strong customer service skills and smart business decisions, Meyer grew his restaurant portfolio to include high-end restaurants, several concessions at major sports facilities, and founded Shake Shack.
The skills and ideas Meyer learned studying liberal arts directly impacted the philosophy he used in each one of his restaurants.
"Sometimes, early in their careers, chefs make the mistake of adding one too many things to a plate to get attention. If a chef is just coming up with wiz-bang gimmicks on their plate, that has nothing to do with bringing real pleasure to people."
Phebe Novakovic | German and Government | General Dynamics
Phebe Novakovic's journey to becoming General Dynamics' CEO didn't follow the traditional business trajectory. Novakovic studied German and government at Smith College before receiving a master's degree from the University of Pennsylvania. Instead of diving into the business world after graduation, Novakovic went to work for the CIA.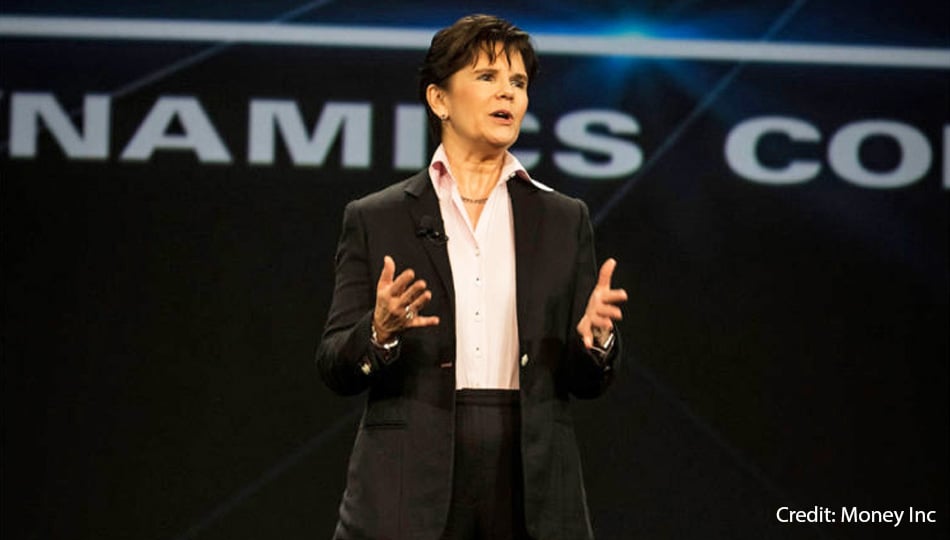 In 2001, Novakovic joined General Dynamics and eleven years later became president. After only two years as president, Novakovic became CEO. Novakovic didn't have an engineering degree, but it was the team in place and her own creative ideas that allowed Novakovic to bring her liberal arts background to General Dynamics
"The CEO and chairman at the time was a trial attorney from Chicago, and I thought, 'Well, there's a bit of an iconoclastic culture here and maybe there's a place for me."
Denise Morrison | Psychology | Campbell Soup
Denise Morrison's father taught his four daughters lessons about business and profit margins while they were still in grade school. Her mother installed in Denise the belief that ambition is part of femininity. These lessons combined with a degree in psychology from Boston College helped Morrison break many glass ceilings throughout her career.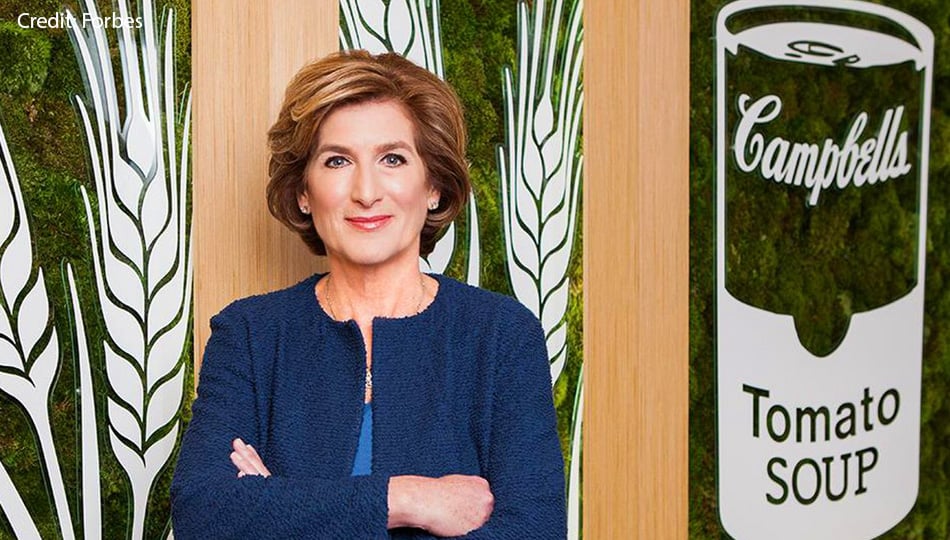 Throughout the '80s and '90s Morrison worked sales and marketing roles for large companies including Pepsi-Cola, Nestle, and Nabisco. Morrison shattered a glass ceiling by becoming Campbell's Soup Company's twelfth leader in 140 years.
"I became the first woman CEO in Campbell history in large part by charting my own path. I was fortunate to have parents who raised me to believe that I could achieve my goals. I knew I wanted to lead a company from an early age, and worked to develop the experience, skills and relationships that would help me achieve that goal."
Howard Schultz | Communications | Starbucks
Howard Schultz was born to a working-class family in Brooklyn, New York. A first-generation college student, Schultz gained a football scholarship to attend Northern Michigan University. While he was a solid B-student, Schultz admits he didn't apply himself unless it was for a test or presentation.
Without a post-grad plan, Schultz picked up a few business classes but felt he still lacked any real direction. Schultz returned to New York and worked a few random sales jobs waiting for inspiration to hit.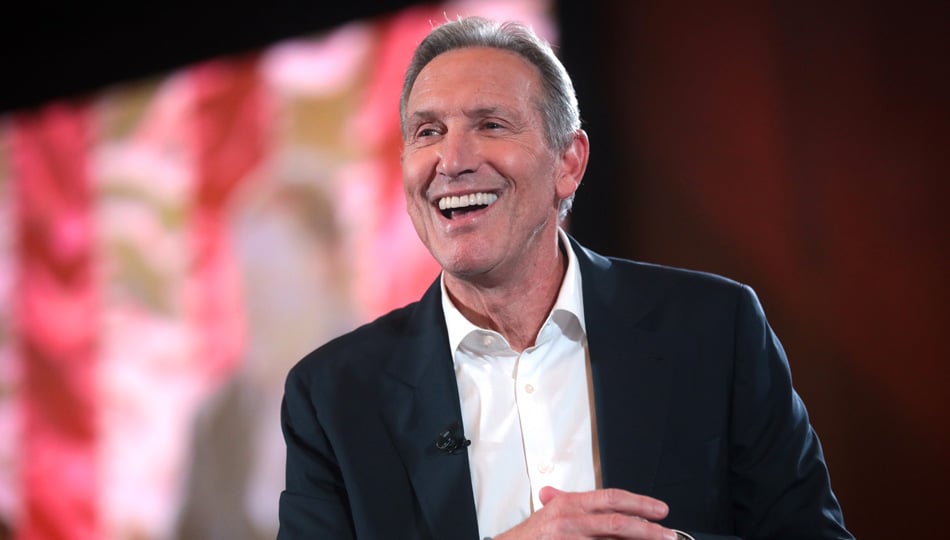 In 1982, Schultz was hired by Starbucks as their director of marketing. Over the following 26 years, Schultz would work his way up to CEO. Schultz credits his liberal arts education for preparing him to run the world's largest coffee chain.
"It took years before I found my passion in life, but getting out of Brooklyn and earning a college degree gave me the courage to keep on dreaming. I can't give you any secret recipe for success. But my own experience suggests that it is possible to start from nothing and achieve even beyond your dreams."
Liberal arts students should be proud of the degrees they decided to pursue. Not only does a liberal arts degree teach students the skills they need to be great employees, it teaches them the skills to become leaders in any career field.
A liberal arts degree paired with an international internship is the perfect way to start building your dream career. With our various locations and the option of interning remotely, the opportunity to advance your career is only one click away!