Weekend adventures while living and working abroad are some of the best experiences you will ever have. From the culture you experience to the memories you make, adventures like these are ones you will never forget. One of our past Dublin interns took many day trips from Dublin spent her weekends traveling. She wanted to give you a glance inside the types of adventures you could have during your international internship.
Starting in Dublin
For weeks, my bosses have been encouraging me to try out the Dublin Bike system. At first, I didn't see the point. I have been riding bikes since I was four-years-old and I didn't see anything special about riding one in Dublin. Dublin is a city full of cars and small roads; the idea of riding through the city seemed intimidating at first. However, last week I finally faced my fear and hopped on my first Dublin Bike.
The reason this became such a special memory was that my boss videotaped me riding through the streets of Dublin like a pro. My boss was even inspired to make a fake movie trailer about a young American girl who has a "Truly Global Experience" riding through Dublin based on my adventure; even though it was thrown together quickly and impromptu, riding through Dublin quickly became one of my favorite memories.

Dublin to Scotland
Thursday through Sunday was when my travel adventure really got started. Nearly a thousand pictures later, this weekend was full of creating memories to last a lifetime. My two roommates and I headed off to Edinburgh, Scotland last Thursday night. The flight was only 45 minutes, and I had a window seat, can't beat that. When we arrived at our hostel, we were a little skeptical, but it reminded me of a mix between a summer camp and the college TV set on Boy Meets World.
The room had 15 bunk beds, and it was unisex. To be honest, I didn't spend much time sleeping in Scotland at all. We only had one night, and I wanted to experience everything the city had to offer. Our hostel gave us advice on things to do and what to see around the city. Soon we set off to experience it all. We went to a typical Scottish pub, a Karaoke bar where they played American classics, and a few other places around Edinburgh. By the end of the night, we made so many new friends from all over the world.
A day through Edinburgh
We all had to wake up around 8:30 AM to get ready for the day so I should have been exhausted, but I was wide awake. I had an excellent little breakfast, and then we were off to explore Scotland. We found a 3-hour free walking tour that took us all around Edinburgh. The tour was seriously unlike any other history lesson I ever had; by the end, I knew more about Scottish history than I ever thought I would.
The stories behind every city corner and the character that overflowed from the buildings and streets was overwhelming in the best way. I fell in love with Scotland! Just walking around the city was so entertaining. We saw artists, a magician, lots of Harry Potter sites of inspiration, and more than just a few kilts! Whether they were just tourists or the real deal, people like to wear kilts.
I made sure I spit on the stone heart in the street which supposedly means I'll be back in Scotland again one day. Even though we were all disappointed to leave, the 5-hour train ride was a trip alone! The views were unbelievable. There were mountains, farms, cows, sheep, more goats then I could count, cliffs, beaches, neighborhoods, bridges, and a rainbow! So, even though I was very sleep deprived, I could not seem to close my eyes and fall asleep on my trip to Dublin, Ireland.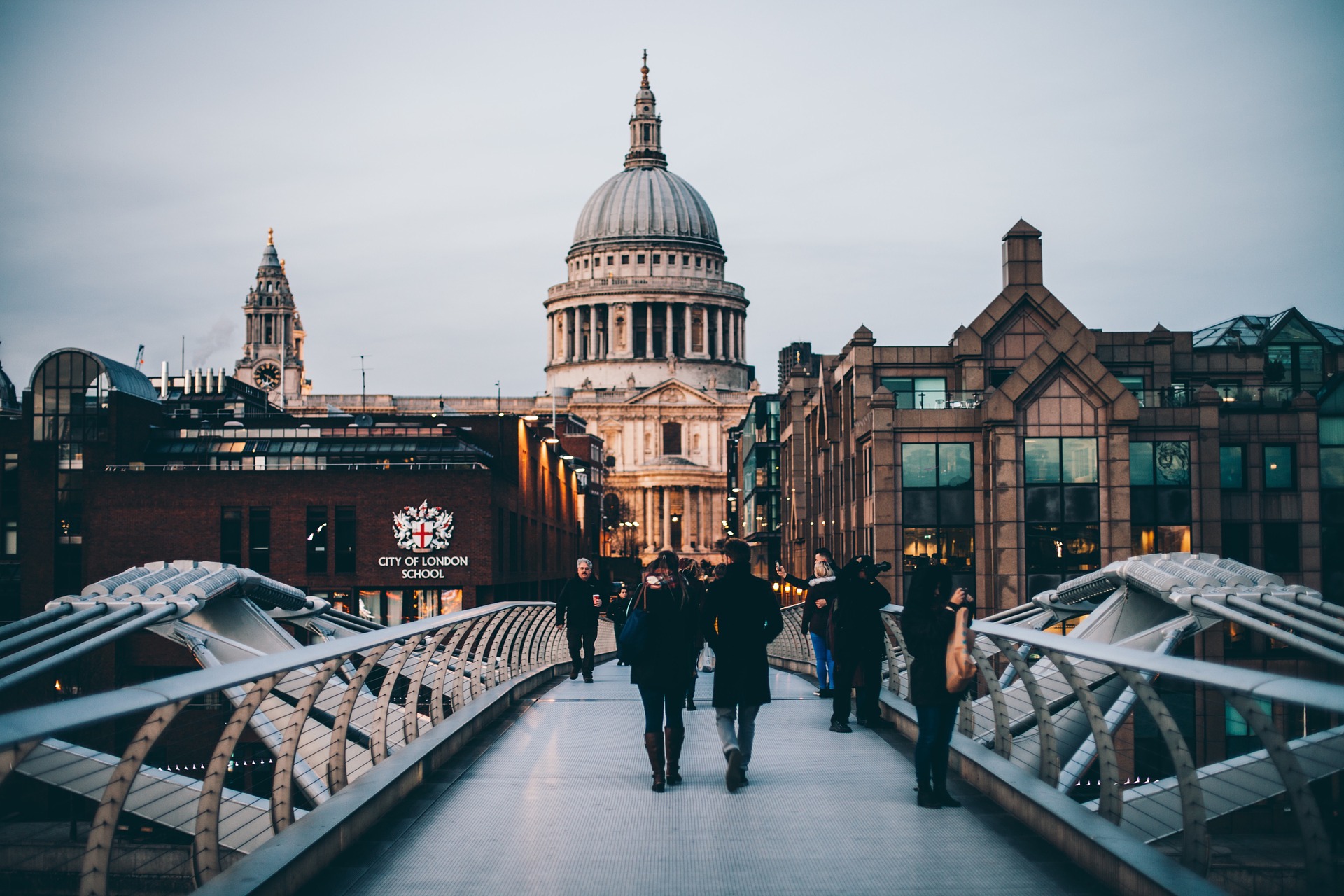 Scotland to London
I went to Scotland with absolutely no expectations. London, on the other hand, I couldn't help but already have a big idea of what this city had in store for us. I'm so happy I can say I've seen the major sites like Buckingham Palace, Big Ben, the London Bridge, the and Tower Bridge. Of course like any good tourist I had a photo shoot in one of those red telephone booths.
Unlike some of the other places I had traveled, London was full of tourists. The streets were busy and always packed with people. We took an underground train to the different parts of the city which were a pretty fun and easy way to travel. We even met up with a Global Experiences' London intern who became our tour guide. We spent the night out getting a feel for the city and experiencing a different culture.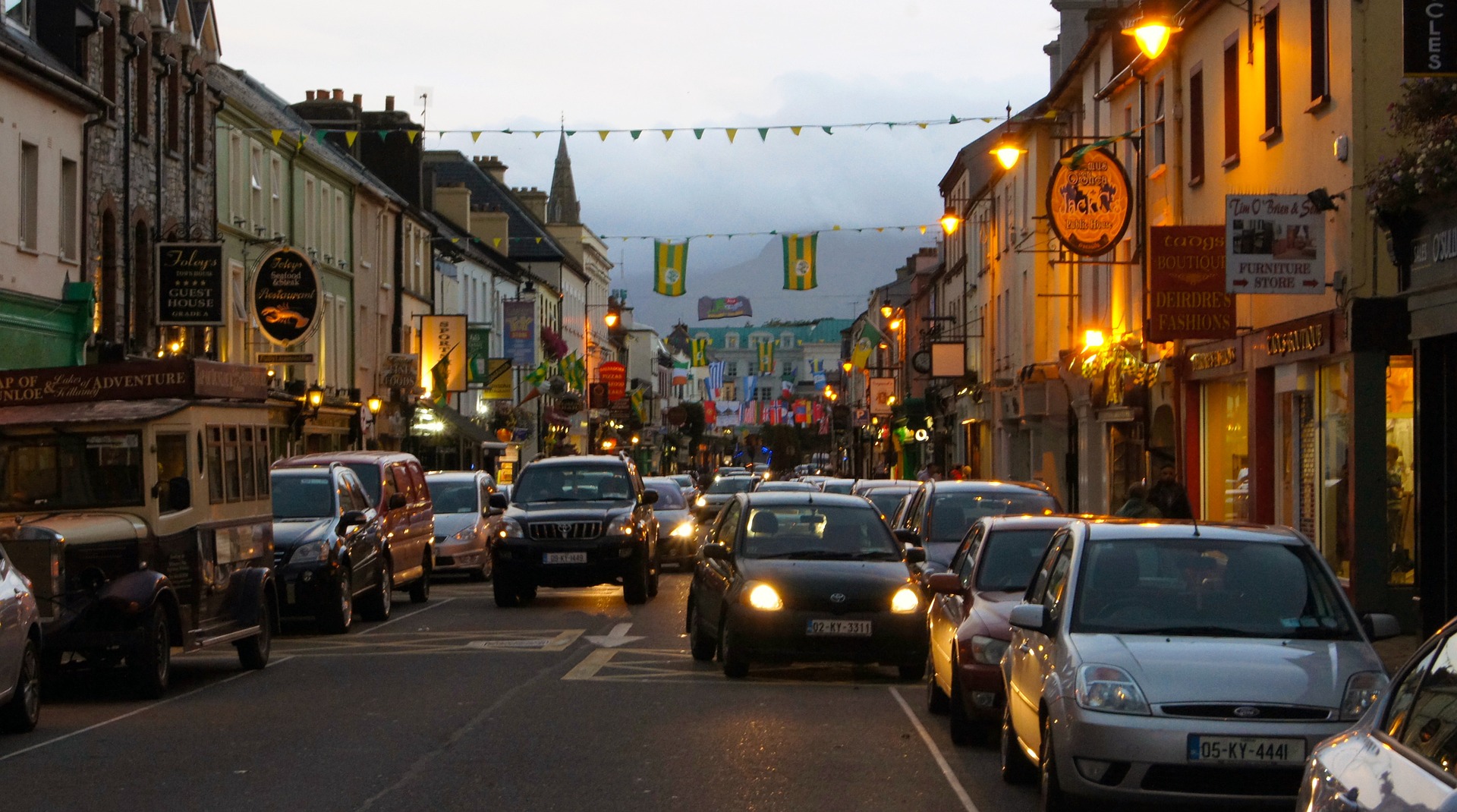 London to Bray
Sunday was the Bray Air Show. My boss lives in Bray, so we had plans for me to go there and see the show, have a nice dinner with his family, and have an all-together great day. Saying my day in Bray was great would be an understatement. Nearly 80,000 people came to the air show. I saw people jump out of a helicopter, and the whole show was right off the beach. I rode a Ferris wheel which gave me to the perfect opportunity to get pictures of the best views.
My boss and his wife even took me for a little hike up a mountain right along the cliffs overlooking the ocean. It all seemed too good to be true, but these are the types of dreams that become a reality on an international internship. Then they took me to her family's other owned restaurant which I've made promotional videos for and am in the process of building another this week. The traditional Irish dinner was to die for!
A night in Bray
In Ireland, there is a tradition called "Wetting the Baby's Head" where after a baby is born all family and friends get together the next night and take the father out for drinks to celebrate the birth. My boss's brother recently had a child, and we got to celebrate the traditional Irish way. I met all my boss's in-laws who were so funny and charming. It got too late to take the train back home, so my boss let me stay at their house for the night. Their house was adorable, cozy, comfy, had four stories and I got to sleep in a big bed. It felt like I was living like a local.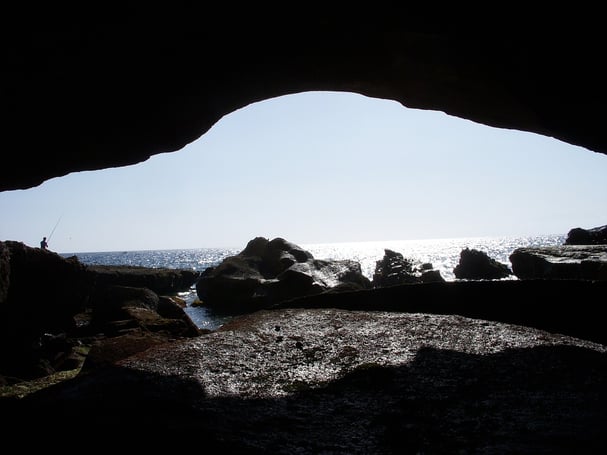 Dublin to the Canary Islands
These last ten days are going to be so bittersweet. The extremely sweet part: we're leaving for Fuerteventura in the Canary Islands right off the coast of Morocco this Thursday morning. The bitter part: When I return, it will be my very last week in Dublin. My time abroad has just flown by. In just two months I feel like I'm a part of their little working family. I can only hope my next job will be in an environment that feels so welcoming and comfortable. Every second of my internship has truly been an unforgettable experience.
Apply today to come find your own weekend adventures during your international internship. Setup a call with a member of our team and someone will contact you shortly.