One of the most storied rainbow myths is that there's a pot of gold at the end of every one. Not only that, but that the pot of gold is guarded by a tricky leprechaun. If you came to Ireland trying to find the pot of gold at the end of every rainbow, you will definitely have many chances to try it because you'll see this marvelous phenomenon at least once a week.
When I moved to Dublin, I felt immersed in the history, culture and spirituality of the place, which I believe was my pot of gold and I encourage you to define what your pot of gold will be while you intern abroad in Dublin.
Cycling around
First, a tip that could save you some fear! In Ireland, as in all of the UK, you drive to the left; so be very careful when crossing the streets of Dublin, look everywhere and do not cross until you make sure there is no danger. As I'm a big fan of bikes this city fits me so well and makes me feel so happy that I get to enjoy them! I would say it's definitely one of the best ways to get around Dublin, especially for your internship commute.
Do not worry though! You do not need to buy an expensive new bike for the period you will be here, second hand bikes are a great option. However if you are not 100% sure you're ready to commit to one, just start with the Dublinbikes scheme. This is where you can rent a bike throughout the city and if you return the bike within 30 minutes to any one of 40 locations, there's no charge! There are stations dotted all over the city. For the 3 months you will spend here that would be the best option.
Culture is in the air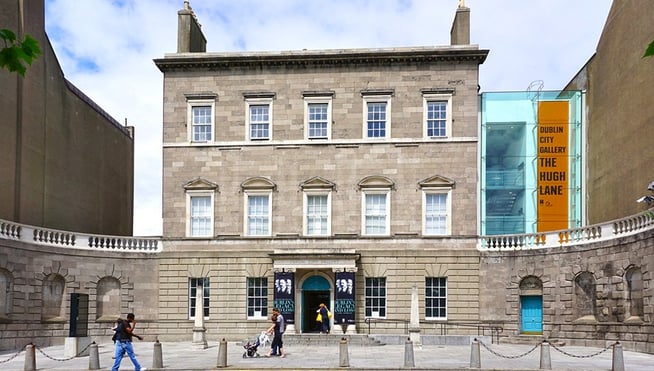 Dublin is a truly inspirational city with a literary tradition, is rich in history and culture, and a city which prides itself with a long tradition in music and theatre. The IMMA Museum is among my favorite places as I love modern and contemporary art. Calling all art internships! Make sure to give yourself plenty of time when you visit IMMA as between the different exhibitions, the stunning building and grounds, the great little gift shop and the Cafe, you could happily get lost there for an entire day. Lucky you!
The Hugh Lane Gallery in the north of the city where Bacon's London Studio Reconstructed is located will undoubtedly be a place you will to go more than once while living here! Very close to the Gallery is a creative community where you can easily grab your coffee or healthy meal at the Chocolate Factory.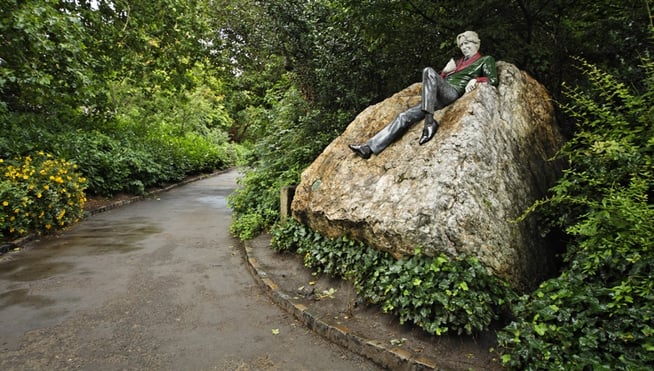 On Sundays, be sure to drop by Merrion Square for the open air art gallery. Plenty of Irish artists go there every week to show off their latest works and (for all of those in Dublin for a film and theater internship) maybe you will find an Open-air Cinema as a surprise!
Dear commuter: Be patient, be happy
As we know, Dublin is a small city and very easy to commute by bike or even walking. That being said, most of the time we use public transport and that is where we should incorporate a practice which I like to call 'the Zen philosophy' or one that works best for you.
Buses are not very famous as they are neither the fastest nor the most punctual transport in Dublin. My recommendation is to always bring a good book, lots of music, and at leave for your internship an hour in advance to arrive on time to your chosen destination.
The Luas is the tram/light rail system and in the Irish language means "Speed." If you take the Luas don't be afraid about one being late as they are always on time. If you are thinking about visiting the countryside take the Dart (proper train) and in 20 minutes you can be in the real countryside with sheep and cows and surrendered by the green grass.
Foodaholics calling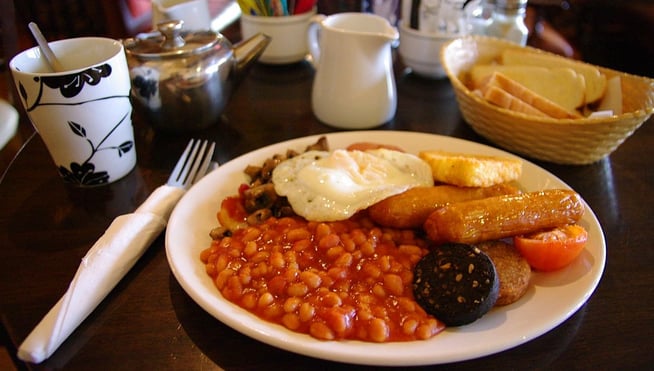 Irish cuisine does not have the fame of the well-known French or Italian dishes world but the delicious and traditional Irish potato pancake called Boxty is something you must taste! Even culinary interns will not be disappointed. Furthermore, "winter is coming", the supper dish consisting of sausages, bacon, onions and potatoes that dates back at least as far as the early eighteenth century, is another option that will keep you warm.
The Irish still struggle sometimes to define their own kitchen. Is it the coddle and boxty, the dishes that appear in the tourist guides, that define the Irish cuisine? Go and discover it for yourself! If you are looking for a taste for what is considered the most refined and modern Irish cuisine, then go top places such as The Winding Stair Spiral in Lower Ormond Quay or The Pig's Ear, in Nassau Street.
Dublin also has a large Chinese community which is the reason for having so many authentic Chinese restaurants and supermarkets around Parnell St. East and Capel St. I'm surprised that some of them even have live seafood and fresh Durian (Jackfruit) at about 15€/Kg!
For those who are more interested in mediterranean dishes, for a bit of Spanish flavour the Market Bar is an option for a great lunch as their menu is tapas focused. If you are looking for the organic, natural and local seasonal foods, KC Peaches Cafe has all of that plus delicious desserts, and the best part? You pay by meal size as the prices are very affordable. €10 for a big dish and available to either take away or eat in the cafe.
Last but not least, if you are thinking about Italian food, Skinflint is definitely the place. This hidden gem is tucked away down a quiet alley off Dublin's busy Dame Street. Their pizzas and atmosphere are guaranteed to be excellent.
Out and about…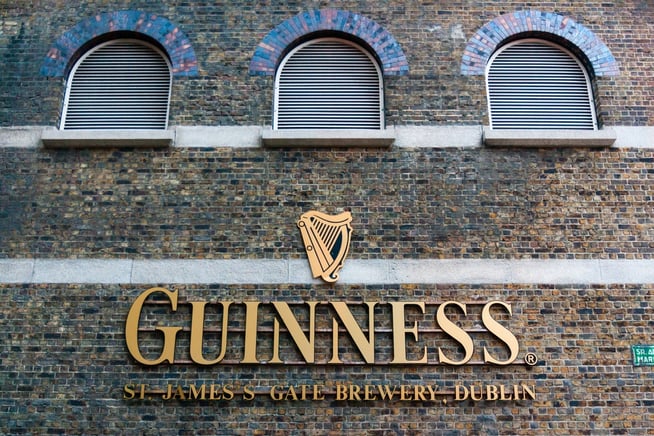 If you don't like beer, maybe it's not a good idea to pay to get into the Guinness factory. The real charm of the site is to take a pint on the top terrace, but it is a major tourist attraction and can be expensive especially if you do not like beer. You can however, take advantage of the moments of sunshine to see Dublin from the viewpoint of the top terrace. It is a stunning overlook of the city! Those here for a Photography internship will not want to miss out on this shot!
The normal closing time of the pubs in Dublin -means the end of the night life- is between two and a half and three. Don't go out too late if you don't want to stay out into the middle of the night.
Dublin is not at all a friendly city of smokers. All bars, restaurants and pubs are not allowed to smoke, so you will have no choice but to go to the street or the interior gardens of the locals to take a cigarette.
Real Irish Music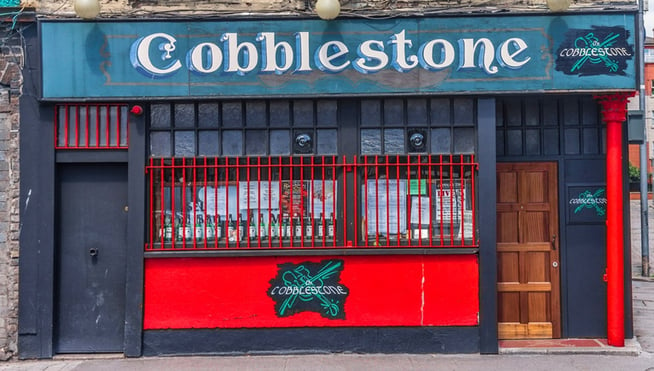 Listen to traditional music at the bar Cobblestone in Smithfield. This place is a gem and off the tourist route in the district of Smithfield, just 15 minutes walking from the Dublin city center. The family that owns this place, The Mulligans, have been playing Irish music for five generations. The relaxed and cozy pub is based on the tradition of the family – the respect for music and culture. This corner attracts traditional musicians who you would have to normally pay to see play somewhere else.
Excursions around Dublin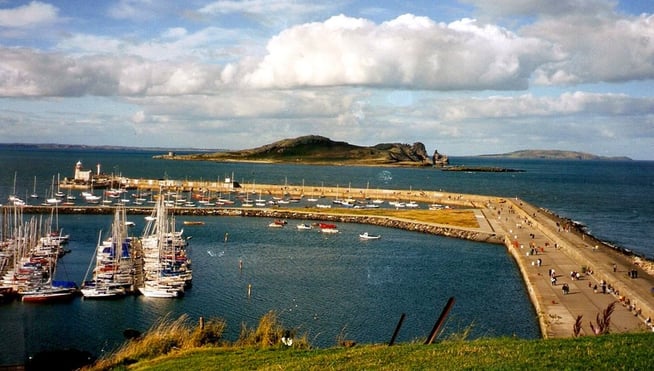 The village of Howth and its cliffs, is just one of the many jewels near Dublin. Howth is easily accessed by the DART(commuter train) in half an hour. Tourists can climb the cliffs around the Cliff Path Loop for a beautiful walk. After a walk in the fresh air, don't forget to enjoy a fish and chips or a seafood soup at Wrights de Howth.
The castle of Malahide and its gardens, also north of Dublin in the coastal area, has 250 acres of parks and gardens. The guided tour will explain the history of the castle and its famous ghosts. After wandering like soul in purgatory, recover with a delicious lunch at the Avoca Café.
The Glendalough in the south of Dublin is a little farther away from the previous mentioned, but of an incomparable beauty. The monastic valley of Glendalough and its lakes will take you on a walk through time when the monks lived in peace dedicated to their work. Hop on the San Kevin bus in downtown Dublin and you'll be there in an hour and a little. If you like trekking and have the time, walk through the different routes (with different lengths and complexity), which will allow you to enjoy the lakes and waterfalls.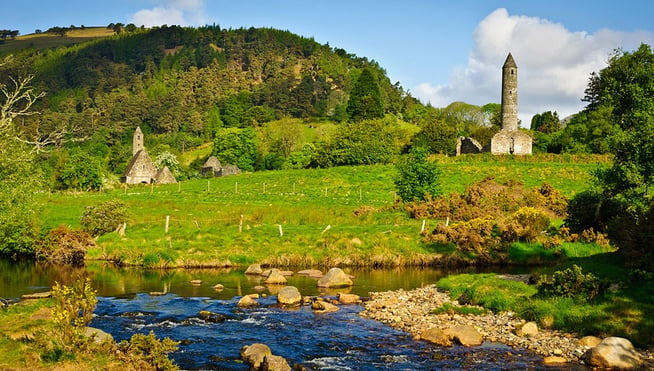 Greystones to Bray, or from Bray to Greystones is a beautiful walk and coastal atmosphere.The two are united by a path that climbs the cliffs and lets you see the coast. Take lunch and head down to Greystone's Pebble Beach or order a takeaway pizza in the oldest pizzeria in Ireland that was established in July 1986, according to their Facebook page. It's called "Pizzas 'n' Cream" and is just a 5 minute walk away from the station.
Waterford, the "Sunny" city known for its crystal, in south-eastern Ireland, is known for three other things: to contain the oldest city of the Emerald Island, to possess a glass of high quality craftsmanship, and to be the most "sunny" area of the country. Although it rains just as much as the rest of the country, so take a raincoat. In the city of Waterford there is quite a bit to see, despite its size. I recommend you visit the Museum of Treasures and Reginald Tower to imbue yourself in that medieval pas.
Lovely Dublin Suburbs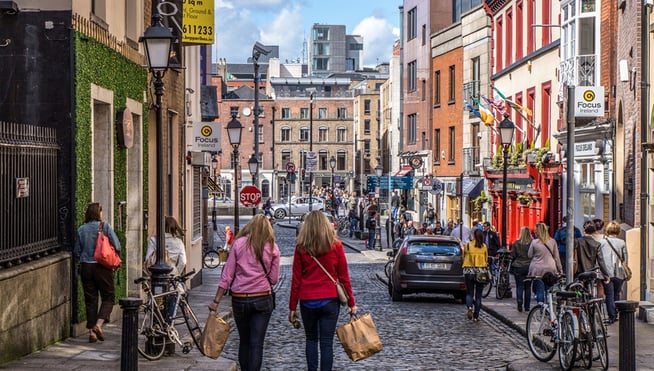 Dublin is beautiful in the city center and famous for a lively night in Temple Bar, but once you live here you will discover a few areas that are not very popular. As a result, they are so pretty and full of local people. For instance, remember to have a tea in Rathmines, a district home to many people of varying international backgrounds. One of the best, and coziest, places I've been is "Wall & Keogh."
Ranelagh is other of my favorites districts with places like Tap House where you can enjoy a tasty food and great cocktails. Dún Laoghaire and the traditional People's Park Market contains stunning examples of victorian architecture and still functioning tea rooms! On Sundays, if the weather is on your side, take a stroll down the beach to admire the traditional architecture (architecture interns, take note!) and original lighthouses. It's hard to think of a better place in Ireland to catch the sunset.
You're all set!
One of the best features of Dublin is that It isn't just for onlookers. Wherever you go and whatever you do, you'll be invited to join in, so enjoy your ¡happy days! Be sure to see as much as you can with the time you're given. Ireland is a country rich with culture and heritage, and the people are so willing to share their stories, myths, and legends with you. Whether you explore the city of Dublin itself getting to know her alleys and hidden gems, or you branch out into the countryside to learn more about its history and people you'll be surrounded by beauty and knowledge waiting to be learned.
I have enjoyed getting to learn about all that Dublin has to offer and am excited to share my knowledge with you! See you soon in Dublin!
Sláinte!