Ireland is one of the best countries to consider an internship abroad. There are so many benefits to pursuing an internship abroad in general – gaining professional experience in a global setting, developing intercultural communication skills, expanding your professional network, etc. Interning in our Irish locations, Dublin and Galway, offer all of those benefits and more!
For English-speakers, there is no language barrier when interning in Ireland. While you may encounter the Irish language on street signs or heard while out on the town, English is widely spoken in professional and informal settings.
More importantly, Dublin and Galway offer internships in a wide variety of industries. Whether you are studying art and design or pursuing a degree in STEM, you can gain professional experience interning with a company or organization in Ireland. Below are a few examples to get an idea of the internship opportunities awaiting you in Ireland!
For the future business executives:
Share your insights on current marketing strategies, create content, or monitor the performance of outreach strategies in a company's advertising and marketing campaigns.
Support a company's finance operations, assist in the evaluation of financial risks, or contribute to economic research projects in data collection and analysis.
Leverage your entrepreneurial spirit in creating presentations, attending client meetings, or conducting targeted outreach in support of a company's overall business development and operations.
For the creatives:
Continue building upon your existing portfolio in creating engaging visual materials showcasing your graphic design skills.
Gain video production experience on set or in the studio, from content development and storyboarding, to lighting and sound, and editing the final cut.
Establish a foothold in the film and theatre industries in assisting with script work, venue management and front-of-house support, or maintaining patron engagement.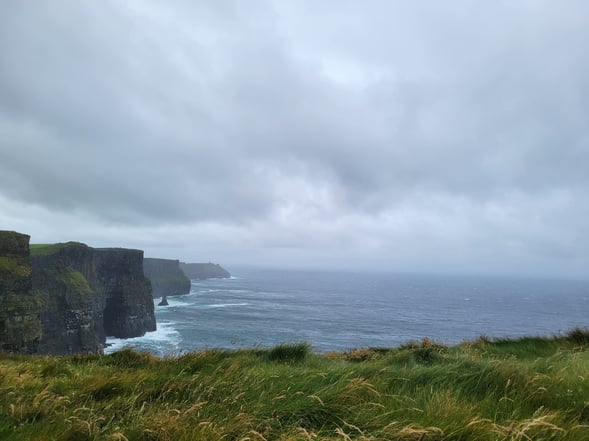 For the scientists and engineers:
Support research efforts in chemistry or biodiversity, with potential opportunities in the lab and the field.
Utilize CAD and other engineering software, work alongside research personnel, assist with performing tests and drafting reports.
Improve your coding skills, work in databases and analysis, support UX/UI improvements and more within information technology.
For the changemakers:
Develop your understanding of the Irish legal system in preparing documents, gather relevant research and assist with operational duties in a law firm or legal organization.
There are strict regulations for clinical work in the psychology and social services fields in Ireland but interns with an interest in these fields can still can valuable experience assisting with program planning and execution, shadowing opportunities with full-time staff, and compiling case notes and drafting reports among other projects.
Make a lasting impact in interning with a non-profit or NGO. Projects can vary widely based on your experience and professional interests related to community-based work, humanitarian support, and operations and administration.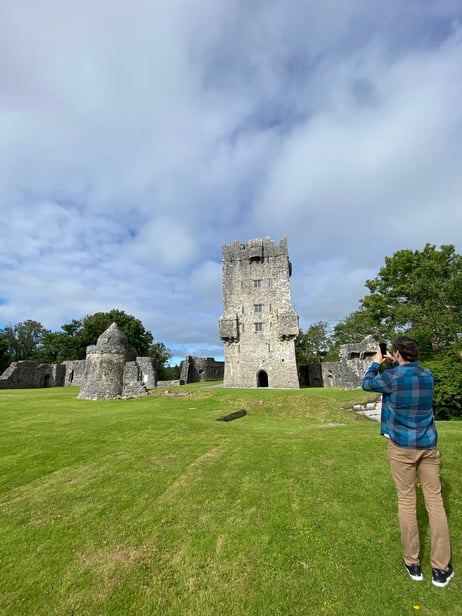 These internship examples are only a snapshot of what you could be doing interning in Ireland. There are too many opportunities to list, and each intern's experience will vary based on their qualifications and professional interests. Once you clock out, don't forget to make the most of your time in Ireland by getting to know your host city!
Dublin is home to many well-known Irish sites and landmarks from Trinity College to Kilmainham Gaol. Be sure to visit the famous Guinness Storehouse where the iconic beer brand showcases its history, culture and ingredients. After a tour of the storehouse, stay for a pint on the rooftop bar!
Galway is known as the City of the Tribes, named for the 14 prominent merchant families who established their legacy on Galway City's political, economic, and social landscape from the 13

th
to the 19

th

centuries. Find your people and build community among the kind and welcoming locals. Galway is also famous for the many festivals it hosts throughout the year. There's a good chance you'll stumble upon one throughout your internship program!
Photo Credit is to Karen Lyons