Are you energetic, creative and innovative? Do you have a keen eye for detail, flawless organization and great interpersonal skills? Have you ever considered using these incredible qualities towards a future career? Then listen closely, because you may have what it takes to be in the Event Management business!
Event Management internships involve creating, developing, and overseeing large scale events which may include conferences, conventions, concerts, trade shows, festivals, and ceremonies. Event Management firms are frequently hired to help execute these types of events and the demand for Event Managers is continuously increasing as this field grows rapidly on both local and global levels. Whether it be an extravagant wedding, a charity gala, a massive music festival, or a business conference, proper event management planning is vital for any successful event.
There's a lot more that goes into these events then one may think! Most people don't understand the time and complexity that goes into creating, overseeing, and executing these events. Event Managers are responsible for working within a given budget, following a certain schedule, communicating with vendors and suppliers, and ultimately providing leadership and direction in order to fulfill the client's expectations. Not as easy as you thought, right? As the great Albert Einstein once said, "Plans are nothing. Planning is everything."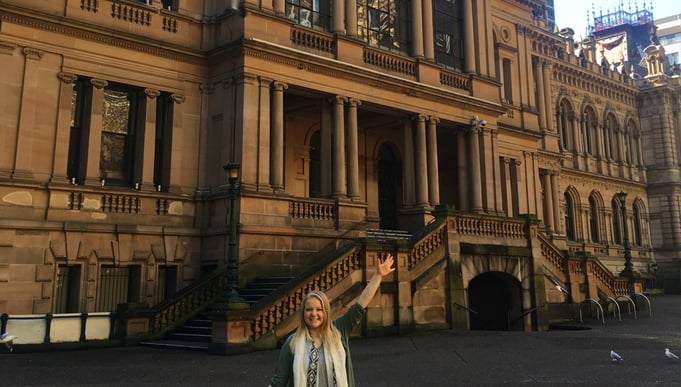 So why is Event Management important? In the past few years the marketing industry has shifted its focus. Subscription email blasts are instantly being deleted, people are immune to Facebook ads, Twitter is losing users day by day-- in fact, The Washington Post reported that they lost 2 million users within the last year-- and the only TV commercials people pay attention to are the ones that air during the Superbowl.
Now, it's all about face to face interaction. Event Managers are revolutionizing the way companies market themselves and provide the necessary insight to be more strategic in their efforts to connect with their clients. Every company wants to grow; in order to grow the brand needs to be recognized. How does a company get recognized? By promoting themselves, and there is no better promotion than a perfectly executed event.
Getting internship experience is the perfect stepping stone for developing a full understanding of everything your future career field entails. An international event management internship is particularly special because you are able to learn the in's and out's of the city you're living in. You'll be dealing directly with local clients, vendors, businesses, and venues and truly getting a well-rounded experience.
While Event Management is possible anywhere, here is a list of our top 5 locations and internship examples for this field.
Sydney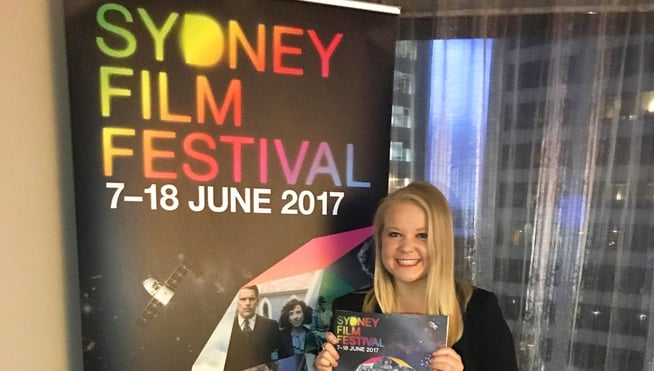 Interning in Sydney is a great choice if you're hoping to delve into the events world. As a dynamic business hub with a buzzing social scene and an abundance of cultural attractions, you're looking at one of the top cities for spectacular events.
We have some off-the-charts opportunities like working with a trendy entertainment agency, helping to plan and manage music festivals and large-scale film festivals. Or, you can enjoy the world-renowned beaches with an internship with a community focused group who specialize on events and activities that take place at Sydney's gorgeous beaches.
You can expect to have a lot of responsibility as Sydneysiders tend to work individually as opposed to collective groups. The opportunity exists to execute a high level of strategic planning by taking an individual project from start to finish. If you're ready to cross the pond, Sydney is a stellar choice to gain some hands on experience in one of the most beautiful and dynamic places in the world!
Dublin
If you're just getting started in the events world, interning abroad in Dublin is a great choice. Irish people are some of the friendliest and most hospitable people in the world. Ask someone for directions and don't be surprised if they take you there themselves! Don't just take that from us, Josiah one of our Dublin Summer 2017 noted the friendliness of locals in our latest Student Experience blog!
Dublin is a great stepping stone for those who want international work experience but may not have tons of previous experience under their belt. Internships in Dublin tend to be a bit more informal and less hierarchical than other cities, so you can expect to work closely with everyone on your team, even the boss! Event Management internships in Dublin range from working on conferences, conventions, or trade shows to planning lifestyle events like pub crawls for a local university.
Dublin has the youngest population in Europe and Dubliners are extremely social people! There is a great sense of community in Dublin and people are often gathering to socialize or celebrate. When there is a need for a gathering, there is a need for an Event Manager!
Florence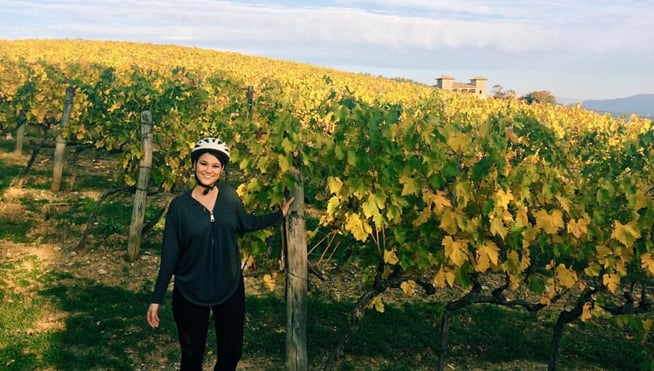 Florence is a beautiful, culturally rich, tourist friendly city and an Event Manager's dream! Logistically, Florence is attractive for events because the city is small, extremely walkable and the locals are highly accessible. If English is your first language you can expect to be given a fair bit of responsibility, because English proficiency is highly valued.
Much of Florence revolves around tourism and the local people value other cultures, thus making it particularly interesting to intern there. An Event Management internship in Florence could be anything from planning a picturesque wedding in the breathtaking Tuscan countryside to planning culinary trips all throughout Italy. Regardless of which path you take, you can be sure that you'll be getting valuable hands-on experience while taking in all the beauty this Renaissance city has to offer.
New York City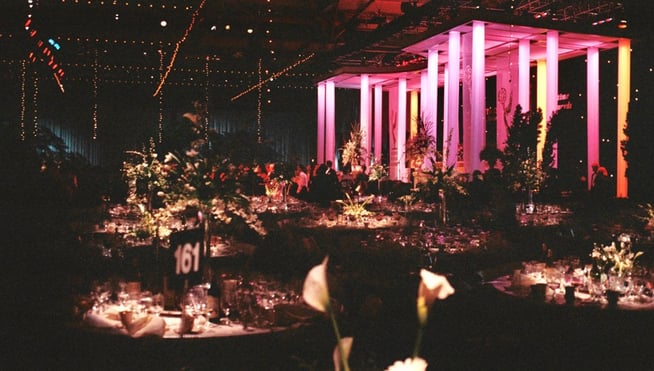 Some of the world's most famous events happen every year in New York City. Huge festivals like the Governors Ball, The Mermaid Parade, art exhibitions like the Tribeca Film Festival, cultural events, sporting events, Broadway, film festivals, fashion shows—the list goes on and on! As the most populous city in the United States, (with over 8 million residents!), the city never sleeps! Of those 8 million residents, more than 3 million are foreign-born, speaking over 200 different languages.
Cvent, a privately held software-as-a-service company that specializes in meetings management technology describes it perfectly, stating, "New York City's attractions and cultural life are like New Yorkers themselves—dizzyingly diverse, always welcoming of visitors, and without a doubt, beyond compare."
People dream of living and working in New York City, and Event Managers are no exception. It's fast-paced style, massive network of people and robust infrastructure that can accommodate events of all sizes are only a few reasons why working events in New York is a goal for so many.
We offer a number of Event Management internships in New York such as helping with the Breast Cancer charity walk or working with century old non-profits planning events for New York City's public school students. If you can make it in New York, you can make it anywhere! Why not make it with a life-changing internship?
London
As one of the most connected cities on the planet, London is one of the world's greatest business and events destinations. Corporate events planner, Dave Rogers, describes it perfectly, stating, "London has huge cachet thanks to its unique venues and culture. It's such a vibrant world city, businesses cannot help but feel motivated and inspired here." With a growing marketing for corporate event management, London is an excellent location to get your foot in the door.
Our corporate event internships provide unique exposure and experience with work involving a 360° view of the conference sector including operations, topic research, database management, recruitment, market research, social media management, design, and much more. You may even have the opportunity to work with many of the world's leading financial institutions, consulting agencies, or even regulatory bodies such as the European Commission and FSA.
If corporate events don't tickle your fancy we have plenty of opportunities for smaller, private events. What doesn't sound cool about interning for one of the UK's biggest daily pub crawls? This is a great internship for getting hands on experience managing events while not getting overwhelmed with some of the hustle and bustle of the corporate world.
With nearly 9 million people in London, some may have difficulty finding their way and a pub crawl is the perfect way to bring tourists together in London every night and for you to make even more connections! You'll have the benefit of constantly exploring London while helping others experience some of the best things London has to offer!
Where will you go?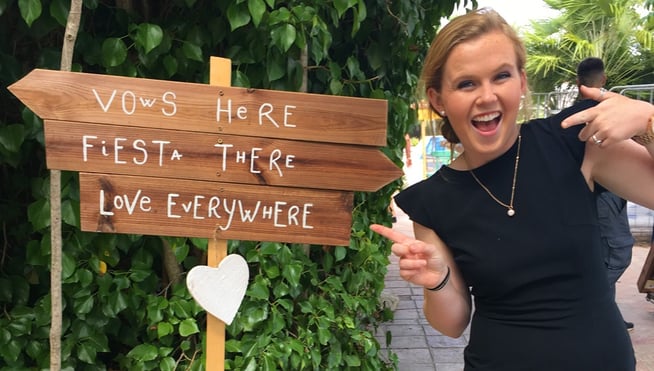 The next step is to choose the city that's best for you. While these 5 cities are excellent suggestions, this is by no means an exhaustive list! Whether you want to revisit a favorite city or experience a new one all 11 of our destinations are good for Event Management!
If Event Management is something you are interested in, now is the time to make it happen! Set a goal, make a plan and get to it. As a future event manager, you should be a pro in this arena!