Bryanna W., a Junior from the University of Southern California, completed a fashion business internship in Milan this summer! Studying Business Administration, our GE Alumni Ambassador has always known she wants to end up in the fashion industry and used this summer as a stepping stone to her future plans - to own her own fashion company!
Bryanna's Snapchat Takeover
We asked her to take over our Snapchat for a day in the life preview of her internship experience in the ever-fashionable city of Milan. See her story below!
Bryanna was originally scheduled to take over our Snapchat on a different day, Unfortunately, her supervisor was out of the office and had a day off from work - allowing her more time to explore Milan! While she didn't have work to attend, she took us on a brief tour of Milan and took us with her while being able to represent her placement Kittima at an event for Vogue Italia!
She begins her second takeover with the beautiful view from her room, despite the gloomy weather. After her morning tea, Bryanna walks us through her daily outfit and makeup routine to preview what is best practice in Milan, how to keep it cute yet professional in the blazing heat, with an added product recommendation from her time volunteering at Fashion Week in LA.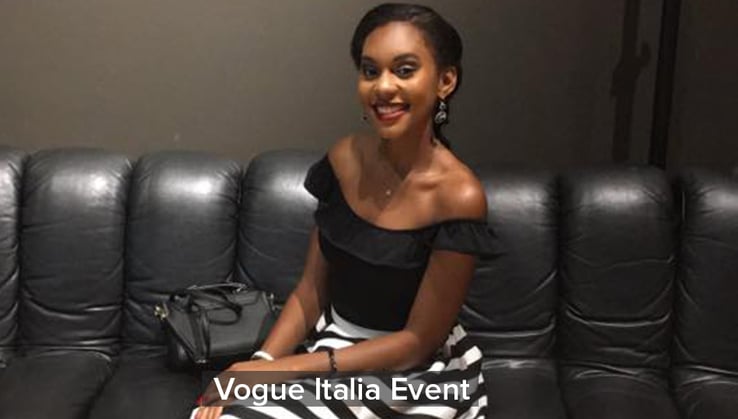 Starting Her Day Off Right
Her commute consists of a tram, the metro station Duomo which, as it sounds, is near the famous Duomo itself, and finishes up with a walk to the office where she introduces us to her small, yet mighty, team of coworkers.
Bryanna's Fashion Business Internship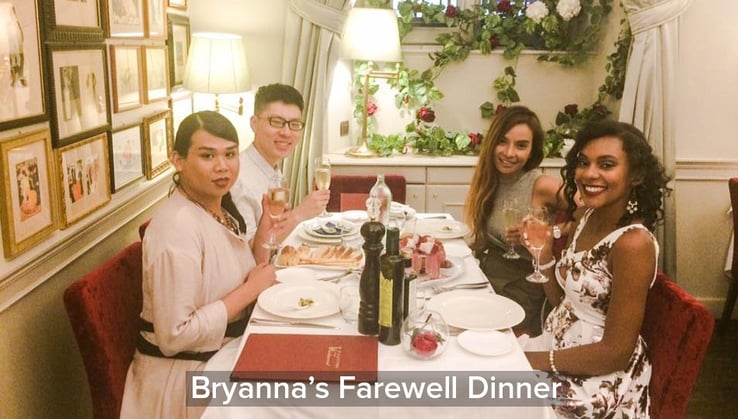 Bryanna began the program with experience in social media on a professional level and wanted to learn more about the working parts of marketing and brand endorsement. She was also very interested to see the production process, from materials, patterns, designs, and the ongoing procedure of it all. Global Experiences helped her secure an internship with a designer in Milan, originally from Bangkok!
Kittima's Prêt-a-Porter collection draws inspiration from the new concept 'Made in Italy'. It blends authentic high end Italian craftsmanship with international values of trend, style, innovation, visibility and personal branding. The brand is designed for the professional women's contemporary lifestyle, garments convey youthfulness through innovative luxury materials and techniques.
Internship Tasks
Bryanna was able to spend the summer assisting in managing the social media, researching and contact bloggers and fashion pages that were similar to those of the brand. Interning at a small company provides many perks. As you can see it was a small office of five, including Bryanna. Not only does this allow for personal relationships to develop (i.e. Bryanna and Noah twinning!) but allows for maximum exposure to experience all facets of the company.
During her time in Milan, Bryanna completed various logistical tasks, modeled the clothing and patterns, and learned to cook dumplings for lunch as you'll soon see. You can see how close she was to the person working on patterns and should she ever have taken an interest it was readily available as a learning opportunity!
Life as a Local in Milano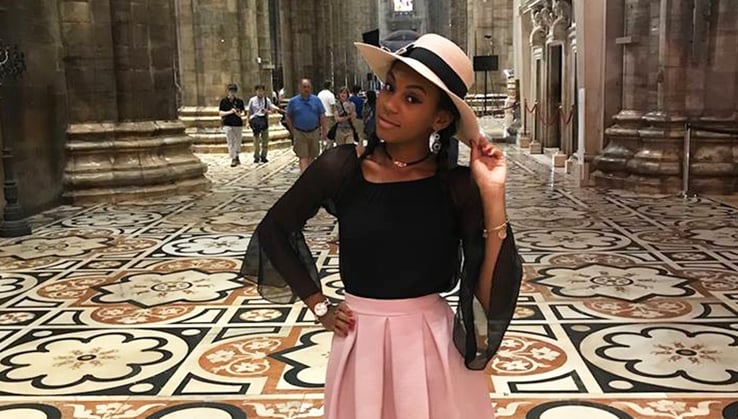 One thing that many people may not realize about Milan, is that while it's a large city (1.33 Million), the pace of life is much slower. Notice how the whole team takes time to cook, sit down, and enjoy their lunch together, while in the States that is definitely not a common activity.
After leading us through her day, Bryanna shows us the best gelato spot with her co-workers, and imparts upon on us the quintessential knowledge of interning in Milan - what to wear! Milan gets quite warm with its hottest month being in July and averaging 77 degrees Fahrenheit. That may not sound extremely warm to anyone Stateside, however, take 77 degrees Fahrenheit, add in a large metropolitan city, take away air conditioning, and that becomes quite a toasty number.
Even the most well dressed city in the world takes the heat seriously and, while remaining extremely fashionable, keep it fashionably simple in the summer months. A nice blouse, structured yet loose trousers, and sandals/flats to keep you comfortable and cool on your morning commute. Check out our living like a local in Milan blog for more helpful tips about living your best Italian lifestyle.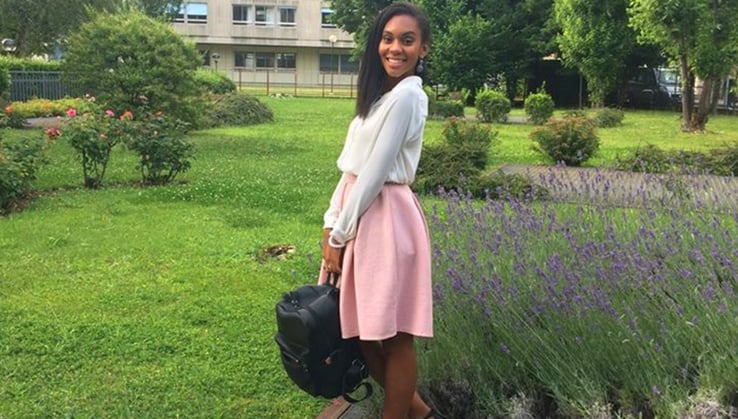 Bryanna tells us in her farewell that if you're considering doing an internship abroad- do it! Take a step out of your comfort zone, "most often you'll be pleasantly surprised." Whether this is your first time out of the country or you're a seasoned traveler like Bryanna herself you'll have the opportunity to grow personally and professionally just by having a whole new culture accessible at your fingertips. We wish the best of luck and safest of travels to Bryanna as she studies abroad in Copenhagen this semester!
Is a Fashion Internship Abroad for You?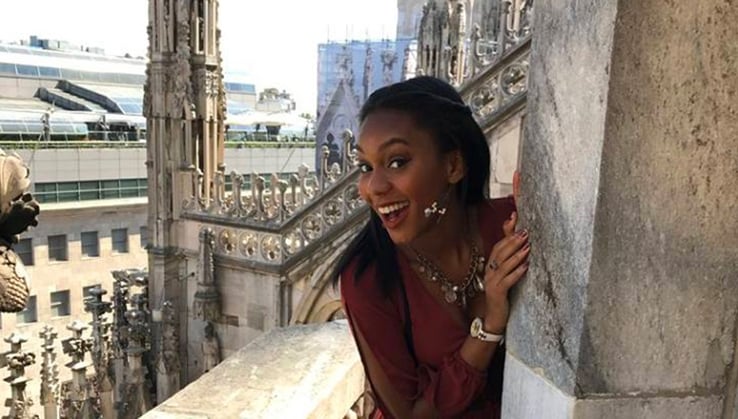 Global Experiences began with providing students with fashion internships. We'll always stay true to our roots, but now work with interns across all major career fields, 16 years after conception. If you're interested in Fashion Design, Marketing, Merchandising, or Business, Milan has a spot waiting for you! This previously written blog Top 5 cities for Fashion Internships can give you a preview as to what else in the fashion world is calling your name. Ciao!