London is a thriving metropolis full of thousands of businesses, historic buildings, and fantastic food, which is why it is the most popular study abroad destination. Have you always wanted to go explore all that the city has to offer, but haven't been able to plan a trip abroad because of classes or job searching? Don't put it off any longer! Global Experiences has plenty of internship opportunities and discounts available for this spring.
Start the process now, or check out the top five reasons why you should intern in London this spring: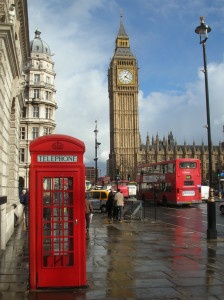 1. London Fashion Week
London is home to hundreds of well-known designers and labels and during LFW, the streets will be filled with fashion's elite and rising stars. If you love fashion, imagine interning in fashion business or fashion design during one of the most anticipated fashion weeks in the world!
2. Affordability

Tourists flood London during the summer. Flight prices, hostel costs, and ticket prices to attractions spike to meet the demand of people. Interning in London in the off-season means you'll find cheaper flights and discounts on hostels and entertainment. Not only will the shopping and exploring be a little cheaper, but you won't have to fight through as many throngs of people to enjoy touristy attractions.
3. Longer Internships
Internships in London during the spring last 12 weeks compared to summer internships that only last 8 weeks. A longer internship program means you have more time to showcase your skills during your internship and establish a strong relationship with your supervisor. During the 12 weeks you can also plan more weekend trips to other cities like Paris or go to Dublin for St. Patrick's Day.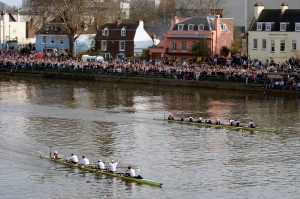 4. Annual Boat Race
April 6th, 2014 marks the 160th year of the annual rowing crew boat race between Oxford and Cambridge. Join the thousands who will flock to the River Thames to witness one of the oldest sporting events in the world.
5. Chinese New Year
Outside of Asia, London has the largest celebration of the Chinese New Year. On January 31, 2014 hundreds of thousands of people will be bringing in the New Year with traditional Chinese flare including parades, fireworks, performances in London's West End.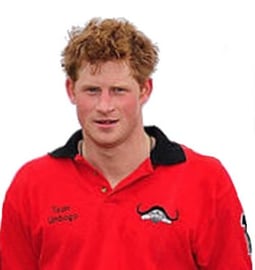 This list doesn't even include all of the amazing museums, parks, and constant entertainment that London has to offer. If you're still not convinced, remember, Prince Harry is still single!