In honor of Valentine's Day, we've created a list of the most romantic spots in each of our locations. Of course, most of you do not have a significant other with you during your internship abroad, but it doesn't mean you can't spend this Valentine's Day falling in love with your new home.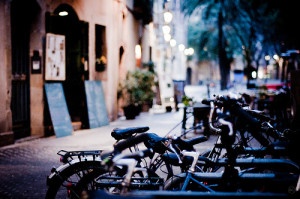 El Born is a charming neighborhood just minutes away from the bustling city center of Barcelona. The small, warmly lit streets are full of fantastic restaurants, bars, and shopping. You can spend your time wandering around sampling unique Spanish fare or visit the famous Piccasso Museum or historic Santa Maria Del Mar church.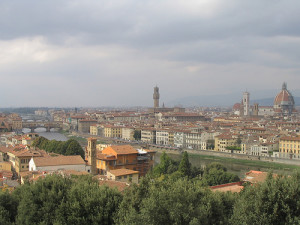 It's not hard to feel inspired with all the beauty that Ireland has to offer which may be why the country has produced so many great authors, playwrights, and musicians. If you want to experience some Ireland's famed green space in the middle of city head to St. Stephen's Green for a romantic picnic or stroll. While in the park be sure to check out the statue of Oscar Wilde, a true believer in equal love, located in the northwest corner.
You won't be hard pressed to find a romantic spot in Florence as it has been named by a few sites and tours as one of the most romantic cities in the world. If you want to really to be wooed by the city go to Michaelangelo's Piazza. The observation point is well worth the large number of stairs it it will take you to get to the top for a breathtaking panoramic view of Florence. To make the stunning views even more spectacular trek up to observation point to watch the sunrise or sunset over the city with a loved one, or the replica of David can be your date.
If you're interested in flowers this Valentine's Day take a stroll through the Kew Botanical Gardens or the flower market at the Covent Gardens. Why settle for a bouquet of roses when you can stroll through hundreds of beautiful displays of flowers given to you by London? If you prefer to fall in love with the sights of London take a hike up to Primrose Hill in Regent and look over the city. If you are looking for a unique and special view of London, the London Eye is offering Valentine's Day specials including chocolate, champagne, and a 30 minute rotation on the eye while for couples.
5. Milan, Italy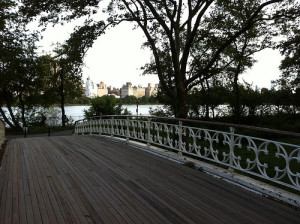 Milan is a large city full of romantic places to spend an evening enjoying fine dinning or walking along crowds of people soaking up the great fashion and sights. Though it may be a bit crowded, the top of the Duomo di Milano will give you an indescribable view over the city and to the mountains just beyond the bustling streets. If you're still seeking a little more privacy and quiet from the fast-paced life of Milan a day trip to Lake Como will be sure to offer you a scenic backdrop to any romantic occasion.
Unless you're favorite movie is Sleepless in Seattle and love being surrounded by people I would stay away from the top of the Empire State Building on Valentine's Day. If the weather is nice you can spend your day or evening in several of NYC's sprawling parks like Central Park, Battery Park, Brooklyn Bridge Park, or the Hudson River Park. If you are seeking to get away from the cold a nice walk around inside the planetarium may put you in the romantic mindset about the heavens
Paris, known as the City of Lights, is also called the city of love. The city is packed with romantic spots. If you are in a relationship and want to spend a romantic day together you can walk along the famous Pont Des Arts' (the bridge that holds thousands of locks of love) or enjoy the sights at the top of the Eiffel tower looking over the glimmering city. If you only want to swept away by the city let yourself be charmed by Parisian window shopping in historic Les Passages Couverts or look over the city from the less-crowded Parc de Belleville.
The nice thing about celebrating Valentine's Day in Sydney is that you don't have to worry about trying to escape the cold weather. Enjoy a warm day with your significant other, or with some friends, with great views of the city and a lovely picnic in lesser-known parks like Hunter Hill or Putney Park. If it is too warm for a picnic, but you still want to soak in some romantic views, head to the beach and stroll along the Bondi to Bronte coastal walk.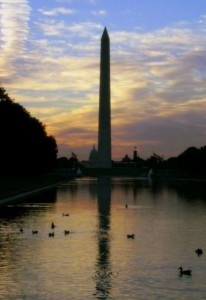 DC offers an array of places to take in the views of America's capital, but one of the more romantic spots is in the Lincoln Memorial looking over the reflecting pool at sunrise. If you're not much an early riser, and would like something a little more traditional, you and your loved one(s) can go to the National Gallery of Art Sculpture Garden. On Valentine's Day (and most of the winter) the park has an ice skating rink and plenty of space around the gardens to get cozy among the sculptures.
Each of these cities have hundreds of places that will enchant you and take your breath away. Where did you lose your heart in your host country while interning abroad?
photo credit: plusgood via photopin
photo credit: Ana Paula Hirama via photopin
photo credit: dalbera via photopin