Karina, a Brisbane native, is doing an internship in Public Relations this fall in New York City for a PR and communications agency. Below is a post titled 'The Diary of a PR Intern' from her personal blog.
Finishing up my fourth week and taking some time to reflect, I find it hard to comprehend it has already/ only been four weeks, contradictory- I know.
The past month has flown by, and to think it was a month ago today I was in Sydney, crying in front of the U.S. embassy, makes it even harder to believe. But at the same time I have settled in, surprisingly picked up things I thought I'd never catch on too, and already done so much, which makes it even harder to know where to start with this post… So, let's start at the beginning.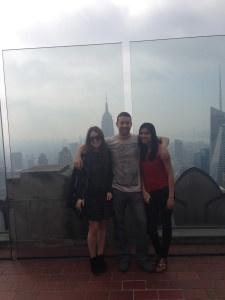 On Saturday, September 7, I arrived. Before I knew it Monday had rolled around- and it was time for my dreaded first day of interning (nervous was an understatement)… The day started well when I, unknowingly, showed up 1 hour and 15 minutes early. Taken away by the view (level 16, overlooking Times Square), and surrealism of actually working in N.Y., the day flew past. Wednesday rolled around and I was officially 21.
After work I met my family in Tribeca at an all you can eat Brazilian restaurant, unknowingly in the company of Mathew Mcconaughey, although I couldn't miss the table of 20 models seated next to us. The presence of New York Fashion Week meant the presence of 6 ft. tall, beautiful females on every street corner; it's safe to say my self-confidence was not very high the rest of the night, or that week. I had such a special night that night, and I am so thankful for the effort everyone put in. It was definitely a night to remember, although I think I am the only one who does remember it besides my 10 year old cousin who didn't have a choice.
The weekend quickly approached, which meant Friday night drinks and of course more birthday celebrations. Luke and Mathew (my amazing cousins), with the presence of a few of their friends, took me to dinner before we wet to 230 5th, a great rooftop bar in downtown Manhattan, needless to say Saturday was a struggle, and the journey out to Bedford was painful. At Bedford I met the rest of my family, plus a mass amount extended family. It was a beautiful day and great to see everyone again.
The onset of Monday also saw the onset of a chest infection, and a morning at work quickly turned into a morning at the doctor's office. After a quick appointment the doctor concluded it was in fact Bronchitis, feeling like Sweet Brown and sharing her 'ain't nobody got time for that' attitude, I headed back to work, but was sent home. The next two days I spend in bed, so starting my working week on Wednesday meant an even quicker week than last, and as they do, the weekend once again appeared.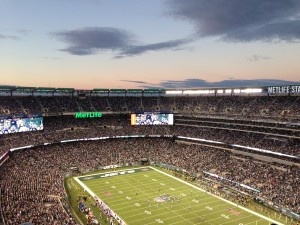 It was the last weekend my parents and brother were in the Big Apple, so we spent Saturday exploring the lower west side. A highlight of mine was the Highline (no pun intended). As all great days do, it flew past and sadly Sunday dawned. I met my parents at Public- a great restaurant in SoHo, for the farewell breakfast I so badly did not want to happen- not because I didn't want to see them, because I didn't want them to leave! After a few tears they left for the airport I left for the JETS game with my new-found New York crew. I cannot emphasize enough the amount of fun I had that afternoon. Tailgating was amazing, and the game… surreal! Plus the JETS won, which is apparently quite a rare thing- maybe I am their lucky charm?
On top of this I have also managed to go to the statue of liberty, a few music concerts, covered almost all parts of central park, and have gotten into a regular yoga routine, which includes a fun Thursday class in the Chelsea Triangle. Oh, and how can I forget, shopped. For anyone interested, new additions include Isabel Marant's, Celine sunglasses, a 3.1 Phillip Lim Pashli, some Alexander Wang goodies, and a lot of Zara.
Meanwhile, amongst all of these social outings, things at work had really started to pick up, and before I knew it I was already writing press releases, pitches, taking care of social media, attending meetings and having a voice in important creative decisions. Things have been so great at work, and although I have been thrown into the deep end, I wouldn't have it any other way. My boss is not only a boss; he is a mentor, with so much experience, and the girls I work with are such amazing people- It's such a great space to be a part of.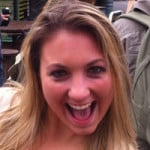 To say I have learned a lot would be an understatement, and walking away from my fourth week, here are some of the important lessons I have learned as a PR intern so far: The Associated Press Style Book is an essential read, especially if you weren't educated in America. "The best writing is re-writing"- and after more than 10 drafts I finally got my first media release, released. Always, always, always carry a pen, and any meeting you attend, take notes, because more than likely you will be asked to send a summary of the meeting to your supervisor, it makes life ten times easier. An obvious, but sometimes underestimated tip, always read the newspaper and stay on top the news, new products and anything client related, being ahead of the game is essential in PR. And finally, stop, breathe, write, and repeat- don't underestimate the power of perspective, and don't stress the small stuff.
So here I am, at a very vital point in my life. Instead of freaking out and being stressed, I'm excited! I have no clue as to what will happen over the next few months and that's okay. My journey is just beginning, and every day I wake up feeling less like the person I was and more like a person I want to be. I have no idea who I am yet, I mean… I downloaded the new Miley Cyrus album and listened to the whole thing while I wrote this, but I am okay with that, and I am learning, and the album is kind of groovy.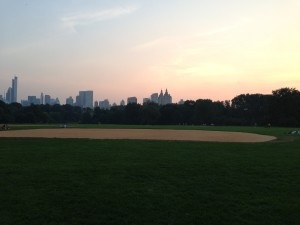 Apologies for all of the spelling mistakes- I'm on American spelling over here… It's killing me. And I'm sorry this has taken so long, but it feels amazing to be writing again- so I promise my posts will be more frequent.
Have a great weekend everyone, I miss you all!
Sending all my love, and a little bit more,
-K