Jordan is a fashion marketing and photography student from the University of Tampa. This summer Jordan is interning for a wedding dress designer in London. Below is a post from her blog about her experiences in London. Follow her here for more updates and great photos!
"So it's Saturday, which means I have completed my first week of my internship here in London! And so far it's everything I could've imagined. My boss, T, is so talented at what she does and extremely cool on top of that.

Quick recap if you don't know what I'm doing: I am working as a fashion photography and marketing intern for a couture wedding dress designer based in London.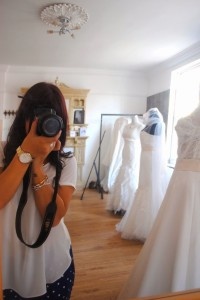 Her shop is in an adorable village town called Richmond. It sits on the river near bundles of residencies, restaurants and shopping. Sounds perfect? It is. The commute is a bit of a ways from my apartment in Farringdon but after several attempts to figure out the best way to get there via public transport is to hop on the double decker to Waterloo train station and take the overground rail right to Richmond. It's an easy ride and there site seeing along the way which makes the 45 minute travel actually enjoyable.


So far for T I have begun my critique and analyzation of her website and social media platforms. I am currently in the process of assisting in redesigning her web page and blog. I am also reinventing her social media presence and helping to reestablish her voice in the community. Her newest line of couture gowns is also in the works so in the next week or so we will be photographing the dresses and moving forward with marketing the line. In the meantime my job is all about research, creative thinking and running to get fabric samples when needed.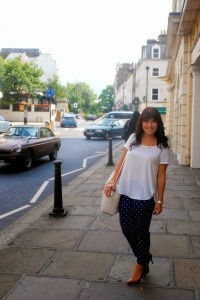 I can already tell that Tatiana and I are hitting it off and she's really trusting me with a lot of responsibilities which I plan to make the most of. This is definitely a situation in which I will get out what I put into it. I'll be doing a lot of different things that I love to do and hope that I can really help Tatiana grow her business. So we'll see how it goes!"