In a dingy diner in Dublin, intern Fiona M. sits across from a prestigious Irish documentary director over a cup of coffee. He proceeds to give her the best advice she's received since starting her internship in Dublin: "You can tell a story and you know how to use a camera. Create something. The worst outcome is that nobody ever watches it."
Just months before in the spring of 2017, Fiona had been happily working full-time with a video production company in the United States while taking classes part-time as a digital media graduate student at Bellarmine University in Louisville, Kentucky.
However, even with over two years of work experience under her belt, she wanted to continue to boost her skills and understanding of her career field with a new professional experience, which brought her to apply for an internship through Global Experiences.
Months later, she found herself in Dublin, Ireland interning at Tailored Films. There, she found herself in a professional environment where she could enhance her skills while also putting her previous experience to the test in a new and exciting international setting.
This experience led her to realize that she is a "competent and employable creative force" within her industry. While she admits she still has more to learn about her field, she is now confident that she can "develop concepts and produce content that is worthy of being consumed by an audience."
Why I decided to intern abroad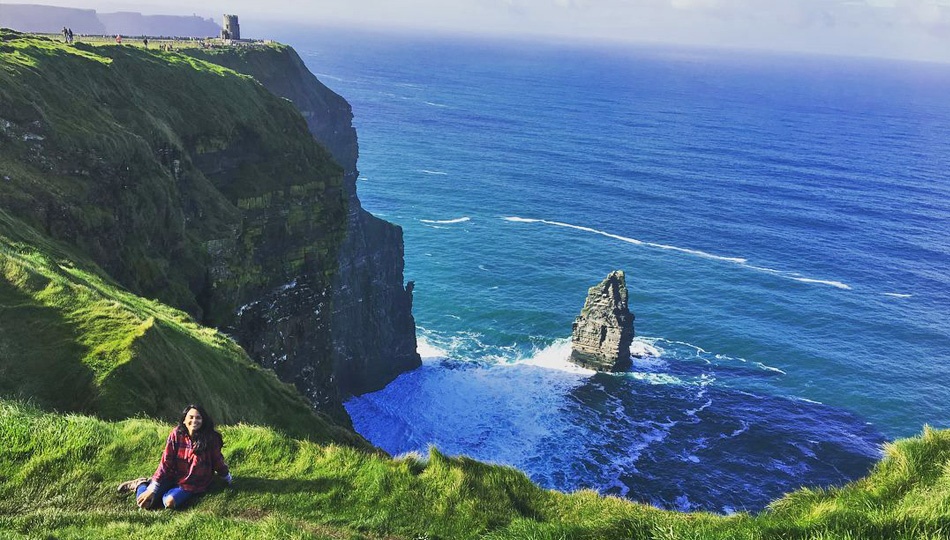 Despite the fact that Fiona was already well settled into her chosen career field of film/video production and was also pursuing a masters, she wanted to challenge her independence and step outside of her comfort zone:
"I felt that taking an opportunity to explore my career field in a different country would give me a unique set of skills for my future. Living and working abroad prepares you in a personal and professional sense by forcing you out of your comfort zone."
While she admits that stepping out of her comfort zone "is always a bit intimidating," Fiona also knew that "in the back of my mind I knew it would end up being an incredible experience."
The next step to getting outside of her comfort zone was, with the help of one of our Admissions Counselors, to come up with the right program location for her internship. Fiona recalls, "I had never been to Ireland before so I was intrigued by the country. Also, Ireland is the setting for many films."
Ireland's landscape is featured in many films from the Cliffs of Moher in the blockbuster Harry Potter films and the classic Princess Bride, to Powerscourt Estate, Wicklow in Ella Enchanted, and more recently, scenes of Malin Head in County Donegal for Star Wars. Ireland really is just as majestic as the movies make it out to be.
Friends and family
Fiona was fortunate enough to have traveled every year to Europe and the Pacific region while growing-up. While she was used to traveling, she had never lived so far away from home for so long. Her internship lasted twelve weeks, so it was definitely an adjustment. In her own words, "It's a different, more unsure feeling than going on a vacation."
Luckily, her friends and family were very supportive of her travels and were encouraging of her pursuing her career goals. In the end, she found that "adapting to Ireland wasn't too difficult."
Video production internship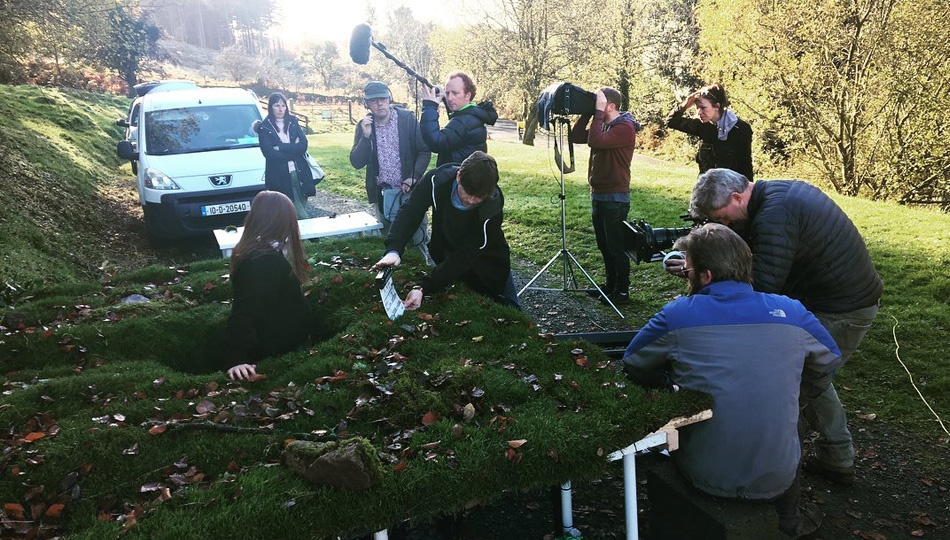 With a combined passion for film and an interest in the industry in Ireland, Fiona ended up with an internship placement at Tailored Films, an award-winning video production company based in Dublin. She had tasks both on-set on field days, as well as office tasks ranging from technical to administrative.
A day in the life
Fiona's morning preparations would all depend on if it was a shoot day or a field day. Her advice for a day in the field would be to leave behind your jewelry. She also recommends a warm hat for those chilly November days in Ireland.
She either took the bus or walked through the city center for her commute. Her office duties included packing for shoots, website development, content creation, social media management, organizing crew lists and call sheets, working with project budgets and editing videos. Her field duties, on the other hand, included assisting with camera and equipment, which was great for Fiona as she had some previous on-set experience.
Some highlights of her internship included working on pre-production for upcoming films, completion of corporate videos, and production for a horror movie. Another major highlight was that she "had the honor of attending two film festivals with the company where their previous films were screened." She traveled with her coworkers for these opportunities to Cork, Ireland, and even all the way to Sitges, Spain.
Coworkers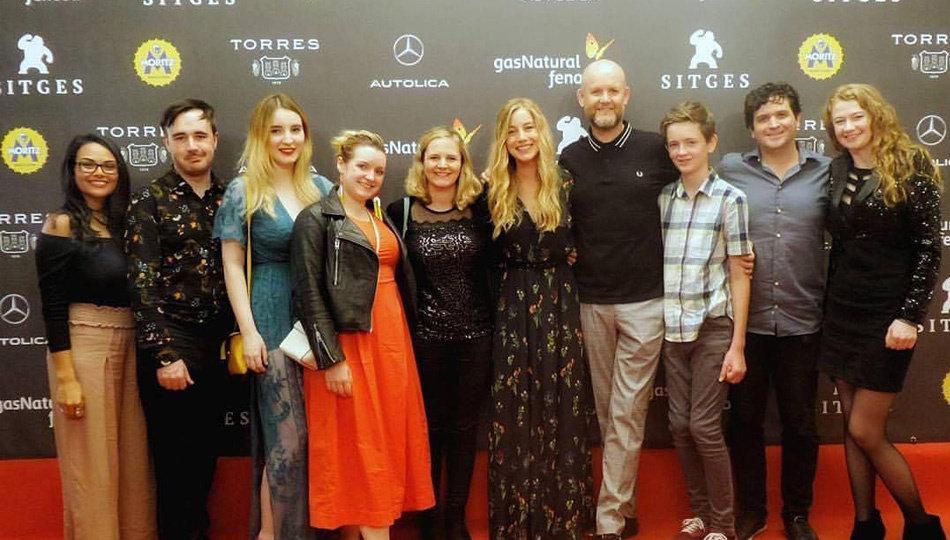 When it came to working at a new company and having a whole new set of coworkers, Fiona recalls, "All of the staff at Tailored Films gave me a warm welcome from the start. I felt respected and like part of the crew. At no point did I feel like a foreigner or just an intern."
Because Fiona came into the internship program as a graduate student with two years of experience in the video production industry, she received a good amount of responsibility from her first day in Dublin: "If your employer understands your skill set, strengths and what you hope to gain from the beginning there should be a smooth transition into gaining their trust and fulfilling your role within the company."
She used all of her technical skills in shooting and editing, and adds, "Throughout the course of the internship I was able to exercise my best professional attributes, expand upon my knowledge of the industry and develop new technical skills."
Professional skills learned
While many interns experience their first time in a professional environment through an internship, in Fiona's case, this was not her first internship. She says, however, that through Tailored Films, "I've been able to do so many things as an intern that I maybe wouldn't have been able to do otherwise."
With Fiona's background, much of her internship was about transferring the skills she learned in the States' film production industry to the Irish industry.
But in developing new skills, she learned about the film industry in Europe and the research and development process of filmmaking, and was able to product, shoot, and edit projects for corporate clients. She also worked in pre-production and was on-set for upcoming feature length films.
"I've learned how to communicate effectively as a producer and I'll leave with a much clearer understanding of the above the line roles and responsibilities within the industry."
Snapchat Takeover
While interning abroad, Fiona was able to give us an idea of what her day-to-day was like through a Snapchat Takeover. During her takeover, she geared up for a shoot, executed administrative tasks, and finished up a few videos in the editing suite.
Other highlights of her day included taking the forty minute walk over to her office instead of bussing to enjoy the nice weather, where she passed by Trinity College of Dublin and other city scenes of Dublin, and then stopping by Temple Bar in the evening to see the Christmas decorations.
"I wanted to give people insight to a normal day of what I actually do as well as show prospective interns that this experience has more to offer than fetching coffee and hanging out in the copy room."
Irish culture
Dublin is a city full of rich history and unique culture. The capital of Ireland is where the past and present met with ancient castles right alongside modern architecture. Every year Global Experiences' interns fall in love with the friendly and welcoming culture of Dublin. Fiona said about Dublin:
"Great collaboration of trendy vibes mixed with traditional culture. It's a bustling city but also not so big that you feel lost. It's big enough to be anybody you want to be but small enough that you might run into a friend on the street. Different boroughs within the city can create whatever atmosphere you want to immerse yourself in... There is a great metropolitan vibe in the city center but it's super easy to escape to the Wicklow Mountains or walk the seaside cliffs in Howth just by a short bus or train ride! There is always something to do whether you're into music, art, science, theatre. During my 12 weeks there were multiple festivals, markets and events every week."
Aside from differences in English dialects and the smaller appliances found in Europe, the most difficult part of the transition for her ended up being not having a clothes dryer!
Takeaways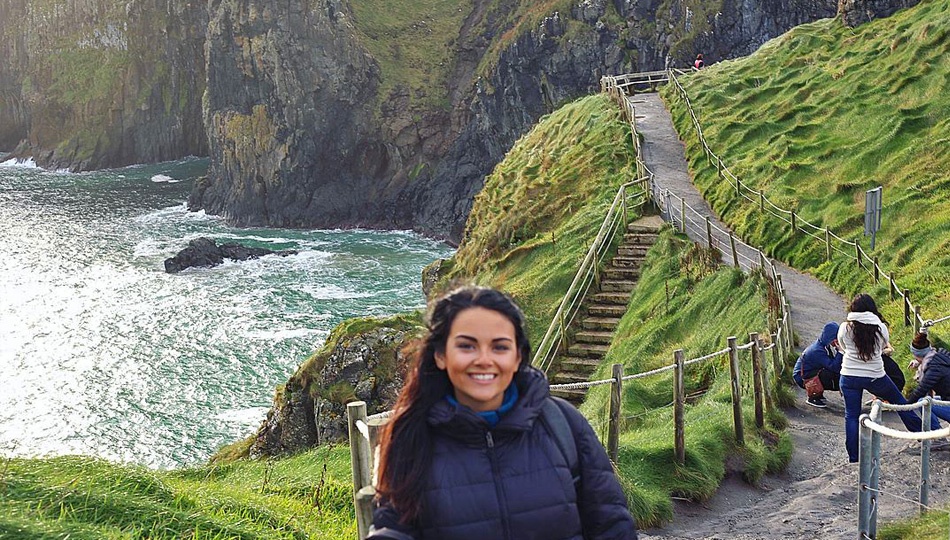 An international internship is an extremely rewarding experience both professionally and personally. Reflecting on her time in Dublin Fiona said:
"Throughout the course of the internship I was able to exercise my best professional attributes, expand upon my knowledge of the industry and develop new technical skills. Furthermore, the experience of living and working in a foreign country put my independence to the test."
Clarified career path
Fiona had already chosen her career path in the States. As far as her internship in Ireland impacting her decision, she says:
"I feel more sure than ever that I chose the right career field. Tailored Films has inspired me to be proactive and reach for the stars."
Advice to future interns
If you're still not sure that interning abroad is right for you Fiona has some advice for you:
"If anyone was ever wondering if they should take an opportunity like this, I would refer them to the famous activewear brand advertisements. An internship in your field has the potential to provide you with an unmatchable experience and lifelong skills. Just do it. You will gain independence along with a better understanding of the global market for your industry."
Staying in touch with Dublin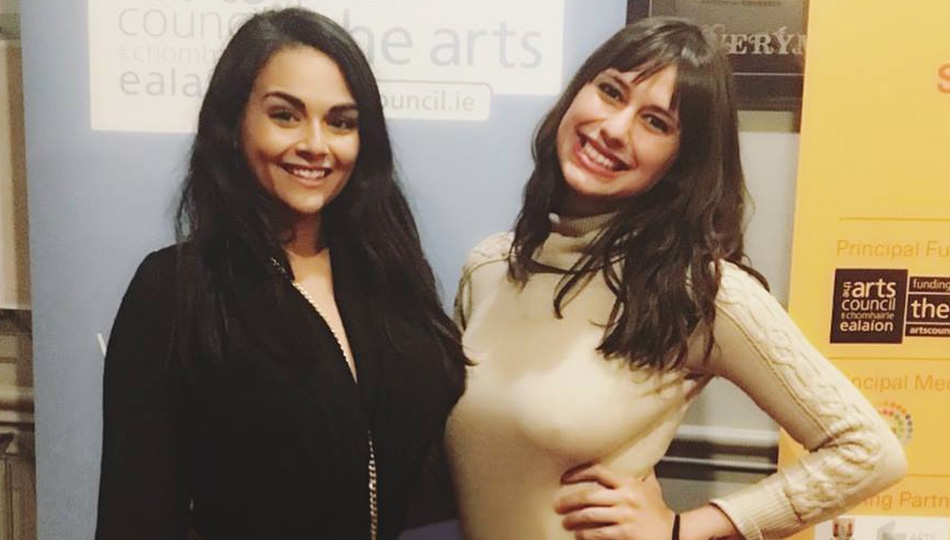 Reading about Fiona's experience, anyone can tell that she had a wonderful time in Dublin. What could possibly add to her experience after such a successful internship? It turns out Fiona was offered a paid position to work on set with Tailored Films this past summer in 2018, almost a year later from the start of her internship!
While she had to turn the position down, she says on her relationship with her internship employers at Tailored Films, "We are keeping doors open and hope to work together in the future. Seriously best decision I ever made was that internship."
In putting her professional skills to the test while developing new ones in an international setting, conquering a new city and way of life, and being offered a job in the end, it can certainly be said that Fiona made the most of her internship.
Dublin is a truly international city and one of our most popular destinations. The capital of Ireland has businesses of all sizes and is full of amazing internships. Apply today to find out what opportunities Dublin has waiting for you.