The New Year is coming and it's that time of year to start making resolutions and creating plans for the future. You may have already decided that you need to complete an internship, or that you'd like to travel this year. Why not do both? An international internship is the perfect combination of professional work experience and international travel that will enhance any resume. Deciding to an internship is easy, but finding the right program can be difficult. Fret not, we have complied 6 tips to help you being your search for an internship abroad.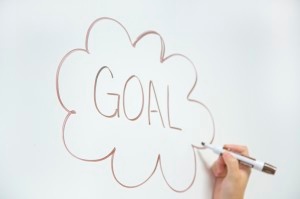 1. Establish internship goals
The first step is always the hardest. An internship abroad is a great idea, but it is always a big decision and a large investment in your time and finances. Before you being the tasks of researching companies and talking with your study abroad office take the time to really figure out what you want out of an internship abroad. Ask yourself questions like; what do you want to get out of an internship? What skills do you hope to learn? What challenges will you encounter? What do you want to do after you graduate and how will this help you?
2. Research your industry
Now that you know what you want to do (or at least you have a pretty good idea), do more research into what a job in that type of industry looks like. Many students go into a internship or job not really sure what to expect. For example, you may be studying PR but that doesn't mean you have to go work in a PR firm after college. A PR professional can go into many different roles from event planning or working in-house with marketing for a large company. Connect with professors and people you know that currently work in your desired industry to learn more about the possibilities.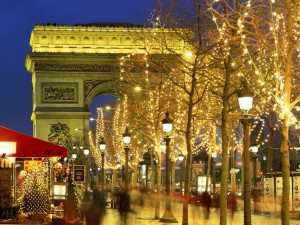 3. Determine a location
The world is a pretty big place, right? It's hard to figure out just one city where you want to spend a summer or semester. Of course you will want to consider places you've always wanted to go, but also think about what cities are strongest for your industry. For example, if you're interested in fashion you may want to look into cities like Milan, or if you like finance you should focus on business hubs like London. Most importantly, make sure you have the language ability and meet the visa requirements for each location.
4. Research internship programs
Unless you think you have the resources to find an internship abroad on your own, you will want to research internship program providers. Speak with your university and do research online for companies that help with internship placements abroad. Not all internship providers are created equal and each will vary in cost and inclusions. Most providers will include housing and internship placement, but others have inclusions like social events, insurance, and career development. To ensure legitimacy, speak with a representative and ask questions before putting down a deposit.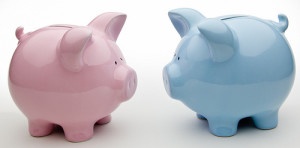 5. Create a budget
If you determine to go with an internship provider or on your own, you will need to make a budget. Most international internships are going to be unpaid meaning you will need enough money to support you in that country for the duration of the internship. When creating a budget take a look at the conversation rate of currency and remember that you will want to save for groceries, travel, and museums and tours.
6. Read blogs & testimonials
You can learn more about programs and what other people found beneficial about interning abroad through blogs (like this one) and testimonials. Check out websites like Go Overseas and Go Abroad to read honest reviews about different program providers and check out the alumni reviews on each company's website as well.
With these tips in hand, go find a perfect internship abroad for you! If you've already done the research and you're ready to start planning an international internship with Global Experiences you can contact a Program Consultant here.
photo credit: kenteegardin via photopin