Situated between the scenic Blue Mountains and the sandy beaches of Tasman Sea, Sydney is a gorgeous metropolis. This sought after destination has a temperate climate year-round makes it the perfect place to gain professional experience while escaping from the cold winters or the humid summers of home. Due to all of that lovely weather there are some great places to explore in the Emerald City that won't cost you a thing no matter when you decide to go!
1. Botanical Gardens
Established in 1816, the Royal Botanic Garden is a once in a lifetime visit. Located on the Sydney Harbor, the Gardens are free to enter and are full of beautiful flowers and plants from around the world. On a sunny day, #treatyoself and spend time walking through the gardens to enjoy the views of the Harbor, Opera House, and see the splendor of Australia's flora.
2. Galleries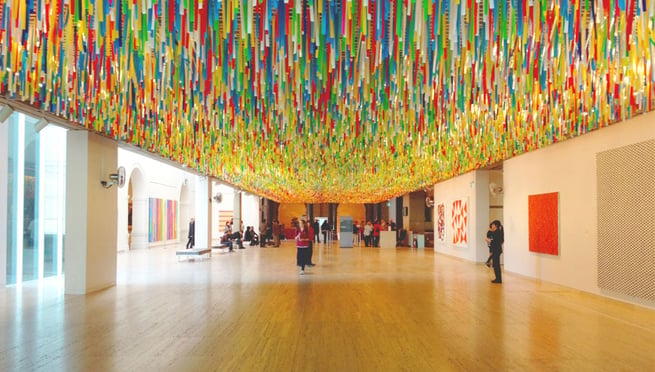 Sydney's museums and galleries house hundreds of cultural pieces, ranging from historic pieces of the Aborigines to unique artwork from up and coming Australian artists. Two places to visit in Sydney include the Museum of Contemporary Art and the Art Gallery of New South Wales. Both of these galleries do not have an entry fee and will allow you to feast your eyes on the masterpieces of Australian art and history.
3. Long Walks on The Beach
There are an array of free walks and trails for you to take to explore the sprawling coastlines and stunning heights of Sydney. There are a number of walks you can take, but our Sydney Location Coordinator Manda, recommends the coastal walk from Bondi to Coogee beach, which will take you through a winding path overlooking famous beaches, cliffs, and cityscapes. Other walks that offer great views and photo-ops (for Insta of course) include walking across the Sydney Harbor Bridge and the Manly to The Spit costal walk.
4. Markets
There are a several markets in Sydney and surrounding neighborhoods that have great food, stylish fashion, unique gifts, and plenty to see. Exploring local markets is a fun and free way to find souvenirs, try new foods, and feel like a local. We recommend the markets of Glebe (close to our housing for interns) and weekend markets in the Rocks.

5. Festivals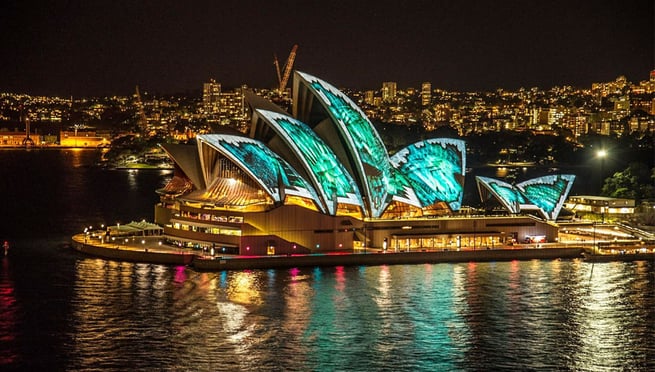 Australia ranks in the top 10 in the World Happiness report by the United Nations Sustainable Development Solutions Network. With so many happy people, Australia has a lot to celebrate, and celebrate they do. Throughout the year there are tons of free festivals to attend from art and film festivals to citywide celebrations. You'll be sure to find an event that suits your fancy, but if you don't know where to start we recommend: Vivid Festival, Sydney Festival, and Sculpture by the Sea.
There you have it, folks! Readers, have any other suggestions? If so, please comment below!