While it may seem as though summer will never come, in reality, it's right around the corner. With summer comes baseball, grilling, beach-time, vacation, and the all-important college internship.
Click for Part II and Part III
Internships Abroad: What Employers Now Look For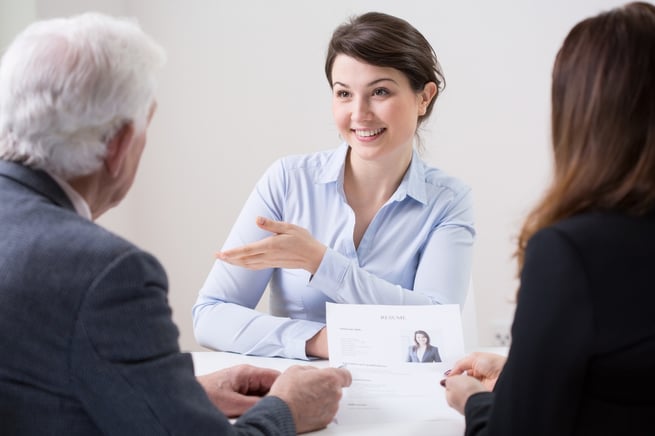 What was once deemed a luxury is now an essential part of your college experience. The combination of a globalized workforce and the rising demands for new hires to be equipped with hard skills out the gates have made the kind of professional development found in an internship abroad a must. Thanks in large part to surveys like this one from the Association of American Colleges and Universities (AACU), which focused on the perceived preparation of college students for the work force, we have an even better understanding now of why an internship is essential to a college career.
The survey, which questioned over 600 college students, and 400 employers, showed that employers find students lacking critical skills in team-working, communication, problem-solving, and innovation, among other essential work traits. When the question was poised to college students, there was a 50% gap between their perceived preparedness, and that of their potential employers. If nothing else, it's strikingly clear that, in 2016, those seeking their first jobs, and those seeking to hire recent grads, are at odds about what it means to be "prepared" for the real world.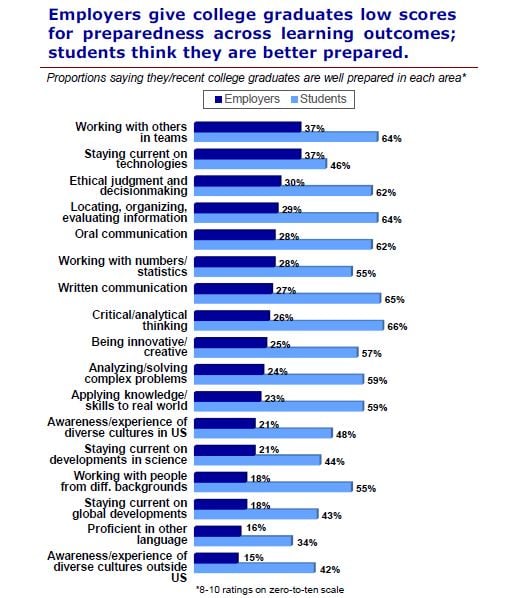 The good news is that we know the best way to overcome this growing discrepancy is through a hands-on internship in the career field you hope to work in. With more than three-quarters of employers requiring relevant work experience from their new hires, it's clear, more than ever why you need this internship experience to set your resume apart.
Chances are this concept has been hammered home to you by advisors, parents, teachers, and even some of your friends. More than likely, if you're a current college student, you know that you need an internship. But what you may not know is why you need an internship. To take it one step further, you may not even be aware of why you need an international internship.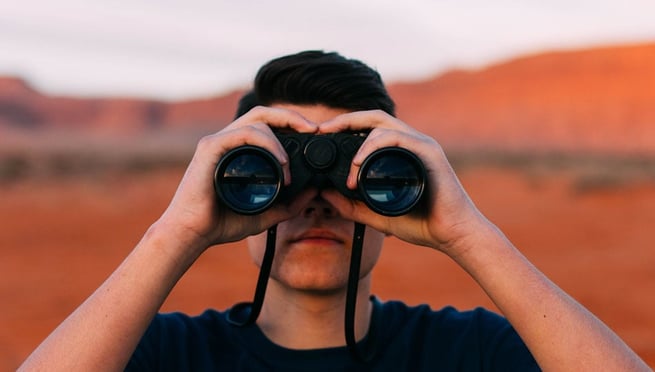 Internships Abroad provide you with critical hands-on experience in the field you're hoping to work in, while also increasing your marketability in comparison to those you're competing for jobs with. The reason being is that living, working, and traveling internationally is one of the best ways to develop a global perspective, and prove your overall adaptability. What's more, international internships tend to result in a 12% increase of base pay for recent grads. How can you pass up this opportunity when it's right here waiting for you?
At Global Experiences, we're here to help you understand why you need this crucial experience before your college career comes to an end. Follow the three-part guide below to better understand why you need an International Internship in 2016.
1. Hands-On Experience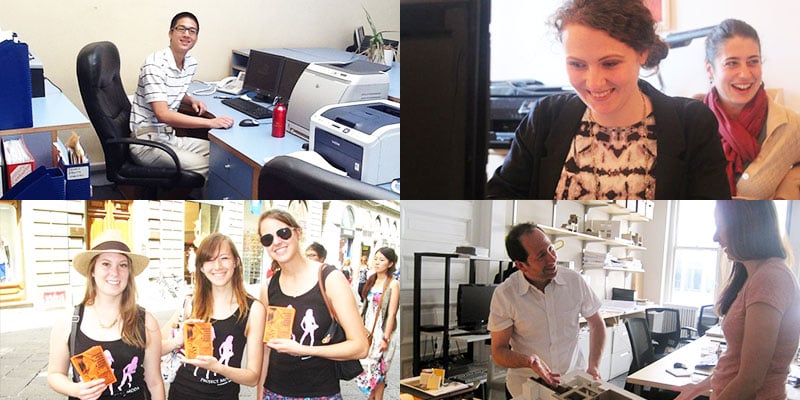 Yes, after roughly six semesters of college, you've gained a clear understanding of your major, and ideally, know the direction you want your career to go in. From a theoretical standpoint, you have a great understanding of your field, be it: microeconomics, public relations, fashion merchandising, or journalism, et al. Developing a sound understanding of your career field is essential to beginning your career.
However, in today's job market, simply understanding the general nuances and historical origins of your career field is not enough to break in. Nowadays, most employers expect college grads to possess some hands-on experience in their field before they're prepared to pay them a full-time salary. A result of globalization, the leveling of the overall job market, and the fact that it's more accessible than ever to get hands-on experience in any career field you're interested in, anyone hoping to find work with only a degree are increasingly being shut out of their desired fields.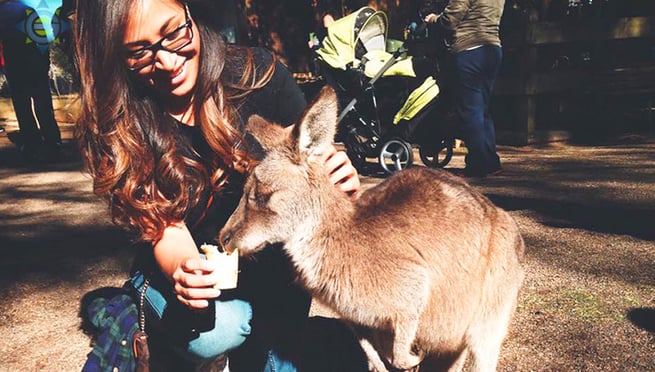 Internship experiences in the field of your choice are a fantastic opportunity for you to experience the day-to-day realities of real jobs. There you'll understand exactly what skills you need to thrive in a number of positions, the experiences of your colleagues who built their own careers, and what you like - and don't like - about your field. Without this kind of hands-on experience, you'll be entering the hyper-competitive job market without any hard skills to separate yourself from your peers.
Advice from an Alumn:
"I didn't know what I wanted to do until I actually did it on a daily basis. I worked for a small Event Management organization in London. I was immediately put in charge of running nightly events. I controlled pricing, ticket sales, social media, mass-marketing, and so many other aspects of the job that I didn't realize existed. This gave me so much insight into my field, and SO much to talk about in my first job interview." – Brittany Hanaran
2. Prove Your Adaptability & Global Perspective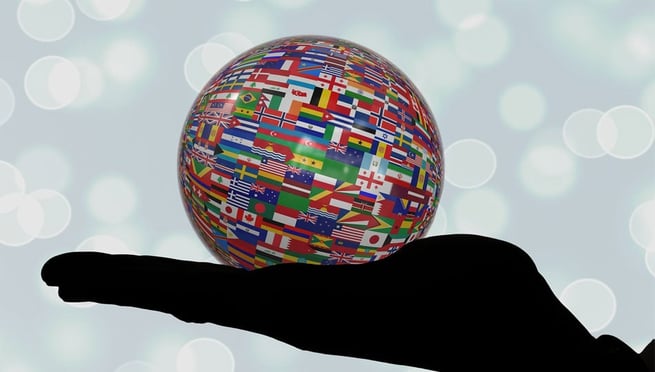 To truly distinguish yourself from your peers, you need to prove that you are equally adaptable and globally conscious. The reality is, most businesses require their employees to willingly to wear multiple hats with ease. In recent years businesses have been forced to become leaner and more adaptable. The same is required of their employees. What better way to prove your adaptability in new, often confusing situations, than through an international internship?
An international internship will not only provide you with hands-on experience in your career field, but will also show you how people approach your field from other cultures. When asked about students' overall adaptability and global perspective, only 15% of employers said students were adequately aware and proficient in this department. Compare that to nearly 40% of students who believe they're experienced in working with diverse cultures, and truly aware of global developments, and it's clear we're a generation that needs to work and travel abroad more.
Interning abroad also provides the kind of unique perspective that's only attainable when you live abroad. While international travel is valuable in any way you can get it, there's something about living and working in a foreign country that truly awakens your senses to the subtle differences, and shared similarities of people all over the globe. In a world that's becoming more interconnected, how could this experience not be worth it?
Advice from an Alumn: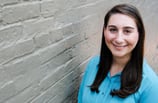 "The best thing to do is get real life experience through work or an internship. You can get this anywhere, but an international internship takes this one step further and makes you learn so much more." – Jacqueline Susuni
3. Legitimize & Strengthen Your Resume
Let's be honest, unless you've been interning every summer since High School, or are currently holding a full-time job while in school, your resume looks pretty weak compared to those established in your career. While it's completely understandable that you've spent the first two years of college focusing on your studies, you're going to want to strengthen that all-important document before you seek out your first full-time job.
An internship is a fantastic opportunity to legitimize your resume and prove to employers that you have the experience needed to make you a valued addition to their company. Without an internship on your resume, you're going to be viewed as a risk to any company. But when employers see that you've already had hands-on experience in your field, they're assured of your immediate worth.
Further, an internship is an opportunity to develop hard skills that can be included on your resume to strengthen it. During your internship you'll be asked to participate in a number of projects, each of which can be listed on your resume. Seeing as career fields don't exist in a vacuum, these experiences will be transferable once you begin your first job.
Advice from an Alumn:
"The NGO I worked with put on an event at the UN. This was a big deal, and I can't imagine most interns get this kind of experience. I absorbed as much as I could to take advantage of all the training I got. I was also able to do a bit of research for a grant proposal. All of those experiences went on my resume following my internship." – Berit Pugh