With an ancient history and modern mindset, Ireland's capital is an amazing city to intern in. Filled with humor, fun traditions, and a majestic landscape, there are many different reasons to chose Dublin for your international internship. Keep reading to discover some of our top reasons you should intern and live in Dublin, Ireland.
Career opportunities and work culture
In the 1980s, the International Financial Services Centre rejuvenated Dublin. Since the 80s, the financial district of Dublin has only continued to expand. Many leading international banks and investment companies are based in the city. In recent years the technology district has exploded, with corporations such as Facebook, Amazon, and Google offices in Dublin. Ireland's capital is fantastic for those looking to further their careers in entrepreneurship, law, non-profits, marketing, and many other career fields.
Dublin has a unique work culture. Across the board you'll find there is a more relaxed atmosphere, especially if you're getting your job done! Don't be surprised if you're asked for pints afterward no matter the day of the week. In the workplace, there is always room for friendly banter. Dublin is an exciting professional city no matter your field.
Be a part of history
Dublin is a UNESCO City of Literature and has provided generations of writers with inspiration. Soak in the many beautiful parks and canals, visit the free National Museums, Kilmainham Gaol, and more! History is never far from you in Dublin.
You can stroll amongst it and be part of it by walking over Viking ruins or down grand Georgian streets, or passing bullet holes in columns on the General Post Office from the 1916 Rising. Brexit is on everyone's mind, and no one seems to know how it will go, but they are happy to share their opinions.
Be prepared to hear some things you may not expect, but will remind you that you truly are an experiencing a part of history and that Ireland was a colony for 800 years. One thing is for sure, it is an exciting and educational time to be working and experiencing Dublin.
The locals
Dubliners are very proud of their city and their roots, but are warm and hospitable. It is the pride in their city (sometimes disguised with self-deprecating wit) that is infectious and welcoming to newcomers. Working in Dublin is truly an excellent way to experience this warm atmosphere. Colleagues can give recommendations and help you see an insider's view of the city.
The cuisine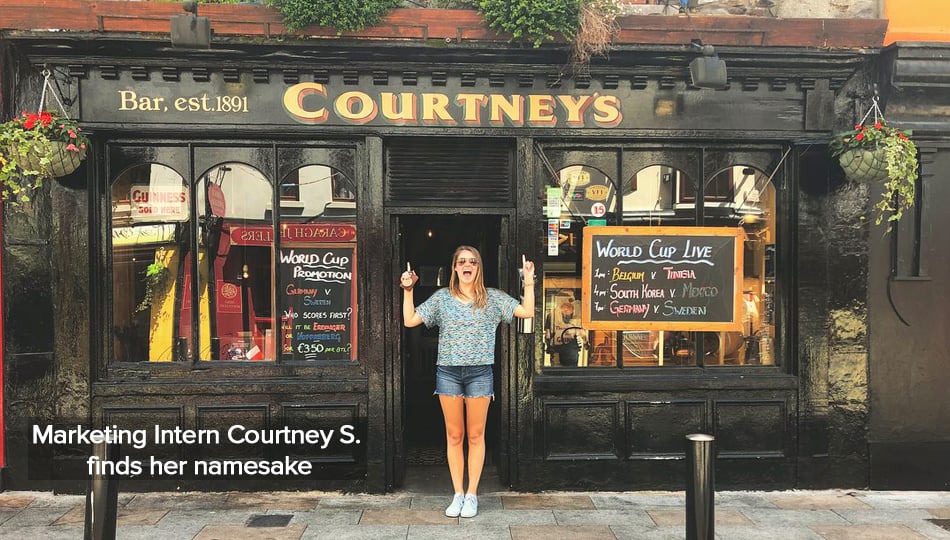 While hearty pub fare is in no short supply in Dublin, there are so many options for the foodie! Excellent Irish dishes like stew, bangers and mash, steak, ale pie, and more can be found in cozy pubs like The Duke, right off Grafton Street or McGrattan's down Fitzwilliam Lane. However, if brunch is more your scene, Dublin will still take care of you. Wuff, Bibi's Cafe, Pog, and Brother Hubbard are just a few great places to spend the morning.
The Irish are big tea drinkers! A delightful tea shop to get you started is Clement & Pekoe. If you can't start your day without a coffee, have no fear. Excellent coffee shops such as Kaph, Love Supreme, and Shoe Lane are held in high esteem. New restaurants are popping up all over the city, so whether you're looking for traditional Irish cuisine, amazing chicken wings, or sophisticated tapas, Dublin has it all and more.
Irish culture
In James Joyce's famous novel Ulysses, Leopold Bloom thinks a good puzzle would be to find a route across Dublin without passing a pub. Decades after the book was published a computer programmer was finally able to find one route. Dublin is unquestionably known for its warm and hospitable pub culture.
After work, sit for a while and catch up with new friends over some good conversation and some 'strong tea'- a Guinness more often than not! With its rapid growth in recent years, more people are arriving in Dublin, and the city is more than accommodating then ever. If you're willing to step outside your comfort zone, there are always pub crawls, hikes to get you out of the city, and more for you to get to know the city and the people.
Irish traditions
Given the complex and close history Ireland has to its neighbors in the UK, it can come as a surprise when you arrive seeing everything written in Irish and English. Ireland has an ancient history, and the country is working to increase the fluency of Irish speaking and using a Ghaeilge in daily life!
Furthermore, you'll see quite a bit of pride in the two very traditional Irish sports: Gaelic football and hurling. These sports are part of the GAA (Gaelic Athletic Association), which has its fascinating political history. But be warned, living in Dublin you'll be expected to support the boys in blue!
The many day trips
Not only is Dublin itself a very walkable city, and easy to get around on foot or using public transportation. If you love cities, Dublin will not disappoint as there is always something to do in town. If you're new to city living, Dublin is a perfect start! It's small enough that you can walk just about everywhere and nature never feels far away. Easy day trips outside of Dublin that are only a bus or dart away include:
Malahide
Just north of Dublin, there's a lovely castle for touring and village down the road for spending an afternoon.
Howth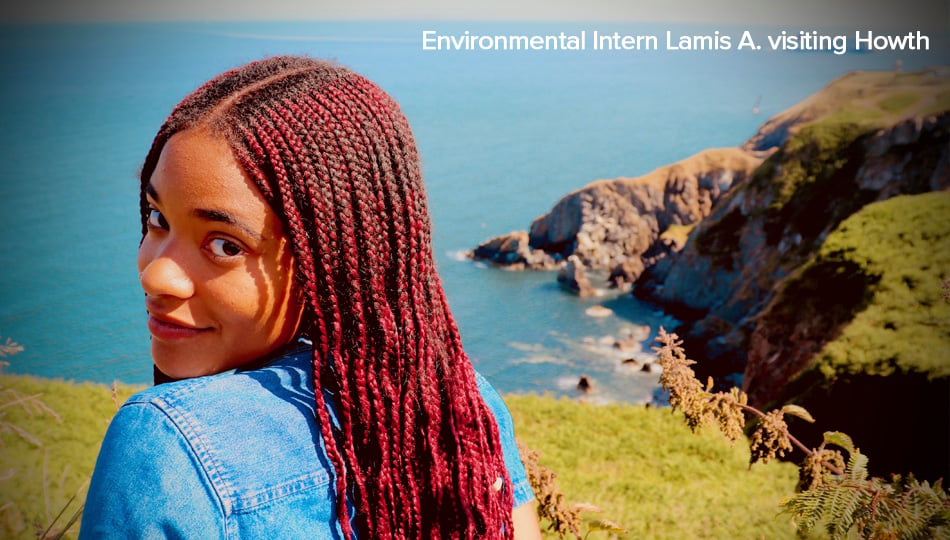 Also north of Dublin, Howth is an easy journey when you are in need of some fresh sea breezes! You can wrap up a cliff walk with some well-earned fish and chips.
Wicklow Mountains National Park
Take an easy day trip outside the city to the Wicklow Mountains. You'll see rolling hills filled with sheep and cows, Guinness Lake, and for the romantics, the bar and house from the movie P.S. I Love You.
Within the Emerald Isle, there are so many beautiful and scenic places to see, whether you love cities or the countryside. Ireland is full of beautiful landscapes, delicious markets, up-and-coming restaurants, and friendly pubs where you may even have the chance to hear a 'trad sess' (some truly authentic Irish music). Galway is about 2.5 hours away on the west coast, Cork is about 3 hours to the south, and Belfast is about 2 hours to the north.
Gateway to Europe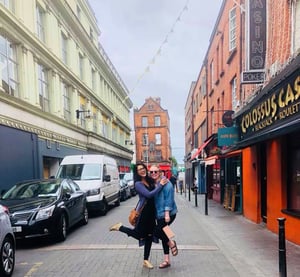 Ireland is truly a gateway to Europe! The rest of Europe is only a plane or a ferry ride away. Ireland is on the edge of Europe which truly makes it feel different. It has been remarked that given the diaspora Ireland has closer connections to the US than to the rest of Europe. However, if you are looking for that Old World feel, continental Europe is just a weekend trip away, with most plane rides only lasting a few hours. Since it's so close to getting to so many countries the cost of travel is very cheap, whether you're traveling by train, plane, or boat.
So g'wan and apply to intern in Dublin! As the Irish say, "Ah sure, it'll be grand." Set up a call with an Admissions Counselor to get started on your journey to Dublin. We'll get to know you, your background, and career goals to find the perfect international internship for you.