Do you love working with other people? Are you interested in working in a community? Do want to help people who are in need or at risk? Then you're probably a Psych major!
Our top cities for Psychology Internships abroad have a wide range and variety of categories that help our interns gain experience within the field of Psychology that answer those questions. Our Psychology interns have gained valuable experience within a variety of industries such as social services, non-profits, public health and many more.
Psychology offers firsthand experience that will allow you make a direct impact and difference in people's lives and help them find stability and happiness in their lives. As for our internships, the beauty of a Psychology internship in a city abroad or a city that you are not accustomed to, is getting to work hands-on with the local population. Not only will you get to work with colleagues that are locals, but you'll get to see the direct impact the organization has on those within the city.
Whether they intern in Dublin, Washington DC, Barcelona, New York City, or London, our interns learn about psychology--the science of mind and behavior--in challenging yet rewarding environments that give an opportunity for both personal and professional growth in another culture.
London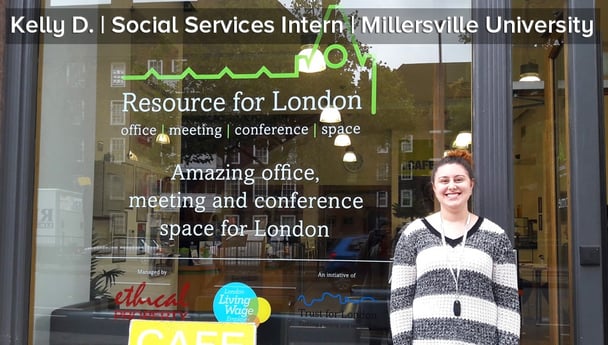 In London, we work with non-profits, charities, and clinics that help provide support for the community. Some of our internship providers assist families that are adversely affected by alcohol or other drugs. Sometimes the families themselves don't know exactly where to go and who to ask for help which is where our providers and interns step in and step up to lend a hand. Some tasks include shadowing and co-facilitating groups, assisting with community outreach and observing one-on-one counselling sessions.
Helmi H., a senior at The University of Alabama interned abroad in London this Summer for a non-profit that helps women and children fleeing domestic violence. To read more about her unforgettable experience abroad, check out her student experience blog here.
At an internship in London, you might be shadowing co-workers, supporting research efforts, or recording information with monitoring equipment. The roles vary from job to job and company to company, but our network of employers and organizations value strong communication skills, interpersonal skills and knowledge of psychology and mental health issues that you're sure to develop while interning.
Maddi C., a senior at The University of Arizona completed a Psychology Internship abroad this past Summer for a social enterprise focused on improving lives and communities. In her company, any surplus profit is used to provide services for mental health, learning disabilities, substance misuse, and employment. Want to picture what a day in the life interning there looked like? Check out her Snapchat Takeover below!
You'll get a chance to explore topics and issues within Psychology from one of the world's biggest and most diverse cities in the world.
New York City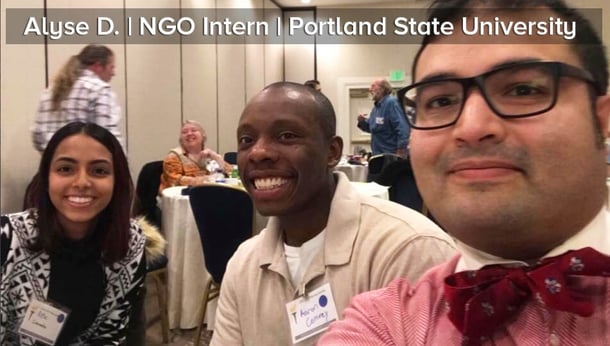 Living up to its reputation, NYC is one of our most competitive programs for social services with great options for nonprofits as well. If you've had experience along the lines of community outreach, advocacy, and working with at-risk populations then the Big Apple is worthwhile city to look into further. But make sure you look far enough ahead of time, as these placements tend to fill up fast!
Our non-profits involve working within the school system and can also involve training or therapy within different organizations. Some training and therapy options deal hands on with the LGBTQ community and provides support to people from within that population. They advocate for personal growth, free of traditional gender, sexual orientation or cultural bias and provide care to their clients, helping them resolve issues causing emotional distress. It is a training institute with therapists offering a broad range of therapeutic approaches, ensuring clients get the best fit for their problems.
Our social service providers help their members who are homeless and may suffer from dependency on drugs or alcohol which have adversely affected their lives. These organizations look to holistically treat people in an open, accepting environment where our interns support their coworkers help to provide help to these individuals in order to begin rebuilding their lives.
Interns may be involved in outreach through event planning or promoting to newcomers who are seeking help for the first time. There is also the possibility of working alongside other professionals to help members who are working hard toward alcohol or drug recovery.
Our interns might get involved with helping clients refocus their career and life goals so that they can reintegrate into the workforce with passion and purpose through their employment.
A psychology internship in New York City is guaranteed to be fast-paced and unpredictable at times which of course, is the allure that draws people to The City. Not only will you get experience working with all different types of people, you'll get to experience what it's truly like to live in one of the biggest metropolitan cities in the world! How's that for a resume building?
Dublin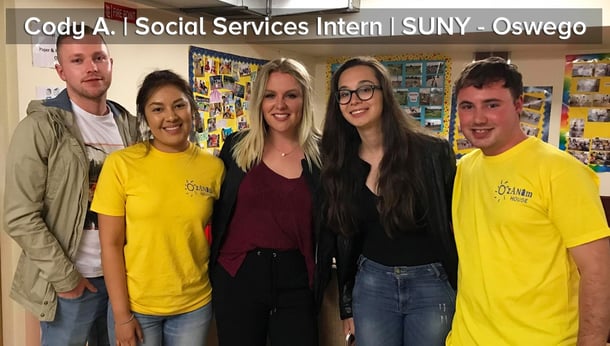 Voted as one of the friendliest cities in Europe, it's no surprise that Dublin is the largest host city with some of the best psychology placements. Majority of these are within the category of a Non Governmental Organization (NGO), but that does not make them any less experiential than another placement. Our placements within the non-profit realm may involve some form of event planning and marketing/PR with the goal of helping motivate and serve students within the city. A highlight of interning at an NGO is that you'll have the opportunity to experience all facets of a Psychology organization that you might not elsewhere.
A great example of this is Frankee M.'s internship with Like Charity, a non-profit that assists charities in fundraising. This California State University graduate assisted in outreach and marketing to connect the public with charity donations of their interest. To see a snapshot of Frankee's day in the life, check out her snapchat takeover below!
NGO's are usually a small knit group of people working for the common good. As a result there are plenty of experiences to shadow a colleague who is working on a project that looks interesting to you; maybe you'd like to see the business side of an NGO, how that comes together to create the nuts and bolts to help others serve the community. Whatever your goals may be, chances are you can find a beneficial learning experience at an NGO.
One of our placements has interns collaborating with their co-workers to provide counseling services for children that are struggling with a range of difficulties, such as bullying, anxiety and phobias, and to help parents support their kids in these difficult situations. Some clinical work, research and behavioral interventions may include CBT, artwork, or sandplay. The goal is to assist these children as frequently as possible to support their physical and/or psychological recovery.
An example of this is Emily D. (pictured below) from SUNY - Potsdam who interned for an organization that provides a mentoring service to children and young people engaged in a Young Persons Probation. Her tasks included assisting in a research project to determine effective practice in mentoring young people in detention, and examining the patterns of engagement for the patients involved in their programs.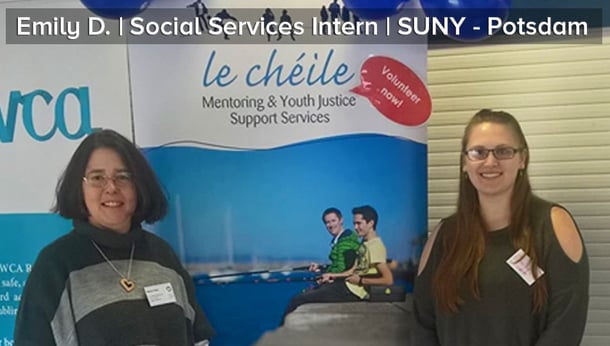 While the organizations we work with agree with what we stand for and strive to provide the interns with the most beneficial experience, some administrative tasks will exist as they do in any career. Because of the dedication of our staff and our partners, no more than 20% of the interns work should be administrative. That being said it can be beneficial to see all aspects of how an organization is run and conducted. Tasks related to reception work may play a role as well so interns get a feel for greeting parents and scheduling appointments. Our placements look to take into account the intern's interests and the needs of the company to try to find a good balance for everyone involved.
Washington, D.C.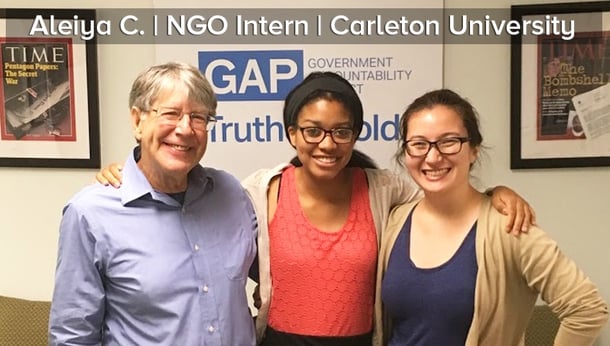 In our nation's capital, our psych internships tend to explore a wide range opportunities from within the field of social services. Although it's a competitive field, we provide placements that work with refugees and the homeless.
Our interns work in teams and might even help provide on the ground support alongside a logistics specialist to help find housing and assist refugees that are new to the country and area with their funds. There are also opportunities to collaborate with community leaders to assist with prioritizing with connecting participants with resources, such as healthcare, childcare, legal services, food, etc.
If you've got an interest in humanitarian issues, DC may have what you're looking for in an internship. Additionally, you can put your language skills to good use, specifically for Spanish and American Sign Language users. Although these skills are helpful, they are not qualifiers or disqualifiers. An internship in our Nation's Capital is sure to keep you on your toes. With hundreds of thousands of interns who flock to the hill for internships the culture of the city os a lively, yet competitive one. Almost everyone you talk to is involved in politics in one way or another, and is by far one of the best dressed cities. Our intern providers want people that are motivated and passionate about helping underserved populations.
Another great area for to use your foreign language skills is...
Barcelona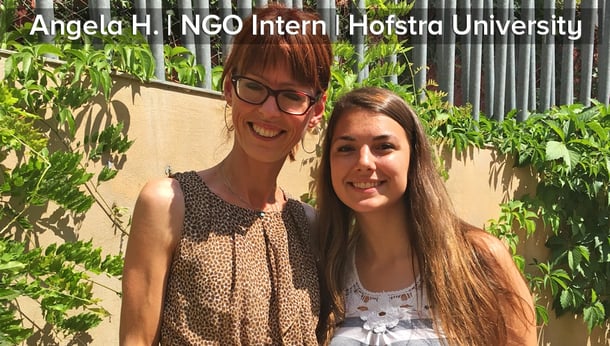 If you have an intermediate to advanced level of Spanish, you should definitely consider a placement in Barcelona. We have amazing placements that allow you to work with the young, local population. If you're looking to expand upon your Spanish language skills, there is no better way to do it than through immersion.
Our placements tend to focus more on working with young children from ages five to fourteen years old so if you love kids and have an interest in education then Barcelona might be the place for you. A great example of this is Angela H. (pictured above) from Hofstra University, who interned last summer with a non-profit Children's Workshop, and acted as a leader for many of their sessions.
You may be involved with kids in music and art therapy sessions, providing support workshops, or helping fundraise for programs in more of a hospital setting or a summer camp setting. In the summer camps, interns provide educational English language support, planning activities, assisting in developing and organizing workshops, and ad hoc projects as needed.
Where Will you Go?
If you're a psych major or minor, or plan on declaring one or the other in the future, interning abroad is something you should consider and participate in. Having experience in another country with a local population is sure to bring you success when working in your home country.
As you may have noticed, our top cities for psychology tend to have less of a clinical psychology focus. This is simply due to licensing restrictions and not being trained on international clinical guidelines and law but our internships still provide great, hands-on experience with local populations that'll open your mind to new experiences working alongside great people in an exciting new culture.
Note: If you're seeking to fulfill any internship requirements for your major or minor, please check in with your adviser on campus to find out about the requirements.
Where in the world will you go to boost your psychology career? Apply today to speak to one of our Admissions Counselors about your opportunities abroad!