Barcelona, Spain is a vibrant metropolis filled with colorful architecture, sandy beaches, a thriving nightlife, and plenty of places to sample delicious Catalan food. There is no end to all of the wonderful places and things to see in Barcelona, and we think that some of the best things in life are free.
La Sagrada Familia
Visit the UNESCO world heritage site and be amazed by all of the incredible designs imagined by Antoni Gaudi. Located in the heart of Barcelona, you can't miss out on seeing one of the world's most famous Cathedrals.
After you have seen everything at the Sagrada, you are only a hop and a skip from Barcelona's most beautiful neighborhoods. La Barri Gotic offers some of the best places for travelers to grab a bite to eat and be apart of the local Barcelonian vibe.

Park Güell
Come and check out this world famous public part nestled in La Salut, a quaint neighborhood found on the hillsides of Barcelona. A great Barcelona must-see for the traveler on a budget. Bring a picnic and enjoy the vistas of the entire city.
Travelers can enjoy local musicians and artists performing in the park while enjoying a hilltop view of a Barcelonian sunset. Make sure to bring your camera because one sunset shot at Park Güel will definetly give you more Instagram followers!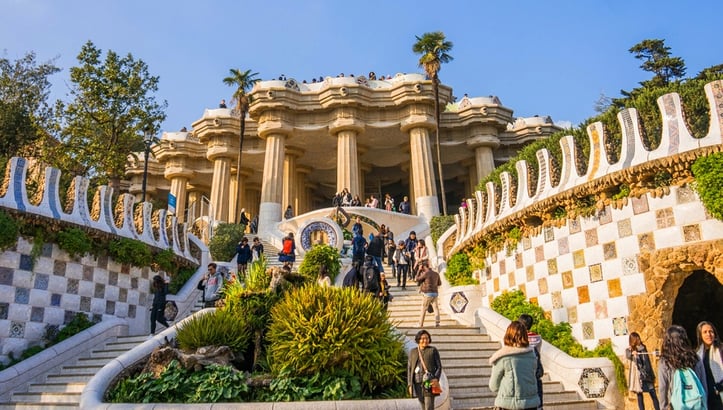 The Barri Gotic
Stroll through Barcelona's historic Gothic Quater, home to some of the city's best restaurant and cafés. Come enjoy the authentic Barcelona, where you will find the city's hidden treasures around every bend, inluding La Sagrada Familia Cathedral.
Walking through the corridors The Barri Gotic, travelers will enjoy the tranquil local vibes of this historic Barcelonian Neighborhood. Top off your adventures here with local wine and tapas.
La Boqueira
Located just off La Rambla, enjoy one of Barcelona's largest open air markets. Barcelona is famous for having markets where you can literally find anything and everything.
Market explorers can find exotic fruits and vegetables of the Mediterranean while collecting knick-knacks and artisan goods for friends and family. Explore the colorful and aromatic corridors of this famous market and don't forget to gather supplies for your apartment or grab a snack to go.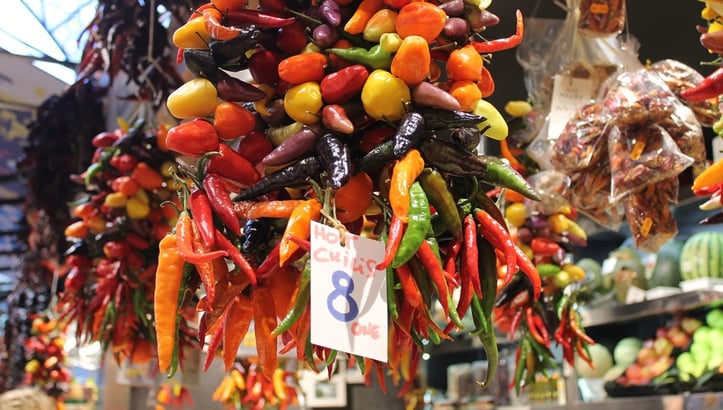 5. Beaches
When you are looking for an affordable way to relax, walk down to one of Barcelona's sandy beaches and enjoy the natural beauty of the Mediterranean Sea. Catch the warm sunny rays of the Mediterranean at Barceloneta beach or grab your board and head for the swells at Masnou, just a few kilometers outside the city. With an average temperature of 80 degrees Fahrenheit, everyday is a beach day-just remember to bring your sunscreen!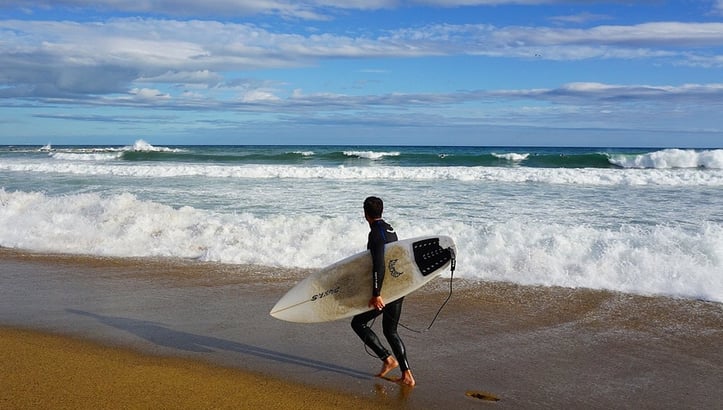 Parc de Montjuïc
Absolutely stunning views from atop of the castle that gaze out onto the city of Barcelona. A great location for panoramic photos and to take in the majestic sunrises and sunsets of Spain! On your way to the top of Castle, you can appreciate some of Europe's most beautiful gardens.
During the summer expect to be able to watch public screening at night right inside the Parc de Montjuic-most definitely an awesome activity to knock off your Barcelona bucket list.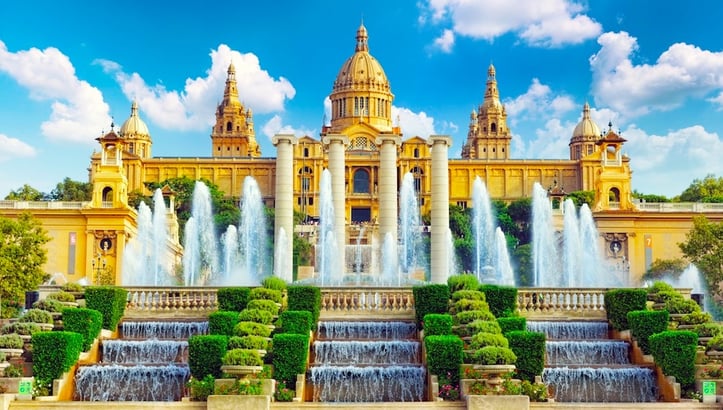 Casa Batlió
Take in the profound and unique imagination of Antoni Gaudi's archtiecture style and don't forget your camera! Walk into this fairyland and become amazed by the fact that this was once a Barcelonian family's house.
Once you are done exploring the Casa Batlió feel free to explore the neighborhood around the house. Some of the world's most famous facades are found here. Guided tours are available as well as translated audio tours will provide you with all of the secrets and hidden details behind this truly stellar creation!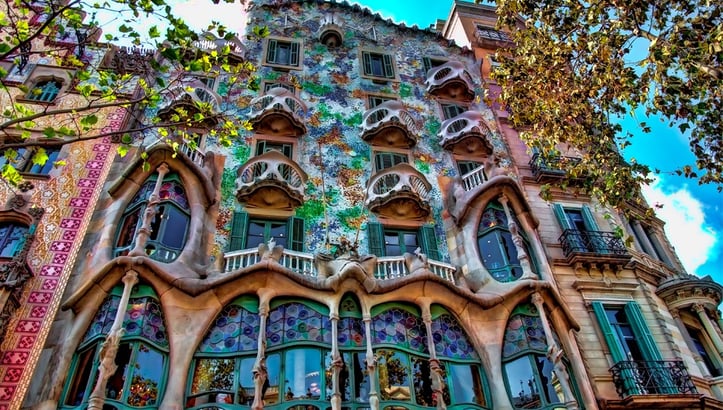 Passeig del Born
Located right behind the famous Bascilica de La Santa Maria del Mar, stroll through one of Barcelona's most beautiful neighborhoods. Come visit this part of the city and enjoy eating at some of Barcelona's premier restaurants and bars.
You will find plenty of comfortable places to sit and relax, allowing you to really enjoy the local atmosphere. In addition, during the hot summer Barcelona afternoons, escaping to the shady street side of the Passeig Del Born will provide you with immediate relief.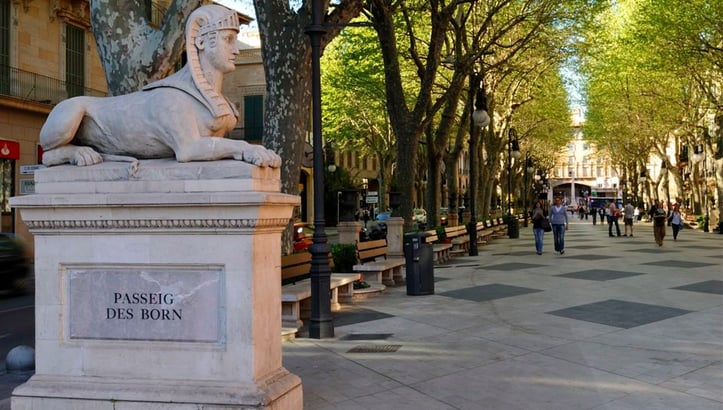 Museu de Picasso
A must-see for anyone that comes to Barcelona the Museu de Picasso is filled with many of Picasso's most famous pieces of Art. Take advantage of the ability to see the exhibit for free on Sundays. Our interns have found that crowds are scarce on Sunday morning.
Visiting the museum on Sunday will help you save a few Euros during your intern abroad experience and help you have more adventures. Tip-if you can't get there on Sunday, skip the line, and buy your admissions ticket online!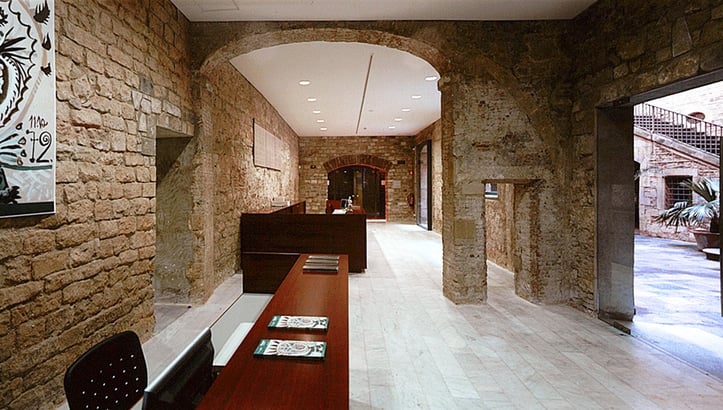 Palau de La Musica Catalana
This is an amazing building to come and see in Barcelona. The beauty of this magnificent building can only be truly appreciated if you come see it with your own eyes. Shows are performed here all the time, so I would highly recommend getting tickets and come an enjoy musical performances or a Barceloniam comedy show. Tours of this building are very informative and will definitely entertain your imagination with what it took to construct this masterpiece.C/ Palau de la Música, 4-6, 08003 Barcelona, Spain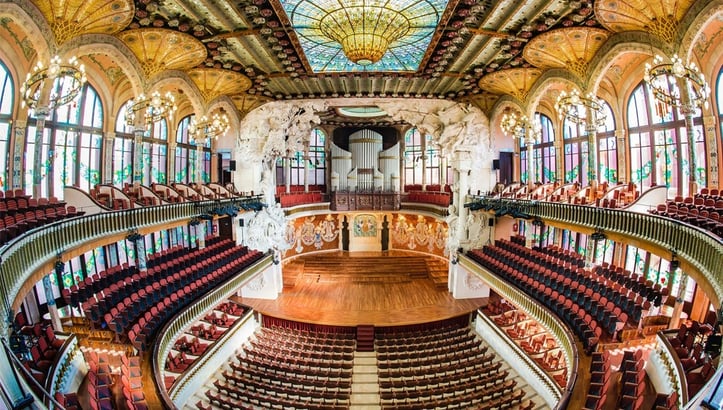 Bonus. FC Barcelona Football Club Museum
Even if you are not a fan of FC Barcelona or don't care at all for soccer, you can not miss this opportunity to visit one of the world's oldest a most recognized soccer clubs. The museum provides visitors an amazing opportunity to learn about the Club's beginnings in 1899 all the way up to the teams of today.
Top the experience by joining the fans on the pitch and watching the world's best soccer players compete on their home field in front of 100,000 die hard FC Barcelona fans!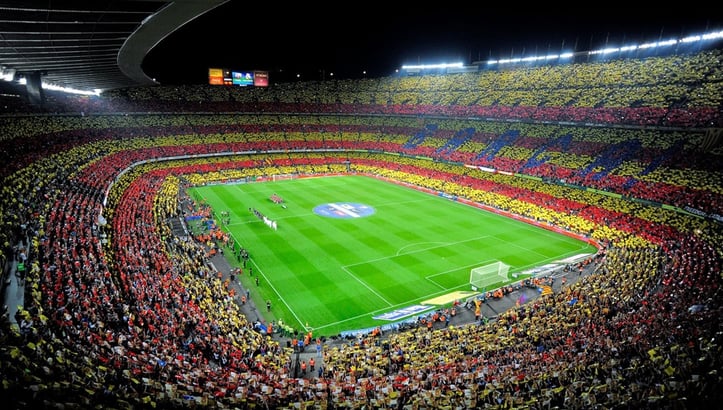 These are a just a few of the fantastic sites you can visit for free. What are some of your favorite budget-friendly places to go in Barcelona?