Bonjour from Paris!
Claire, a Texas A&M student, had the time of her life in a summer internship in Paris, France. As an intern Claire had an important role on the Film / Video production team in the City of Lights. Let's take a peek into the experience of a young professional Aggie abroad.
At the Office
Claire is a Telecommunications major and interned for a Film / Video production team of a company based right in the heart of Parisian culture. Day-to-day she researched ideas, edited, and even filmed videos for their platform channels. What kind videos? Recipe / food videos (she was in Paris after all), and other times for holidays and other special days (like Father's Day), DIY, beauty, & everything in between! Claire laughs, "think the French version of BuzzFeed!"
In her role, Claire is one member on a 5-person media team. "We're a mix of languages and nationalities and the girls I work with are so wonderful! They've taught me a lot and become great friends."
Claire reflects on her internship as a "very encouraging environment to work in and I really loved being around so much positive energy!"
Office Culture & Language
My two bosses are very sweet and patient with my language abilities. Even though I'm getting better, the technical jargon is difficult to translate so that has been a challenge."
"It's been interesting for me, because I work with people from around the world. We have teams set apart by their native language including: French, English, Spanish, Italian, and German. So everyone has a very different accent when speaking French (the 'official' office language) and that took a long time to adapt."
Claire also adds that she found how "independent and bold" she could be. Parisians may tend to work less hours, but during the day they're extremely focused. #WorkHardPlayHard. Claire notes, "Don't get me wrong, shenanigans happened frequently, but it was always straight back to work. They're known as passionate people and it shows in their work." The French make sure to take an hour for lunch and socialize with each other.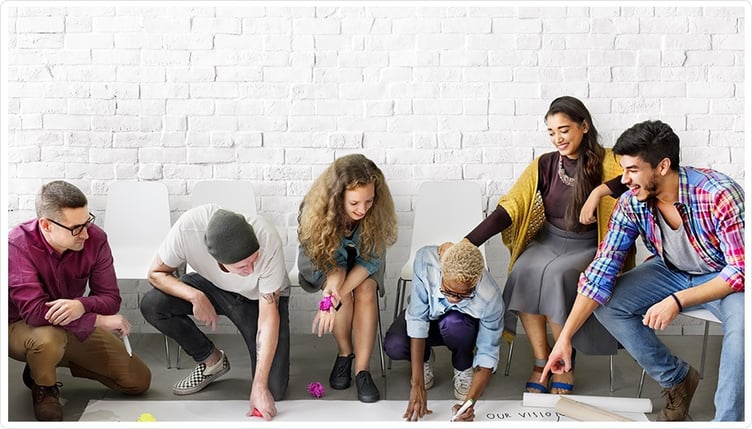 Work Hard, Play Hard
After a long and rewarding week of #internshipgoals, what does one do for fun in Europe on the weekends? Claire chose to explore what this continent had to offer."I went to Prague for a weekend and it was so breathtakingly beautiful! This weekend I'm going to a French beach (Le Havre) to celebrate the Fourth of July! When my internship is over I am planning on checking out Greece and Italy, and I am returning to Paris to get a Paris Museum Pass."
An amazing thing about interning abroad is the opportunities of adventure during your downtime. After a long week of working out, you deserve that chocolate. After a rewarding week of professional development, go explore the world. It's all about balance. Interning in Sydney? Why not take a casual weekend trip to Thailand. Intern placement in London? Head on over to Ireland for St. Paddy's day weekend. Claire behind this 100%, saying "Adventure is out there, so wander around and take advantage of those chances of a lifetime."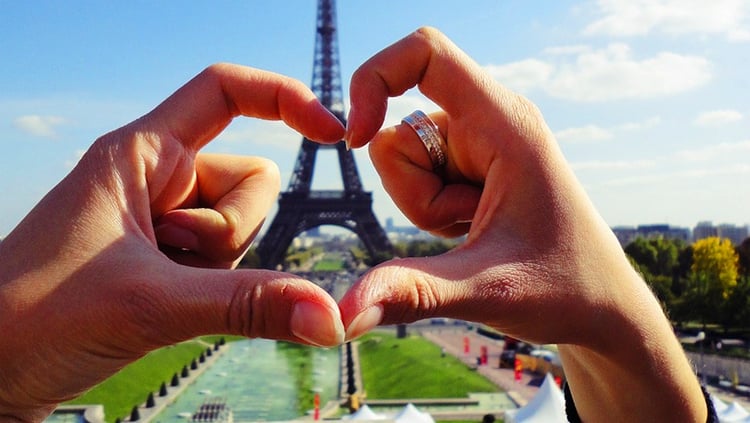 "Paris is everything I wanted and more. The food, the art, the architecture and the people are all absolutely wonderful! Sometimes, I still can't believe I'm here working for a Parisian company."
But what about Paris?
While travel provided her with exhilarating side trips, Claire says her heart and soul was living in Paris. "Travel as much as possible, but also know there's SO MUCH to see in Paris."
She reminisces about her daily routine. "I just miss the overall experience of waking up and eating my brioche with honey, riding the metro to work, going to dinner and sharing a bottle of wine with friends."
On the Saturdays & Sundays that she didn't travel, she still continued to take full advantage of the City of Lights. "On weekends I loved getting up and going to a café for brunch then exploring the gardens and museums of Paris," the Aggie senior reflects. She also purchased a Paris Museum Pass to get her fill of art and culture in the city.
Claire has also been fortunate to reside with a host family. "My host mom has been really wonderful and has taught me how to make a few French dishes and given me her recipes too! That's been one of my favorite parts of living here (other than being constantly surrounded with good food and art)."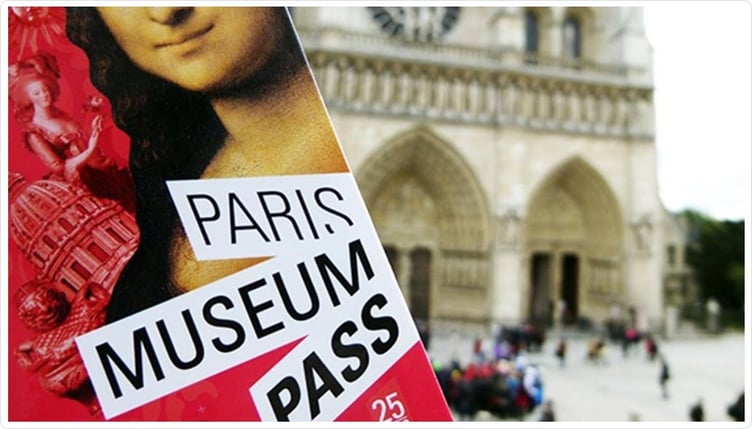 Final Thoughts
"My internship abroad taught me so much more about myself than I ever imagined", Claire says.
"This has been a great experience! It's made me look more seriously at what I want to do after college and I think it will help me get wherever I need/want to go. Plus, I've made some really great friends that I know I can visit my next time here in Paris! (and of course they're welcome in the States!)"
What is your favorite place to travel to? Share with us in the comments section below.