We love hearing from past participants on their experiences since interning with GE. Below you'll find a reflection from Katie Hunsberger, Summer 2015 Sydney intern. Thanks for sharing, Katie!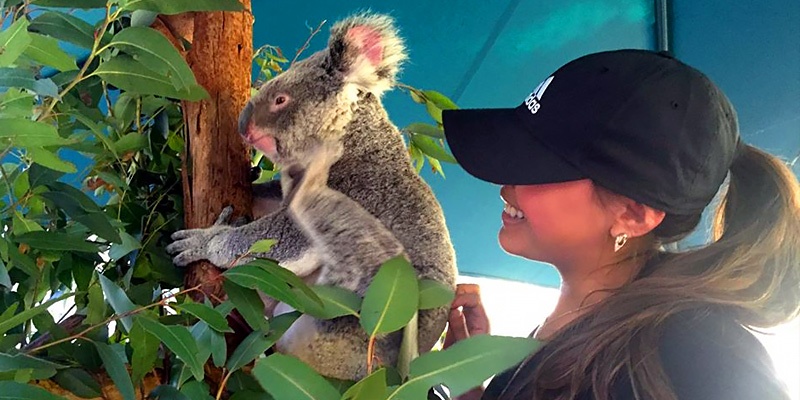 "It has been exactly one year since I was in the middle of the most rewarding internship I have ever been given the chance to receive. About to graduate from undergrad, Global Experiences had edited my cover letter and resume, gotten me oriented with possible culture shock, guided me through each and every next step, and set me up with a non-profit internship.
I had no idea what to expect or what I was in for; however, the very first flight from the U.S. to Australia (a heck of a journey) I had already made a friend; a girl who was also interning through Global Experiences. As soon as the taxi reached the apartment building where all the other interns were in Sydney, I knew I was in for a treat. The GE mentor welcomed me at 6 a.m., helped me check in, asked about my journey, and made me feel extremely comfortable when I had been feeling nervous, jetlagged, and a little scared.
Weeks had passed and I had already made some of the best friends I could ask for, along with an amazing GE mentor, and RA. This group of people I belonged to was inseparable. Whilst going on the many GE planned trips, I was able to get to know this group of people by letting my guard down, trying new things, stepping out of my comfort zone, and going out wandering the streets of Sydney.
I was able to hear about other people's internships by seeing them each evening as they told me incredible stories of how it has helped them professionally and personally. Not only was I learning from my own experiences, but theirs as well.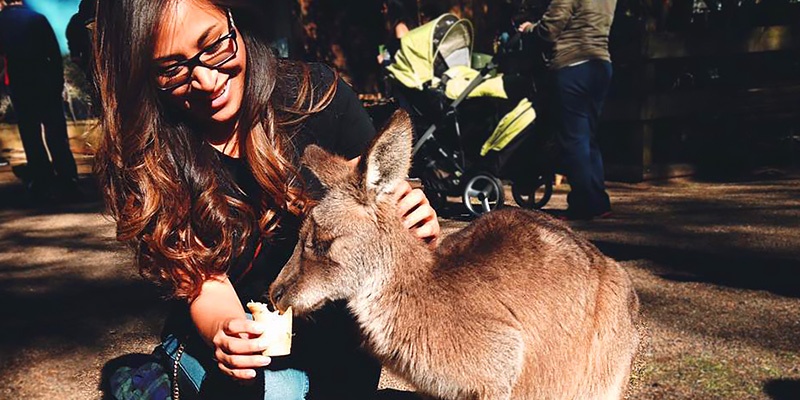 My internship while in Sydney was working for a non-profit organization called Caring and Living As Neighbors (CLAN). GE had matched me up perfectly with this non-profit and was able to take each of my work desires and find an amazing woman, Kate Armstrong, the President of the organization, who would ultimately change my life forever.
While working with Kate, I worked with aboriginals, saw cultural plays around the city, event planned for non-profit events, blogged about my experiences, found ways to better advocate, updated social media pages, and interviewed tons of people. On top of all this, I was given the unimaginable opportunity to travel with Kate to Karachi, Pakistan to help her work with doctors, children, and health care professionals. I was able to help an incredible woman who had dedicated herself to the work of children with non-communicable diseases in poorer parts of the world. My eyes had been opened, my heart had been through heartaches and happiness, and my point of views had been changing constantly as I learned more about other cultures not only in Australia, but all around the world.
Had I not decided to look up GE and make the decision to try something entirely new, I would not be the same person I am today. At the end of the internship, two months of wild adventures and unforgettable lessons, I had gone back to the states to pursue Public Policy at Loyola University, where I have begun to pursue a career in human services/rights and non-profit work.
GE helped me find a path that I was unsure of before my summer internship. It allowed me to meet people that wanted to see me fulfill my dreams and help me follow my heart as to where I wanted to go in life.
I can only hope someday I can return to GE, ready to help as an RA or mentor, or even just have a friendly conversation with all those at GE who helped guide me with ease from Nevada, to Chicago, to Australia, as I began an intimidating adventure.
I am truly thankful for the experiences and memories I have made in Australia, all thanks to GE and hope that everyone considering pursuing this option takes the time to realize how one decision can lead you to life long friends, dreams, memories, and opportunities. As I sit here and reminisce the life events that got me where I am today, all I want to say is thank you Global Experiences! I hope to see your company continue to make positive impacts on young peoples' lives."
-Katie Hunsberger
Sydney, Summer 2015