Over the years, our most in-demand locations for internships abroad have remained in Ireland and England. Many university students are requesting English-speaking locations and looking for placements in industries that are well suited to those cities.
Through further research and with these key factors in mind, Global Experiences is pleased to announce that we are opening intern abroad programs in Edinburgh, Scotland, and Galway, Ireland! We look forward to welcoming our first participants to these cities in summer 2021.
Find out more about these fascinating European cities below.
Edinburgh - The Sophisticated Capital of Scotland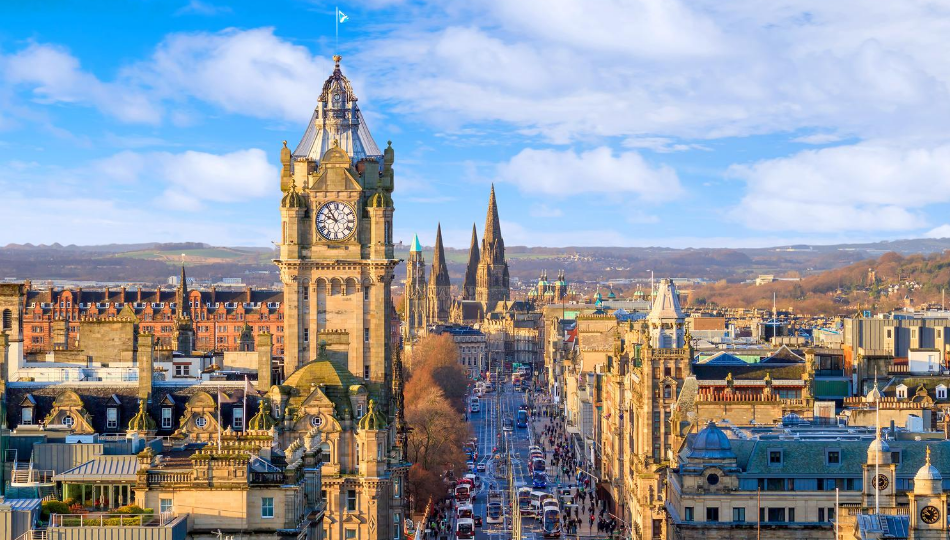 Edinburgh is a city that captivates your attention, and even regular visitors will find something new to see here. Although Edinburgh is a small city, it's packed full of history and adventure.
Edinburgh is one of the world's most beautiful cities, spread across rocky hills and now-extinct volcanoes. It's a city intimately entwined with its landscape, with buildings and monuments clinging to the tops of mountains and overshadowed by cliffs.
From the Old Town's picturesque medieval buildings crammed along the Royal Mile, its historical skyline strung between the Castle Rock and the towering wall of Salisbury Crags, to the upscale neighborhood of New Town, the city offers stunning views in every direction.
A Place of Culture
Edinburgh is sometimes called the "Athens of the North" because it's a city of high culture, art and literature, philosophy and science.
The world's biggest arts festival hits the streets of Edinburgh every summer. It brings with it a mixture of theatre, comedy, and one of the few places that bagpipes, banjos, and kazoos somehow make sense together.
In this city, you can find Greek temples and the Scottish parliament sitting steps from each other. You can also find loud, crowded pubs and decadent restaurants, parties, poets, and cheeky comedians.
A Taste of Something Special
Some of the finest produce in the world comes from Scotland, and recent years have seen a growth in Edinburgh's top-notch restaurants. The city has everything—from Michelin Starred chefs to simple fish and chips. Regardless of your food preferences, you'll never want for a great new gastronomic experience.
Scotland is also known for the unique flavor of its whiskey, and all the pubs in Edinburgh carry a great selection. For non-alcoholic drinks, try washing down your chips with some Irn-Bru (the national rust colored soft drink).
A Place of Business
Edinburgh is a powerhouse of the Scottish economy and has been consistently the most prosperous part of Scotland. It also has the strongest economy of any city in the UK outside of London.
The economy of Edinburgh is considered one of the fastest-growing in Europe, with strong rates of growth in banking, financial services, and hi-tech research and development. The economy of Edinburgh is largely based around the service sector, with tourism, financial services, education, and banking being particularly important.
Internships in Edinburgh are readily available in business, marketing, IT, museums, history, and engineering.
A Gateway to Scotland
Edinburgh is the perfect starting point for journeys throughout Scotland. An hour north takes you to Stirling and its famous castle, while an hour further brings you into the majestic beauty of the Highlands (Outlander, anyone?). A short drive south takes you into the rolling countryside, dotted with quaint small towns.
You can also fly from the Edinburgh airport to many of the islands. If you're there in mid-summer, why not try out a Viking festival in the Shetlands or fly west to some of the most beautiful parts of Scotland?
Edinburgh is a city with something for everyone and an amazing location to intern, study, and live!
Galway - The Breathtaking City of Ireland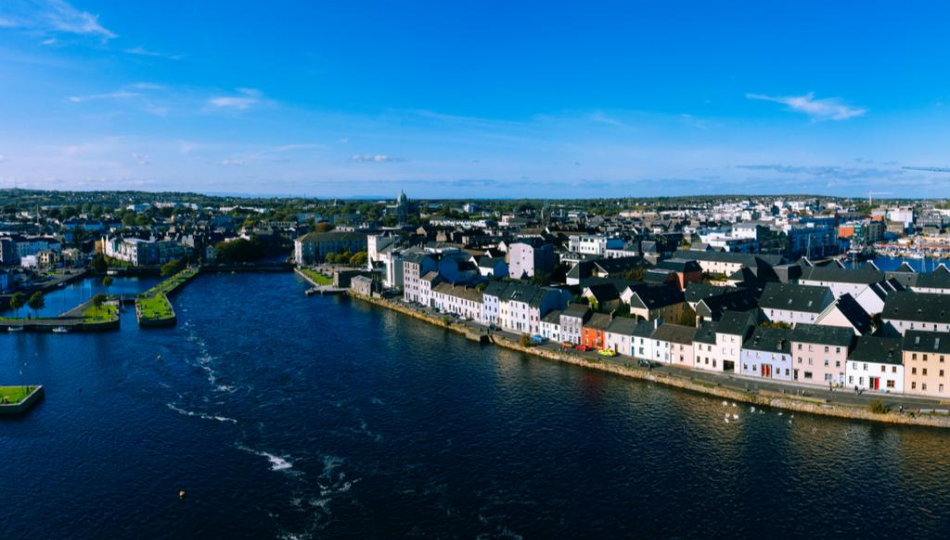 If you're looking to intern in a friendly and intimate city with ancient heritage, bustling medieval streets, and a convenient location in the heart of Ireland's most breathtaking natural scenery—Galway is the place for you!
What to do once you arrive? Walk. Due to its size, you will rarely need to use public transportation to explore Galway.
Visit the beautiful 13th-century Church of Saint Nicholas, where Christopher Columbus visited in 1477. Continue through the city's Latin Quarter to have coffee or lunch in one of the many cafes and restaurants before reaching the water's edge, where the fast-flowing River Corrib reaches the sea at Galway Bay. Another great walk is upstream along the banks of the river, towards the Cathedral and beyond to the elegant surroundings of the National University of Ireland.
Galway is the perfect location for someone who loves the outdoors. Connemara National Park covers nearly 5,000 acres of rugged mountains, swamps, grasslands, and woodlands. Along the northern shore of Galway Bay is the Irish-speaking Gaeltacht area, with its countless inlets and natural harbors. Follow this road to the beautiful towns of Roundstone and Clifden, and north to Killary Harbour, which boasts Ireland's only fjord and the stunning beaches overlooking the Atlantic.
A Place of Culture
For a city of under 100,000 habitants, Galway is a major center for young people. This is due to its well-known, historic university and brand new state-of-the-art Institute of Technology.
The city is famed for its traditional and contemporary music and pub scene, but above all, it's a center of arts and culture. In fact, Galway's reputation for supporting Irish arts and culture led to its selection as the European Capital of Culture in 2020.
The annual Galway Arts Festival and the Film Fleadh (festival) are the largest cultural events on the country's calendar. In July, Galway is full of street musicians and performers. If you're visiting at another time of year, there are plenty of world-class festivals including the Galway Races, Cuirt International Literary Festival, Galway Food Festival, and many more.
A Taste of Something Special
There's nothing quite like the atmosphere of Galway's pubs for their live traditional and contemporary music scenes. But what visitors to Galway really appreciate is the variety and quality of food on offer. Galway was designated a European Region of Gastronomy in 2018. The city abounds with excellent restaurants and small cafes serving the highest quality, locally grown produce.
As you might expect for a city and region that hosts the oldest Oyster Festival in the world, the seafood is extremely good! Beef from the grass pastures of East Galway and lamb from the wilds of Connemara are spectacular. Galway is also a center for vegetarian and vegan cuisine, so there truly is something for everyone.
A Place of Business
Due to Galway's small size and easygoing culture, work practices are quite relaxed. Socializing with colleagues is common, and you'll regularly see people dipping out of the office for coffee, lunch, or happy hour.
Internships in Galway are available in a variety of sectors including psychology and social services, policy research, marketing and public relations, hospitality, culinary arts, tourism, business, finance, law, and even bioengineering. It's an excellent location for anything related to STEM and human services.
A Gateway to Ireland
In the summertime, evenings are long and there's plenty of time to explore the city after work. Galway is only two hours away from Dublin by train or bus, so you can easily spend a weekend away to experience the nightlife, museums, and galleries of the capital city.
If you want to visit other European cities, Dublin airport offers short flights to London, Paris, Amsterdam, Barcelona, and practically any city you can think of in Europe. Galway is truly the ideal location to spend a summer as an intern!
How amazing do both of these cities sound?
If you want to spend your summer in one of these global cities, our Admissions Team is ready to hear your internship goals and discuss your best options for the experience.
Apply now for an internship abroad in Edinburgh or Galway!