This summer, we welcomed the first participants on our new intern abroad program in Edinburgh, Scotland.
Although a much smaller city than London, Edinburgh's strong and varied economy provided excellent opportunities for our interns, especially in the third sector, tech, and IT industries.
Despite minor COVID-19 restrictions, our interns were able to enjoy the full cultural experience offered in Edinburgh whilst gaining professional work experience with local companies. The local restrictions were no barrier to our interns having a life-changing summer.
Ava G. said "she couldn't have asked for a better summer!":
"I had a wonderful time all eight weeks exploring the city, gaining valuable work experience, and getting to know awesome people! We had awesome living conditions only a short walk away from work and in the center of the city. The location was lively but incredibly safe. Loved every minute of this once-in-a-lifetime experience!"
Edinburgh's compact size made it easy for our interns to navigate the city by foot without the need for long journeys on public transport. Interning in an English-speaking country meant there was no language barrier to understanding local restrictions either.

COVID restrictions required the interns to quarantine for 10 days on arrival, but this was no obstacle to a successful start to their internships with our interns starting virtually with the full support of their internship supervisors.
The interns were given exciting projects to get started on which matched their abilities and challenged them to learn new skills. This helped pass the time quickly and part of the group continued a blended approach to work after quarantine, working virtually as well as on-site.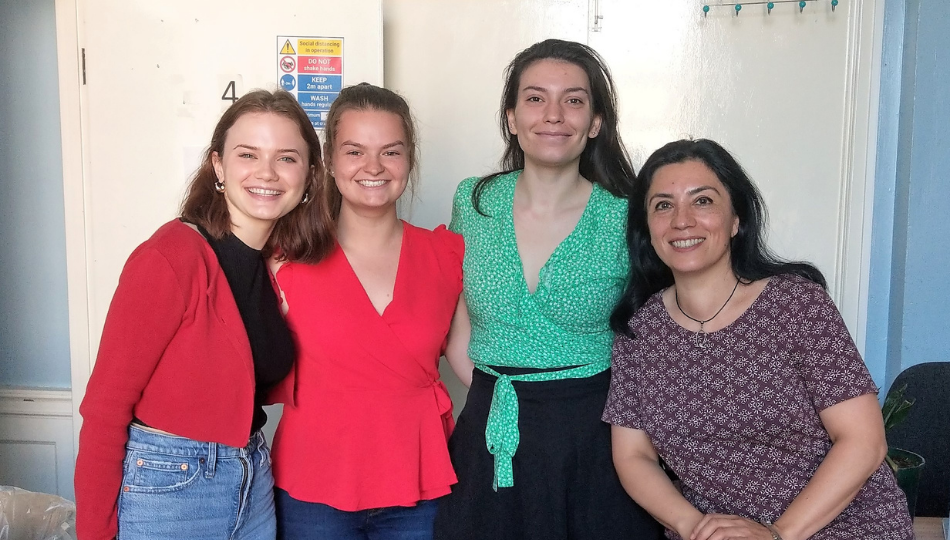 Our fantastic accommodation provided comfortable rooms to quarantine in with wonderful views of Edinburgh Castle to ease any quarantine blues. Each room had its own private kitchen, and the interns were easily able to organize food deliveries and supplies to keep them going.
Once out of quarantine, the interns were able to take full benefit of the sunny weather on the accommodation's roof terrace under the shadow of Edinburgh Castle.

Sunny weather allowed the interns to spend their downtime relaxing and recharging outdoors. There were plenty trips to Princes Street Gardens, close to the accommodation and The Meadows, a local park a short walk from the city center.
To keep them cool in the sun, the interns were sure to experience the multiple gelaterias on offer in Edinburgh with the group favorite, Mary's Milk Bar, in the Grassmarket.

Edinburgh has its own beach at Portobello which the interns found easily accessible from the city center. They were also able to visit the coastal towns of Dunbar and North Berwick which are only a short trip away on either the bus or train. Close to Dunbar is The Strawberry Barn fruit farm where the interns were able to get hands on and have a go at picking their own delicious fruit – perfect for balancing out all the ice cream!
Edinburgh's location offers a great base to explore the rest of Scotland. Our interns took advantage of this and headed off on a tour of Loch Ness and the Highlands home to breath-taking landscapes and the infamous Loch Ness Monster!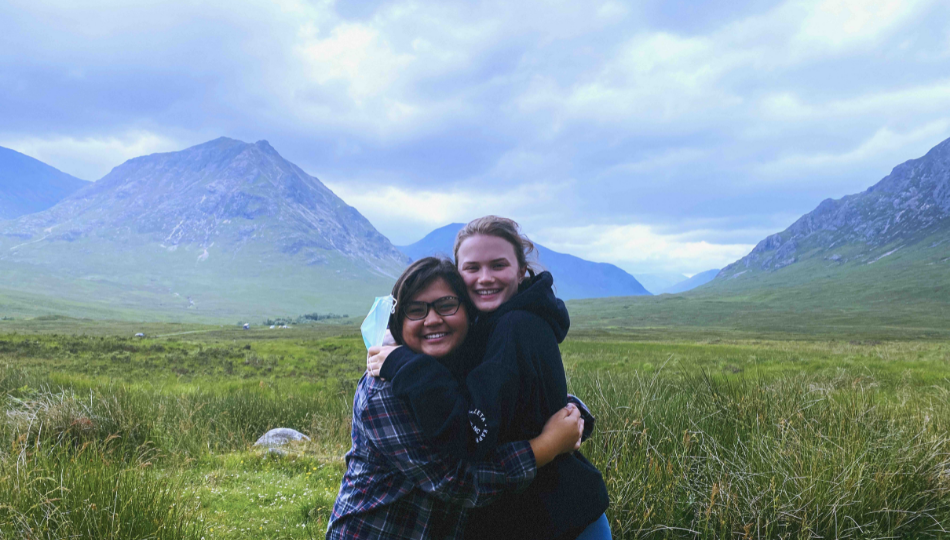 As well as searching for the elusive Nessie, this weekend trip visited dramatic scenery featured in Outlander as well as the Glenfinnan Viaduct, familiar to many as the bridge crossed by the Hogwarts Express train in the Harry Potter movies.

Edinburgh is ideal for Harry Potter fans as JK Rowling wrote the Philosopher's Stone in the Elephant House café. Our interns were able to live out their own Harry Potter fantasies with an interactive potion making experience. Armed with a magic wand and a cauldron, our interns had a magical time casting spells with special ingredients before turning them into drinkable cocktails.

As well as budding wizards, Edinburgh is the perfect location for amateur ghost hunters. The bravest of our interns headed off on a ghost tour of the historic center to learn about the city's most famous hauntings. There was a stop at Greyfriars cemetery, reputed to be one of the UK's most haunted spot and home to gravestones which provided JK Rowling with name inspiration for many of the Harry Potter characters. The spooky tour was completed with a trip to the dark and eerie underground vaults deep underneath the city.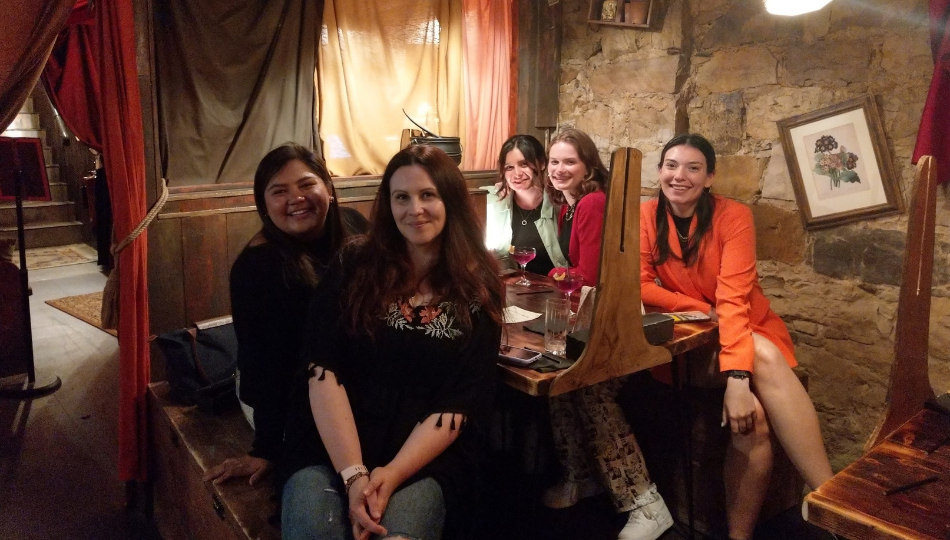 Edinburgh is a renowned business hub and its manageable size makes it fantastic for networking. This provided the interns with an excellent opportunity to get to know their work colleagues, integrate into the workplace better, and learn how locals live. Interns were also able to attend online networking events with our interns on the virtual programs.
Want to see what interning abroad in Edinburgh looks like? Courtney took over Global Experiences Instagram stories for a day to show you! Watch for some fascinating insights.
If you are inspired to do the same and experience the amazing city of Edinburgh, apply now and talk over your goals with one of our Admissions Counselors!