You're smart. You've got potential. You know for a fact that you'll be able to deal with any challenge your future job will throw at you. Yet, potential employers are hesitant. They don't seem interested in giving you a chance as all they seem to want is experience. Like, boatloads of it.

That's just grim, isn't it?
Well, in this article, we'll tell you how to give employers what they want and increase your chances of getting hired.
We'll show you how to leverage international internships to your advantage.
How to write a resume for your first job to finally get one you'll love.
Plus, we'll show you a few apps to take your resume from meh to wow:

online resume builders to make applying hassle-free
an ATS checker tool to make sure you'll pass automated screening
and the soon-to-be best tool for finding jobs.
1. Get Work Experience Fast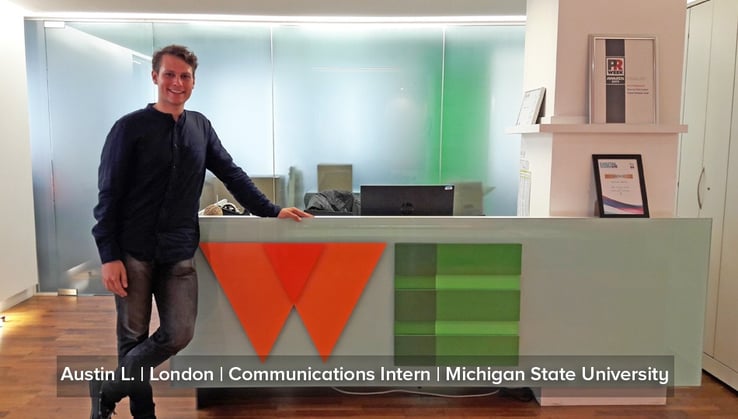 We've all been there before. Getting your first job feels like a challenge. You can be the next Elon Musk, but unless you've got his resume, no one will even look at you.
Almost all employers require experience of their candidates. Most of them require this experience to be relevant. You literally need experience to get experience. Now that's a catch-22 if I ever saw one.
One way to go around this is to get ready for your future career before you set out to land your first job.
This is where internships come into play. A recent study has found that relevant internship experience is the strongest asset on any first-time job seeker's resume.
If you're about to embark on your first job hunt and have little-to-no relevant work experience, you might want to hold it off for some time and think about how you can change this. An internships is a great way to build entry-level candidates' resumes.
Stand out from other candidates even further with an international internship. Interning abroad is something that will pretty much cover all your bases as not only will you acquire solid work-relevant skills, but you'll also gain valuable cross-cultural experience employers will appreciate.
Pro Tip: Doing an international internship speaks louder about your ability to work in an international environment than merely saying so in your skills section.
We're not saying you should spend the next year as a non-paid full-time intern. We're just suggesting you to do a bit of something to signal you are in fact work-ready and serious about progressing in your career. Have we not convinced you? Here's 10 reasons why need to intern abroad.
2. How to Talk About Internships on Your Resume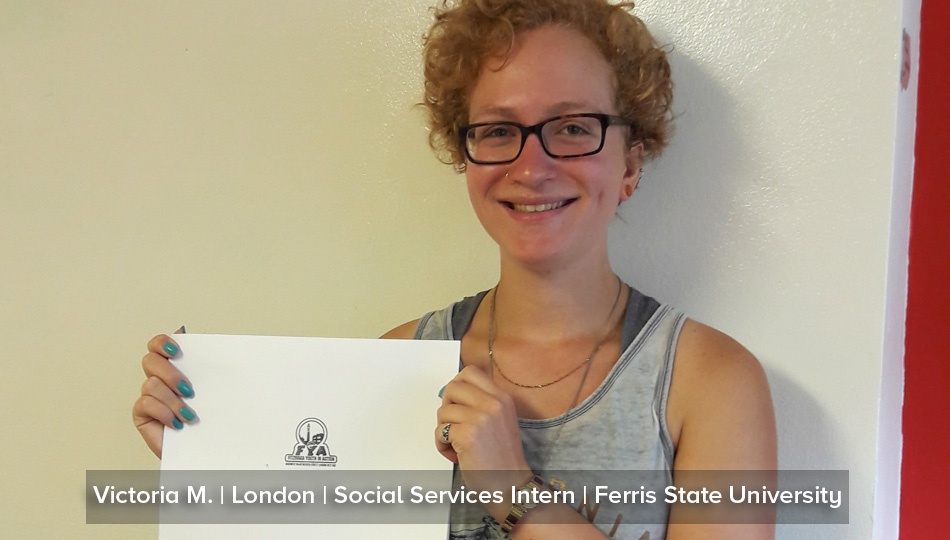 If you have work experience, you'll need to make the most of it on your resume. See, employers value experience so much because it makes them more confident in your ability to hit the ground running and provides more insight in how well you'll perform on the job.
Worry not, though. Employers understand that there are some things you'll have to learn on the job (and, again, internships will also teach you soft skills — and employers value these).
If you've done a few internships, put them in a separate section, e.g., Internship Work Experience. Nothing to put here? Well, remember step one — do an internship.
Tip: I know. It seems like I'm suggesting you pull yourself up by your bootstraps. Landing an internship, however, is still easier — and much more fun — than landing a job.
Is time of the essence? Don't worry, we'll help you get that resume in tip-top shape despite that. Back to the Internship Work Experience section.
You might want to move this section below your Education if:
You have done just one internship
If your internships were short-term or don't show off your value
Pro Tip: If you're writing your first resume, always start it with the more impressive section.
Now, time to write up that internship experience.
Treat each internship as you would a job. Use the whole job title, not just the word intern.
Use the company's correct name.
Provide the dates of the internship, include months.
When you move on to describe your experience, use bullet points. Just don't make it into a laundry list of duties and responsibilities. Try to talk about achievements. Employers want to know how well you did your job, not just what was expected. Quantify if possible. Numbers speak louder than words.
Provide the potential employer with some background: were you part of a team? How big was it? What was your role? Be as specific as possible.
Here's an example:
Digital Marketing Intern
DigiMark LLC, July–November 2017
Assisted 10+ team in launching and monitoring 20+ social media campaigns
Reported success metrics such as number of retweets and shares to supervisors daily
Replied to 100+ prospects and escalated potential issues to senior staff
Monitored and fixed status updates across several social media channels including Twitter, Facebook, Instagram
Achievements
Commended for attention to detail — no typos in any outgoing communication
Created and maintained a database in Google Sheets which was used by the team to coordinate the posting schedule
Personally, I'm impressed. This is how you go from "I used Twitter" to "I broke the Internet."
Just look at how the same candidate would come off if she didn't follow our advice:
Intern
DigiMark LLC, 2017
Responsible for social media accounts
Answered messages about products
Responsible for keeping track of the publication calendar
Are these examples extreme? Perhaps. But which extreme do you think you should aim for?
Sure, not every responsibility can be turned into an achievement. You can't put a number on everything. But you can tweak your wording.
Don't start every sentence with responsible for this and managed that. Use power words and verbs like introduced, created, maintained, reported etc.
3. Use Apps to Make Writing a Resume a Breeze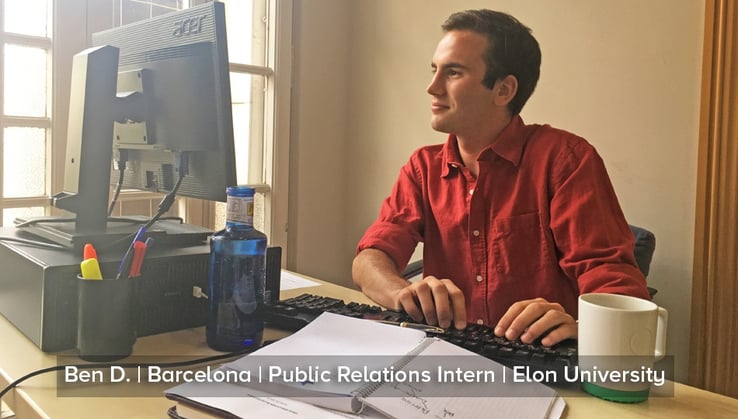 I'll stop here with resume-writing advice. There's just so much you'll need to learn! Don't worry, there are seriously good resources out there. Check out these 12 Best Online Resume Builders Reviewed.
But here's a hack instead.
There are plenty of apps that will help you with your job search. Here are a few that will help you write the best possible resume and find a job.
If you don't want to pull yet another all-nighter to read up on resume writing tips and cram as if your finals were tomorrow, you can use something like Resume Builder's free templates. This app will guide you through the whole resume writing process. You'll get step-by-step instructions and tips from experts as you make your way through your first resume.


Got a resume already? Run it through an online ATS test at jobscan.co. It will help you figure out how to tweak your resume to help it pass applicant tracking systems — those pesky little digital gatekeepers standing between you and your dream job.


Finally, with the overabundance of job boards, you might want to use Google Careers: Jobs for your job hunt. It aggregates job postings from across the web, so you'll be able to fine-tune your search. E.g., focus on jobs that won't require a 2-hour-long commute.
Key Takeaway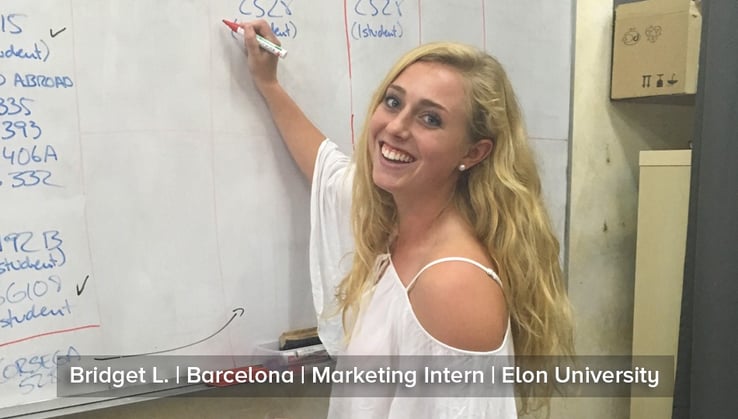 Don't have work experience? Get some. Apply for an internship. Do volunteer work.
Write a resume that resonates with the employer. Serve everything they might want on a silver platter by talking about your achievements, quantifying your performance, and talking about your responsibilities in detail.
Finally, be smart about job boards. Why visit several if you can visit one?
This blog was brought to you by guest writer Bart Turczynski. Bart is a Writer at Uptowork. For writing inquiries, please connect with him on Twitter @bart_turczynski.