With the holidays just finished and your Global Experiences Internship fast approaching, it's the perfect time to stock up on gadgets, luggage, and portable entertainment to help you travel with ease, and thrive in your internship. Put all those gift certificates to good use, take advantage of post-holiday sales and prepare for your travels in style! Check out these ten gift ideas, and get an edge on your travels and your internship!
Journal
Regardless if it's your first time abroad, or your third internship, you're going to want to document all the new sights, sounds, and feelings that are sure to overtake you throughout your GE Internship. Journals are a fantastic way to reflect upon all the new experiences that travel brings. You can chart your growth, the challenges you've overcome, and the thrill of being a stranger in a completely new city and country. Upon returning home, there's nothing quite like reliving all the ups and downs of travel through your own words.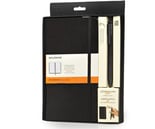 We Recommend: Check out the classic Moleskin Notebook & Pen Bundle. Durable and timeless, this Moleskin notebook is the perfect space to chart your internship experience.
Headphones
A practical and fun gift, a new set of headphones will be there for you on all the flights and train rides you're sure to embark on. Music is a fantastic way to kill time while you travel. But moreover, music always seems to add a bit more insight to the new experiences that come with travel. The melodies and lyrics of your favorite artists, and those you're sure to discover while on the road, always carry a bit more weight while traveling.

We Recommend: JLab Audio's GO Air True Wireless Earbuds. They're a great & affordable option. Simple, noise-resistant buds that also have a strong magnet on its case, giving you the extra security when you're traveling!


E-Reader
Similar to the benefits of music while on the road, there's something about reading a good book on a train across Europe, or a long flight across the Pacific, that just makes the whole experience that much more affecting. Rather than load up on a stack of paperbacks that are sure to weigh you down opt for a sleek E-Reader that works like an iPod for the bookworm.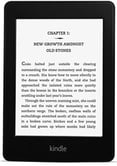 We Recommend: The Kindle is the E-reader with good reason. Connected to Amazon's sprawling inventory, you can read everything from classics to best-sellers to new-releases. Opt for the Paperwhite model which fits perfectly in your back pocket, or in a small sleeve in your bag. Snag this case to give the ultra-modern device a more refined look while also protecting the touch-screen.
Memory Cards
Snapping pics of all the sights, the cities, the bars, the train-rides, the meals, etc, will capture the moments that mean the most to you during your travels, and allow you to revisit them upon returning home. Yet all these pictures are worthless if you've got no place to store em! Stock up on a few memory cards that you can swap out at will to hold all your memories.

We Recommend: Sandisk is a leader in the memory card industry. Their cards are durable, come with protective cases, and they offer lots of space for those of us who have a tendency to snap shots of everything. Definitely give yourself enough space with a few 16GB or 32GB card and never miss a moment of your experience.
SanDisk - Ultra 32GB Memory Card
Flashlight
While you can be assured that your GE-housing will be amply lit, if you plan to do any traveling while overseas (which we HIGHLY recommend) chances are you'll be staying in a group-hostel at some point. Similar to a sleep-away camp setting, most group-hostels consist of large rooms filled with bunk-beds. To avoid disturbing any of your slumbering neighbors, we'd recommend not flipping the switch on the fluorescent lights at 2am. In these situations, a flashlight will be your best friend to get you to your bed swiftly, and get you all settled.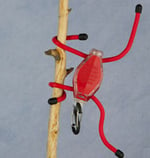 We Recommend: Buglit LED Mini Flashlight. A compact little light, this will fit in your pocket, and has a carabineer attached so you can hook it to your bag. With four bendable legs, the flashlight can be hooked onto a bed post or chair to provide hands-free lighting.
Daypack
For those surprise weekend trips to Venice, Prague, or Belfast, you're going to need a reliable daypack. Small enough to fit in your luggage from the first flight, yet spacious enough to fit all your needs for a few days away, daypacks are essential for those looking to travel as much as possible while on their internship.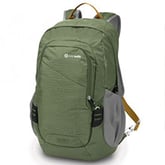 We Recommend: The PacSafe Venturesafe 15L VII Anti-Theft Daypack. A sleek and secure option, all PacSafe bags come with 5 anti-theft features, while still retaining comfort for long days of walking around new cities. Large enough to fit a 13-in MacBook Pro, the bag contains slash-proof straps and base, a passport holder, lockable zippers, and an extendable lock for when you stop for lunch. A fantastic investment for any traveler.
Venturesafe™ 15L GII anti-theft day pack
Lense-Kit For Your Phone
Rather than going out and buying a brand new camera for you upcoming internship, why not just upgrade your Phone with all the lenses and materials needed to take professional-looking pictures with it! Space is always an issue while traveling, and attachable-lenses help you to consolidate everything you carry to best use your space.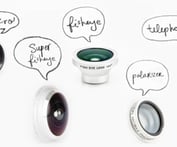 We Recommend: The Photojojo Lense Set. Complete with five-lenses: wide/macro, fisheye, telephoto, super fisheye, and polarizer, along with a tidy carrying case for all of them, this package is equally secure and convenient. Now your Instagram pics will be both exotic and professionally shot!
iPhone and Android Lens Series
Scarf + Flight Blanket
For whatever reason, planes are always 5 degrees cooler than they should be. Seeing as all of you will be embarking on long flights, across the Atlantic or the Pacific, chances are you're going to want a blanket to keep you cozy on the plane. In addition, if you're interning in one of our Western European locations, chances are you're going to want a scarf to both look the part, and keep you warm in the chilly nights of Dublin and London. With limited space in your bag, look for a wrap that can be dually used to keep you snug in the air, and fashionably warm on the streets.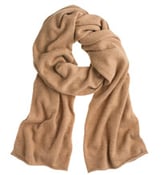 We Recommend: The J. Crew Italian Cashmere Wrap. Equally practical and fashionable, this wrap will help you fit into the fashion scene within your new country, and make you comfortable on your flight. Offered in an assortment of colors, the J. Crew wrap is a fantastic investment for your trip.
Collection Italian cashmere wrap
Air Freshener
Without a doubt, the more you travel, the more your stuff will stink! It's a sad truth, but it is avoidable! Simply by sticking a few air fresheners in your bag, and in your shoes each night, will help clear out nasty smells, and give your stuff a fresh scent to carry onto your next city. Don't be that guy with the damp bag of unwashed clothes, make use of travel air fresheners to make certain your stuff always stays fresh.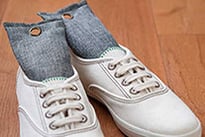 We Recommend: The Moso Bag Mini – 50g. An all-natural product, Moso bags use no toxins or chemicals to clean the air with any scents. Instead, they are a 100% eco-friendly, using bamboo and charcoal and neutralize the air around your stuff. The Moso Bag is an ideally convenient and eco-friendly option to eliminating nasty odord built up from months on the road!