Studying abroad is becoming more and more available to all students at colleges and universities, especially as new and exciting opportunities become available for first generation college students. For the record, studying abroad means you will be taking classes in a different country whether at an international university or a specialized center with local professors and academics.
But what if, you could do a learning experience abroad that could have a ripple effect on your professional career for the rest of your life?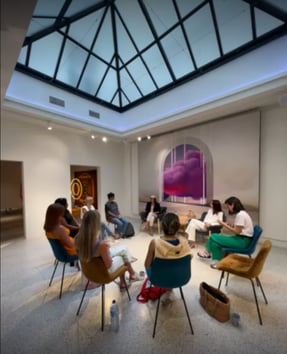 That's where internships take center stage. An internship can be defined as a skills-based learning experience within a company or organization usually for a significant length of time (minimum is usually 8 weeks ranging from 120-320 hours) that complements or enhances the learning experience in the classroom.
An internship is NOT a shadowing experience (seeing how the company works and functions) and an internship is NOT an opportunity to get a crash course on content or skills never used before. An internship is work experience that should feel like an extension of everything you have learned up until this point.
Now it's time to get to the fun part. Interning while abroad. This means not only are you working at a company or organization, but you are also doing so in an international company where you're gaining exposure to cultural differences and navigating new languages and professional insights. Only 1-2% of Americans have any sort of international working experience on their resumé, so an internship abroad becomes a valuable asset to your professional journey that will standout for decades.
That being said, it may feel overwhelming to 1) find an internship and 2) go abroad for the first time. This can be especially true if you are a first generation college student and you have some extra challenges to navigate.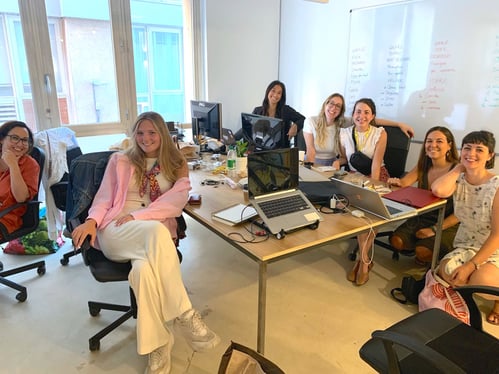 Here's a couple of thoughts to put on your radar before and during your pursuit to go abroad:
1.) Geld, Dinero, Moola - Translation: Money
Ok, if there's one pill that is hard to swallow, it's the fact that internships abroad cost money (you need at least insurance and housing) and they are unpaid. Unpaid, you say?!?
Yep, but don't let that slow your march towards something life changing. Here's the problem - as soon as you get paid in a different country, it causes a world of financial and immigration problems that you don't want to touch with a 10-foot pole. You need all types of sponsorships, thousands of dollars for visas and attorneys, file taxes in multiple countries/states/municipalities, and so on. It's just not worth pursuing, especially for a short-term program you're using to complement your education. If you would like to get paid while being abroad, check out au pair programs and teaching programs. There are special visas that allow to get into the country and receive remuneration with ease.
If money and finances are a challenge, here's where I would encourage you to start. Your university. Since this is often tied to your education, there are multiple scholarships and grants that allow you to offset the cost of the program fees and may help you with travel expenses such as flights. Also, begin to look in unusual areas for funding. I always suggest going to Career Services on campus and seeing if they have an unpaid internship stipend. Sometimes, it's automatic while others may be competitive. Try going to networking events as well. Perhaps there's a local business owner that would be interested in sponsoring or donating some funds to your experience. Make sure to always highlight how this experience will have a positive impact on you, your community, and even the world at large. People will not only listen, but they'll offer up resources and even funds.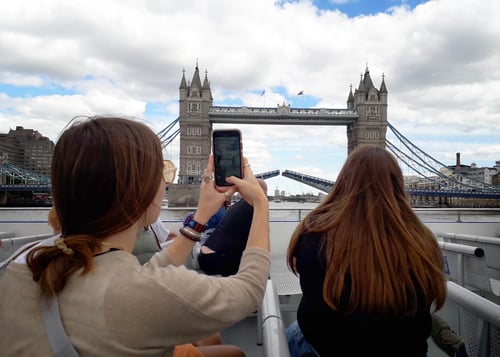 2.) There's Culture Shock and Then There's Culture Lighting Strikes
It's almost inevitable that whenever you travel somewhere new, you'll experience some culture shock. This usually means you will suddenly have to shift your perspective and your habits/behaviors to acclimate to the new setting you have recently entered. I'm not recommending changing your values or identities. Those are near and dear and make you who you are. However, you may need to learn new words, phrases, gestures, habits, and traditions to receive a hospitable experience.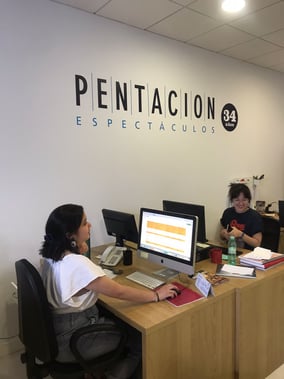 When you're in a workplace, these cultural differences often go from shocking to striking very quickly because much more is on the line. Even though you're in an internship learning experience, you will still have to be a professional and report to a supervisor. You are also considered an employee, so that means if you are not adhering to company policy, you could be fired. A poor interaction at a bakery in France won't ruin your abroad experience, but a couple of poor interactions with your supervisor in France could easily turn into a nightmare of miscommunications and unwanted stress.

To avoid this and flourish, spend time learning and discovering what the cultural differences may be in the workplace. Use your advisors, resident directors, and location staff to help guide you through any culture clash and provide feedback to you if you ever have any concerns. Try learning some of the language if you're in a country that speaks a different language. While fluency is not required to do many internships abroad, learning the basic greetings demonstrate respect for the country and culture.
Finally, if this is your first time traveling abroad, pick a location that will feel a little challenging but most often not overwhelming. Each city and country have a different flavor, and different locations provide different levels of comfort, thus for first time travelers interning with us we provide additional supports, resources, that may make you feel a bit more comfortable. I cannot stress this enough - communicate your needs, your concerns, and your expectations during the entire process. The more you communicate, the more resources can be made available to you to feel comfortable with the uncomfortable. 3.) Choreographing College
Choreography is the art of sequencing steps and movements for a period of time to tell a story. Much of your time in college will be a highly choreographed piece. I mean look at how you have to get up at 6am in November to register for that course that only takes 10 students every two years and suddenly, your internet stops working (true story – I almost didn't complete a minor because of this).
You must be clear about what you want to get out of college. Sure, you want to walk away with a degree. However, that degree is just a physical representation of your entire learning process for four years. At this point in society, very rarely can someone just say, "I have a degree in Business Administration from XYZ University," and you're hired or even admitted into a masters or doctoral program. You need to be able to tell the story of your college experience, which will take some choreography. Doing an internship abroad or even studying abroad will take intricate sequencing and swift movement to fit in the four-year timeframe. As soon as you step on campus, begin having conversations with upperclassmen and your advisors to find out what the best and easiest course of action is to get abroad. Thousands of people have done it before you, so don't start your choreography from scratch. That being said, if you're so moved to go into a new and exciting direction, follow that inspiration. If you need some extra motivation, try reading or re-reading the Alchemist which is a fabulous and easy read about pursuing your dreams and going on a journey.
Once you have your choreography figured out, begin practicing it. Start preparing, begin researching potential program options and locations, begin applying for scholarships, tell people you are going abroad - this will help to keep you accountable while you launch faster into your internship process and create a smoother pre-departure experience.
——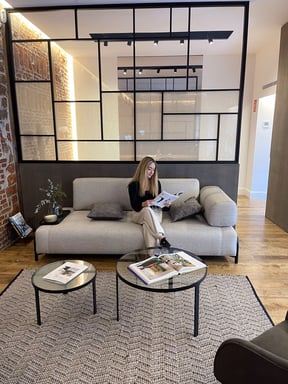 Interning abroad will challenge you, but the best experiences in life will. Challenges are not meant to hinder or hurt, but more so develop muscles that may have never been used before. I like the metaphor of the caterpillar in the cocoon. For a butterfly to have the strength to fly, it needs to struggle and fight its way out of the cocoon, so it builds strength in its body and wings to fly once it breaks free. If someone comes along and removes the butterfly from the cocoon before this struggle, the butterfly will not be able to fly.
So here it is, follow these three pieces of advice and you'll be soaring to new learning experience abroad in no time:
Don't make money the story. Make your journey the story.
Communicate your needs, expectations, and hesitations to navigate culture shock.
Work those mind muscles choreograph your way to an internship abroad.