You have your luggage ready and are more excited than you've ever been: your London adventure is about to start! But wait, did you think about your budget? Did you take some time to calculate the amount you will need while interning abroad?
Before immersing yourself into one of the most beautiful experiences of your life, let's make sure that you have your finances under control. London is a huge metropolis for business, art, and opportunity - which means living there can be costly. No one should go broke living in a city that can be affordable - especially with the right tips and tricks.
I came to London in 2007, also for an internship, and can honestly say my budget was extremely low. It was my first time in London, so I was really excited about doing a lot of things, but I knew my money was limited. Taking all that into consideration, I decided to spend some time planning out my budget. This was a key exercise that allowed me to get the most of what I had and ultimately allowed me to have one of the best periods of my life (and without missing out a thing)!
I know budgeting can be tedious, so to make your life easier, here are some of my tips and tricks that will make your time in London easier on your wallet.
Currency
The Great Britain Pound is also referred to as pound sterling or GBP for short. It's a floating exchange rate which means that its value fluctuates. Checking the exchange rate between the pound and the currency you normally use is something you'll want to do before you leave and always be aware of during your time in London as rates can change daily.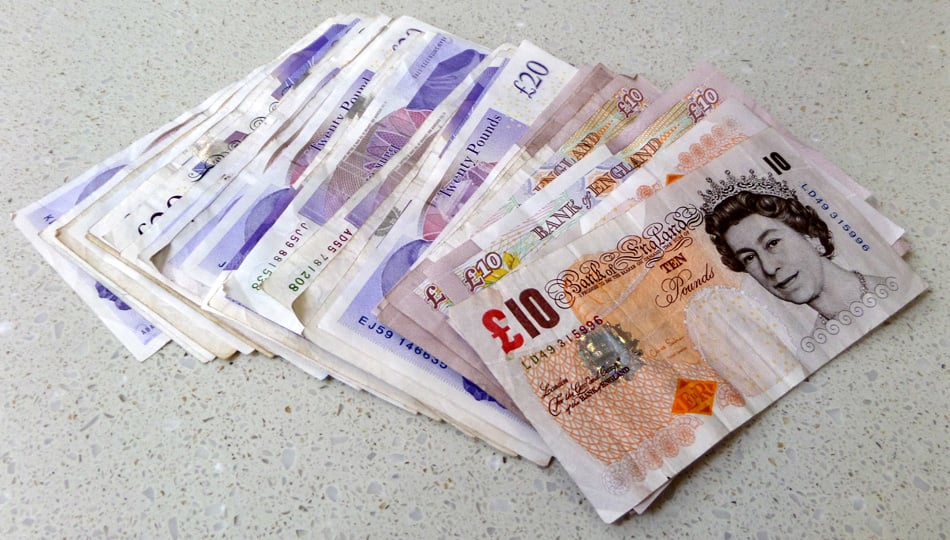 Nowadays, we can pay with a card (and even with a phone or a watch), but just in case bring some coins and notes with you at the beginning. The best option is to exchange your money before coming to London. We suggest bringing £200 to cover a cab and anything you might need those first few days. If you prefer to exchange money when you first arrive, there are a few ways:
Try to avoid airport currency exchanges. Airport kiosks tend to set unfavorable exchange rates and higher commission (that's the price you pay for convenience).
There are numerous places where you can exchange money. Some popular foreign exchange companies are Travelex, Moneycorp, and Leftover Currency.
Some international banks may offer free withdrawals from their ATMs worldwide, which is really convenient. Citibank and HSBC offer this feature.
TIP: Getting a Revolut or Monzo card can be the most economical option when spending time abroad. These cards don't charge any fees, and you can use them almost everywhere in the world.
Keeping track of your expenses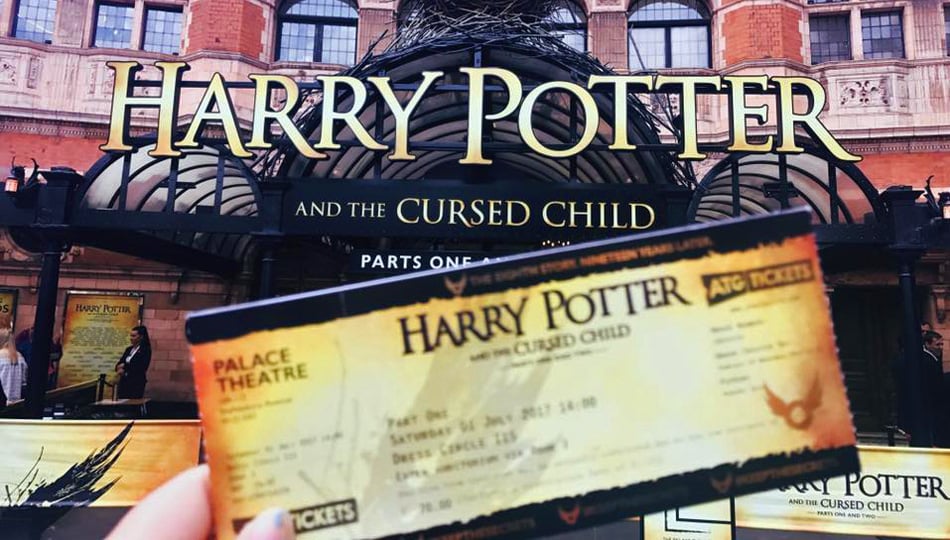 Keeping track of how much you spend is key if you want to stay on budget. Also, if you know that you spend a lot on certain items, you will make sure that you allocate enough pound for it. Some ways to keep track:
Use Revolut or Monzo cards. They automatically keep track of what you spend, and you will always have this info on your phone.
Have an excel sheet (just for those that are adventurous and want to be tech-free).
TIP: As you track your monthly expenses, always have it in mind to find ways to create room for positive change in your spending.
Transportation
This city is huge! While in London, you will need to be ready for daily commuting. You will frequently be using public transport (tube and buses), and on the first day you arrive, you'll need an Oyster card. Transport prices will depend on the zone and time you travel, so make sure you check where your internship placement is located is to get the correct information.
Uber works well in London, but don't rely on it. It could become a big expense at the end of your stay, so make sure that you use it when it is worth it (sometimes it takes less time to get to places using public transport).
TIP: Save some money by always walking to the nearest tube station. It's also a great way to stay in shape.
Cellphone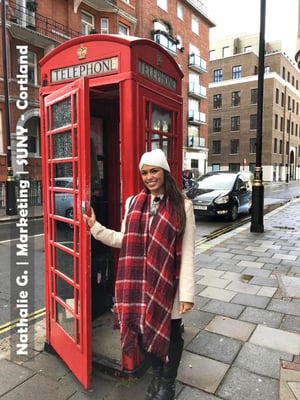 We require all of our interns to have a local number. The easiest way to get a UK number is by purchasing a SIM card when you arrive. Getting a UK SIM card is more convenient and cheaper than roaming on your domestic SIM card. Having a local number to give to colleagues and contacts is always more professional than giving them a number from another country. It also makes it easier for our on site staff to contact you.
Prices can start at £10 for one month's usage on a local SIM card (and this will also cover any usage in other European countries), and the process of picking up a pre-paid SIM card is straightforward. You can order them online, but the easiest way to get one is to simply purchase a new card in-person. Some of the most popular providers you can use are EE, O2, Three, and Vodafone.
In terms of the internet, if you're looking to get connected without using your cell phone data connection, many locations now offer free wi-fi (including coffee shops, grocery stores, train stations, and more).
TIP: For those that want to keep their home phone number working, you can also buy a burner phone for less than 20 pounds!
Food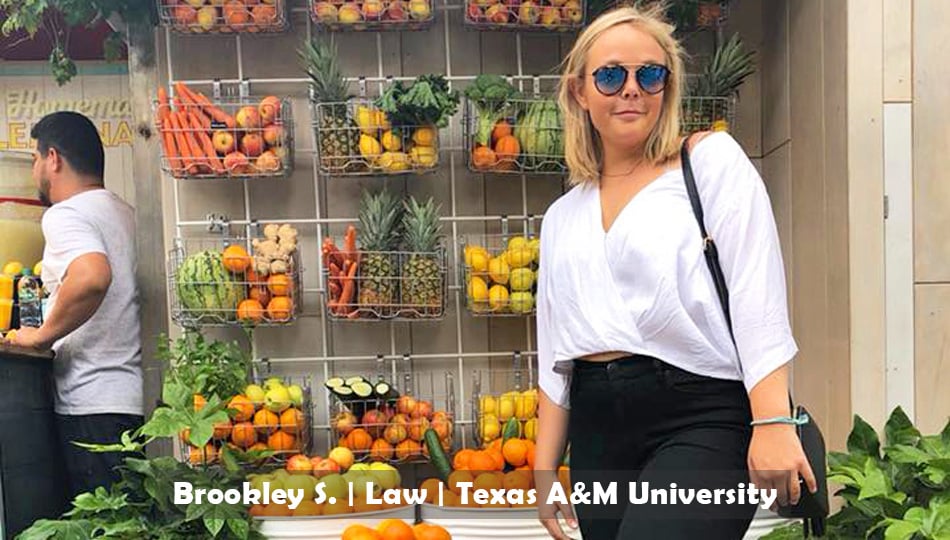 Controlling the amount of money that you spend on food can make a huge difference on your budget. Most of us tend to buy packed food or eat out every day, but we all know that getting food from the supermarket and cooking at home can save us a lot of money (and help us stay healthy).

If you like to cook, great! Cooking is easier for you to be on a budget, and the average amount you will spend will be 60-70 pounds per week. You will find many different supermarkets in London: Tesco, Sainsbury's, Aldi, Asda, Marks & Spencer, and Waitrose. But no need to get stressed trying to choose one! My Supermarket will help you find the best one for your needs.

TIP: Never shop on an empty stomach. Make a shopping list, and stick to it!
Eating out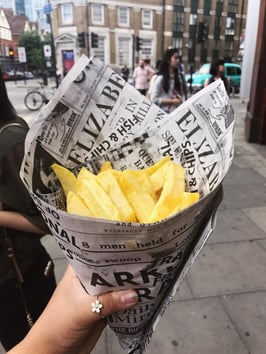 Obviously eating out is something you'll want to do in London. If you are a foodie, this is the place to be. You will be able to try many different types of food and experience infinite dishes and flavors from all around the world. Just make sure you don't do it every day (that will also make it be a more special and enjoyable experience).
The prices can vary, but the average pub meal ranges from 8 to 12 pounds, and a restaurant meal can range from 15 to 25 pounds.

TIP: Visit London street markets. You can eat fairly cheap there, and you will be able to try many different kinds of food!
Attractions
Simon Johnson said, "tired of London, tired of life." There are so many things to do in London that you will never get bored. Even after eight years, I'm still finding new things to do and experience.
Here a list of the most famous attractions and their prices:
Tower of London: £27.00
London Eye: £28.00
St. Paul's Cathedral: £18.00
Buckingham Palace: £23.00
Westminster Abbey: £22.00
British Museum: Free
Victoria and Albert Museum: Free
National Gallery: Free
Imperial War Museum: Free
Tate Modern: Free
Natural History Museum: Free
Walking Tours: Free (but you should tip the guides)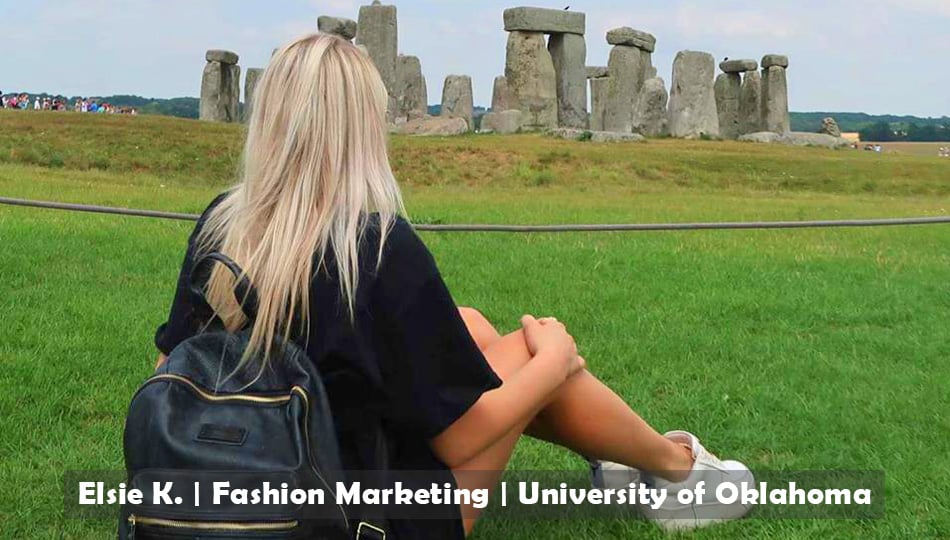 If you like to visit other cities, it's also really cheap to travel outside London. You can go to places like Brighton, Cambridge, Oxford, Canterbury, and Stonehenge for a day trip. If you want to be more adventurous, you can travel to other countries and visit cities like Paris, Brussels, Amsterdam, and almost anywhere in Europe for not much if you buy the tickets in advance.
Free things to do
There are a lot of things to do for free in London. You will always have a museum to see, a park to have a relaxing walk in, a street food market to grab something cheap to eat, a free networking event, a tour around the city, and much more.
TIP: The majority of the time you can get discounts if you are a student and if you want to go together with other people, you can get group discounts. Always ask before you buy the tickets!
The cost of London can be intimidating at first, but if you plan ahead and use my helpful tips, you'll be able to enjoy your international internship without missing a thing. Happy budgeting!
Schedule a call today with one of our admissions counselors to discuss all the possibilities London holds. We'll get to know you, your background, and future career goals to find the perfect internship for you.