It's that time of year; more and more rainbows are rolling out at your local Targets and even pasted on plastic mouthwash containers.

Pride is everywhere in the United States, which is completely different from over a decade ago. Gay marriage existed in only select states, Queer Eye for the Straight Guy featured gay men that happened to fit most stereotypes, and many subcultures of the LGBTQ+ were generally unknown to the public at large.

It wasn't unusual for people from this community to escape to international locations where gender and fashion seemed more fluid - Spain, Italy, and France - just to name a few.

As the U.S. has generally become more progressive in LGBTQ+ rights and certainly enjoys the commercialism, what is the rest of the world doing?

Why do people from these communities all over the world flock to large cities to participate in lavish parades, attend wild parties, and often spend sleepless nights reciting favorite movie/tv lines and dancing to the divas of the past and present?

It's quite simple. They feel at home.
International communities simply understand everyone's differences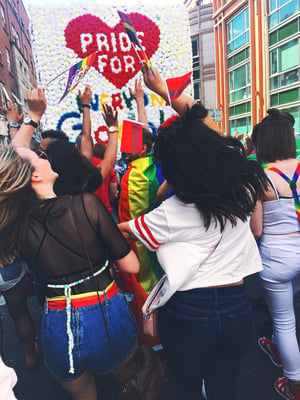 If you're part of the LGBTQ+ community, it's instantly understood from the community that you experienced something different.
Unlike 90% of people growing up around you, you likely found yourself drawn to different hobbies, interests, feelings, or people. You may have felt a bit different - kind of what you would assume someone with a superhero power or a Muggle/No-Maj wizard or witch may feel. Just an inkling that something is a bit different.
But this is where the beauty of traveling internationally comes in. There's an instant brotherhood/sisterhood/Queerhood (my own term - thank you very much) formed and new bonds and friendships created. It's an easy way to break the ice. Even within the LGBTQ+ community, there are smaller and more intimate communities.
For instance, in Washington, D.C. there's a vibrant club sports scene where queer men and women play flag football, kickball, softball, soccer, and even row! Meanwhile in New York City, the drag scene is fierce and competitive, but lifelong friendships are often formed between those people enjoying the art of performance, make-up, and characterization.
Major cities around the world welcome the LGBTQ+ nation in their own way, and Pride Month celebrations are in full force with Pride parades and events you won't want to miss.
New York City, United States
As the U.S. continues to welcome the LGBTQ+ community more and more, it's no surprise New York City is a linchpin to this movement. New York City has one of the largest LGBTQ+ populations in the world, and the gay and lesbian culture is part of NYC's identity.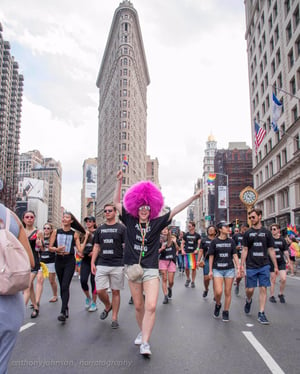 This year, NYC will be the host to WorldPride, a celebration of the LGBTQ+ international community -- and it is believed that this will be the largest international LGBTQ+ Pride celebration held in history!
While Pride is being celebrated from June 28th until June 30th, there is an event for everyone (the benefit of being in such a large and diverse city). From "Gaymer" events to living luxuriously with the Fire Island crowd, it will be hard not to move without seeing rainbows and glitter.
NYC was chosen as this year's select location since it is also the 50th anniversary of a major turning point in the gay rights movement - the Stonewall Riots. New York City has been preparing for this large scale Pride Event (it easily is expected to draw upwards of 3 million people) all year with various exhibits, parties, and fundraising events.
Check out NYC Pride public events you can change, but there will certainly be multiple large-scale, ticket only events that will draw crowds as well.
London, England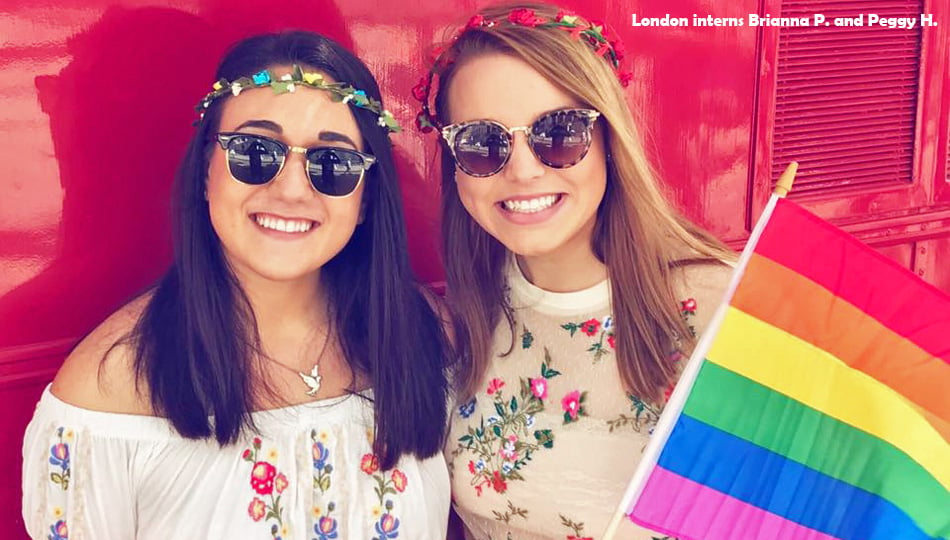 London, a global metropolitan city, brings together people of all genders, ethnicities, and sexualities. Since the beginning of the 21st century, England has increasingly strengthened support for the LGBTQ+ community and rights, legalizing same-sex marriage in 2014.
"God save the Queen" takes on a different meaning during Pride as the Drag heels hit the cobblestone alleys of London. Pride London is a month long experience that begins June 8th and ends with a glorious, over the top parade on July 6th.
Billy Porter, most recently known for his role on the Netflix show Pose and also a Tony Award-winning actor for his portrayal of a drag queen in Kinky Boots, will be the closing event. Of course, other celebrities will be sprinkled all over the different venues such as drag queens from RuPaul's Drag Race and will obviously be a draw to celebrities visiting the U.K. for holiday.
Most of Pride in London events will be held in the following venues (which are free!):
Trafalgar Square
Women's Stage
Cabaret Stage
World Area Stage in Golden Square
Sydney, Australia
Next, we visit one of the friendliest places on earth for the LGBTQ+ community. Australia means lots of beaches, which translates to flashy trunks and speedos, outdoor festivals, and never ending fun.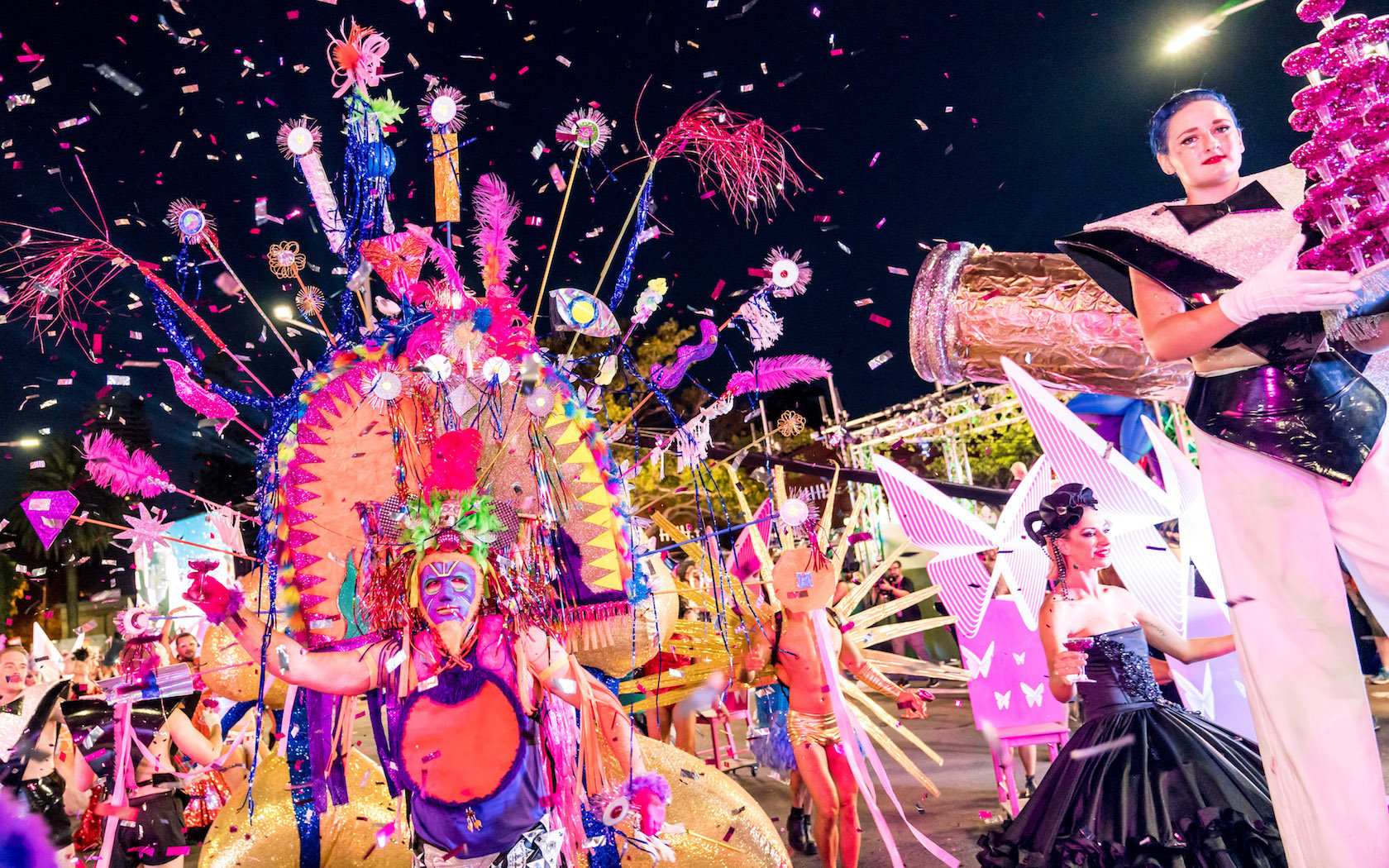 While Sydney Pride is celebrated in June like the rest of the world, their ideal weather is in January and February, so Mardi Gras (end of February) gets flashy and Sydneysiders celebrate Pride events during peak weather.
Oxford Street in Darlinghurst is the main gay district, meaning it draws the community to live there and also LGBTQ+ entrepreneurs and business owners to set up shop. Surry Hills and Newtown come in as a close second, where the community also particularly enjoys its visibility. Most of the bars, cafes, and businesses sport rainbow 'Safe Place' sticker to encourage same-sex couples to enjoy a date night without the fear of any comment.
Also, Australia has been progressive with equal rights -- discrimination on the basis of sexual orientation or gender identity/expression is strictly prohibited. So Sydney welcomes the LGBTQ+ community with open arms!
Paris, France
Ah, gay Paris! Whichever meaning you choose. Parisians are known as being open-minded, and this shouldn't be surprising as the city attracts fashionistas and artists from all over the world.
Side Note: It should be noted that not all LGBTQ+ are attracted to fashion and art. This tends to be a stereotype simply because musicians, artists, and designers were accepted into society more quickly than perhaps business owners, athletes, teachers, military, etc. Pride is a celebration of where we came from and enjoying the right to be in the open, so it is accessible to everyone.
It may be more difficult to differentiate the gay crowd from the straight crowd in Paris, because everyone has adopted a strong sense of style and takes care of their looks. Venturing into the gayborhood of "The Marais" can be a starter for someone looking to meet someone at a club or a bar.
Like many major cities across the world, Paris will be hosting their annual Paris Pride Fortnight and Gay Pride parade, la Marche des fiertés on Saturday, June 29th. The parade will go from Concorde to Republique. Most likely half a million people will be in attendance.
Barcelona, Spain
Spain is one of the most LGBTQ friendly countries in the world -- legalizing both same-sex marriage and adoption rights for same-sex couples in 2005 (4th country to do so). With an abundance or gorgeous people and gorgeous beaches, Barcelona has a vibrant gay and lesbian scene.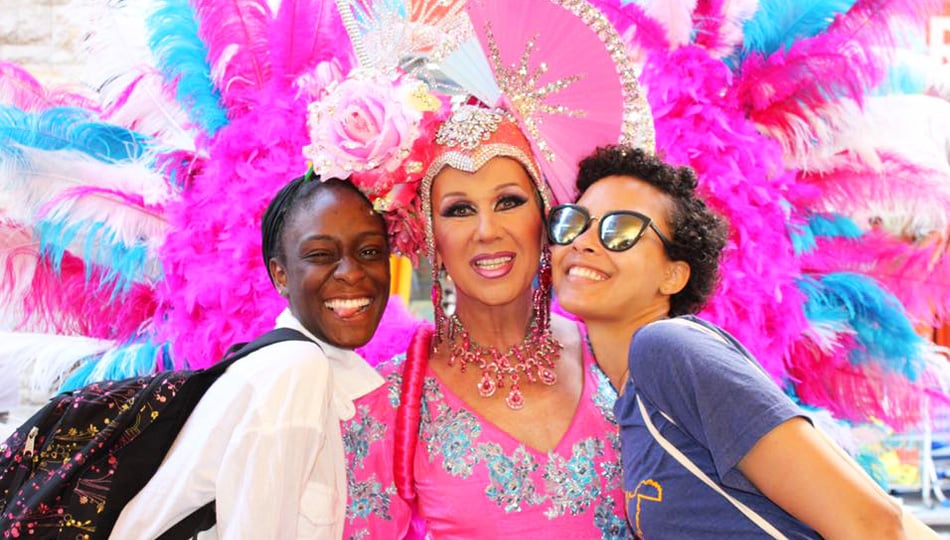 June 29th strikes again! Barcelona pays tribute to the Stonewall Riots, which they acknowledge as the moment in LGBTQ+ history that started a movement. A Pride parade will hit the streets of beautiful Barcelona followed by parties throughout the city.
However, a day on the beach may be a great alternative to yet another party. There are two gay beaches that are suggested: Platja de Sant Sebastià and Platja de la Mar Bella.
Sant Sebastià tends to be a bit more tourist and family friendly, while Mar Bella enjoys its status as a clothing optional beach. In the district of Eixample or "Gayxample" as the locals say, gay-friendly bars and restaurants are popular, but are not targeted at just the LGBTQ+ community.
Strengthening LGBTQ+ Community
There's always a community ready to accept you, and to many first time travelers, it may come as a surprise how quickly you integrate into an international community.
Events such as Pride, which celebrates diversity and the history of equal rights and love, are not just limited to LGBTQ+ community. They are a symbol of freedom and visibility to the world. Enjoy how far we've come and how far we can go.