It's that time of year! Television Primetime is coming off of their summer hiatus (primarily because the rest of the world is traveling) and streaming into our living rooms. Between on demand, Netflix, Amazon, Hulu, and now Disney+, the television scene is sizzling!
Reality shows are becoming increasingly popular, but have you ever considered what reality show might say about your travel persona? Press play and find yourself living the reality abroad.
Barcelona - Dancing with the Stars
Five, six, seven, eight! Step, kick, roll the hips, and you're on your way to Latin dancing. Spain has a vibrant dancing community, and professional ballroom dancers would love to fly to the streets of Spain do some of the Latin classics such as the Paso Doble, Samba, Mambo, or the Cha-Cha.
Barcelona is electrifying, which is usually a term eccentric dance judge Bruno, reserves for a 10 out of 10 performance. If you're looking to make a lifelong friend, get a new professional experience, and learn to dance - head to this area of Spain. Beaches, mountains, architecture, and celebrity looks are wrapped into the Barcelona all-inclusive package.
A matter of fact, Olympic medalist, Dancing with the Stars winner, and national treasure Adam Rippon was spotted taking a selfie in front of La Sagrada Familia this past summer probably accompanied with his Finnish boyfriend. Barcelona is filled with movement, music, and a thriving international community. Make a leap and dance your way to the stars!
Paris - The Bachelor/The Bachelorette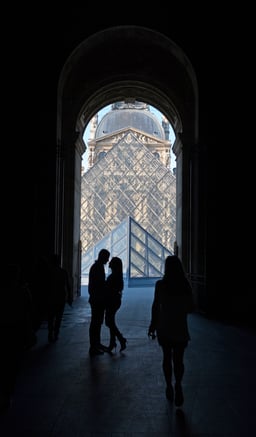 This is a no brainer. The city of love and romance? Of course fans of The Bachelor and The Bachelorette will want to head to Paris.
Paris is the standard for any elaborate honeymoon, proposal, or maybe even a date if you find yourself in an excess of funds. If you're looking for a quiet and quaint date night, a café with freshly brewed coffee and handmade pastries may help cupid's arrow hit his target.
Or perhaps it's time to pop the question? Why not propose right in front of the Eiffel Tower to make for a photo-perfect memory? The Bachelor/Bachelorette plays right into the romantic clichés, but seriously, who wouldn't want champagne and roses while picnicking in sprawling parks with fresh baguettes baking in a nearby bakery?
Florence - Master Chef, Jr.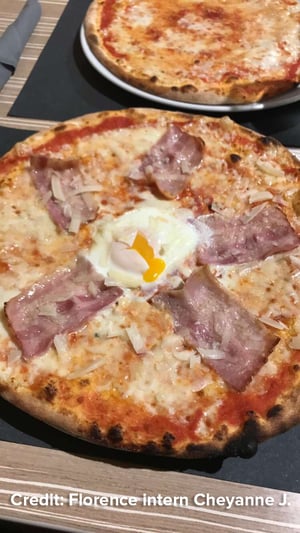 Florence is the perfect place for a first time traveler! Easy to walk and navigate, Florence offers a rich history and even richer food. If you're a fan of Master Chef, Jr. you may find yourself having a similar experience traveling abroad for the first time.
Gordon Ramsay, the notoriously foul-mouthed chef, is astoundingly gentle and fatherlike to everyone on the show. Despite their age, these kids are TALENTED. Most adults probably have no idea how to create a souffle or filet a fresh cut of meat, yet these youngsters manage to make the impossible, possible.
Traveling for the first time can be a similar experience. Much like Gordon Ramsay, the idea of heading abroad may seem terrifying, but you'll be pleasantly surprised by the warmth and support you receive from fellow travelers and locals. Just like these kids, take some time to learn a new skill (Italian, perhaps?) and take a leap into a new culture.
Milan - Project Runway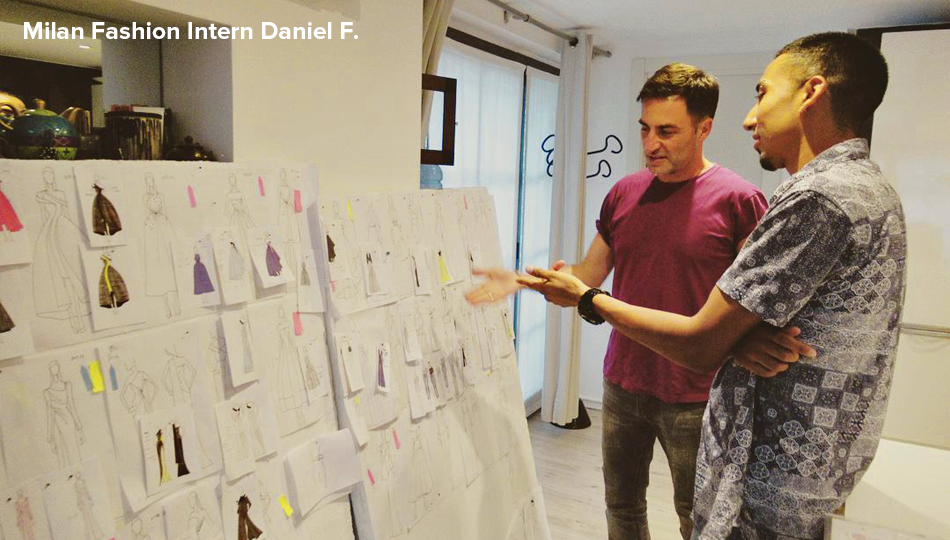 Viewers get a direct insight into the competitive nature of the Fashion industry through Project Runway. Going on for its 17th season with Christian Siriano heading as the mentor for contestants, Project Runway is a "must watch" for anyone serious about fashion design. And obviously, Milan is a "go to" location for anyone breaking into the fashion world.
Also, fun fact, Siriano is originally from Annapolis, Maryland - where Global Experiences was founded and headquarters are currently located.
Designers are given unique obstacles, detailed tasks, and huge workloads to come out on top. The competition can be brutal, but the experience is rewarding. Interning in Milan will not be as intense as what a competitor from Project Runway will face, but it will require focus and the desire to be the best.
London - X Factor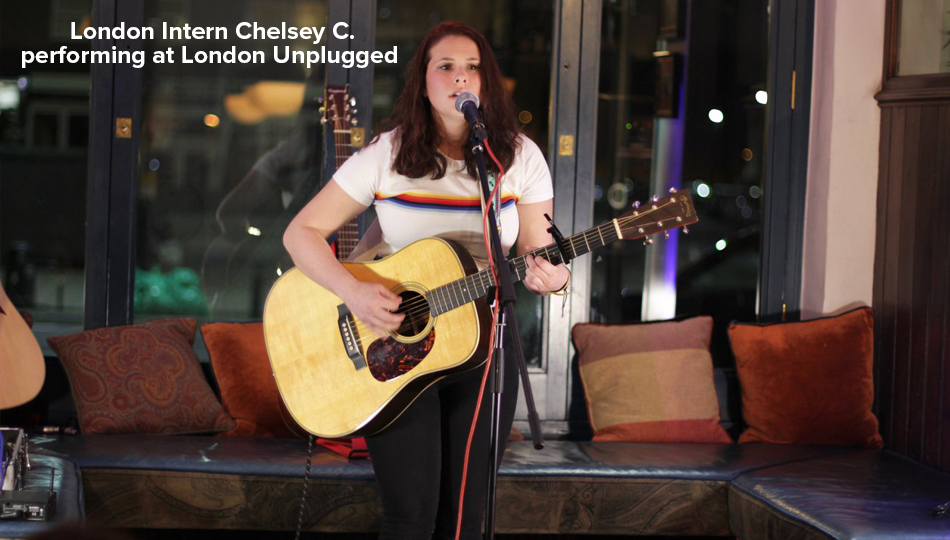 London is one of the oldest and most diverse global hubs. With people from every age and background coming together to do business, London turns into a whimsical array of talent and personality.
Fans of The X Factor will identify strongly with this city since X Factor started in England and has the notoriously sharp-tongued judge, Simon Cowell, a memorable presence as he decides whether or not people are worth his time and money.
London also enjoys a vibrant entertainment community with theatre, music, and film establishing firm roots into the economy. Much like The X Factor, a fast-paced and "never know what you're going to get" atmosphere rule regal London.
Dublin - Shark Tank
Dublin has been a tech magnet in recent years as lax tax rules have encouraged Apple and Google to make major headquarters in this quaint and friendly city. Because of big tech, smaller startups keep popping up and often survive to create some kind of new product or service.
Shark Tank has this vibe - a show which encourages young entrepreneurs and business owners to get significant investment angel investors. Shark Tank is intriguing to watch as many audience members groan "why didn't I think of that?" Here, we see ideas come to life and become real, which Dublin has been doing for many people as of late.
And of course, craft and unique beer has been popular with the millennial crowd, so why not stop at the Guinness factory after a long day's work at that new startup? Even though Guinness has been around for hundreds of years, their brewery is constantly innovating and creating new brews. Sometimes, some beers are simply labeled as test and a number to see how the crowd likes it.
New York City - Real Housewives of NYC
The Big Apple is filled with even bigger personalities. Fashion, real estate, and show biz fly faster than taxis in New York City and the Real Housewives are often at the helm of luxurious whims.
In recent seasons, we see Luann struggle with addiction while also managing to create her own cabaret and rumor has it, star in the Broadway classic Chicago. Bethenny seduces the entrepreneurial spirit with her SkinnyGirl beverage line (watch her interview above), which has been gaining popularity with the "fit and fun" crowd. Ramona also dips her toes in the cosmetics industry with her signature Ageless collection, which she enjoys testing through serial dating.
Fan-favorite Dorinda gives us a glimpse into luxury property buying as her quirky realtor closes on an upscale Manhattan apartment. This one should be of particular interest to anyone reading this article - Sonja is looking for interns! While unpaid, they live like royalty and often make Sonja's palace their home as they learn to navigate her whims and more difficult, her moods. A fan of the of The Real Housewives of NYC will move to the city that never sleeps to work hard and play even harder.
Washington D.C. - Real Housewives of Potomac
Washington, D.C. is a hotbed for political drama. With the two major parties gearing up for yet another election season, sparks are going to fly.
To parallel the head-butting of Republicans and Democrats, the Real Housewives of Potomac have had a fiery season. Ashley has been the center of unwanted attention as her husband deflects allegations and legal difficulties. Meanwhile, Candiace is attempting to navigate the waters of her new marriage while also dealing with her unbearable mother. Gizelle and Karen are certainly enjoying using their rhetoric to cause friction between friends and foes.
Potomac always shows sweeping views of DC, Maryland, and Virginia as most of the cast lives in different areas. If you want to get acquainted with the views and landscapes of the National Capital and a taste of a smaller scale political showdown, turn your eyes to The Real Housewives of the Potomac.
San José - Survivor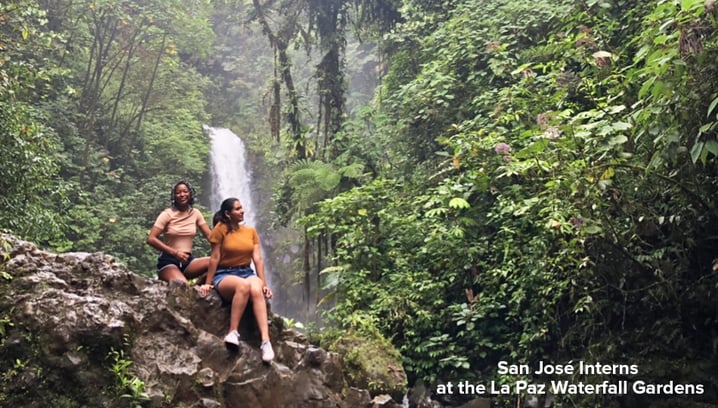 Tropical rainforests, exotic animals, and remote beaches are a signature of nearly every season of the original reality show, Survivor. Costa Rica will satisfy the thirst for adventure for thrill seekers and the ambitious alike. The volcanoes and coffee beans are not the only thing bursting with energy. The booming business and tourist industries are drawing professionals and vacationers into the same sphere.
Much like contestants on the show, Costa Rica has learned to utilize its natural resources to leverage all natural energy. Costa Rica nearly relies on all green energy, which makes it an engineering marvel to the sustainable crowd. Of course, sandy beaches and crazy critters are treasured among the locals.
While Survivor can be tough on contestants, the views, experiences, and skills they walk away make them standouts in a competitive world. Anyone interning in San Jose will walk away with the same.
Sydney - Below Deck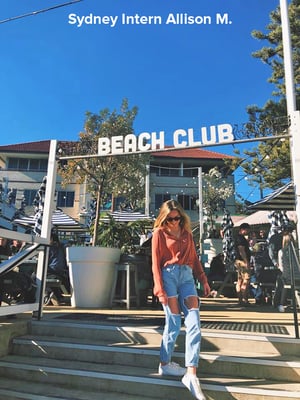 Although Below Deck primarily takes place in the Caribbean and Below Deck: Mediterranean sticks to...well the Mediterranean, the boating and beach culture of Australia may resonate with fans of this show. Hannah Ferrier, the chief stew of Mediterranean hails from Sydney, so viewers get an insight into how an Aussie takes charge and parties when guests leave the boat.
Much like the rest of the crew, Australia enjoys embracing the international community with a friendly attitude. The more travel, the better. And boy, does yachting draw in the money! Guests throw large tips at the crew, which elicits some of the biggest grins we see on TV.
Sydney encourages a healthy flow of funds with it being an epicenter of economics and a major destination point for the entertainment industry. Head to Sydney and learn from the locals what it means to give excellent hospitality.
Where will you go?
Even though summer has come to a close and the Fall television line-up may be a bit overwhelming, hopefully a few of these suggestions will help you plan out your next summer adventure. Hop off the couch, grab your suitcase, and head to the airport (and yes, you can still watch the Housewives remotely from your iPad).