This scholarship isn't just an investment in me, but in the future of people that see me going this summer, they can realize that there are opportunities out there that you might not have realized back home.
International Internship Scholarship
As Kaley approaches graduation from Texas A&M University, she realized she had a choice: stay in the comfort of her small town in Texas or pursue a career opportunity overseas. This is a decision many students face at this age. They are overwhelmed with decisions and financial loans that can become discouraged to follow their dreams. However, when given the right opportunity, they can soar.
This is what inspired Global Experiences (GE) to launch the Global Leader scholarship for women in January 2017. This is a part of its broader commitment to Generation Study Abroad, offering two scholarships valued at $2,500 each.
In partnership with STA Travel each of these awards would include a $500 STA travel voucher and the funds would benefit two female students attending an internship program in any of GE's 11 global cities in Summer 2017. The ideal candidate would be a first generation student and have demonstrated leadership, advocacy, community building in women's empowerment, political or social issues. GE's goal is to make a lasting global impact with this opportunity.
One of the first students to be awarded this scholarship is Kaley M. a junior majoring in Agricultural Communications and Journalism at Texas A&M University in College Station, Texas.
Professional Development: Kaley's Journey
Tip: There is an amazing amount of scholarships offered every year to college students. Search Google for outside scholarships and learn how you can be awarded.
Kaley has a deep appreciation of public service and a robust list of experiences on and off campus. Through her work with Student Government Kaley took steps to create a sexual assault sub-committee. As chair, she initiated legislation to investigate, develop action plans as appropriate and work to implement initiatives regarding sexual assault awareness, prevention, and response on campus and in the surrounding area.
Kaley is not only using this opportunity to push herself to the next level in her personal and career growth but also as an opportunity to inspire others. Coming from a small town, she insists that, "you don't always have to go home and work in your hometown right after you graduate, you can go and do something that you've been dreaming about, you can set your mind to it because it can be something that you don't really know that you're capable of unless you try."
Her ultimate professional goal is to be the liaison to the U.S. president from the Department of Agriculture, or to be a Texas State Representative. She can't wait to be "exposed to a different country's politics and culture," and realizes the experience will "allow [her] to get out of [her] comfort zone and see another country's perspective."
Based on Kaley's goals Global Experiences has matched her with a Government/Politics internship with the Irish Government where she will working directly with an elected member of Parliament. Kaley is most looking forward to "seeing a different country's decisions for the betterment of their country is really going to help me understand diplomatic relations."
When asked what this scholarship has done for Kaley professionally and personally she expressed her gratitude towards Global Experiences. She is grateful that, "The GE (Global Experiences) team believed in me and had the confidence that I was going to make a difference this summer that they would invest that money into me, which made it all worthwhile."
Professional Development: Jillian's Journey
Jillian P., a sophomore Mass Communications major at Towson University in Towson, Maryland is the second scholarship winner.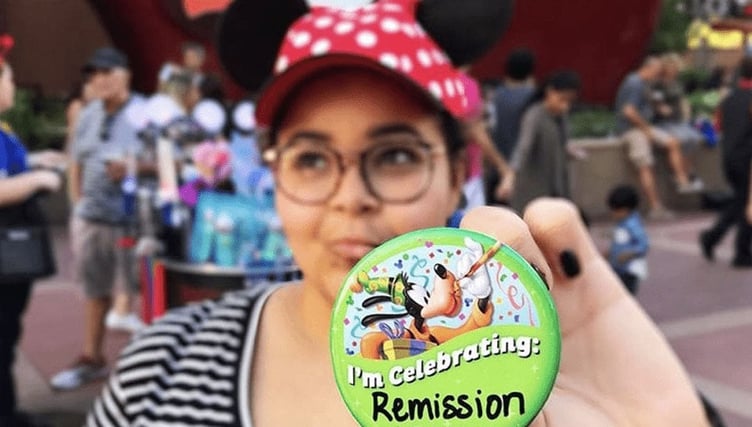 "I am definitely really excited to push myself out of my comfort zone. I'm usually one that tries to stick with friends and family and what I know, but I'm really excited to have a new experience that way."
Being diagnosed with leukemia before her sophomore year, Jillian has not had a "normal" university experience she has already impacted the world around her.
As a leader in the campus Greek Life, Jillian has a focus on philanthropy and her own personal nonprofit career goals in mind. "I've really tried to immerse myself with experiences that not only help me but also help other people."
Her essay shared her desire to continue this dream. "My goal is to start a nonprofit that addresses some of the gaps missing in age-appropriate resources and support for cancer patients whose age lies in the gray area between adult and pediatric oncology treatment." The world is her oyster, and her dreams with this non-profit will go beyond local, even international.
Jillian will be fulfilling an internship non-profit organization for this summer, a non-profit organization that has been providing services to people with substance abuse problems in London for over 40 years.
Jillian's community service is her true passion and she's looking forward to continue her contributions, especially in the healthcare sector. She hopes to learn everything that she can, through "every different aspect of every different department in a non-profit" so she can bring it back home and have a new and exciting approach to this career after graduation.
When asked what this scholarship means to her, Jillian noted that it's amazing to be able to "learn firsthand, not just in the classroom what exactly it takes (to succeed) because eventually my goal is to hopefully start my own non-profit organization."
Women Leading the World
This scholarship was created not just to change the lives of the young women being honored but also to leave a global impact.
"The importance of women's issues is not a new one, and empowering women leaders in all fields will be essential for making the world a better place in the 21st century. Global Experiences' participants are also about 75% women and we feel that we have a responsibility to promote and encourage the type of ideas that will help expand opportunities in leadership in the US and abroad." Co-founder and CEO Emily Merson Reilly
With more than 25 applications, the scholarship committee was introduced to young women from around the world and two were absolute standouts, and our award recipients. The Global Experiences Team commends Jillian's and Kaley's commitment to advocacy and is excited to honor them as Global Leaders. We can't wait to see what they will do this summer abroad!
Read more about the event that kickstarted the Global Leaders scholarship in this article with The PIE News.