You've been approved, the visa process is complete, the long flight over the Pacific behind you. You are in Shanghai! Now what?
Your brain is roaring with all the new sights and smells and sounds. You're battling jet-lag like you've never experienced before. And you're eagerly awaiting your first day of your internship. Below are ten suggestions of activities and meals, must-see-sights, and true Shanghai enclaves to help you learn about your new city. With these ideas, you'll be a local in the pearl of the Orient in no time.
The Bund

Yes, this is the most iconic viewpoint in all of Shanghai, but seeing it is an absolute must. A mile-long stretch of Zhongshan Rd on the west bank of the Hangpu River, The Bund offers visitors an uninhibited viewpoint of the Pudong Financial District. A city with 241 skyscrapers (only 8 less than Dubai) many of these glistening monuments to modernity are located in Pudong. None are more remarkable, or more iconic, than the Shanghai Tower.
Its name has Persian origins and reflects the diverse peoples who once called this area home. Until the Cultural Revolution of the 1960's, The Bund was home to European and American banks and trading houses. Filled with colonial-era architecture, The Bund was renovated and promoted heavily in the 1990's to boost tourism in Shanghai.
The Peace Hotel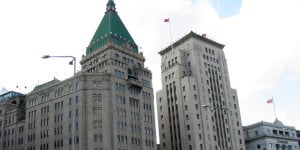 In need of a break after all those skyscrapers? Head to the historic Peace Hotel, conveniently located on Zhongshan Rd. Built in the mid-1950's, the hotel reflects the city's former Art Deco past, and is a great place to grab a drink and soak in some of the lost-era of Shanghai. One of the most famous hotels in the world, The Peace Hotel has a lovely rooftop restaurant that offers spectacular views of the Pudong skyscrapers. In addition, the Old Jazz Band has a long-standing residency in the hotel and is a great peek into the lost cultural artifacts of pre-Mao Shanghai. Whether you're looking for a midday break, or an evening of East-meets-West, The Peace Hotel is a unique peek into mid-20th Century Shanghai.
Tianzifang & The French Concession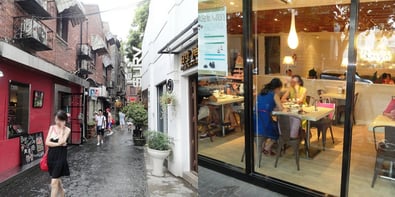 The French Concession is a multicultural hub and the center of Catholicism in Shanghai. In the aftermath of The Bolshevik Revolution in 1917, many Russians settled in this area of the city, fermenting its diverse populous. Within The French Concession is the labyrinth of winding alleyways, craft shops, café's, art studios, and remnants of Shikumen architecture known as Tianzifang. A neighborhood slated for demolition in 2006, articles in the New York Times, and protests by local business owners, turned it into a tourist destination. Hidden from the modern city around it, Tianzifang grew organically from the inside-out, and is an ideal place to escape the fast-paced energy of Shanghai. It can be reached via Line 9's Dapuqiao Station.
Propaganda Poster Art Centre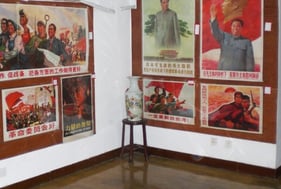 Within The French Concession is a tiny basement apartment on Huashan Rd that houses some of the best preserved Maoist-era propaganda posters in all of Shanghai. Owned by Mr. Yang Pei Ming, the collection features a number of Last-Piece-Posters from the Cultural Revolution and the Great Leap Forward. Mr. Ming started collecting the posters as a hobby in 1995 and now invites many foreign tourists, eager to understand Maoist China, into his gallery.
Noodle Shops
All this sightseeing and walking is bound to make any traveler crave some local sustenance. Shanghai is renowned for its wide-array of noodle shops. Noodle dishes and noodle soups are the basis of much of the diet throughout both China and the greater East Asian region, this is reflected in the diverse selection of noodle dishes found throughout Shanghai. Try them all - you're sure to find at least one that will suit every meal - even breakfast! Many of these can be found for under $2 (USD). By the end of your time in Shanghai, you'll be a pro at sidling into a tiny plastic stool and table and ordering up! Below are a few must-eats:
- Langzhou (Hand-pulled Noodles)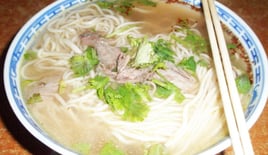 Perhpas the best bowl of noodles in Fangbang Lu, The Old City.
- Scallion Oil Noodles
Noodles are blanched then tossed with a sauce of charred scallions, salt, soy sauce & hot oil. Topped with crispy scallions
- Liang Pi (Cold-skin Noodles)
Near the Yu Gardens, these are ideal for the hot summer. Tossed with bean sprouts, chili, peanuts, vinegar, sugar, tofu bits & coriander.
- Mala Tang (Spicy Winter Soup)
Found all over Shanghai, this soup is packed with veggies, tofu & a ramen-like noodle. A savory broth bridges this soup with its Korean and Japanese counterparts.
Zhongshan Park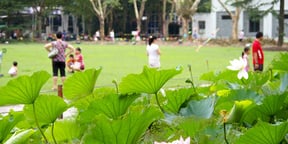 Escape the city for a bit within the confines of this centrally located park. Established in 1914, Zhongshan Park is filled with unique foliage and Chinese flowers, and is perfect for a quiet afternoon. Northwest of the Cloud Nine Skyscraper, Zhongshan Park can be reached by Lines 2, 3, and 4, exit at the Zhongshan Park Station.
Themed Walks
The excellent Time-Out Shanghai Blog has a massive assortment of themed walks that will introduce any traveler to Shanghai, and give them an in depth understanding of the nuances that make up the city. Below are a few recommendations.
- Lazlo Hudec's Art Deco Walk
A perfect way to experience a unique chapter in Shanghai's past via the buildings crafted by one of the city's most famous architects. People's Square Metro Station // 90 minute walk
- JG Ballard Walk
See Shanghai through the eyes of the British sci-fi author who penned the famous novel, Empire Of The Sun. Longlao Lu Metro Station // 2 hour walk
- Koreatown
Explore the enclave of one of Shanghai's dominant immigrant communities. Sample Korean cuisine, and listen to K-Pop blasting from a variety of shops. Hechuan Lu Metro Station // 90 minute walk
- Shanghai's Old Town
Weave through winding streets past 19th century buildings, and taste a wide-assortment of Shanghai street food. Dahijie Metro Station // 90 minute walk
- Behind The Bund
Escape the more touristy parts of The Bund with a peak into the lesser-visited neighborhoods of Shanghai. Yu Garden // 2 hour walk
Dongtai Lu "Antique" Market
Just up the road from Laoximen Station is an assortment of knick-knack shops selling watches, Communist-era posters, souvenirs, Maoist ramekins, 1970's Tin-Tin comics, and clothing. Barter with shop owners and make sure to check out the replica Terracotta Warriors and shops selling 1930's – 1970's-era Chinese suitcases. A perfect divergence for a few hours in the city.
Eat ShengJian Mantou
An absolute must-eat for most Shanghainese in the morning, ShengJian Mantou are pan-fried dumplings, typically filled with pork. Think of these as the equivalent of the Asian Croissant or the American Egg & Cheese sandwich. A portable snack, one order comes with four dumplings. Ideal for a walk to work, or for a winter-snack, the insides of the dumplings heat while cooking, resulting in an explosion of broth with each bite.
Ji Jang Amusement Park
A weird little diversion off Line 1, Ji Jang is an archaic amusement park surrounded by high-rise apartments. A snapshot of old-world Shanghai within the landscape of modernity, Ji Jang is highlighted by a 108-metre Ferris Wheel, a Loop-the-loop, 4D Theatre and a Motorbike Roller Coaster. Check out Joyland for a more placid atmosphere, and a break from the excitement of the larger park.
For more information please check out the Shanghai Internships page.