I am constantly searching for articles about networking to pin, tweet, and share with our interns because networking is (and always has been) vital to job hunting. While doing all this research, I realized that I personally found a few jobs through different forms of networking that I thought I should share.
When I graduated from the University of South Carolina (Go Gamecocks!) in 2011 with a degree in Public Relations I did not have job lined up. My friends in accounting, teaching, and graphic design all seemed to know their future prior to accepting their diploma, and there I was spending every evening in a slight panic filling out my resume on different company websites. Along with a massive amount of time I spent applying for positions online I also obtained job interviews through LinkedIn, networking events, and keeping in contact with friends from alumni groups.
My first networking experience: In college, I worked for 3 years at the student newspaper working as an office manager and advertising representative. This work was essential in shaping my job outlook and now I'm a massive advocate of all student media. If you are in journalism or communication you should be working at your student newspaper, radio, or TV station. During my time at the Daily Gamecock I attended a few conferences including the College Newspaper Business and Advertising Managers (CNBAM) conference. These conferences had opportunities to network and interview with established newspapers and media outlets around the country. I fully took advantage of this and interviewed with several companies ranging from large media groups like Alloy Media to small news-based technology startups. One of the companies that I interviewed with contacted me after graduation and I continued the job interview process with them in North Carolina. I ended up not taking the offer because the job and the city were not a good fit for my future career goals at the time, but I appreciated the time they took to meet with me.
The lesson: Even if you are not working on campus at an industry-related job you can still take advantage of networking events. Do research and get involved with industry organizations like the Public Relations Student Society Associations (PRSSA) and business fraternities. By your senior year you should have completed an internship as well. Take advantage of your university career center and use every opportunity to work on your interview skills through career fairs and networking events. No matter if you interviewed, or just had nice conversations with a representative, always, always, always follow up with a thank you email or letter.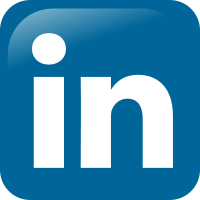 My second experience: The second job opportunity I found was through LinkedIn. I spent as much time, if not more, time using LinkedIn to search for jobs as I did company websites and job search engines like Indeed or Monster. LinkedIn allowed me to search for jobs based upon my skills like sales and account management as well as locations I was interested in like Washington, D.C. LinkedIn is also particularly useful for job searching because I can see where my connections work and possibly get introduced to someone in a company. I applied for a few different companies through LinkedIn and secured a few interviews (phone and in person) as well as a job.
The lesson: If you don't have a LinkedIn and you are a college student: stop reading this and go set one up. LinkedIn can serve as a master resume as well as a way for you to manage connections you make through your university, organizations, and international internship programs. If you decide to utilize LinkedIn for your job search be sure to keep it updated and as professional as your resume. A strong LinkedIn profile can help you find a job, like it did for me, or a weak one can be as damaging as a poor resume.
My third experience: The last job opportunity I found (the one I'm currently in) was through staying in contact with friends from my Global Experiences internship and other groups. Many of my friends knew I was actively searching for a different opportunity in the international education field so one of them told me about the position available at Global Experiences. Being an alumna of the program was helpful for obtaining an interview, but if it wasn't for my friend telling me more about the opportunity I may not have reached out at all. Good thing I did, because I love working with such amazing people!
The lesson: Keep in contact with people you've met through organizations, study/intern abroad, and friends that you've made. Being connected to a company or organization prior to looking for a job there will make you stand out and help you get your foot in the door. Most importantly, always try to stay in touch with people because you can never have too many friends or people in your network!