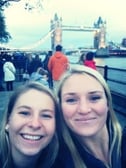 Chrissy Lushefski, a lacrosse player and psychology major at Dartmouth College, shares some feedback on her time in London so far. Chrissy is interning at an adult drug and alcohol treatment service in South London, where she is gaining experience working with a wide range of clinical issues relating to addiction, and developing clinical skills in the application of treatment interventions.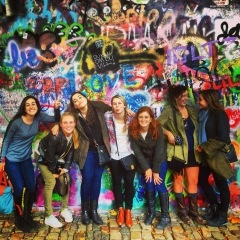 "Hi Chrissie,
My internship has been going really well! I've been learning a ton and the whole experience has been very eye-opening. The people in my office are so friendly and welcoming, which has been great. I went to Prague the first weekend I was here actually! Some of my friends who are in London as well had booked a trip, so I joined them last minute. It was absolutely beautiful. We had a great time there! The past two weekends I've been in London, exploring different areas which has been really fun. This weekend I am going to Amsterdam with a few friends, so I am looking forward to that!
Thank you for checking in with me, I hope all is well with you!
Chrissy"
Learn more about Global Experiences psychology internships and start the process for your own internship abroad on the Global Experiences website. To see more photos and updates from Chrissy and the interns in London check out the London Facebook page!