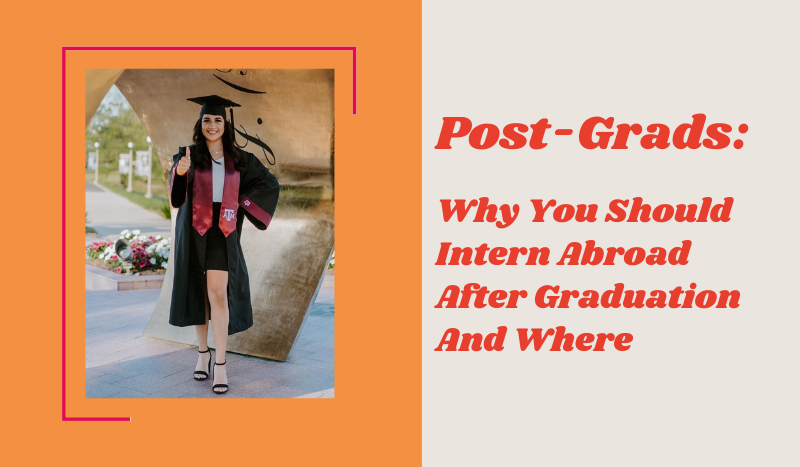 As a recent graduate, you are eager to enhance your resumé and start your professional career. The catch, there are so many other college graduates doing the same thing.
So how are you going to set yourself apart from other grads? An international internship is your answer.
There are many reasons why interning abroad should be your next move right after graduation. Here are our top five.