How awesome is it that people build entire careers around helping other people? The Non-Profit/NGO sector can be extremely fulfilling to be apart of if social impact is something you value as a part of your work experience.
Much like any other business organization, Non-Profits need a variety of team members to keep the business up and running. If you're interested in a Marketing or Public Relations internship, an Accounting internship, Social Services, Health Issues, a Psychology internship, a Law/Policy internship or a number of other career fields, you can find a placement that allows you to do your part in saving the world building your resume. Keep reading for a sneak peek at what an internship could possibly look like for you!
Health NGOs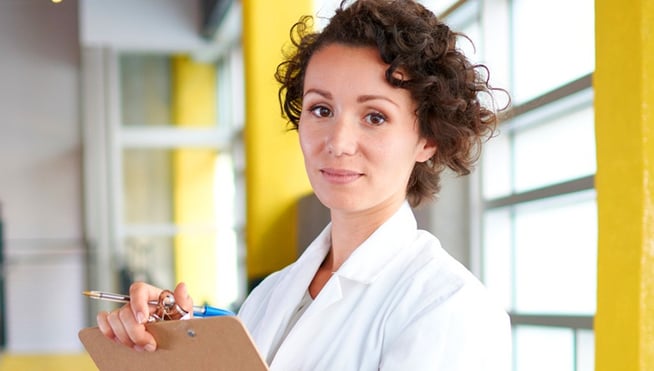 So you're a Bio-Med major who's also a wanderlust, what could you do to still gain experience relevant to your field? Working at a health centred NGO will give you the opportunity to see a different side of the industry and work on your skills outside of the lab.
Advocacy for Populations with HIV/AIDS, Dublin
This organization and charity nurtures the mental, physical and emotional growth of Ugandan HIV/AIDS infected orphans by providing healthcare, education, food, clothing, and shelter. They promote the values of an enabling, physical, and psychological environment that fosters growth and self-actualization in order for the children to assume leadership roles and have a positive impact on Ugandan society. The organization seeks to ensure that the most vulnerable children in the developing world receive the same healthcare and education as any child in the developed world.
Helping People Live Longer,Dublin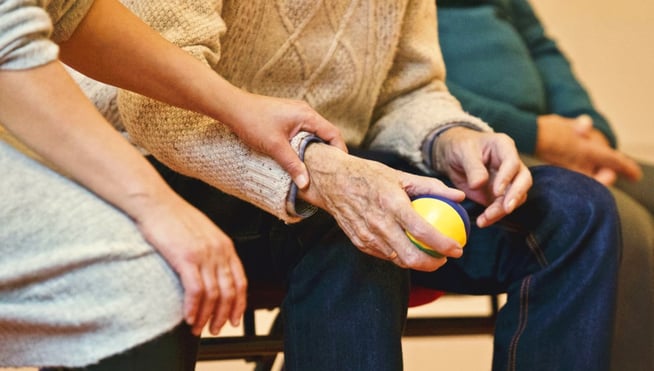 This organization is a charity dedicated to reducing the incidence of osteoporosis and promoting bone health. They provide information to the public and health professionals on all aspects of the disease and offer support to people with osteoporosis, their families, and everyone at risk for the disease. Interns in the marketing department will assist in promotion of the organization and its charitable events. The position may also involve event planning and management as well.
This organization is dedicated to fostering public awareness and understanding of bioethical issues, and to exploring solutions to bioethical challenges. Through its events and activities, this placement seeks to keep the international community, policy decision-makers, the media, and the general public informed and aware of important bioethical issues. Such awareness is essential for making informed decisions and fostering public debate. It is through such debate that old practices and beliefs are challenged, and new social norms are formed.
Working with Families and Displaced People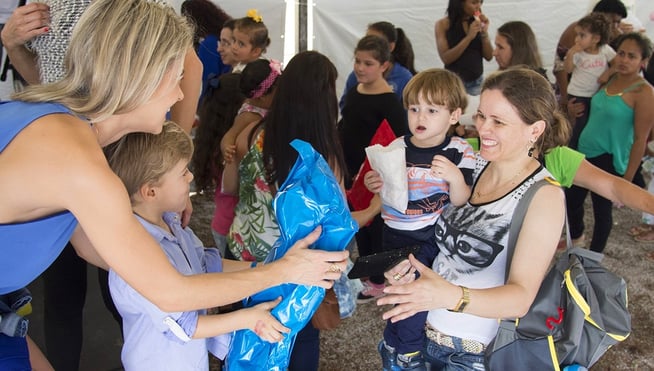 It's a no brainer that many Social Services majors go the Non-Profit internship route when planning their future careers. Unfortunately, there are women and children in need all over the world which yields plenty of opportunities to work with that population.
Foreign Aid to Children, Sydney
A registered foreign aid agency, this company is dedicated to assisting children in developing countries with severe health issues. Mainly focused in Southeast Asia, they work together with major UN and governmental aid agencies to improve the quality of life of children living with chronic diseases. Tasks may include: writing proposals, assisting with fundraising strategies, engagement with Indigenous communities at home and abroad, preparing newsletters, and communicating with projects on location. Specific projects can be developed to meet the needs and interests of the interns.
Organization that Supports Women and Children Fleeing Domestic Violence, London
This internship offers an overview and insight into the work of a registered charitable organization that aims to help women and children fleeing domestic violence. They offer dedicated legal advice, counseling and parenting services and domestic violence workshops. They also offer children's services, which include individual and group support and counseling. The intern will support the Central Services teams and time will be spent within some of the different services offered, which include refuge, advice, HR and admin, and fundraising. The intern will be involved in new projects and may be involved in any in-house training.
NGO focused on Women's Rights and Community Outreach, Barcelona
Organization focused on women's rights, domestic violence and community outreach. Interns are expected to assist with the workshops about strengthening human rights, professional and social reinsertion, and immigration. They will also help directly with the members and assist in the IT and English courses, customer service and other tasks that we may need help with.
Working with Migrant Populations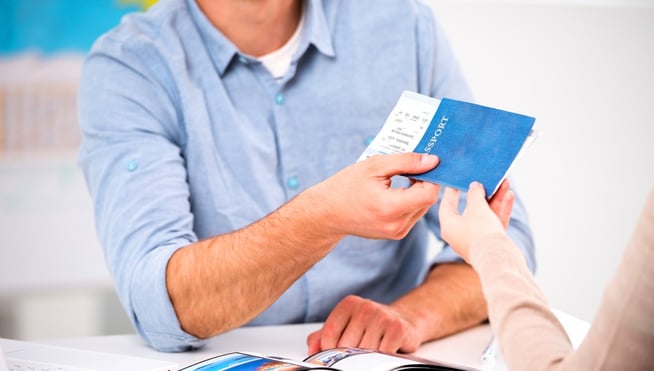 These Non-profit internships are perfect for someone who is passionate about making sure migrants have access to the proper resources while adjusting to a new city. Nothing is more rewarding than putting talent to work to enable positive outcomes for those who need it most.
Bail for Immigration Detainees, London
This opportunity will provide valuable experience for someone hoping to go on to work in a research or policy post within an NGO, or someone looking for practical experience before furthering their academic studies in this area. The volunteer will assist in the placement's Research and Policy Manager in meeting the organisations key policy objectives. In particular the volunteer will be involved in assisting with projects on the separation of families by immigration detention and the detention of trafficked people.
Helping Indigenous Groups in the Native Title Process, Sydney
This organization receives federal government funding to perform the functions of a Native Title Representative Body and is responsible for representing the interests of those who hold, or may hold, native titles. Their mission is to deliver high levels of legal, research and community facilitation services to indigenous groups in the native title process.
The selected intern will learn about the treatment of Indigenous people in Australian history, cultural sensitivity and how to communicate with people from various cultures. Responsibilities vary greatly and can incorporate a number of legal, administrative and human resources tasks potentially including native title law, native title process, legal research, liaising with clients, nonprofit management, and other processes of the organization.
Nonprofit African Advocacy Organization, Dublin
This volunteer membership organization works in three main areas: Empowerment for the African Community in Ireland, Education to address the need for an effective African Perspective in Ireland, and Policy and Research to influence policy decisions in Ireland. The organization also works to promote and advocate for refugees who are in Ireland and to create a better impression for the African members of the community.
Non-Profit Interns may also have the opportunity to work with the youth program and initiate special projects. Other tasks may include: contributing to the website and social media/networking, assisting with the communications strategy and (to channel in your inner journalism internship) writing for the organization's newsletter.
Fundraising for NGOS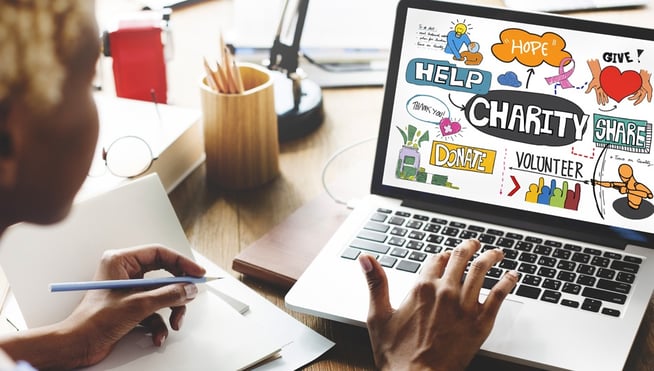 This success of NGOs often relies on the generosity of their donors. Having money to provide services to the populations in need is very crucial to an organization's ability to keep their word. There are entire NGO's dedicated to helping other NGOs earn money and if you can't pick one issue to get behind, this a perfect opportunity to help out as many as possible.
Essential Funding to NGOs, Barcelona
This NGO was created in 2012 as a free online tool to allow e-commerce sites to fund social and cooperation projects through their users. But the origins go back further, to 2010, when the founding team, classmates and friends since they were young, founded an NGO to carry out cooperation projects in engineering. For 18 months, they worked with other associations, NGOs, the government and other social entities to develop projects that could change many lives. But in many cases, they never came to fruition due to a lack of funding.
International Philanthropy, Sydney
Group of Sydney philanthropists on a mission to empower impoverished communities through education. Using education to break the poverty cycle, meet their own needs, and raise their communities up from poverty. Since 2009, this company has been working with countries in Africa in helping them become more self sufficient. Interns will be working to support the marketing communications role by assisting with Social media, event planning, child sponsorship, research, and database support.
This NGO is a peace-building and leadership development organization headquartered in New York City. It was founded in 1993. As its main program, the organization brings youth and educators from areas of conflict to its camp in Maine. Interns will focus on various aspects of the department. This position entails assisting with grant solicitation, including researching potential funders, grant writing and reporting, and correspondence. Interns will assist in writing language for large and small scale fundraising campaigns, researching perspective donors, creating donor recognition opportunities, synching our online and print strategies and overall strategy. They will also be involved in assisting staff soliciting corporate sponsorships, including corporate research in the Middle East and participation outreach for our upcoming Graduate Summit.
Education NGOS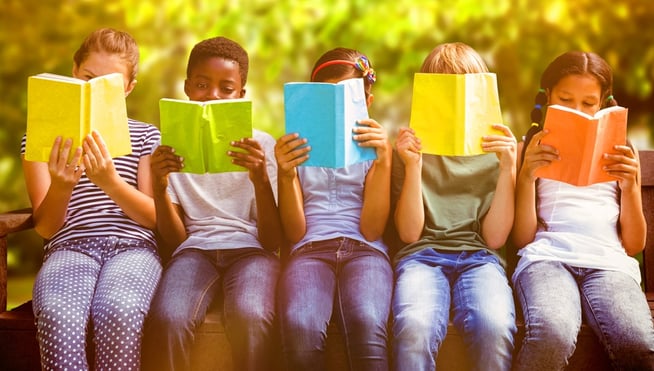 Empowering the minds of tomorrow is one of the most underrated but extremely valuable career paths a person can take. Providing children with the tools to learn can mean amazing things for the next generation of adults. Be it through improving literacy rates or hands on interaction through mentorship, your actions now can help push a future international influencer to his/her full potential.
Improving Literacy through Digital Publishing, Barcelona
A great opportunity to gain digital publishing experience in the non profit world. With offices in San Francisco, Barcelona, and Ghana, this organization has a great cause and you have the chance to be a part of it! Their mission is to bring digital books to every child and their family to support literacy and improve lives. This position involves working with the operations department to deliver e-books to various markets worldwide, file and data management, and publishing workflow.
Partnership with Schools, Barcelona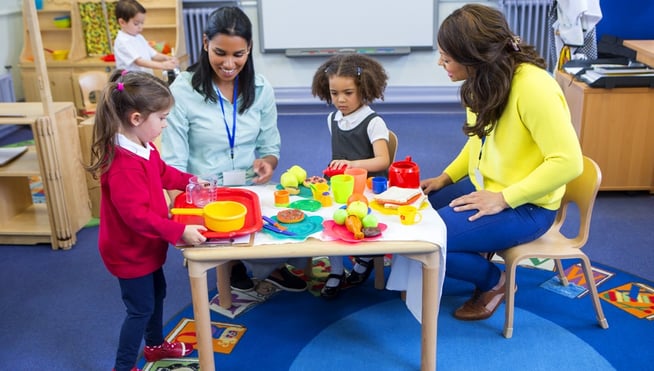 Literacy non-profit seeks a program intern to assist with the design, implementation and administration of our school programs. The Program Intern will work closely with the Chief Operations Officer and the Program Coordinators to support all aspects of our school programs.
Interns can be expected to help with the following tasks: Creating lesson plans, activities and worksheets for our school programs, revising existing classroom resources to fit needs of new class, cataloguing existing curricula, lessons and other resources in the placement's Curricula Database, creating bulletin board materials for teachers, assisting as a volunteer in the classroom when needed, supporting staff with program logistics and administration, including cataloging student work and keeping track of program documents such as evaluation forms, release forms etc. Needless to say, you will learn a lot in this placement!
Mentoring UK Youth, London
This company recruits, trains, and equips brilliant young people to support children in their schools as peer mentors and tutors. They are a young social enterprise on a mission to improve outcomes for the country's young people, by putting them at the forefront of making a difference within their own schools. Internship responsibilities will consist of but not be limited to: assisting in partnership development, marketing and communications research, program development and event coordination.
Start changing the world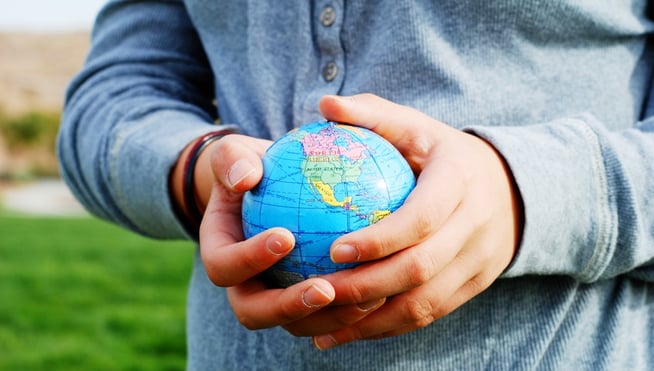 "How can I give back?" is one of the most important questions you can ever ask yourself. Our lives are intricately woven into the lives of others and our actions can be impactful in ways beyond our imagination. Something as simple as sharing a smile can completely change the trajectory of someone else's day and these opportunities will help you do more than just make someone smile. Talk to your admissions counselor about what part of the NGO industry is most appealing to you and start planning your international internship today!