The workforce is dynamic and ever changing environment. Yet if one thing is certain, it is that our dependency on computers and technology in all career fields is on the rise, making IT an excellent career field to be in pursuit of.
In fact, careers in Computer Science are projected to grow 12% from 2014 - 2024, making anyone with a Computer Science degree highly valuable. As this industry continues growing and the number of people with IT degrees also increase, trying to land your dream job will be difficult. The key to landing the interview of your dreams comes down to a killer resume with valuable industry related work experience.
Interning abroad will provide you with this industry related work and will make you stand out amongst the sea of other applicants. Interning abroad also allows you to get a feel for what the industry will be like before committing to long term work.
Every industry needs technology to function and stay competitive; naturally computer scientists can work in many fields making IT students ideal candidates for interning abroad due to a many industries one can choose from! At Global Experiences (GE) some of our top cities for IT seeking interns include Dublin, London, and Barcelona.
Dublin, Ireland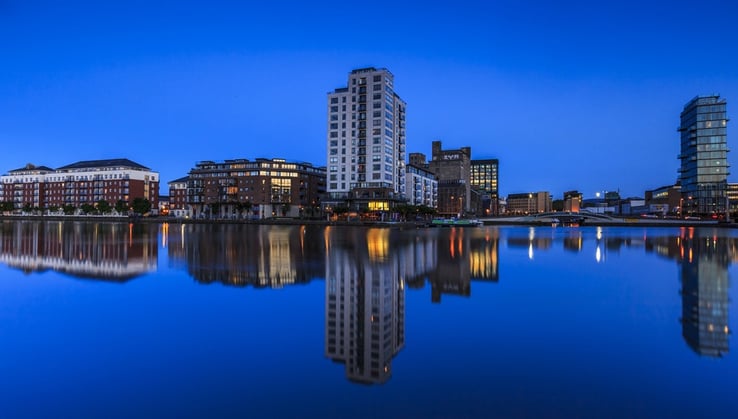 Dublin is an amazing city for IT internships. Why you might ask? Well, you might want to get familiar with the phrase 'Silicon Docks.' You've heard of Silicon Valley but Silicon Docks is the area near the Grand Canal Docks in Dublin and happens to be home to several very large and very successful tech companies. Facebook ring a bell? Maybe Google, PayPal, LinkedIn? Those are just a few names making their new homes in Dublin. Dublin is also home to the Dublin Tech Summit and F.ounders which are the two most popular world events in tech!
As for the city itself, Dublin is the perfect place if you don't want a city that feels too large and overwhelming. An english-speaking internship destination is also a perk! Dublin is a mid-size city, with quick and easy transportation making it easy to get from point A to B. Ireland also has an amazing rail system if you are wanting to explore the Irish countryside on your weekends off making it a top choice for interns.
Dublin IT Internship Example
Previous GE Dublin interns have worked with an Information Technology firm with over 11 years experience and supplies IT solutions to the Corporate Sector, Government Departments, and all types of businesses. They offer technical expertise coupled with plain talking advice for a comprehensive IT solution. Their portfolio includes all types of hardware, maintenance & support, and installation.
Interns at this firm would be involved in all aspects of company operations, including updating databases, and special projects. The intern will also have a chance to field technical calls (in one or more areas) of expertise including help with printers and networking, as well as the marketing of engineering services and hardware supplies. Ideal candidates with interest in working for this firm will be involved in all aspects of operations including updating databases, special projects, fielding technical calls, working with networking, and the marketing of engineering services.
If hands on learning and an all-around field internship is what you are looking for, give Dublin consideration in your IT internship quest.
London, England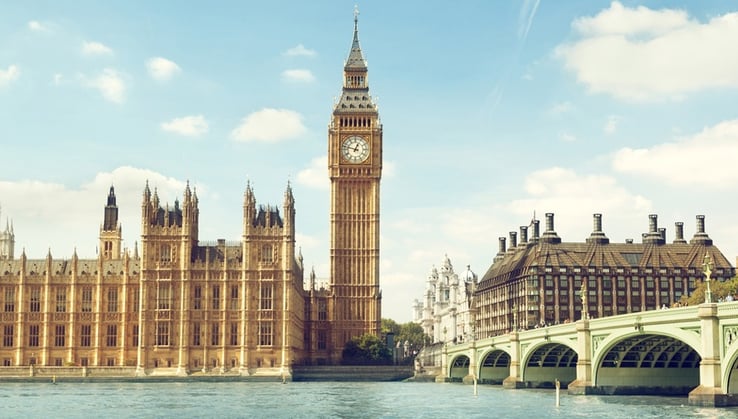 London is a large fast-paced city widely known for start-ups, the finance industry, and fun and friendly office spaces! London is also a very culturally diverse city creating an awesome foodie scene, and a very inclusive city to people from all different walks of life. In London your main method of getting around the city will be the tube (subway). If you are looking for a big city that is always on the go this is your destination.
On top of that, London is host to Europe's largest Tech convention, London Tech Week (June 2018) bringing together more than 55,000 industry professionals! In the past GE London interns have interned in Web Development Assistantship at a Digital Creative Agency, in technical support rolls at an innovative IT shop in the heart of London, and in database development. Wherever your specialty lies, London offers bountiful opportunities in many different industries for IT seeking interns all while providing ample opportunities it the city itself to fill your night off and weekends with.
London IT Internship Example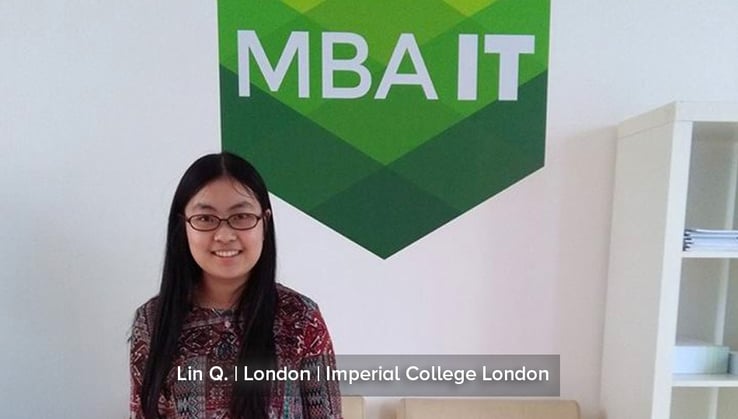 Wondering what what a Database Development Intern in London would be like? The position involves working alongside a senior developer to create a large database application. Additional tasks include creating online help entries for this database, creating queries and reports. This is an ideal opportunity for a young person to gain a huge amount of practical technical knowledge in a short time, which would give you an edge in technical interviews when looking for your next job. This opportunity would give you hands on experience into a unique niche of the IT industry, and be a great experience to add to your resume!
Barcelona, Spain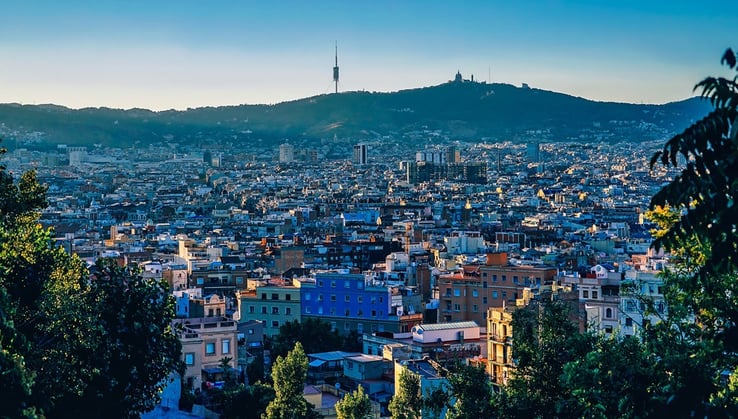 Want to live by the mediterranean sea? Did you learn the spanish basics in high school or in college? Here is your chance you improve your spanish skills and join millions of expatriates who have relocated to the beautiful city of Barcelona! Barcelona was also named the Number 1 smartest city by Juniper Research in 2015.
Barcelona IT Internship Example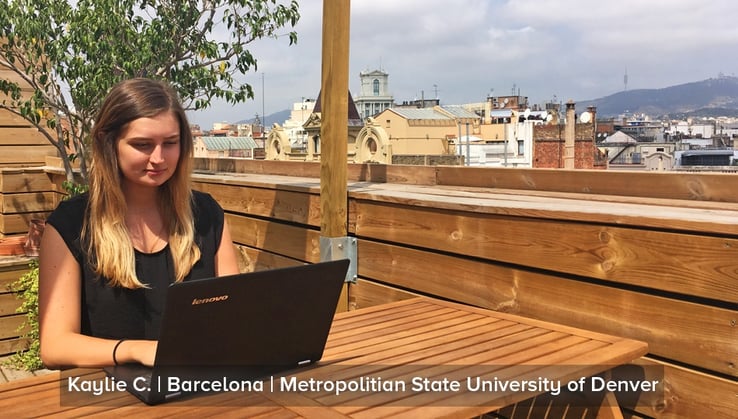 GE Interns have worked at one of the largest search engine organizations in the world who look for IT interns for its Barcelona office. This specific office specializes in data management, social media, geo-related applications and semantic systems. Interns will have the chance to write script, conduct data analysis for projects and create new programs for their search engines. Outside of your internship you will have a fun, vibrant city to explore right on the the beach!
Other Great Location Options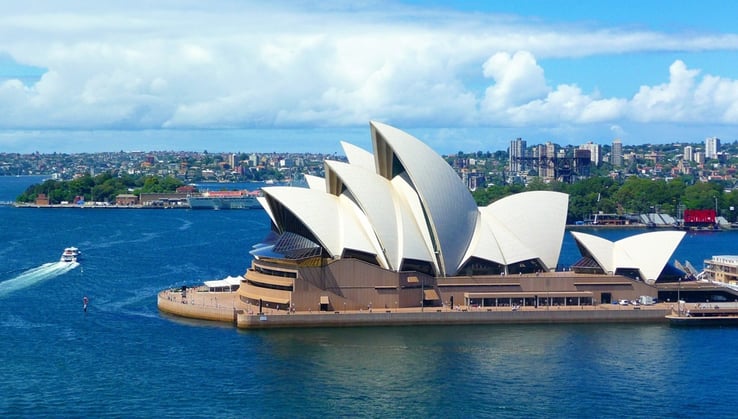 If your heart is not set on one of above these locations, than Sydney, Australia is also a great destination for IT interns. The Australian consumers are one of the fastest adopters of new technology and have a strong creative streak for many niche IT new product development projects. In particular, Australians are very good with software development and technical management disciplines creating a unique work environment for IT career seeking individuals.
We're happy to work with you to find the perfect city fit for your IT career field interests. Make sure to inquire because chances are high that we will be able to find you an awesome company to team up with to gain awesome professional working experience with!
What City will your IT Career have you bound?
In our global world today, professional international experience sets you in the top 1% of your peers. Study abroad has becoming very commonplace among college students and does not separate you from the way a being able to live and work abroad does.
Take your IT career to the next level and explore the world all at the same time! There is no better time to travel then when you are still in school exploring your options and have the world at your fingertips.