Traveling abroad for the first time can be scary. Not only had I not worked in Europe, but I also had never traveled to Europe before. Neither of my siblings had participated in a study-abroad or intern-abroad program. This left me trying to navigate being a first-gen participant by myself. I didn't know a lot about Europe, what the culture would be like, how easy it would be to travel in Europe, or things I should do/know before going abroad. Below are a few things I wish I would've known before interning abroad. I hope these tips help settle your nerves about going abroad!
Travel Every Chance You Get
I cannot encourage this one enough! Although it's great to stay in your host city when you first get there to explore, you have Monday-Friday to learn the ins-and-outs of the city during your internship. Get out of the city on the weekends!!
There are numerous ways to travel: including by plane or high-speed train. Ryan Air and EasyJet are two airlines that have cheap flights available. Or you can choose a more sustainable route and take the high-speed train. As a U.S. citizen, you can purchase a Eurail Pass. This pass offers different packages to travel a certain number of days within a set time. The train was my preferred form of travel in Europe. Train travel also allows you to see some of the most beautiful places and Europe from the ground rather than the air.
Pictured below are places that I traveled to: Berlin, Germany, Amsterdam, Netherlands, Interlaken, Switzerland, Luxembourg, Brussels, Belgium, Versailles, France, Giverny, France, Etretat, France, and Lourdes, France. I didn't regret any of these trips!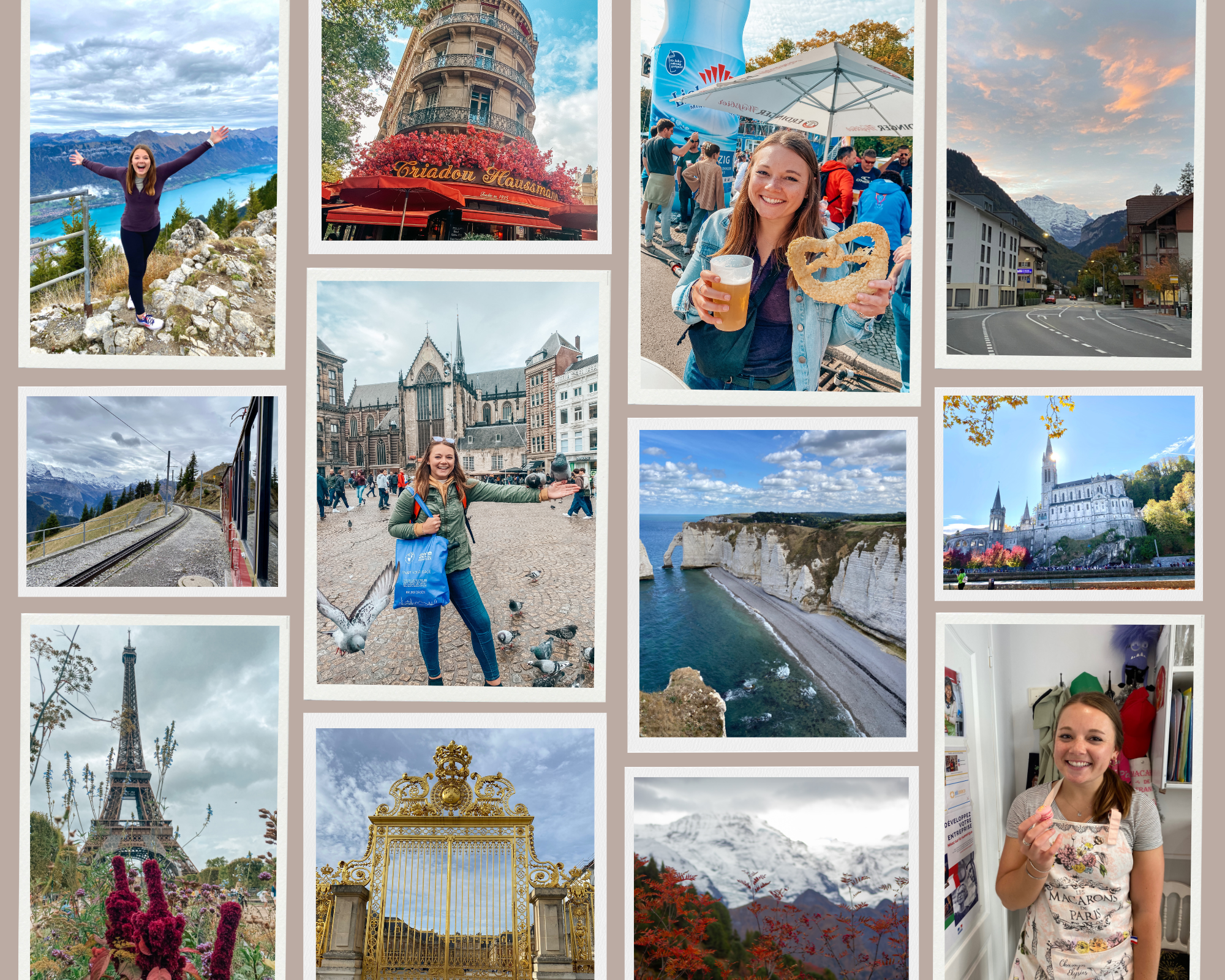 Opt for a SIM Card Rather than an International Phone Plan
Your phone provider may try to convince you that their international phone plan is the best option and will work great; however, this isn't always the case. It is so easy to purchase a SIM card in your host city. Orange Holiday is a great option for a SIM card because you can choose a certain number of GB of data per month. I purchased the plans that only had GB of data because I used WhatsApp to communicate with everyone. WhatsApp is a free universal app that uses the internet to send messages, images, audio, or video. It works similarly to iMessage and only requires Wi-Fi to work. You can also make phone calls through the app. Make sure to download this app before you leave for your internship.
Learn the Basics of the Local Language Before Your Time Abroad
Knowing simple phrases like hello, how are you, and nice to meet you are beneficial to interning abroad. Even if you can't fully converse in the language beyond hello, it is still a friendly way to show that you are attempting to speak their language. In France, just starting with 'bonjour' got me a long way. People were more willing to work with me and help answer my questions.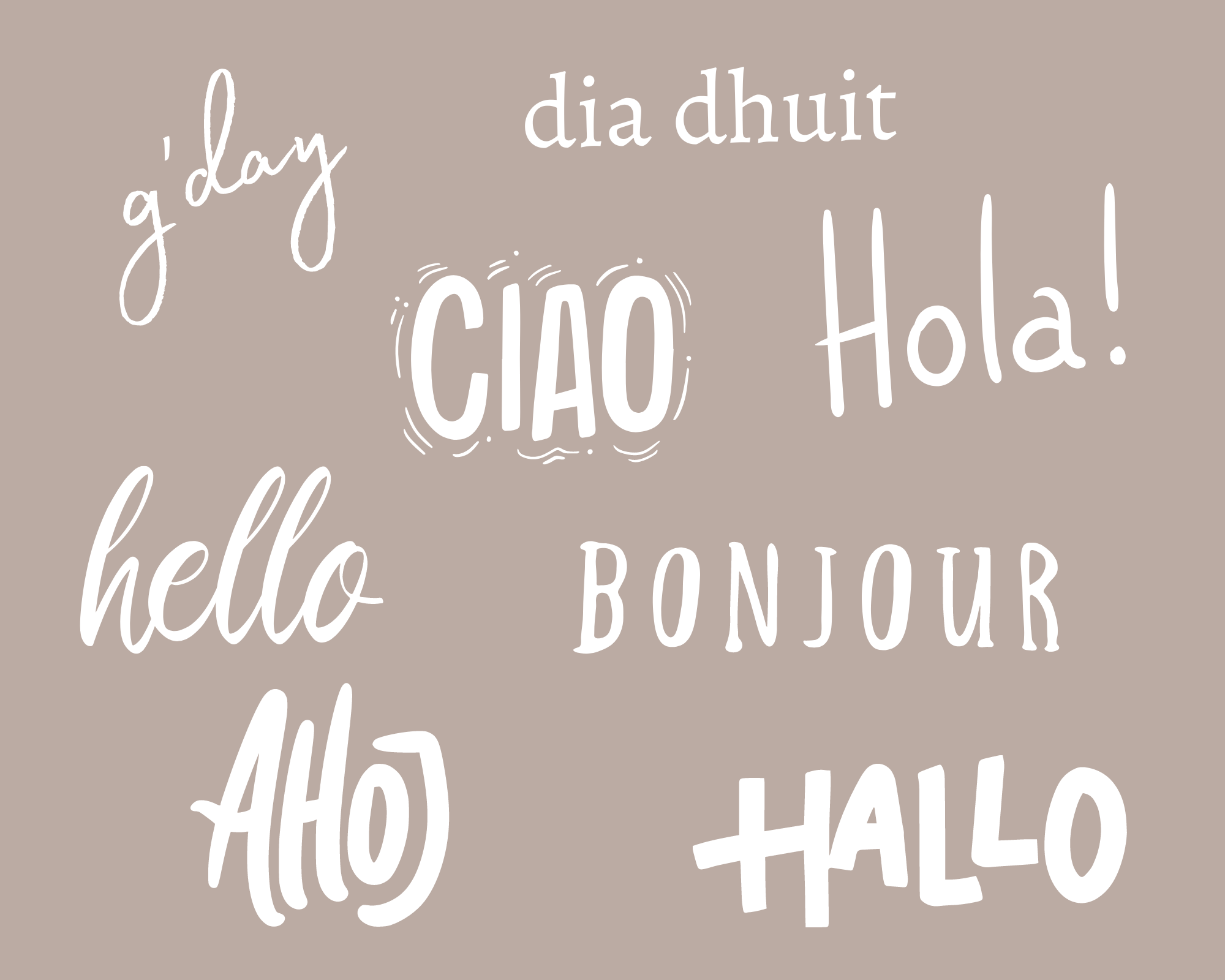 Pack on the Lighter Side
I spent the week before I left packing and repacking. Be practical with what you take and will wear daily for your location. If you are heading to Australia, is your super cute, Winter Parka necessary? Absolutely not. Don't worry, you can look cute in it when you get back to that frigid Midwest Winter.
Choose your staple clothing pieces and then a simple jacket for the top. A nice pair of blue jeans and a white shirt will take you a long way. Comfortable walking shoes are also essential. You will be walking a lot, so choose comfort over style when packing your shoes.
For reference, I packed a large suitcase, half of a medium suitcase, an empty duffle as my carry-on, and a backpack. Trust me, you will bring home souvenirs, and you will want to make sure you have enough space in your luggage to bring everything back without having to pay an overweight fee for your luggage.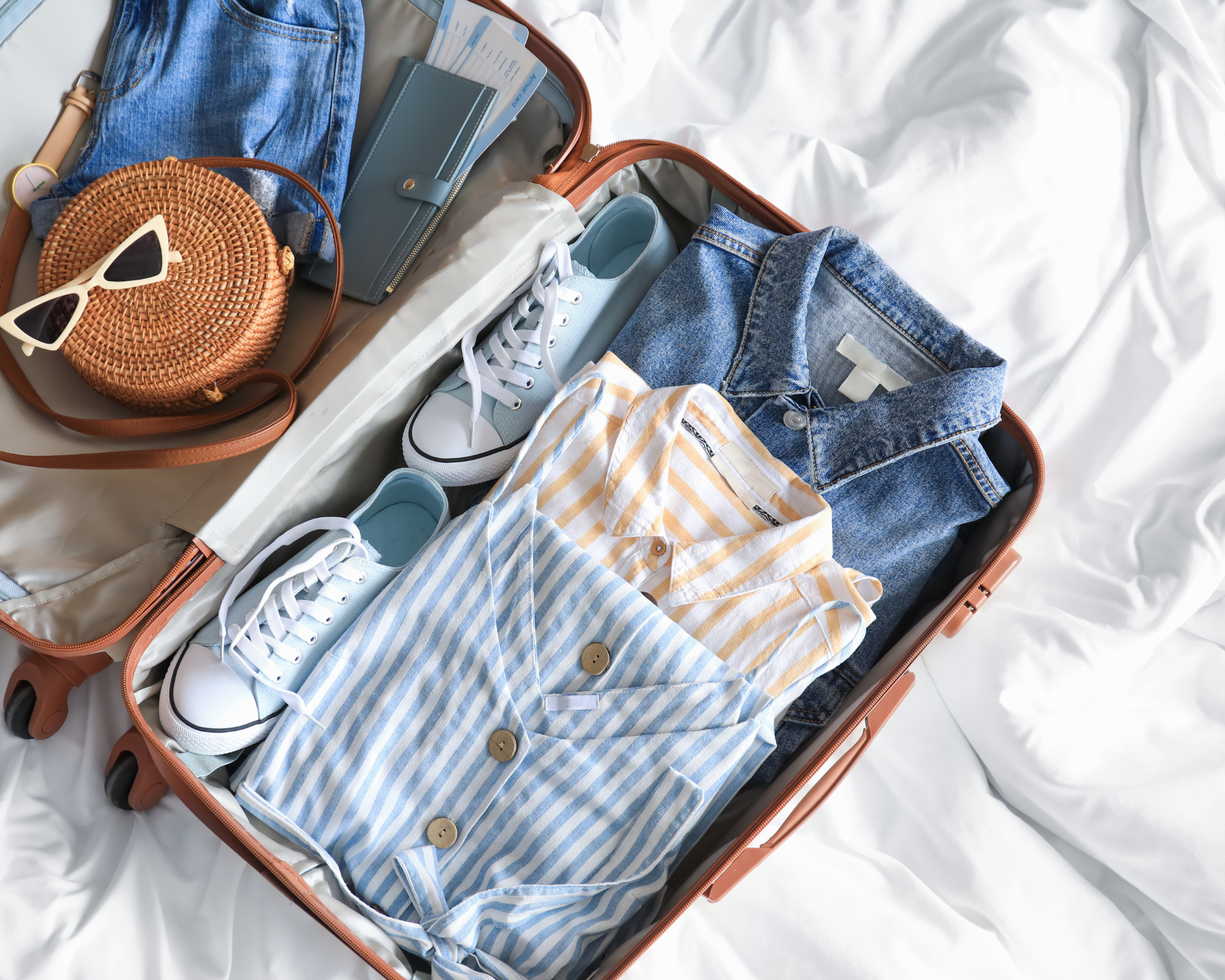 If you are curious about how to pack for specific locations, check out our other blogs: Practical Packing and Helpful Packing Tips.
Take Something That Reminds You of Home or Brings You Comfort
When you travel abroad, you are thrown into a new culture, with people you don't know, and people who do not speak your language. You also are more than likely staying in a very clean and white apartment with very few decorations. There are a lot of changes to your life when you go abroad. It may be a weird transition for you that makes you miss a piece of home. In this case, I highly recommend taking something that brings you comfort or reminds you of home. For me, this was a cozy blanket to snuggle up with on those cool, fall French evenings. For you, it could be a few photos of family and friends, a pillow, or something to hang on your wall. Just bring something that will make your space feel like home.
As a first-gen participant, it can be scary traveling and interning abroad. However, it is also so exciting. You will get to experience a new culture, meet new people, and learn so much about your industry and yourself! Take these tips and run with them! If you have any further location specific questions or want to get connected with a first-gen alumni, drop a comment below!
I'm so excited you have chosen to intern abroad. Trust me, this may just be the best decision of your life.