As an alum of Global Experiences, I know what it takes to transition an international internship into a full-time position. Before going to Stockholm, no matter how many openings I applied for I couldn't get an interview. After my journalism internship, I had interviews for writing jobs across different industries and across the country.
I was even told at more than just one interview that my international experience was the reason they decided to bring me in. Every hiring manager, HR head, and supervisor's first question was about my time in Sweden. Here are a few of my tips and tricks about how to talk about your internship experience during the job hiring process.
It all starts with a great resume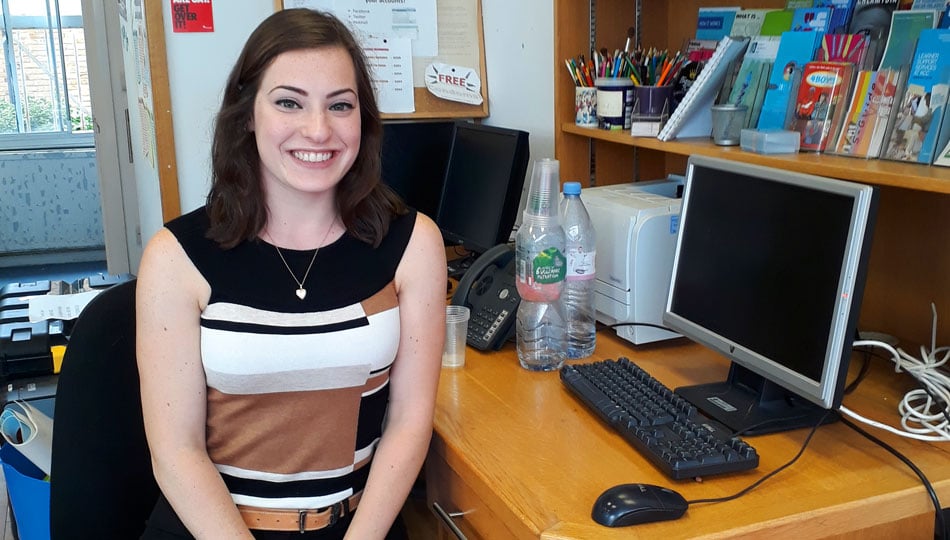 There are thousands of guides and pieces of advice on how to craft the perfect resume. Every employer and career service center has a different idea of how your resume should look and what should go where. However, once you start your job search, you will notice there is no such thing as a one-size fits all resume.
The truth is employers will receive hundreds of applications for just one opening. Most resumes will only get a quick glance over by hiring managers. That is why it is so important to talk about your international internship in an eye-catching way. The first thing you need to make sure of is your internship is in the right place on your resume and easy to read.
Listing your internship the correct way is key to catching the eye of any potential employer:
List the host company you interned with, not Global Experiences.
Include your host city and country.
Always include the months and year you interned.
List the tasks that relate most to the job you are applying for.
Even though the experience is unpaid, you need to put it under your work experience section, not your volunteer or extracurricular activity section. An internship is a professional experience meant to help further your career, and you should talk about it as such. Keep a list of your tasks and update it throughout the course of your internship, that way it's easy to go back and update your resume later on.
Bullet points, the proper font and size, and clean layout will all make your resume easier to read in the few seconds recruiters initially spend looking at it:
Use between 3 to 7 bullet points per job listed on your resume.
Font size should range between 10 to 12.
Arial, Calibri, and Times New Roman are the most common fonts.
Keep font style consistent throughout your resume.
Tailor your resume to the job description. You could spend hours crafting an impressive resume with everything in the right place and easy to read, but if it is not tailored to the job description, you will never land the first interview.
Comb through the job announcement looking for the action words that stand out and have to do with the job. Then try to place those words throughout your resume as naturally as possible. Having those keywords ensures your resumes will stand out and you will be put at the top of the application list.
A cover letter is a must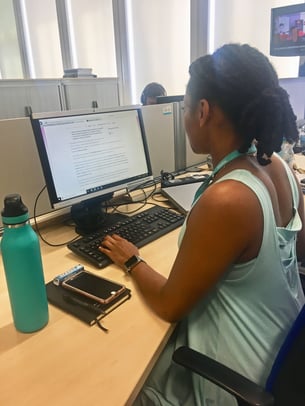 There are very few people who enjoy writing cover letters; most job seekers dread sitting down and trying to find the perfect words employers want to read. It might be tempting to think a tailored resume should be enough and a cover letter would be nothing more than a formality, but you would be wrong. A cover letter is just as important as a resume, and without it, recruiters will not give your resume even the slightest glance.
There's nothing more eye-catching or interesting then international experience and a cover letter is the perfect place to expand on your internship before even landing an interview. Talk about where you interned and what working in a different culture taught you about your profession.
Only 1% of recent college grads have international work experience, and it is a guaranteed way to catch the attention of any hiring manager. A tailored resume and personal cover letter are the keys to landing the first interview.
Try to address your cover letter to the person who will be reviewing applicants. Sometimes in the job announcement, it will show the recruiter who posted it. If there is no name attached to the job announcement check the company website or try a LinkedIn search. If you still can't find a name, address the letter to the company's hiring team. Something along the lines of "to whom it may concern" is too generic. The more specific you can be, the more your cover letter will stand out.
From the start, you want to get the employer interested in reading your cover letter. To do so:
Have an intro that is professional and personal.
The body of your cover letter should include your qualifications, your skills, and why you want to join this company.
It should be formal and one page in length to cover the necessary information.
Tailor your cover letter to the job announcement. Employers will see right through a generic cover letter. They want to read cover letters which show passion - that you care about what you do and why you are the right fit for this position and their company.
Go around job boards
When I got back from Stockholm, I already knew all about applying through the traditional job boards like indeed, LinkedIn, and so many others. I also knew how frustrating it could be scrolling through pages, not finding a lot, and knowing thousands of other job seekers were doing the same thing.
I decided to cut out the middleman and stop applying through job boards. Instead, I started researching companies I thought I wanted to work for. I'd comb through their websites finding the contact information for their CEO or hiring manager and email them directly.
Even if the company didn't have a position open it didn't stop me from reaching out and pitching myself to whoever would listen. My travels and work experience in Sweden were always the first thing I would mention.
Reaching out directly is a bit different than just filling out a job application, and there are a few things you need to know:
Do your research and know everything you can about the company.
Don't be afraid to reach out even if there aren't any openings listed.
Treat your email as a cover letter, make it formal, talk about your skill set or a problem you can solve.
Get creative, always mention your international experience, and don't be limited by what you see on job boards. By reaching out directly to the CEO of my current company I was able to land a job that I love.
Acing the interview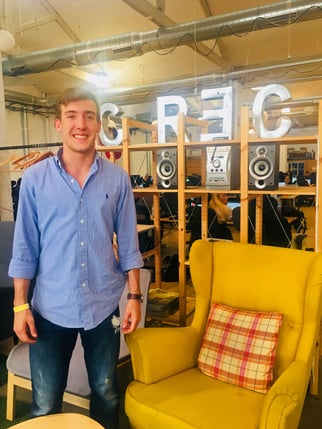 You can research the company, read the books, look up tips and tricks, and practice as much as you want, but an interview can still be a nerve-racking experience - it is for everybody! Hiring managers expect you to be a little nervous. Remember an interview is a two-way street; the hiring manager is there to learn about you, and you're there to learn about more the company.
There are a few common questions which are guaranteed to come up in nearly every interview including "tell me about yourself." In all likelihood, it's the first question you'll be asked, and even though it sounds like a simple question, it can actually be a tough one to answer. Your answer should be around 60 seconds long and focus on your professional experience including your internship.
Make sure to hit on the fact you have international experience and everything it taught you. You should have already done so in your cover letter, but an interview is your first chance to expand on specific information and talk about how life-changing your experience really was.
Things you should talk about during your interview are:
Who you reported to and worked closely with.
Responsibilities you had, projects you worked on, and tasks you completed.
The knowledge you have of the company you're interviewing with.
Show your enthusiasm and excitement for the role.
Having international experience shows potential employers you are willing to take on challenges and put yourself out there- traits all employers want in their employees. As the interview goes on, there will be more questions where you can continue to hit on your internship abroad. Focus your answers on examples from your internship. Answer any and all questions with confidence; your Global Experiences' internship has provided you with the answers employers want to hear.
At the end of the interview, you will be asked if you have any questions. If you say you don't, the interview is over and so are your chances of getting the job. You must have three to five questions prepared to show you have interest in the position.
Just like your resume and cover letter, your questions should be tailored to the company or role and prove to the interviewer you have done your research. Your experience as an intern has given you the experience you need to nail any interview!
Following-up goes a long way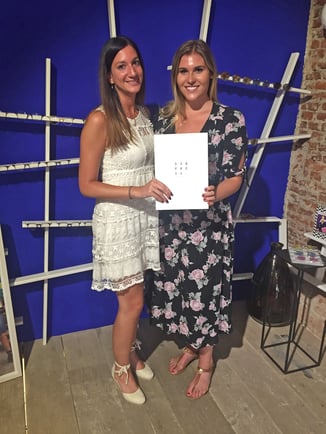 The hiring process doesn't end when you shake hands and walk out the door after acing your interview. There's still one more crucial step, the follow-up.
Not immediately after, but less than 24 hours after your interview, you need to send a thank email to the manager who interviewed you. If more than one person was part of the interview, make sure to send separate notes to each person.
Your thank you note does not need to be long, but it needs to more than a simple thank you or just a two-line email. Make sure to mention things you talked about during your interview and thank them for taking time of their day to talk to you.
Your note is your last chance to make an impression, and you want to make sure it's a great one. Quickly mention again why you think you would be the perfect fit for their opening and what skills you can bring to their company.
When you mention your experience in the last email make sure to include a small bit of information about where it was and what responsibilities you had; you've already discussed it throughout every other step of the job hiring process, but you want it to stand out and for the employer to remember you. A professional and well-written thank you note is the last step to making sure you get the job.
Gain the experience you need to land your dream career with an international internship! Apply today and find out all the places Global Experiences can take you.