Our intern Austin enjoyed his summer in London getting work experience and traveling so much, he hopes to call the city home after he graduates. He shared some great feedback with his program advisor, Harrison Brazier. Check out his letter below and see how you too could have an awesome summer. Make plans to head to London yourself!
Hi Harrison,
Here are some thoughts on this summer: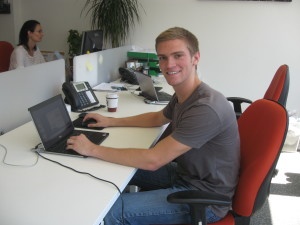 All in all the program exceeded my expectations, especially in terms of the actual internship placement.
I was expecting to do the stereotypical intern duties like making copies, preparing meaningless spreadsheets and graphs nobody will look at, and making coffee, but my manager Riaz gave me actual responsibilities and projects that challenged me. I felt like what I did there was actually useful to the company, which makes the whole internship a lot more enjoyable. He would also give me a lot of freedom and minimum supervision (unless I had a question). I'm an independent person, and I learned a lot more this way.
Riaz also gave me a bit of experience in the fields of sales, market research, social media and advertising. These are all the most common areas of employment for a marketing major, so it was great to be able to experience them all. I learned that I would be fine in sales, but really enjoy the creative aspects of marketing, specifically advertising. As a result, I'm slightly altering my degree path to position me better for finding a job in the competitive advertising field. Realizing this early on in my college career is a major plus, and the biggest benefit I took away from this internship.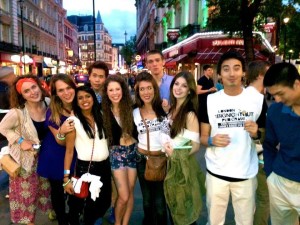 On top of that, the entire office was really friendly and welcoming. I got to experience the typically British, after work pub time on a few occasions. It was a casual, laid back atmosphere, which is definitely my style.
The pre-departure support from GE was very good as well. Obviously my internship placement was spot-on, but I also appreciated the webinars assisting with the visa application process and preparing us for travel. There were a few times where I didn't hear from GE for a few weeks at a time. There wasn't anything that they needed to tell us, but just checking in would be nice.
Once I got to London, the support there was great. I can't say enough great things about Grace, Chrissie, and Melissa. Really knowledgeable, helpful and just fun people to hang out with in general. They made sure we had lots of social events planned to make friends with other interns. I didn't make all of the day trips or tours, but really enjoyed the ones I did. Plus Grace always had a suggestion for a fun night out.
It felt like the longest summer of my life, and I mean that in the best way possible. I can't wait to visit my friends in London again, and maybe one day call the city home.