As the school semester has only just begun, your summer plans might be the last thing on your mind right now.
Cue thinking to yourself, "I have plenty of time to find a job this summer." But, if you don't act now, you might miss out on incredible internship opportunities!
We have full-time internships available all around the world, though some of the best are located in the business global hub of London, England. Many companies in London are looking for dedicated interns to join their team.
London is a buzzing, lively city full of amazing internships in a wide range of majors/career fields -- business, communications, IT, and events to even fashion, museums and more.
It's never too early to start making your summer plans. Will you be one of the savvy students to plan ahead and land yourself an unforgettable internship experience?
Check out our list of 8 summer internships in London!

1. Business / Communications Internship with Award-Winning Agency
This company has evolved into a hybrid agency, bringing healthcare, technology, and corporate communications programs to life across multiple channels. "Driven by insight, expertise and fresh thinking," their award-winning programs deliver change outcomes.
Internship tasks range from identifying opportunities for company development and exposure for clients, assisting in presentations, managing social media, and drafting press releases.
Also, working on projects and tasks related to creating and executing events or materials designed for public outreach and media relations -- includes brainstorming, setting goals and objectives, location scouting, booking hotels and restaurants, identifying possible partnerships and sponsors, and creating a publicity plan.
This is an incredible business internship placement for anyone interested in public relations, marketing, communications in either the technology or healthcare industry.
2. Non-Profit Internship with Renowned UK Charity
This charity provides high-quality interview clothes and training to unemployed women from local areas. Named Social Action Charity of the Year in 2017 at The National Charity Awards, this charity is on a mission to help women who have been in unpleasant situations come forward to their centers across London and change their lives.
Interns enjoy tasks such as giving women training/coaching on interview style/substance, working in various teams, and giving fashion advice. Work with a range of clients from prisons, care homes, homeless shelters and mental health charities.
Our previous summer intern rated her internship a 10 out of 10!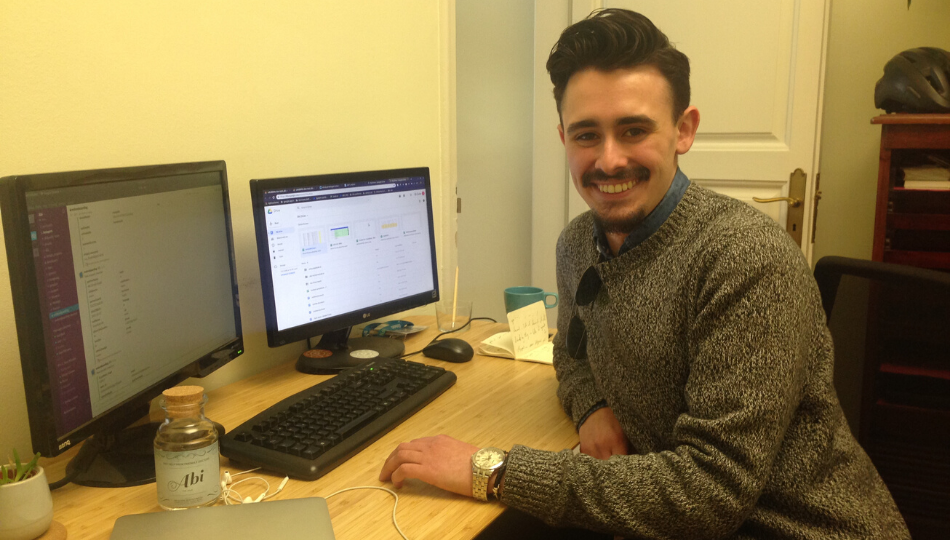 3. Graphic Design Internship with Strategic Consulting Firm
This consultancy company provides straightforward political advice that helps businesses do business. Their clients range from SMEs to global organizations, as well as trade associations, charities, and local authorities which are experienced in a wide range of sectors.
Internship tasks include reviewing the company branding, evaluating and designing marketing collateral (Adobe Suite), creating animations, producing new content, developing branding and presenting work at company meetings.
Bring your graphic design skills to this internship and excel. Alumni have been offered opportunities here to stay or freelance once back in the U.S.
4. Museum / Art Internship with Historic Museum
Global Experiences has some amazing internship placements in the museum industry (a very challenging field)!
This Museum explores the history of the Foundling Hospital, the UK's first children's charity and first public art gallery. The Museum celebrates the ways in which the arts can support philanthropy and artists of all disciplines have helped improve children's lives for over 275 years through a dynamic program of exhibitions and events.
Museum internship roles include taking part in projects, events and exhibitions, assisting with reception duties, work within the visitor engagement team, developing marketing and social media campaigns, and running activities throughout the day.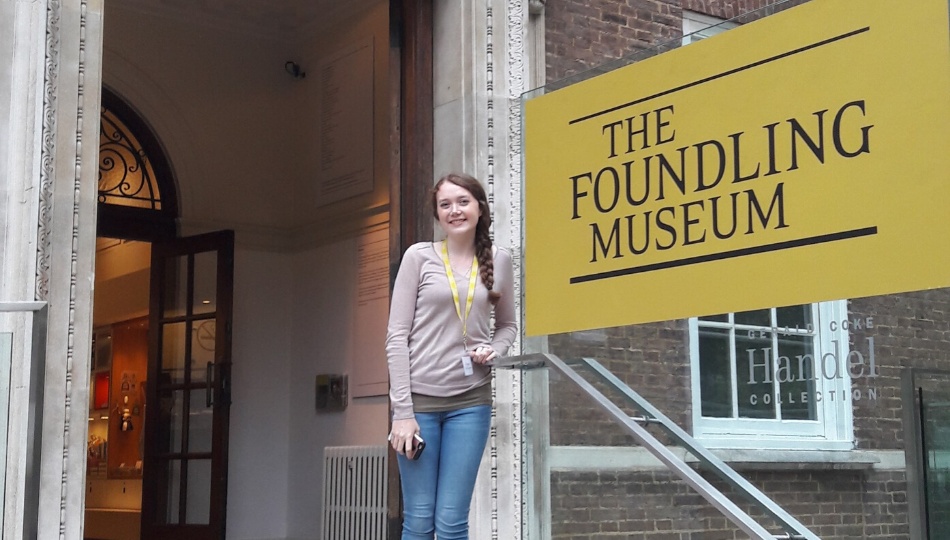 5. Business / Finance Internship Helping Local Businesses
This Chamber of Commerce encourages local businesses to do business with each other in order to keep the local economy vibrant, and encourage inward investment.
If placed here, you will be helping the local community in various ways and learn firsthand the challenges of running a small build up to Brexit. Internship tasks include managing client databases, dispatching group emails, adding news stories to their website, as well as planning and attending events!
Previous interns have had the opportunity to visit the Houses of Parliament which not many people get to do.
6. IT Internship with Financial Start-Up
Another industry where we have some amazing internship placements! This company uses technology and innovation to make financial services simpler and cheaper for the world. Also, it is in one of the best locations in London, based in Canada Square, and overlooks some impressive views.
IT internship tasks include building new website pages and being involved in all phases of the process -- content, design (using Photoshop), and coding (using HTML, CSS and JavaScript). Also, learning about SEO concepts, exploring competitors' websites, improving existing reporting tools, and building monitoring reports and writing scripts to perform statistical analysis on customer data in Python.
Side note: one of our other IT host company's office overlooks the London Tower Bridge. Can't beat that!
7. Theatre Internship with Successful Production Company
This highly successful theatrical production company specializes in revivals of both dramas and musicals. Although this internship is not taking part in the theatre itself, you are working on a little bit of everything!
Selected interns will help run their small theatre and production company including helping will all aspects of production, admin, box office duties, marketing activities, and assisting the stage manager, producer, and director. This role is excellent for anyone that wants to get an insight into the theatre field.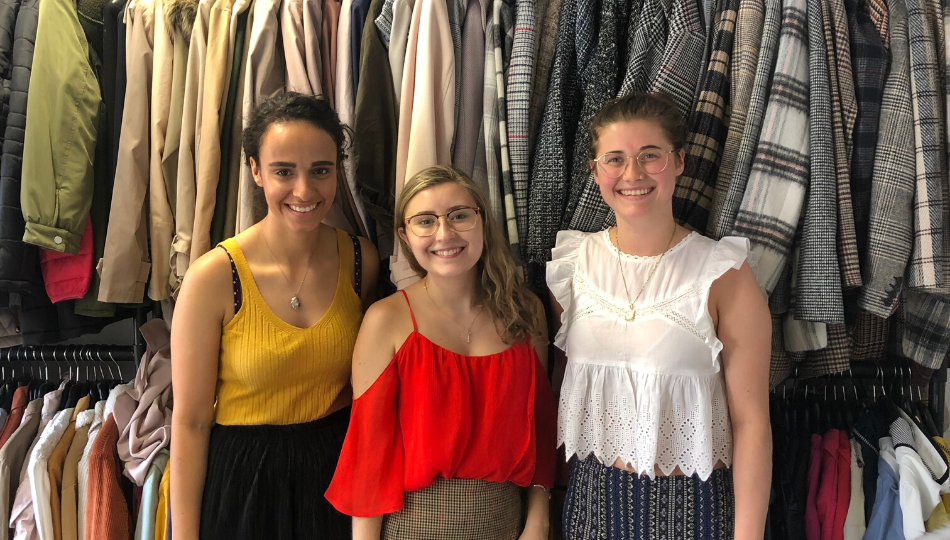 8. Fashion Internship with Modern-Minded Agency
This leading agency specializes in consulting, communications and special projects across fashion, lifestyle, and travel. They thrive on "adding value" as a brand and for their clients -- heavily involved with celebrities such as Taylor Swift, Kate Moss, and many more!
This incredible fashion business internship will give you vast hands-on experience. From handling editorial and VIP sample requests, maintaining sample management, organizing and creating press clippings and compiling monthly press reports, to pitching of clients to print, event planning and execution, maintaining and organizing the showroom, and handling showroom appointments with magazine editors, stylists and VIPs.
Previous interns have packed garments and outfits for A-list stars!
We also have a social media marketing internship available here as well which interns support the social media and events team. Tasks include fulfilling influencer sample requests, tracking, organizing and creating social clippings and compiling weekly social media reports, handling appointments with press and influences, and supporting the team leading up to international fashion weeks.
See What It's Like Interning in London
Edmond show's you what a day looks like as an engineering intern. Check out all of our London intern's takeover videos across career fields.
Some of your friends might try to convince you to go traveling or backpacking this summer which would be a fun, unique experience. But, if you are laser-focused on getting a summer job, gaining work experience, and impacting your career, an internship abroad is the way to go!
Don't be mistaken, our London internship programs include housing with other interns, social events and excursions, meet-ups, dinners and orientations, so you will still have fun and meet new people.
Internships are available for gap year students, college students, undergraduate students, graduate students, and young professionals.
Apply today and see where you could be interning abroad this summer!