An international experience is a unique way to shape your undergraduate career, and chart a path into the future.
The options are endless: a short term study abroad program to earn credits over the summer, a semester-long opportunity in a foreign country to practice a language, or working with an international company in your career field. So how do we choose?
The good news is, whether you choose studying or interning abroad, you're making an important step for your future. Living abroad will challenge you in a variety of ways from introducing you to new people and their perspectives, a new culture and way of living, and the ability to see yourself as a global citizen.

Let's take a look at how those opportunities may vary according to the program you choose.
Travel Experience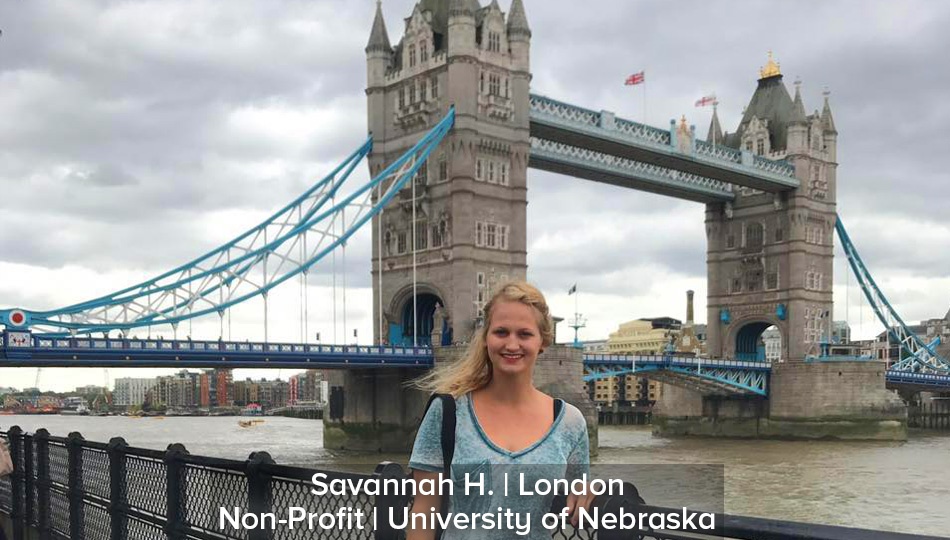 Studying or interning abroad both offer students the opportunity to live in some of the world's most amazing cities. While abroad, students also get the chance to travel and explore surrounding countries and cities.
Most study abroad programs will offer excursions to further explore around your destination. Let's say you're based in Barcelona and on the weekend you visit Montserrat and Sitges, or travel up to the Salvador Dalí museum in Figueres. Not all cities are the same - and you can explore to your heart's content on either program.
Study Abroad
While you travel, you're earning credit. Sweet deal, right? This is your chance to expand your undergraduate career by taking courses outside of the campus and classrooms you're familiar with at home. Depending on your choices you can earn elective or major credit, and explore a variety of special topics that take on new meaning in the location. Why not earn your required core course in the Sciences by taking an Environmental Science course in the Galapagos Islands over the winter break in January?
Intern Abroad
When you intern abroad with Global Experiences you have the option to earn credit or intern for the experience only. When you're interning in a foreign city with a local company, you will get to immerse yourself in the country's culture in a different way. Take the travel concept and apply it to the world of business - what does Business look like in Germany? How does Fashion work in Milan? By interning alongside locals in a foreign country you chance to pick up on the nuances of the people and culture. Of course, you'll still have time to travel on the weekend!
Personal Growth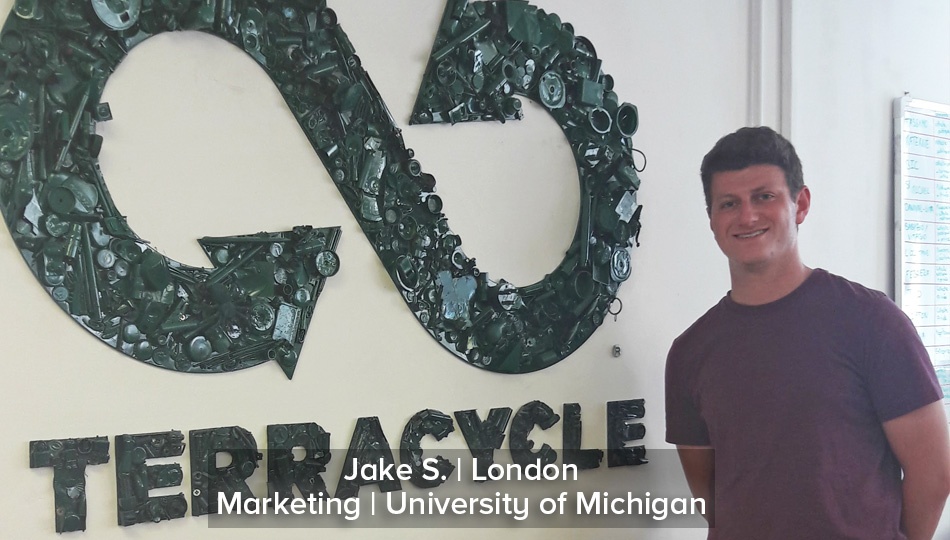 One of my favorite quotes that I first found when studying abroad really sums up the international experience for me. Attributed to American novelist James Baldwin it reads, "I met a lot of people in Europe. I even encountered myself." That's what it means to travel, and see yourself and your own way of life in a new light. Whatever you choose to do - you're growing and learning. So let's look at the potential differences.
Study Abroad
For most students, studying abroad will be the furthest away they have ever lived from home. Being so far away can present new challenges and obstacles to overcome. As students learn to overcome challenges they develop a clearer understanding of who they are and their capacity for growth and change. Imagine watching U.S. news in a small Italian café with local friends. What does the conversation sound like? How do you share your country and upbringing with these new connections?
Intern Abroad
By interning in your career field, you will gain a greater understanding of your professional abilities and a very practical look at future possibilities. You have the opportunity to learn how to work with a variety of people from a variety of backgrounds, through the lens of the world of work. You might work for a supervisor from one country, have two colleagues from another country, and clients from even more countries. You will be challenged to present your knowledge in a way that a variety of people can understand, and it will result in a more holistic approach to your chosen profession.
Learn a New Language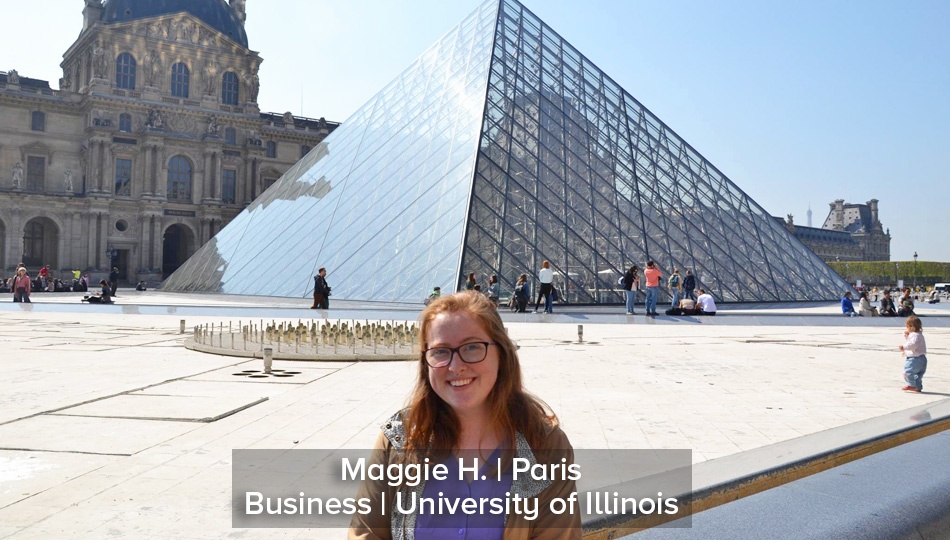 Don't panic! Foreign languages are not required on Global Experiences programs. However, if you're working on a French minor or you are honoring your Italian heritage, there are many ways to incorporate foreign language into your experience abroad.
Study Abroad
Language acquisition can be incorporated into coursework on a study abroad program. You might take an intensive 4-week course before your semester begins in Spain, or you might practice your advanced abilities in a Spanish for Medical Professionals course in Costa Rica. But remember - there are opportunities to practice your language skills outside of the classroom, too! Try shopping in the local language or meeting a local friend for coffee and agreeing to practice each other's languages. You may decide to live with a local host family and immerse yourself in a foreign language day and night. Whatever your level of comfort with a new language - you can choose your own way for how to practice.
Intern Abroad
In the case of interning abroad, you may need intermediate to advanced language skills if you'd like to intern in a specific business. Let's consider the Non-Profit / NGO sector. You will need a working knowledge of the language in order to be most effective with local clients, and within your company. If you'd like to pursue an internship in a location where English is not the first language, and you're not looking to be an advanced speaker, don't worry!
Depending on your location, Global Experiences will enroll you in a language school for a week before your internship begins. By interning inside a company where workers speak a foreign language, you gain a more practical understanding of the language. Developing business language skills will expand your horizons and make you attractive to future employers.
Friends from Around the World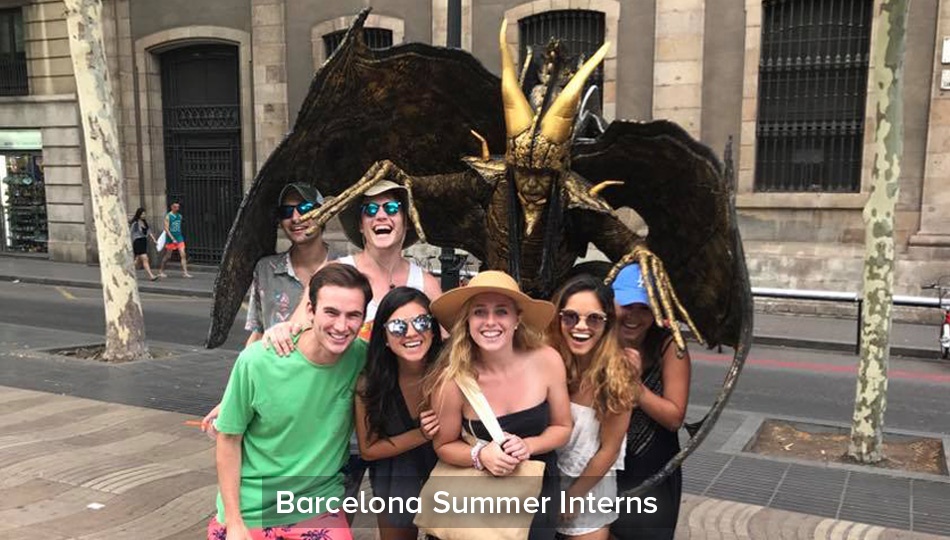 "Networking" is a buzz word you may have heard, and maybe it gives you a specific feeling. Are you picturing a room full of 20-somethings in business attire, standing stiffly and holding watered down drinks? Good news - networking comes in many shapes and sizes, and international experience is one way to expand your network with new friends, and new colleagues.
Study Abroad
The friendships formed while abroad are something special. The shared experience makes for powerful memories in a short period of time. Whether your study abroad experience is three weeks or three months, you can meet people not only on your program but potentially create some local friendships, too. Through your study abroad provider you can find local social events, and also create some space for the fellow students on your program to bond together. Traveling together on weekends is also a great way to forge friendships and stay safe while abroad.
Intern Abroad
As an intern abroad your network grows to include not only fellow interns and friends on the same program, but colleagues at your new office. Your new colleagues can offer insight into the local culture, the business, and their own backgrounds. Many of your fellow interns will be having their first professional experience in their career field and will be just as motivated as you. You can commiserate over a tough week at happy hour, share the similarities and differences in your internships, and plan a weekend away together to take a break.
Develop a Global Perspective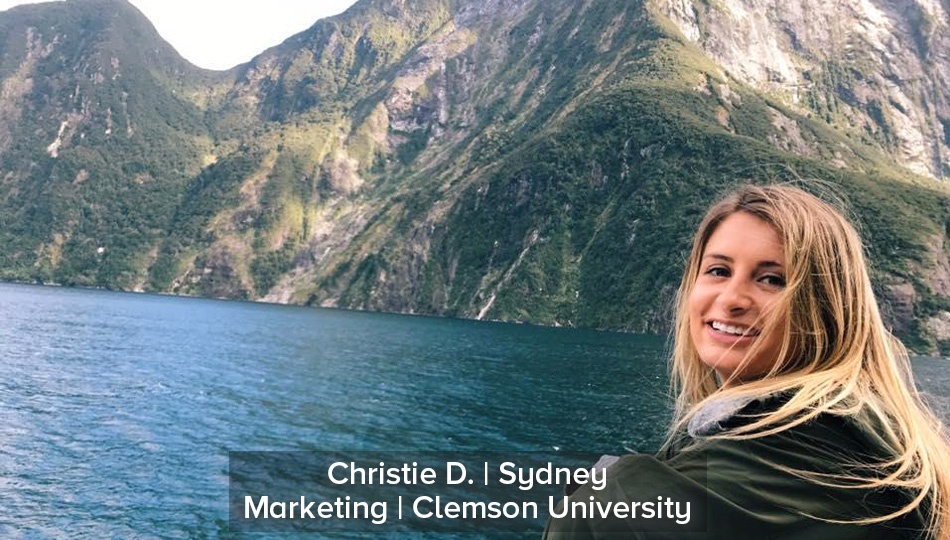 By the time you're in college, you have a history. When you meet your classmates and start to explore your course options as an undergraduate, you're already operating through your own experiences and bringing your background and your ideas to every conversation. When you step outside those familiar experiences and go abroad, you're opening yourself up to brand new perspectives.
Study Abroad
Similar to your campus experience, your coursework abroad is one place where your perspective may be challenged. Imagine a History course, taught in Rome, by an Italian professor. Your understanding of Roman history will increase unquestionably simply by taking this class in the city itself, taught by a local. This is one small way your global perspective will start to grow. Most of all - the people you meet and the experiences you have while abroad will open your eyes to cultural differences that will further inform your perspective as a visitor to the country.
Intern Abroad
With an international internship, you get the chance to strengthen your global perspective as a professional, too. During your internship abroad, you gain in-depth understanding of places and cultures in a practical way, as you learn about your host company's culture and products. One way to consider the potential impact on your perspective is to focus on your industry. Let's say at home you've been fortunate to have an internship in the very same field. Now you're interning abroad, and in a position to compare and contrast the two experiences. What's different? What is the same? Taking the time to make these observations is one way to expand your global perspective in an internship setting.
Accelerate Independence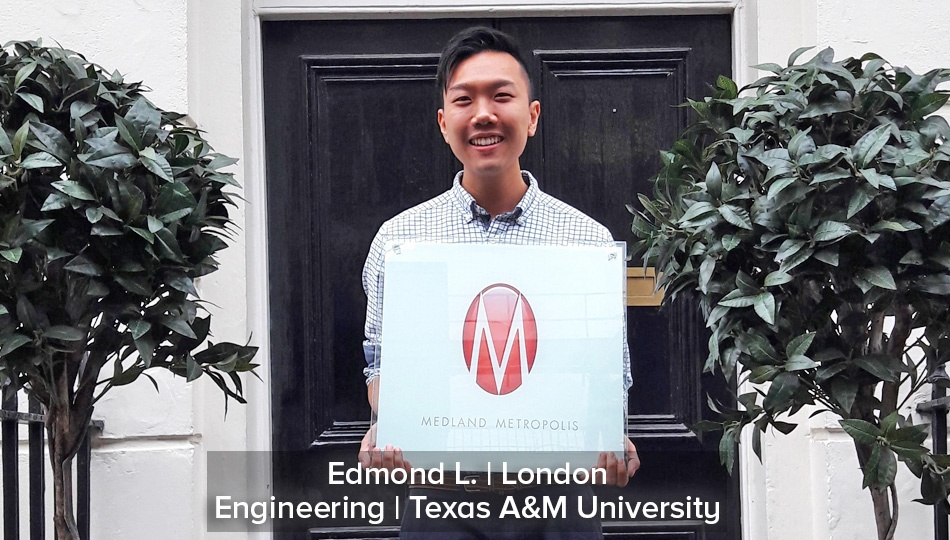 Independence looks different for everyone. If you're a first generation college student, independence may be going to college in a new state and living away from home for the first time. If you're used to large family or busy household, independence may mean going somewhere by yourself to explore. Independence can also mean becoming self sufficient as you take on college courses, a job, or anything new to you.
Study Abroad
Whether you choose a short or long-term program abroad, you're going to find different avenues to independence and increasing your confidence in yourself and your abilities. For example, traveling independently presents new challenges to day-to-day life - obstacles that come with living in a foreign country. It could be transportation, currency exchange, booking hostels, safety, or trying to remember the words to ask your host mom about the lack of hot water in the shower.
Intern Abroad
Interning abroad will teach you all of those skills and so much more. Not only are you traveling and living overseas, but you're also gaining professional experience and responsibility within your field. You get first-hand opportunities and experience in your career field.
Developing Skills
You may have noticed that all of these topics we've been talking about would sound great in an interview. It's true! These are the sorts of things an employer or a graduate school admissions counselor would love to hear in an interview setting. Thinking critically about the skills you develop during an international experience is not only a good opportunity to reflect on all you've accomplished, its a great way to catalog your capabilities as you plan your next steps.
Study Abroad
Navigating a new country, communicating in a foreign language, experiencing a different culture, and meeting people from all over the world can contribute to open-mindedness, and overall understanding of the world around you. In your international experience you are likely developing what we call "soft skills," which are different from "hard" or technical skills. Soft skills developed during an international experience can include communication, critical thinking, time management, empathy, and emotional intelligence. When speaking about these skills, think about a time where you exhibited them - were you traveling? In class? With your host family? There will be many examples to speak about when you return home.
Intern Abroad
At Global Experiences we refer to career competencies as one way of gauging the progress our interns make in their internship. The organization NACE (National Association of Colleges and Employers) has set the stage with 8 key competencies that include: Critical thinking / problem solving, oral/written communication, teamwork / collaboration, digital technology, leadership, professionalism / work ethic, career management, and - our favorite - global / intercultural fluency. While interning, you'll be able to assess your own competencies and plot your path to increasing your abilities. As an intern, you're also picking up hard skills within your career field. The valuable hands-on experience you gain through an international internship will be the foundation for a long and successful career.
Internship Opportunities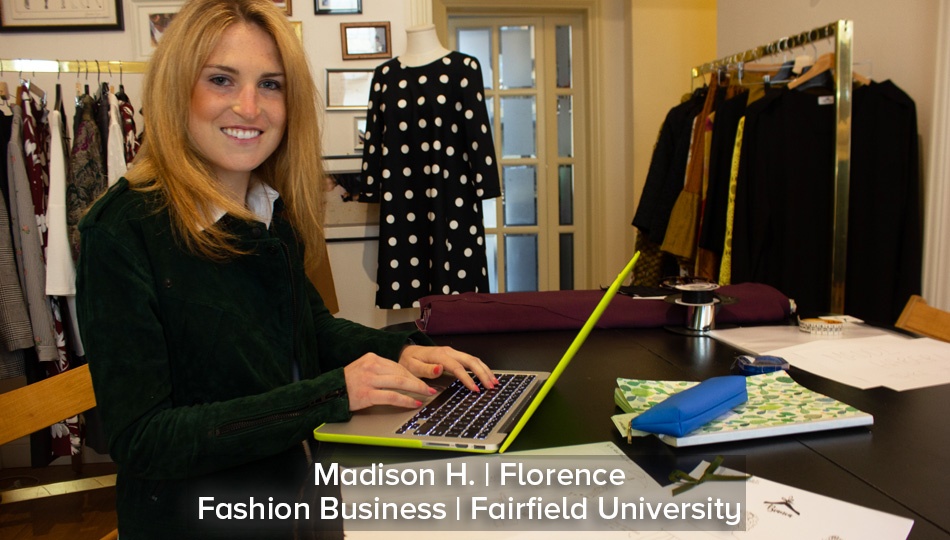 Study Abroad
In a recent survey, 75% of employers said recent grads lack the experience and creativity necessary to function in the workplace. An international internship with Global Experiences is the perfect way to prove to future employers you have the creativity and drive to be their next great hire.
Intern Abroad
From beginning to end, GE works with our interns to give you the most fulfilling experience possible. Our in-depth process helps ensure you will find an international internship. We tailor our internships based on your background and future career goals.
How it Works
At Global Experiences, we provide internships for college students and young professionals looking for a unique experience in their chosen career field.
At first, the idea of securing an internship and going through all the bureaucracy of working in a foreign country can seem like a daunting task. But with the help of Global Experiences, the process for most interns is simple and straightforward. Our staff works hard to place you in a wide variety of roles for fall, spring, and summer internships.
Before departing for your location, you will also take the StrengthsFinder assessment developed by Gallup Education. The test helps you identify/discover and better understand your top 5 strengths. Then a call with a coach is set up where you can discuss how to use your strengths everyday life and in the workplace.
Throughout the process, you will get advice on resume and how to write an internship cover letter to make you a desirable candidate to potential employers. Your program advisor will set up interviews and help prepare you for internship interview questions. Once you've placed and your documents have been submitted, you'll be ready to go abroad!
During your time abroad, you will live in accommodations provided by GE. Our local staff will be there to support you in case any problems arise. Your location coordinator will also plan social events and take you and your fellow interns on day trips throughout the duration of the program.
Before your program is over, you will receive help on crafting the perfect way to add your internship to your resume. You will also be enrolled in the Global Experiences' alumni groups on F. See how the world works with Global Experiences!