For decades, the typical way for students to see the world was to sign up for a study abroad program. Without much thought, students could enroll through their university to study and spend a few months abroad. Of course, these programs are still widely popular and nearly every college offers them, but as the world changes so does the experience students can have while abroad.

Today, students and young professionals have more options than ever before to travel the world. You have the chance to live and work abroad for a few months with an international internship. At Global Experiences, we provide internships for college students and young professionals looking for a unique experience in their chosen career field.
At first, the idea of securing an internship and going through all the bureaucracy of working in a foreign country can seem like a daunting task. But with the help of Global Experiences, the process for most interns is simple and straightforward. Our staff works hard to place you in a wide variety of roles for fall, spring, and summer internships.
Some people may ask what is an internship abroad like and how is it different from studying abroad? It may seem like the two programs would offer the same type of experience. However, there are a few significant differences. Check out the list below to see what interning abroad has to offer!
Travel Experience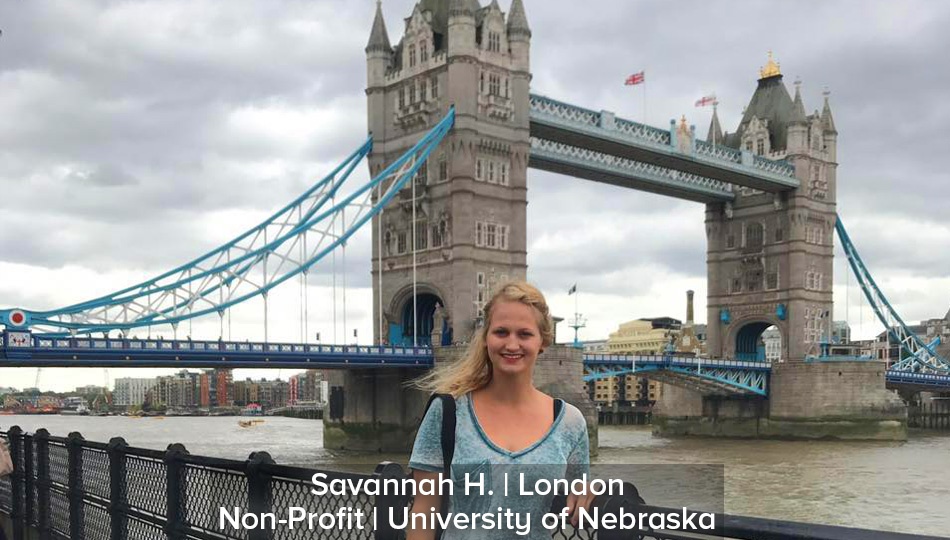 Study Abroad
For some students, studying abroad may be the first and only chance they get to live abroad. Studying abroad offers the students the opportunity to live in some of the world's best cities. While abroad, students also get the chance to travel and explore surrounding countries and cities.
Intern Abroad
By interning abroad, you get all of the same opportunities of studying abroad plus so much more. When interning in a foreign city with a local company, you will get to immerse yourself in the country's culture. Small cultural differences are diluted, and by interning alongside locals in a foreign country you chance to pick up on the nuances of the people and culture.
Personal Growth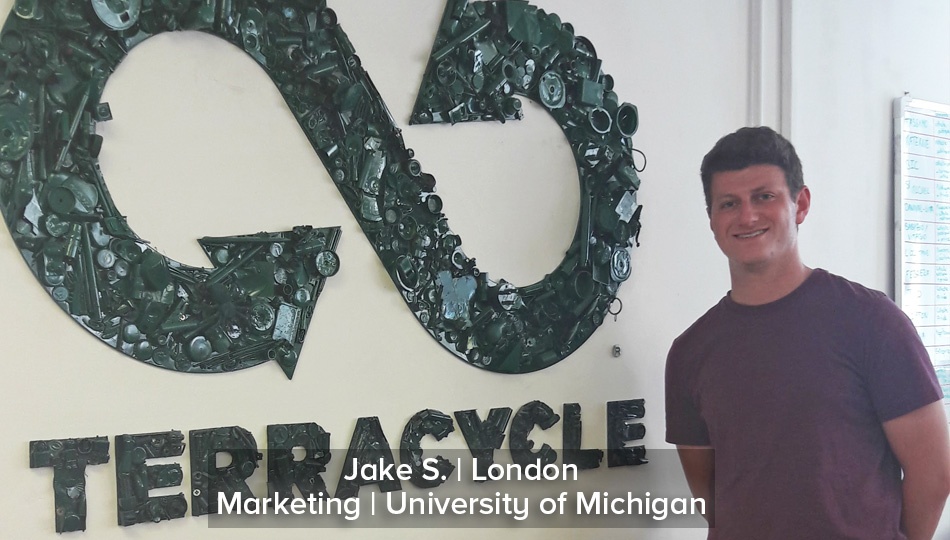 Study Abroad
For most students, studying abroad will be the furthest away they have ever lived from home. Being so far away can present new challenges and obstacles to overcome. As students learn to overcome challenges they develop a clearer understanding of who they are and what they are capable of.
Intern Abroad
By actually interning in a field, not just studying, you will gain a greater understanding of what you're capable of. Get ahead of the game by fast-tracking your experience in the professional world. By working abroad, you will understand your place in the world not just in a theoretical sense, but in a truly grounded way. You have the valuable opportunity to learn how to work with a variety of people from a variety of backgrounds.
Learn a New Language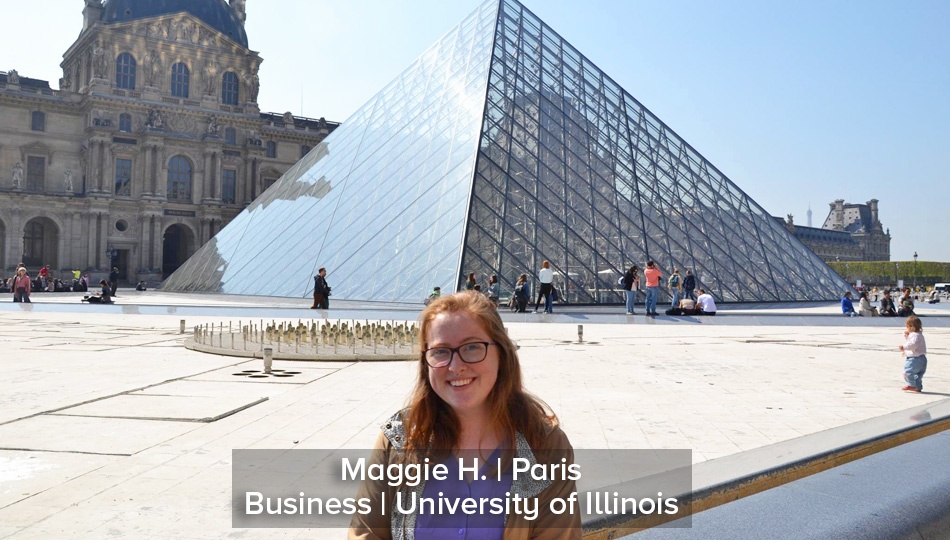 Study Abroad
Before or during a study abroad program, some students may decide to take a language class. Of course, there will also be some opportunities to learn from the locals. Even when traveling, students may get the chance to pick up a few new language skills. However, because students go abroad with their university, it is possible to rarely interact with anyone outside of their program or be forced outside of their comfort zone.
Intern Abroad
Depending on your location, Global Experiences will enroll you in a language school for a week before your internship begins. By interning inside a company where workers speak a foreign language, you gain a more practical understanding of the language. While interning abroad, you'll have the opportunity to learn a language from both a business sense and a personal one. Developing business language skills will expand your horizons and make you attractive to future employers.
Friends from Around the World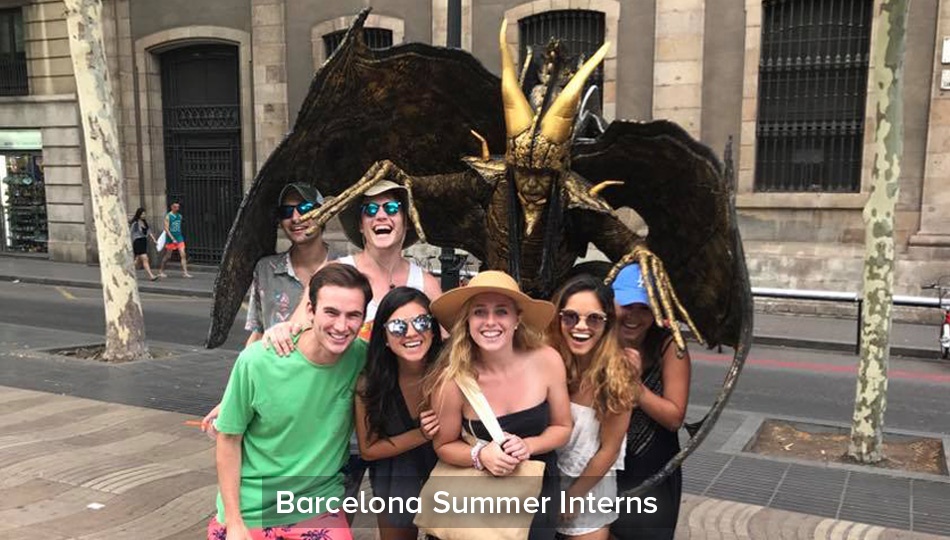 Study Abroad
The friendships formed while abroad are everlasting. The experiences shared and memories made are unlike anything that can ever be replicated. Due to the limited class schedule students have while studying abroad, they have more time to make friends from a multitude of cultural backgrounds.
Intern Abroad
By interning abroad, you will get to live in an incredible host city with like-minded interns. Many of your fellow interns will be having their first professional experience in their career field and will be just as motivated as you. You'll also have the chance to befriend your co-workers. Having the opportunity to be friends with locals will open up a countless amount of opportunities that studying abroad cannot offer.
Develop a Global Perspective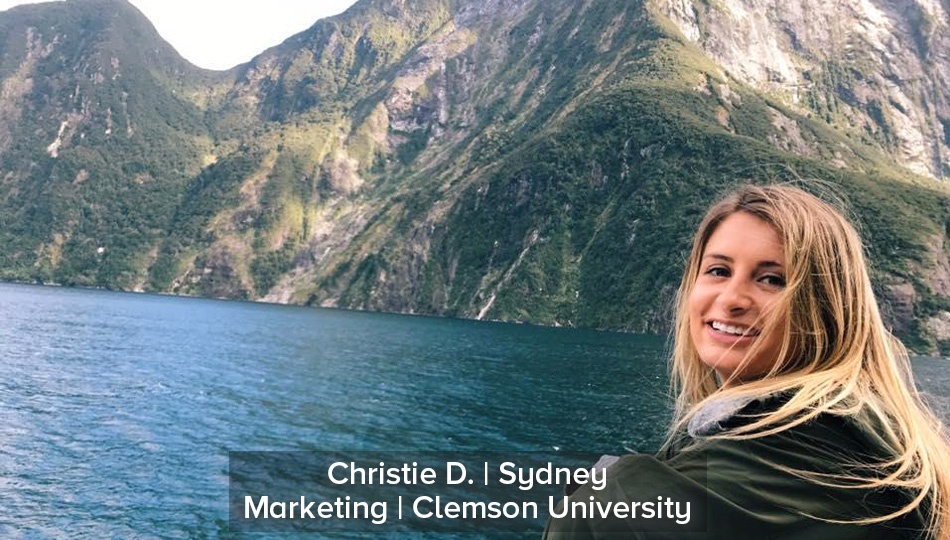 Study Abroad
Students gain an accurate understanding of what globalization means by traveling and living aboard. While abroad, students get the chance to experience and understand the cultural differences that shape our world.
Intern Abroad
With an international internship, you get the chance to see how the world works. During your internship abroad, you gain in-depth understanding of places and cultures in a practical way that studying abroad simply cannot. An internship is your chance to see how the world truly works.
Accelerate Independence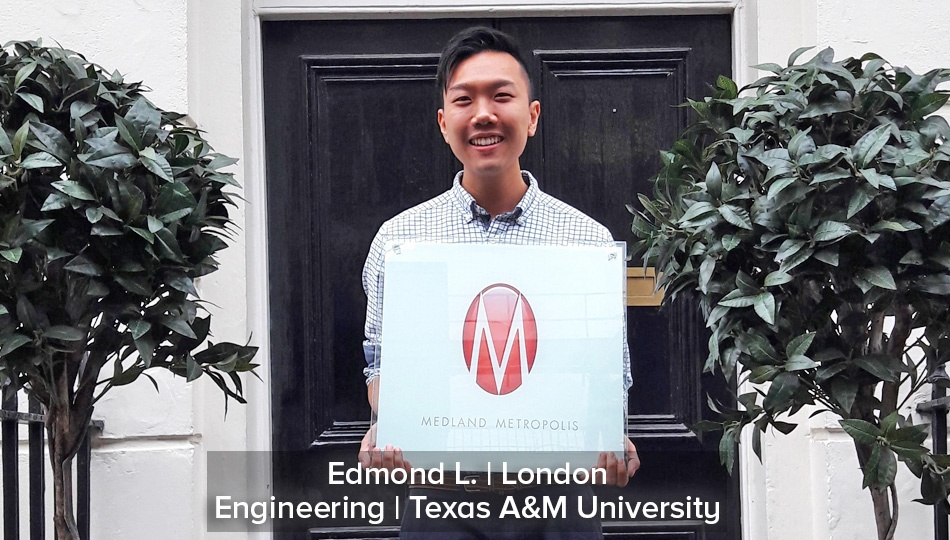 Study Abroad
Without a doubt living overseas for 3ish months will teach students about independence. Traveling independently presents new challenges to day-to-day life that must be learned to adjust to and overcome; obstacles that come with living in a foreign country, like transportation, currency exchange, booking hostels, safety, and many other parts of daily life. Students learn to be self-sufficient and gain valuable life skills from going abroad.
Intern Abroad
Interning abroad will teach you all of those skills and so much more. Not only are you traveling and living overseas, but you're also gaining professional experience and responsibility within your field. You get first-hand opportunities and experience in your career field. Completing an international internship teaches you the soft skills you need to transition into adulthood and the professional skills you need to find success in your career field.
Developing Skills
Study Abroad
Communicating in a foreign language, experiencing a new culture, and meeting people from all over the world will make students a more open-minded and understanding person. Even in a subconscious way, travel opens students up to new learning and growth opportunities.
Intern Abroad
As an international intern, you'll learn all the soft skills that come from travel, and hard skills within your career field. In today's job market your net worth is your network and part of having an international internship is learning how to network effectively. The valuable hands-on experience you gain through an international internship will be the foundation for a long and successful career.
Internship Opportunities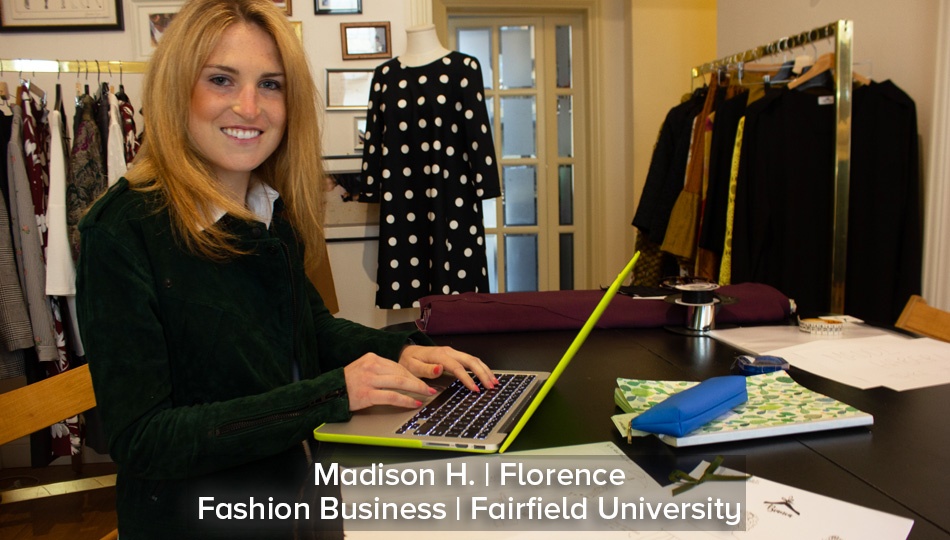 Study Abroad
In a recent survey, 75% of employers said recent grads lack the experience and creativity necessary to function in the workplace. An international internship with Global Experiences is the perfect way to prove to future employers you have the creativity and drive to be their next great hire.
Intern Abroad
From beginning to end, GE works with our interns to give you the most fulfilling experience possible. Our in-depth process helps ensure you will find an international internship. We tailor our internships based on your background and future career goals.
How it Works
Before departing for your location, you will also take the StrengthsFinder assessment developed by Gallup Education. The test helps you identify/discover and better understand your top 5 strengths. Then a call with a coach is set up where you can discuss how to use your strengths everyday life and in the workplace.
Throughout the process, you will get advice on resume and how to write an internship cover letter to make you a desirable candidate to potential employers. Your program advisor will set up interviews and help prepare you for internship interview questions. Once you've placed and your documents have been submitted, you'll be ready to go abroad!
During your time abroad, you will live in accommodations provided by GE. Our local staff will be there to support you in case any problems arise. Your location coordinator will also plan social events and take you and your fellow interns on day trips throughout the duration of the program.
Before your program is over, you will receive help on crafting the perfect way to add your internship to your resume. You will also be enrolled in the Global Experiences' alumni groups on F. See how the world works with Global Experiences!