You've done it. You completed your internship abroad. You took risks, met new people, learned new skills and impressed yourself with just how much you've grown.
Thought getting there was the hard part, right? Packing your bags, remembering your passport, and embarking on this massive adventure. While I applaud you for chasing your dream, you're wrong. The hard part is just beginning. You have to go home.
Most likely you're excited to see your family, your dog, and maybe that significant other that's been feeling a little shafted all summer. As they say, "all that glitters is not gold", and the happiness of being home will fade and you'll find yourself daydreaming of being back abroad.
I'm no astronaut, but I've seen my fair share of space movies and while lift off and the mission itself are exciting, it's the re-entry phase that can get messy. Don't worry though, I've been there, done that, and I've lived to tell the tale from my Education Internship abroad- and now I'm sharing it with you.
First things first, get off that plane, stretch your legs and hug your family. They will be thrilled to see you and welcome you home. You'll immediately start talking about your experience abroad. You'll tell them about that time during your Marketing Internship when you impressed your supervisor with the project you completed before your deadline.
You'll tell them about the time you got lost but ended up finding that awesome market with the best Indian food you've ever eaten. You'll tell them about your roommates from across the world and how quickly you became friends. Your parents will be good sports about it and enjoy hearing your stories, but they'll get a little tired after hearing the same one again and again.
Your friends will be glad you're home, but they've spent their summers working as counselors at camp and really don't want to hear about you gallivanting across the globe with a Fashion Internship when they were stuck manning the arts and craft table. You're happy to be reunited with your car, but you start to miss your commute to work.
You'll then start to look over pictures and Whatsapp your friends from your program constantly. You'll find yourself thinking, "was I really just interning abroad last month? Time goes so fast!" The re-entry phase can be tough, but there are plenty of ways to stay connected.
Culture
You fell in love with the lifestyle in Barcelona and are missing those fresh baguettes you could pick up on your way home from your internship in Paris. You miss the bustling city vibes of London and wish you could take one more walk through St. Stephen's Green in Dublin. While teleportation is not quite possible (unfortunately), your best bet is to stay connected with the culture and continuing to embrace it in your life back home.
Cook an Authentic Meal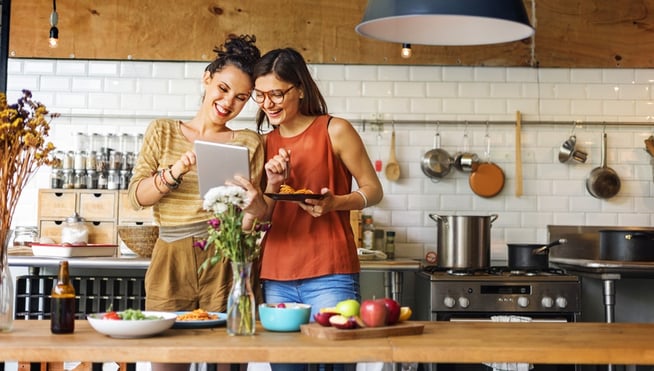 You don't have to be a Culinary Intern to make a traditional Spanish meal - once your friends hear you're making paella and tapas they'll literally come running. Did you love afternoon tea in London? Channel in your inner Event Planning Internship and have a good old fashioned tea party, complete with those cute little sandwiches. Whip out a jar of vegemite at your next family function and let them try a true taste of interning in Sydney. Keeping the cuisine that you became so accustomed for a part of your life will quite literally bring a taste of the culture back with you.
Celebrate the Culture!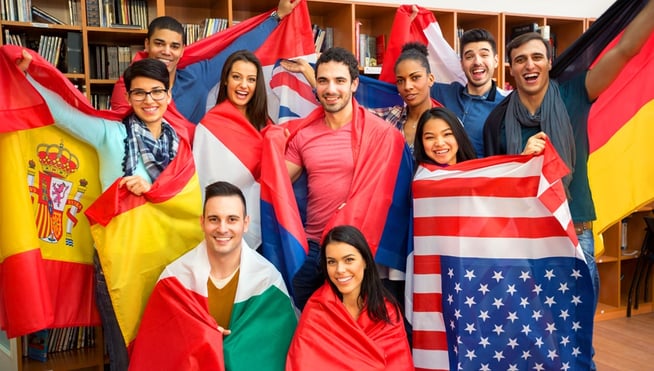 Most cities throughout the world host different festivals and parades celebrating different cultures. Do some research and see when the Italian festival is happening in your town, or travel to New York for Sweden Day in June. Did you fall in love with "football" in Spain? See when FC Barcelona's next trip to the U.S. is and watch them play! Most campuses have a variety of clubs dedicated to certain cultures. Check them out at your school's next activity fair. You get to stay connected with the culture you love and add something awesome to your resume - a win-win!
Get Cultured
Rainy day blues? Have a movie marathon and watch as many British flicks as your Netflix queue will allow. Extend your Film Internship at heart by checking out the new Spanish movie and challenge yourself to turn off the subtitles. Head to your local library and check out some books by Irish, Italian or Chinese authors. Just because you're home doesn't mean you need to leave the awesome culture behind!
Your Internship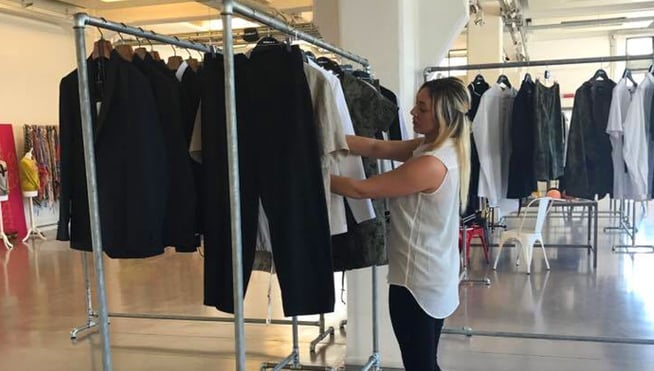 Going to work every day became part of your routine. You had a taste of the real world and learned new skills that you'll take with you into your next venture. Just because your international internship is over doesn't mean you need leave it in the past. There are plenty of ways to continue your learning experience back home.
Keep in Contact with your Boss
Employers like to host interns because they've been in your shoes before. They too were just starting out in their career field and likely had a mentor who helped guide the way. They'll be sad to see you go. Did your supervisor write you an awesome letter of recommendation that helped you land that job after your Finance Internship? Send a quick email to let them know - employers love hearing what you're up to now.
Update that Resume
What better way to reflect on your internship abroad than by writing about it? Come up with 3 or 4 bullet points that summarize your tasks and accomplishments during the course of your internship. Challenge yourself to expand your vocabulary. Instead of words like completed and responsible for, try using more powerful verbs such as allocated, assessed and conceptualized. Remember those strengths from when you took that Gallup StengthsFinder way back when and worked with your coach on your cover letter? Channel your inner strength guru and add some new content to your cover letter.
Add to your LinkedIn Network
Take a trip down memory lane and connect with your coworkers from your internship abroad. It's a great way to stay connected with the organization and expand your network. You never know what opportunities may present themselves in the future, too! LinkedIn is becoming the main way that companies recruit new employees, so make sure that yours is in great shape. For further networking opportunities and to see job openings around the globe, we also have a Global Experiences Alumni Group. Make sure to send us a request to add you!
Friends Forever!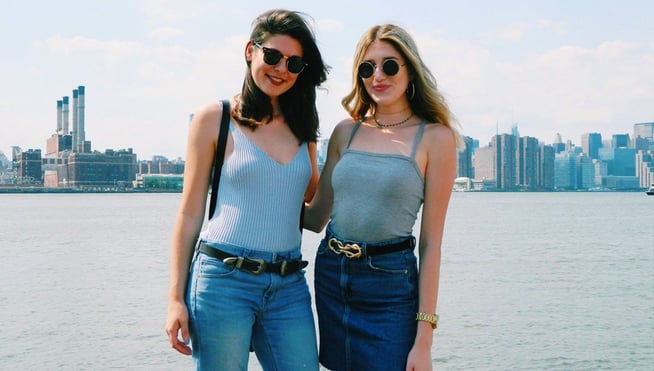 In the wise words of Vitamin C, "As the times change, come whatever, we will still be friends forever." The friends you meet while traveling are your friends for life. The best friends in my life are those that I've met while traveling. Being out of your comfort zone with someone bonds you forever. If you can explore new places together, survive the stress of getting lost in a new city and still tolerate each other, you've found that person. In fact, I bet you had certain person in mind while reading this. Relationships, while not tangible, are among the most important things we carry with us in life.
Thanks to technology, you can be miles apart but still be in the same room. Set times to talk and keep them. As I mentioned earlier, your home friends are probably sick of hearing about your amazing time abroad, so save those stories for the people who actually lived them with you! It's been 4 years since my internship abroad, but my BAF (Best Abroad Friend) and I still talk about our escapades like it was yesterday.
Reunite
Visit each other! Does your BAF live in Portland and you've always wanted to go? Beg Dad for some of those airline miles and make a weekend out of it. Are your school's big football rivals, aka WVU Mountaineers vs Virginia Tech Hokies? Get together to tailgate the big game. Maybe your mom is taking your little sister on a college visit in the town over from your friend - tag along! Be creative and you'll make it happen.
Plan your Next Trip!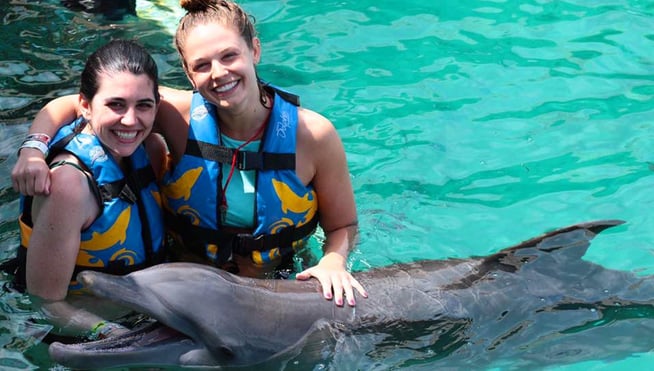 In my opinion, the best way to combat the re-entry blues is to plan your next trip. Whether it's a music festival in Texas or a bigger international trip to a new destination next summer, don't let you wanderlust fade and have something on the books to look forward to. My BAF and I are in the process of planning our next adventure - we can't wait! See above for our latest adventure in Mexico!
Don't Forget about Global Experiences!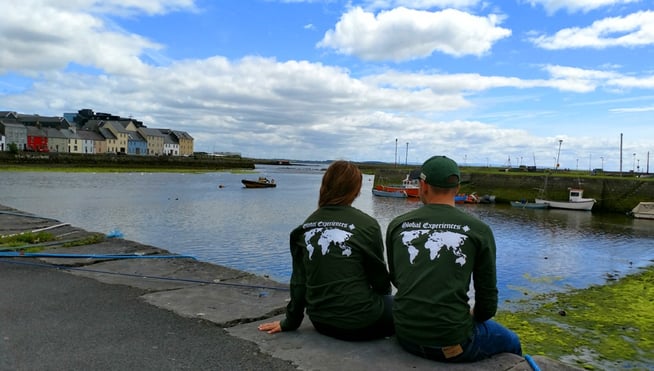 Now that you've returned from your global experience, don't forget about that pretty cool organization that helped get you there, conveniently named Global Experiences. At GE, we're all world travelers and love giving back to individuals like you. You don't have to work at GE to stay connected, though. There are many ways to keep in touch with your Global Experiences roots!
Follow Global Experiences!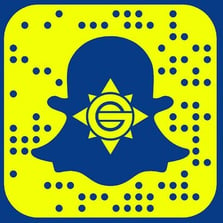 Like our page on Facebook, follow us on Instagram and keep up with us on Twitter. What better way to keep tabs on what we're up to? Connect with Global Experiences on SnapChat (globalexp) and watch our intern takeovers. We have students hosting from Government Internships to Public Relations Internships. You just might see a guy interning at the same place you did!
While I can't guarantee the FOMO won't be real, I can say that it's a great way to stay connected. Insider tip, follow us on insta and the next time you post a #TBT of going abroad, tag GE and use #globalexperiences for a chance to be featured on our page! There are always exciting things happening at Global Experiences so make sure you're staying in the loop.
Apply to the GE Ambassador Program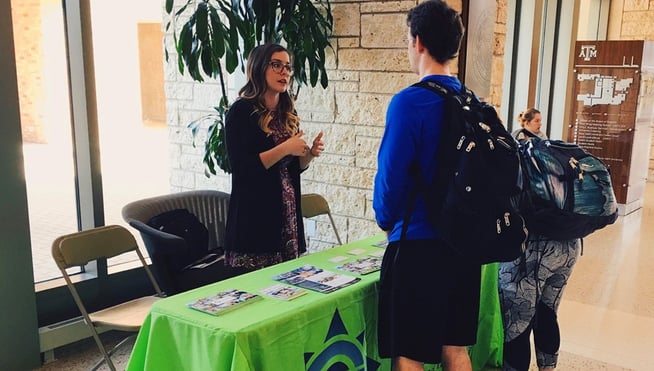 You loved your time abroad, so why not help someone else get there too? An ambassador serves as a GE rep on your school's campus, giving you the awesome opportunity to attend study abroad fairs, give presentations to organizations at school and even get published as a Global Experience blog writer (a very prestigious title, if I do say so myself).
Not only does it look great on your resume, you'll have the satisfaction of knowing that you helped someone else in their intern abroad journey. Apply now to bring your abroad experience back to your campus!
Share Your Story
Already graduated from school and don't want to be known as the guy who visits campus every weekend? Maybe sharing your story is a better option for you. Reflect on your time abroad and fill out our questionnaire for a chance to be featured on our website and highlight you as an intern. Once your picture is on the GE site, that's how you'll know you've really made it. Check out some of the Student Experiences blogs that we've written from it, like Fashion Business Milan intern, Katherine C. or Hospitality Dublin intern Hannah T.'s!
Refer a Friend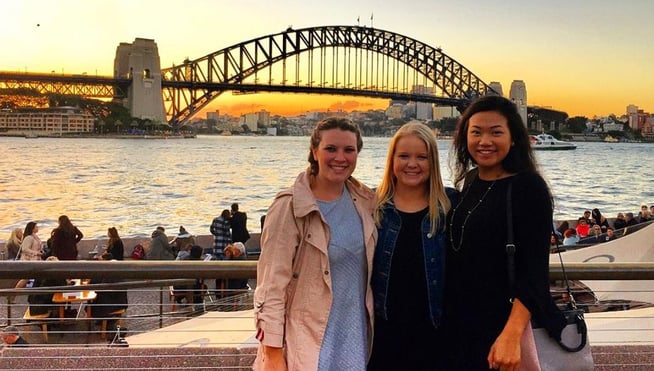 Sharing is caring right? You had a great time on your program right? Why not tell all of your friends? Believe me, it pays off. If you've successfully completed a Global Experiences program, and have a friend that applies and enrolls into the program and tells us that you're the reason they found us, we'll give each of you $500. Pretty cool, right? It can be as easy as posting a link to our website on your Facebook or giving us a shout out on Instagram. With our Refer-a-Friend program, it literally pays to stay connected!
You got this!
So there you have it. Just because you've completed your international internship doesn't mean you need to leave it in the past. While posting weekly #TBTs is a good way of keeping your experience fresh, there are so many ways to stay connected and make sure that you always keep a bit of your experience close to your heart. Whether it be an authentic meal, a trip down memory lane with friends from your program or catching up with your supervisor, you'll always find a way to keep the good times in the front of your mind.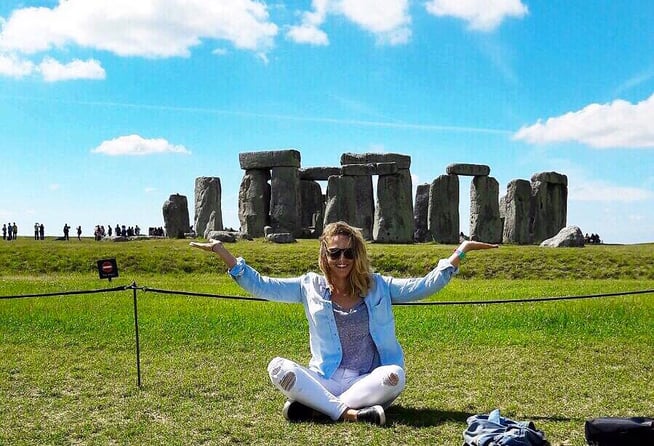 Like I said, re-entry can be tough, but it's not impossible. When I came back from my internship in London, I wanted to share my experience with everyone. Obviously, not everyone is the best audience as your friends and family will get tired of your tales. Find a new audience, talk to those who were once in your shoes and contemplating taking the leap and interning abroad. Become an ambassador, share your story and refer your friends and you'll never have to stop talking about your experience. Think of the amazing experience you had, don't you want to help others know that it's possible? Make an effort to stay connected, you'll be happy you did!